We were glad we got a chance to stop in Athens on our way to the greek islands after @vegannomad showed us how vegan friendly it was in her blog post and video! We were there for a few days as a stopover before Santorini, so we checked out some sights to see and vegan hotspots!
We started by hiking up Filopappou Hill for a good view of the Acropolis. There was a clear view of everything, including the hundreds of tourists flooding in. Sometimes it's nice to see a monument from afar than to be amongst the craziness of tourists and construction. At the bottom of the hill we walked through a weekend market of venders selling homemade products such as jewelry and souvenirs.
One of my absolute favorite parts of our trip to Athens was getting to visit Panathenaic Stadium, aka the home of the first modern Olympics! If you go between 7:30 and 9:00am you can pay 10 euros to run on the track! You also will get access to the Olympic Museum and hangout for as long as you'd like. Being a runner myself and once having dreams of going to the Olympics, this was a super special moment for me. I put my headphones in, played some inspirational music, and ran laps as I dreamed there was a crowd cheering me on to get gold! Inside the museum, they have a lot of the previous Olympic torches on display and we even got to see the torch from Rio 2016!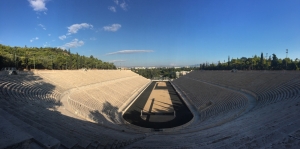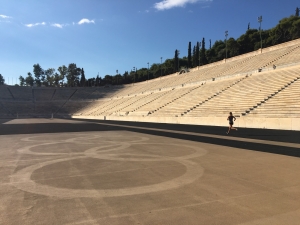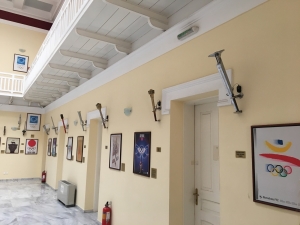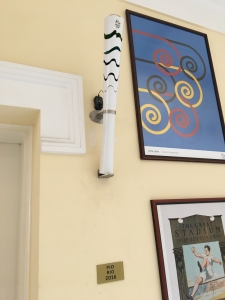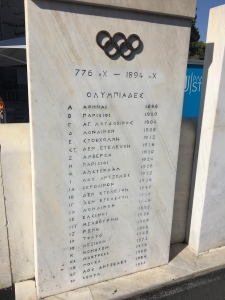 Our first vegan restaurant we hit up was Mama Tierra with Libby and Marcel (@libby). It is fully vegetarian with vegan and gluten free options. It was very good and had an equal amount of indulgent options and healthy options! I got the vegan burger that is made out of quinoa, sweet potatoes, and veggies!
We had a really great time catching up with Libby and Marcel! They have made some really great posts on Athens, too! Check out this one on why you REALLY need to visit Athens!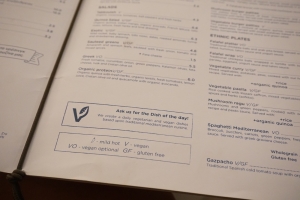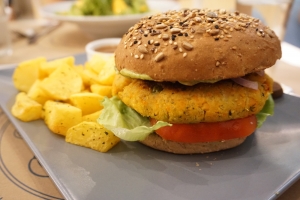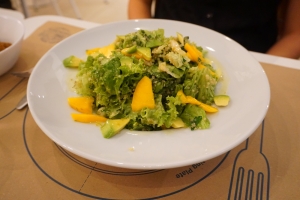 Next we walked to Bamboo Vegan, a fully vegan mini grocery market! You can find a lot of great vegan products here, including non-food items like laundry detergent, and we got our hands on some of our favorite chocolates: ichoc!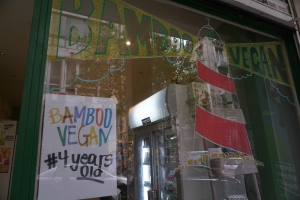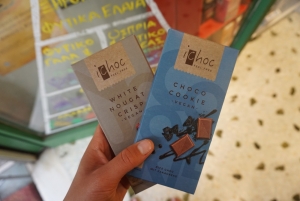 Another grocery market option is Gr-eatings located right next to Avocado. It's a family-owned organic food market! This would be a great place to get your fresh produce! I managed to find some vegan probiotics I had been looking for for awhile! Stop by and have a look!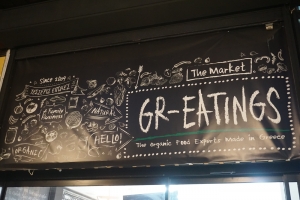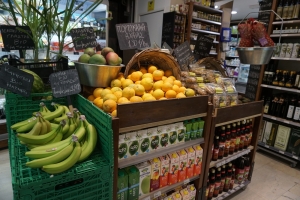 Since it's just next door, of course we had to check out Avocado after hearing such great things. I got a macro bowl with tofu, sweet potatoes, rice, and sautéed spinach, and Shae got a curry with rice! Really cool atmosphere and there was a lot of young people hanging out and grabbing dinner before heading out on the town for the night, so that was pretty cool!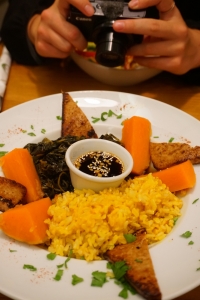 Libby and Marcel told us that Athens has some of the best vegan cheese, and they do not tell a lie! We got a "cheese" plate at 500 Miles Away and their cheese cubes tasted the more familiar to real cheese that I can remember! It was insane! They have a ton of food options, but we only got to try this little tray of snacks. You can see some of their other food options if you check out Kristin's video.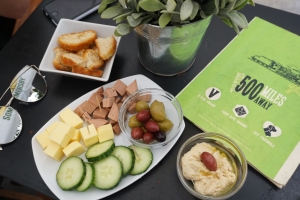 Last but not least was pizza! To continue their good reputation of vegan cheese, we got the Mystic Vegan Veggie pizza from Mystic Pizza! They have 3 vegan pizza options and a ton of other options that are able to get "veganized". Seriously, the best cheese I've ever had on a vegan pizza…well….second to Italy!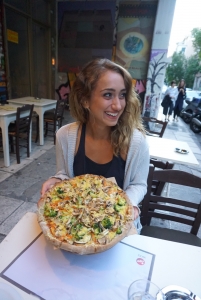 Our time in Athens was short lived, but then it was off to Santorini! This is just an overview of some of the places we got to check out, but if you'd like more information, check out Kristin's & Libby and Marcel's videos and blog post linked above! They were in Athens a bit longer and give a lot of good information in their content!
You can find more from Me and Shae here:
https://www.youtube.com/lifestylewithme
https://www.youtube.com/heyshaee
https://www.youtube.com/vegantravel
Instagram: @shaedynmann @marissa.kai
Snapchat: @shaedynnn @marissa_kai
Blog:
Marissa: https://www.vegantravel.com/vegan-traveler-blog-marissa/
Shae: https://www.vegantravel.com/vegan-traveler-blogs-shae/    
Team Page: https://www.vegantravel.com/vegan-travelers-shae-marissa/
Contact us:
Marissa@vegantravel.com
Shaedyn@vegantravel.com