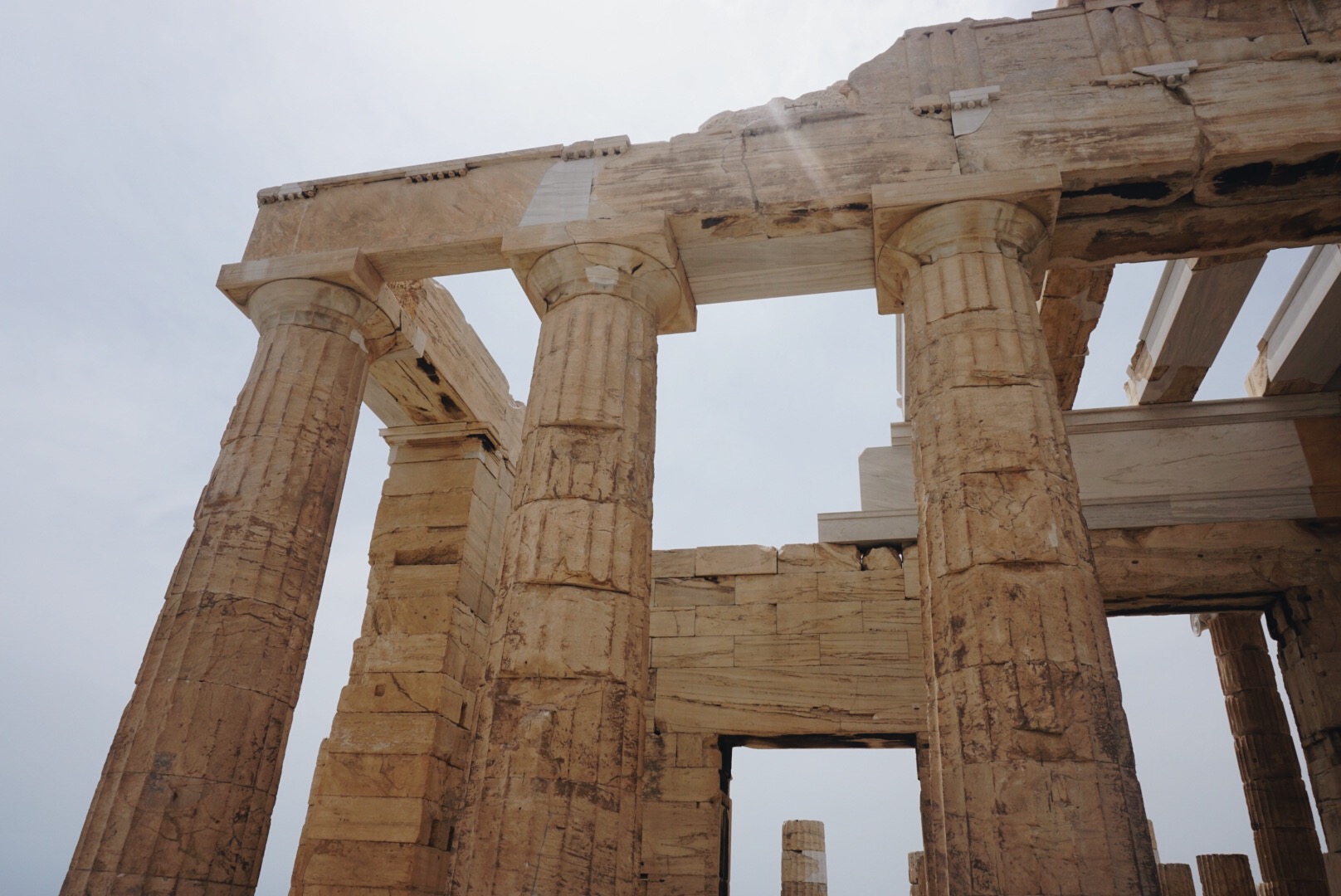 We awoke to silence. In our tiny little patch of paradise the loudest noise came from the sprinkler watering the lawn. Walking out into the bright sunshine, the temperature hit 27+ degrees before midday. We had lost track of the days, living in a hazy revelry that matched the humidity. Lovers of spontaneity, we had come to Greece on a whim with little expectation of what it might hold for us – as it turns, Athens isn't far from a vegan paradise.
There is little that excites us more than food. We love cooking it, growing it, experimenting with it and obviously, eating it (in copious amounts). There has long been a misconception that vegans only eat grass and lentils. And while this view is slowly being crushed (one oreo at a time) the amazing vegan pioneers out there championing insane plant-based inventions can sometimes get over-looked in foodie travel blogs. SO, we're here to change that.
Athens had never been a city that screamed 'massive vegan movement' to us. We knew it for ancient ruins and its incredibly rich history, not so much as a vegan paradise. However, Athens is a total vegan paradise! From organic supermarkets filled with everything, including a fridge of vegan cheese, to easily-accessible restaurants and cafes serving creative vegan cuisine. Below are some places we tried first-hand in Athens that we loved!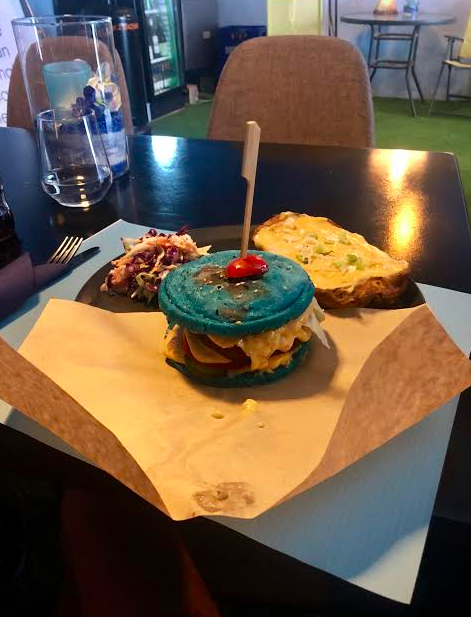 O N E  |  L I M E   B I S T R O
vegan & raw creative cuisine
The food at Lime Bistro was like a taste explosion. We ordered a burger (above) – a vegetable burger with vegan cheese, a blue spirulina bun and coleslaw – and a pasta dish with a creamy sauce. The pasta dish was definitely a favourite of ours, the nutty, creamy texture of the sauce was incredibly moorish (We could've eaten another one). The vibe at Lime Bistro was very relaxed and the owners were incredibly friendly. We loved seeing their cat hanging around too, it made it feel like we were eating in their home.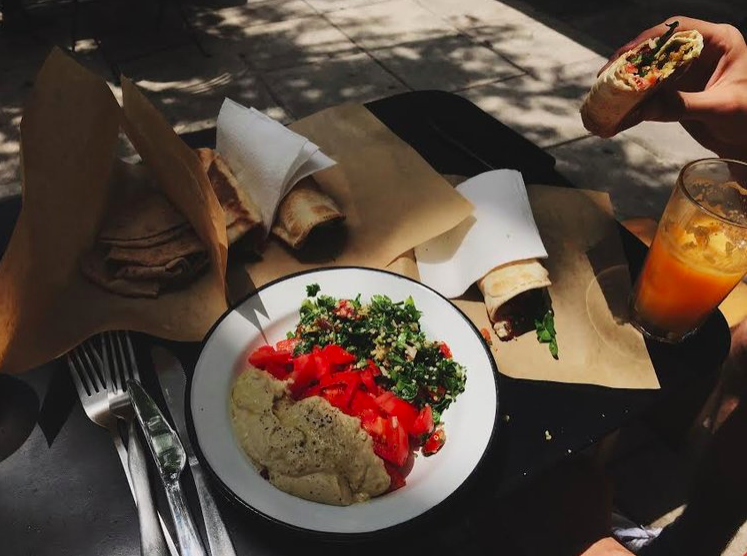 T W O |  Z A C H A R I   &  A L A T I
vegan street food
On our first day visiting Athens we used Happy Cow to search for a lunch spot. We were consistently amazed by how much Athens had to offer in terms of vegan food. Pictured above is the hummus & tabbouleh salad bowl and some falafel wraps from Zachari and Alati. We went here on a whim but it was exactly what we needed; a fresh salad, some delicious hummus and tasty wraps. The fresh orange juice and iced coffee were good too ???????? The place itself was quite small but we sat outside on the street corner and loved the vibe of being outside in the Grecian sun amongst the hustle and bustle of Athens.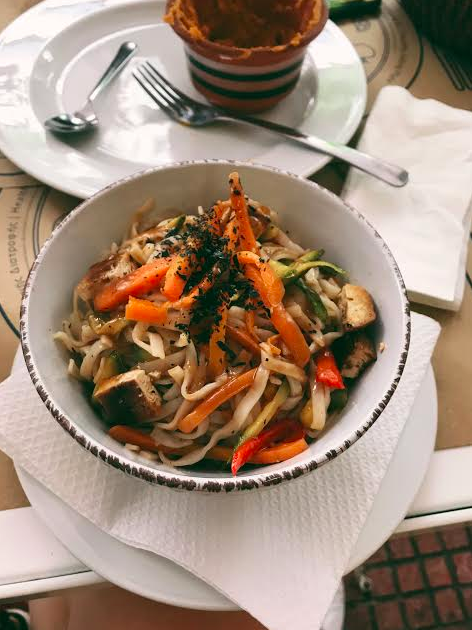 T H R E E  |  M A M A   T I E R R A
flavours of the mediterranean, the middle east, asia and latin america
Mama Tierra won out as our favourite vegan spot in Athens (we went back the following day). Pictured is a pad thai noodle salad, but we also ordered the power juice (highly recommend), a green juice, a mushroom burger and some nachos with black bean hummus. The vibe and setting of Mama Tierra's may not be as good as the other two vegan spots in this post but we loved the food. The smoothies were especially delicious and the menu was really varied. The service was quick and it's right in the centre of Athens, so it's easy to find if you're in need of a quick lunch stop!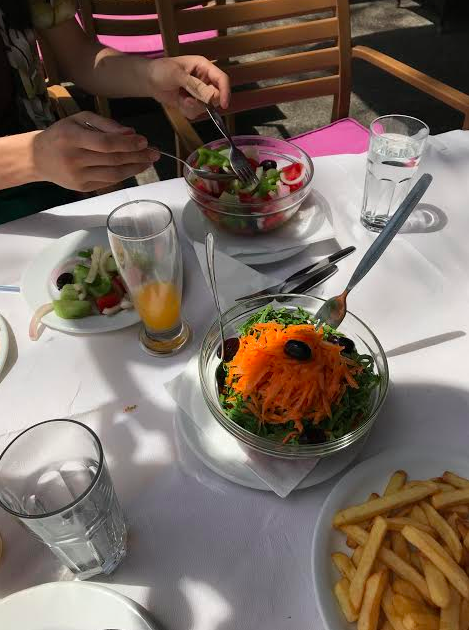 O U T S I D E   A T H E N S
While Athens' vegan game is going strong, it isn't the only place in Greece to serve up decent vegan options. We stayed in Saronida, a coastal town. Despite it being a quiet place with no vegan-only spots, we found it really easy to find good options, like a fresh greek salad (without feta) and some tasty fries. Admittedly, it mostly came down to a choosing of sides, which mostly included salads and fries, but in 30 degree heat a fresh salad comes out high on your wanted list.  The vegan movement in Greece is clearly on the rise, we predict that in only a few years its vegan revolution will be reaching far beyond its capital city.