Often referred to as the city of lakes, Udaipur is known as the centre for performing arts and crafts.
We spent 7 days in Udaipur recovering from Delhi belly, volunteering at Animal Aid India, exploring the charming city, and celebrating Diwali with quite a few bangs.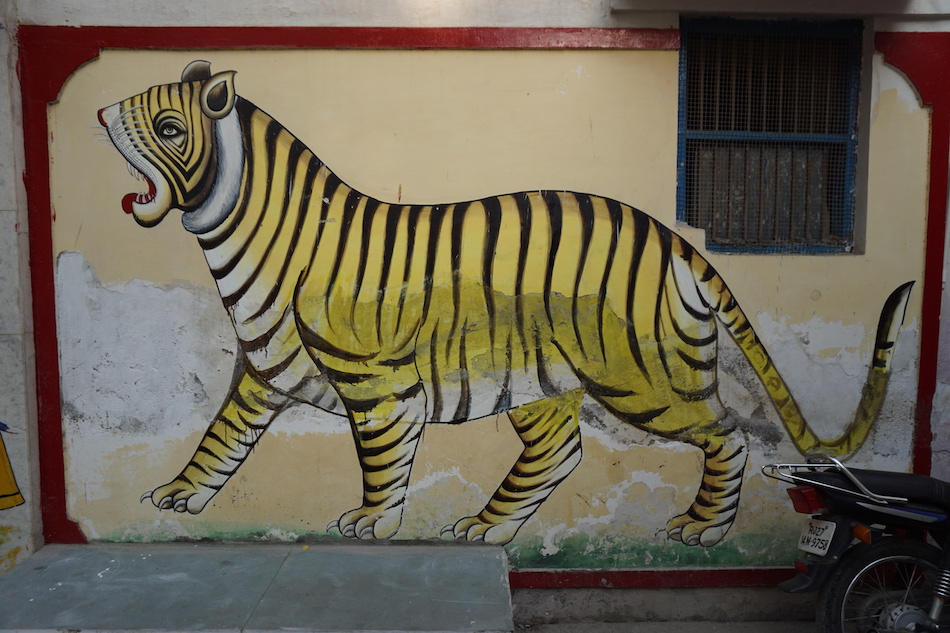 The main tourist hub of Udaipur is filled with colourful narrow streets where you will find men ironing the old Indian way by firing the iron with hot burning coals, people selling jewels and gold, and countless shops selling beautiful miniature paintings on vintage Indian postcards.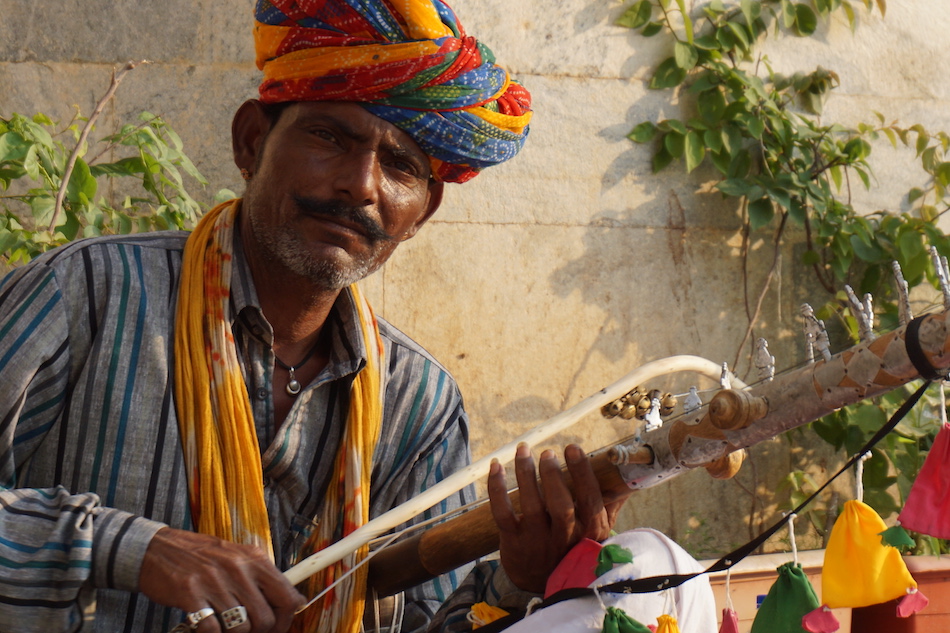 Tranquility can be found by sitting by the lake, and if you are looking for culture, it is everywhere you turn, from the vibrant art scene, to the countless museums.
DIWALI
Diwali is to Hindus, what Christmas is to Christians. It is India's biggest and most important holiday of the year.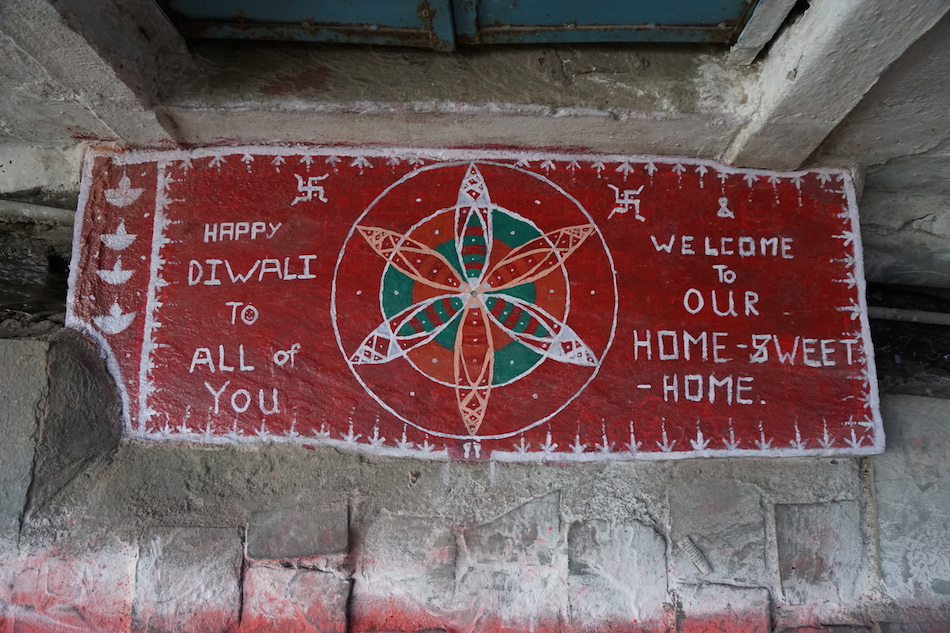 The festival focuses on light symbolizing the inner light protecting us from spiritual darkness, and it is a time to reflect on hope, as well as good triumphing over evil.
Every October/November, rows of clay lamps are set aglow inside and out, doorsteps are decorated, fireworks set off, families and friends gather to exchange gifts, enjoy sweets, and worship the goddess Lakshmi.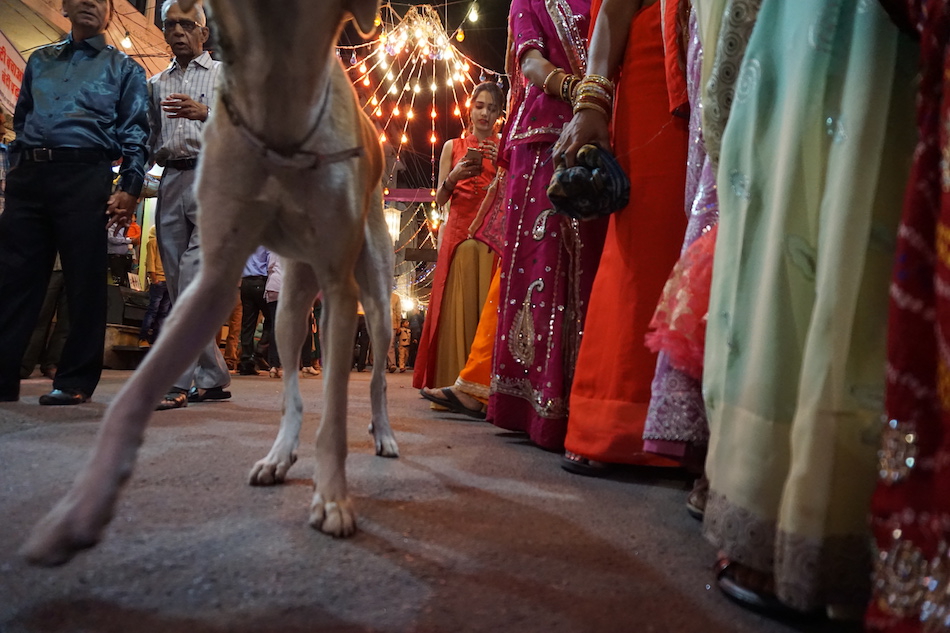 People keep windows and doors ajar to invite the goddess in with the belief that she will enter homes where she is welcome.
Much like Christmas, Diwali is very much a festival that people of many backgrounds enjoy: from Sikh's, to Buddhist's, to Jains; to individuals like us who simply love gathering with friends and family to celebrate love, joy, and coming together.
Cody and I were in Udaipur for this popular celebration and it was quite the festival; from the days leading up to it, to the 5 days of Diwali, people were continuously cleaning their homes, shopping for gifts, and painting their doorsteps with symbols of invitation for Lakshmi to enter.
The streets buzzed with life, temples were full of worshippers, and MANY firecrackers/bombs were set off.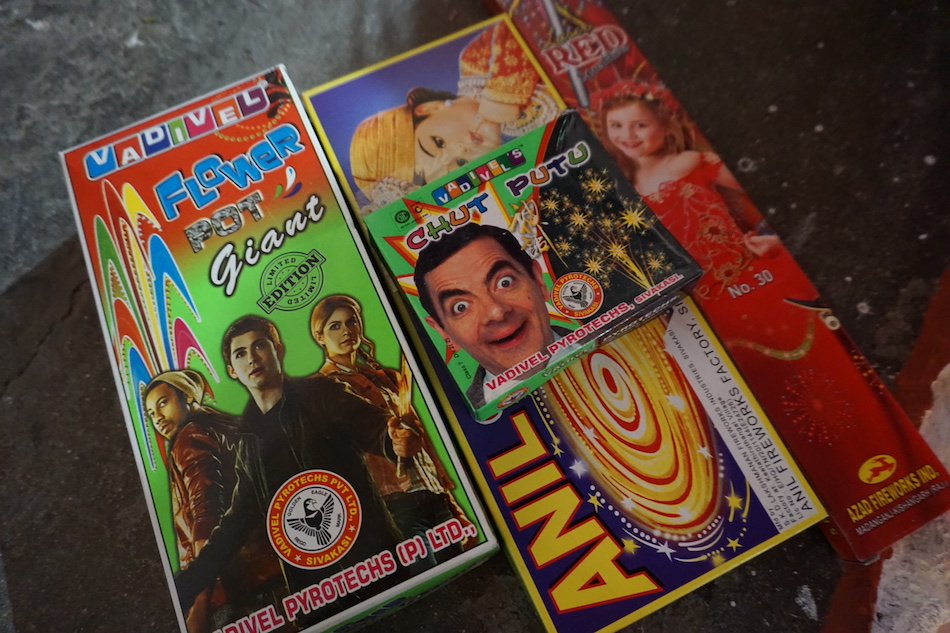 Diwali after dark is especially beautiful. Lanterns glowing on every rooftop, rows of candles on people's doorsteps, and locals in their best dressed rushing to the temple.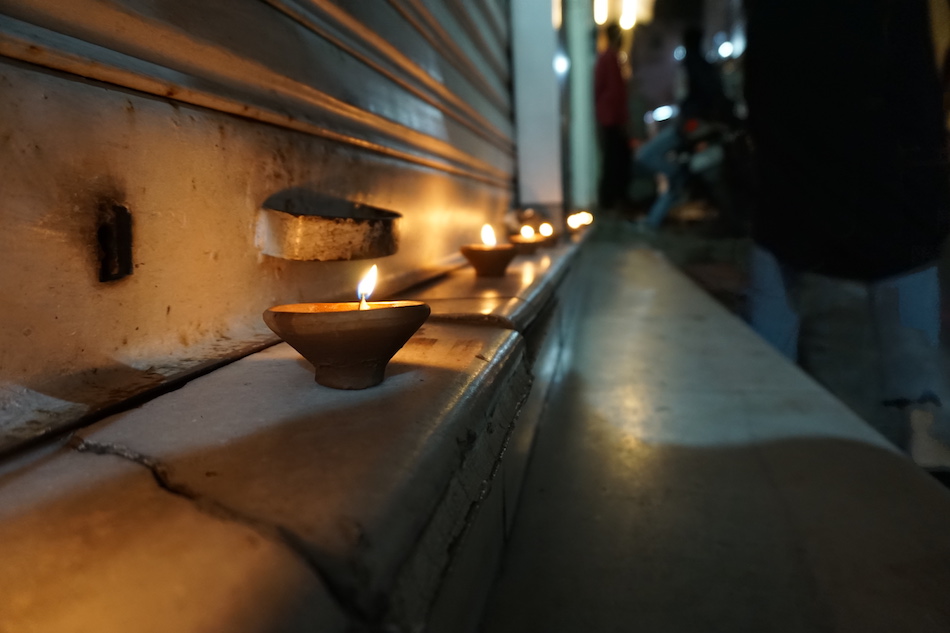 The smell of incense lingered through the air and music echoed from afar.
Cody and I stepped out to join the festivities one evening, and it was a fun colourful time.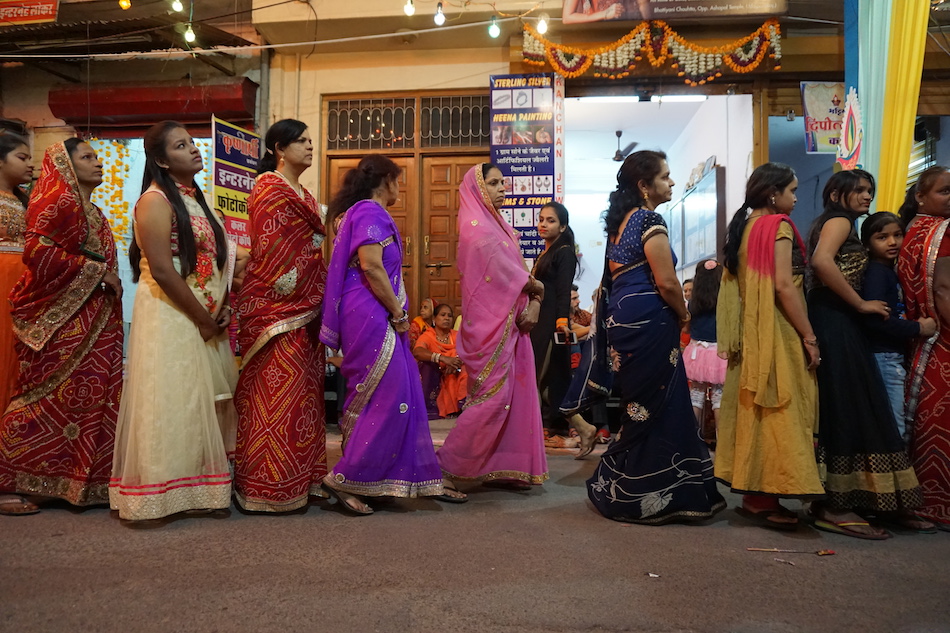 Men, women, and children lined up to enter Lakshmi temple, sweets were consumed in abundance, and a fantastic band played throughout the night.
From the outside looking in, it seemed Diwali was a celebration to bring people together to honour connection, happiness, and to create memories.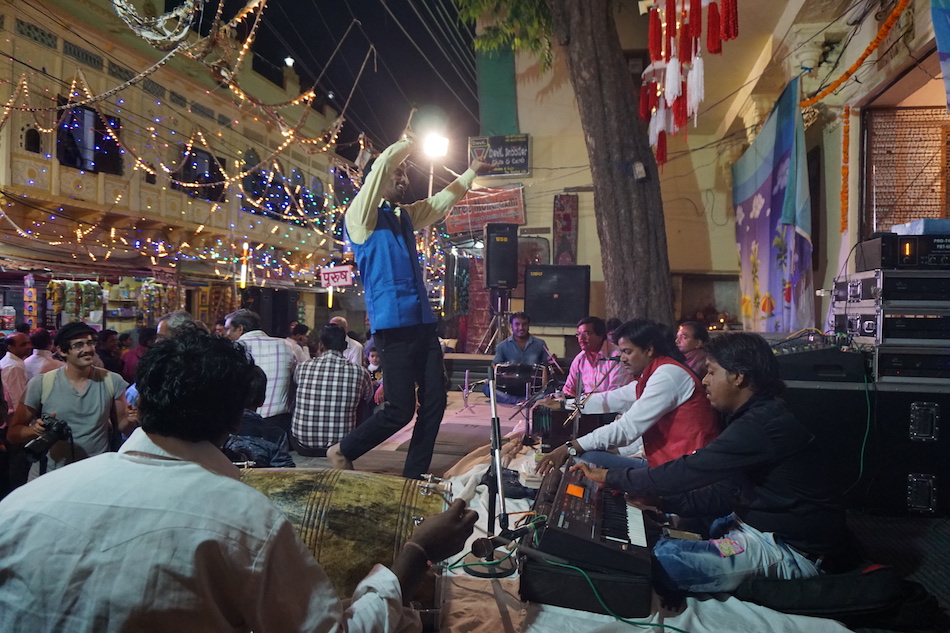 Apart from the powerful bomb like firecrackers startling us, and the poor street animals, we really enjoyed experiencing Diwali in India.
EATING
During our week in Udaipur we ate at 3 places in town. Millets of Mewar, Cafe Satori, and Grasswood Cafe.
All 3 places had vegan options, and all 3 places were delicious.
Millets of Mewar has several vegan options like cashew cheese for their pizzas, fresh coconut milk shakes, salads, Indian tacos, pancakes and more.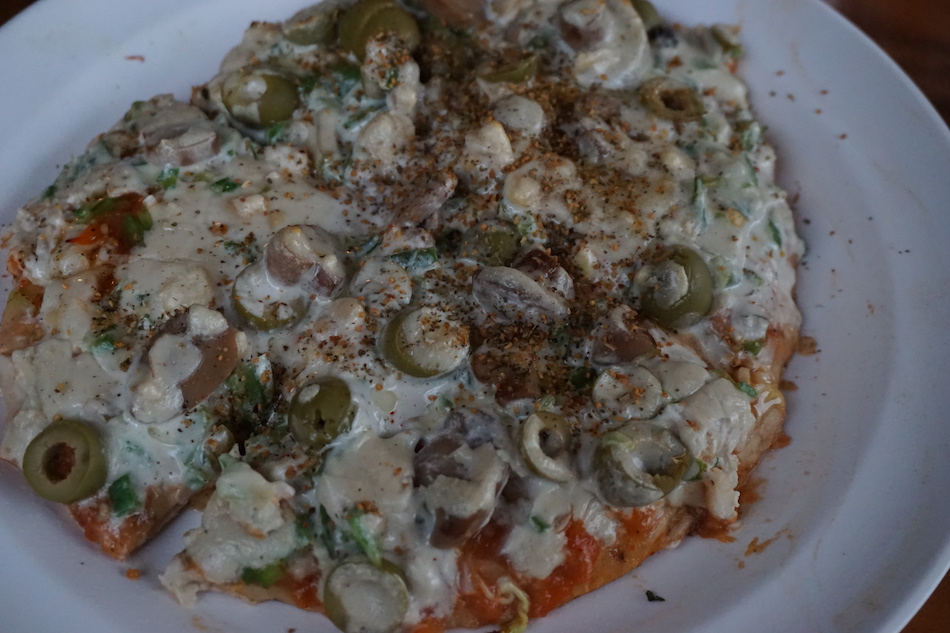 We visited Cafe Satori when Millets of Mewar and Grasswood were closed, and we were pleasantly surprised. Their pizza is nothing to write home about, but when you want to stay away from Indian food after 7 days of Delhi belly, it's a pretty good pizza, and their olive oil and herb pasta is pretty delicious as well.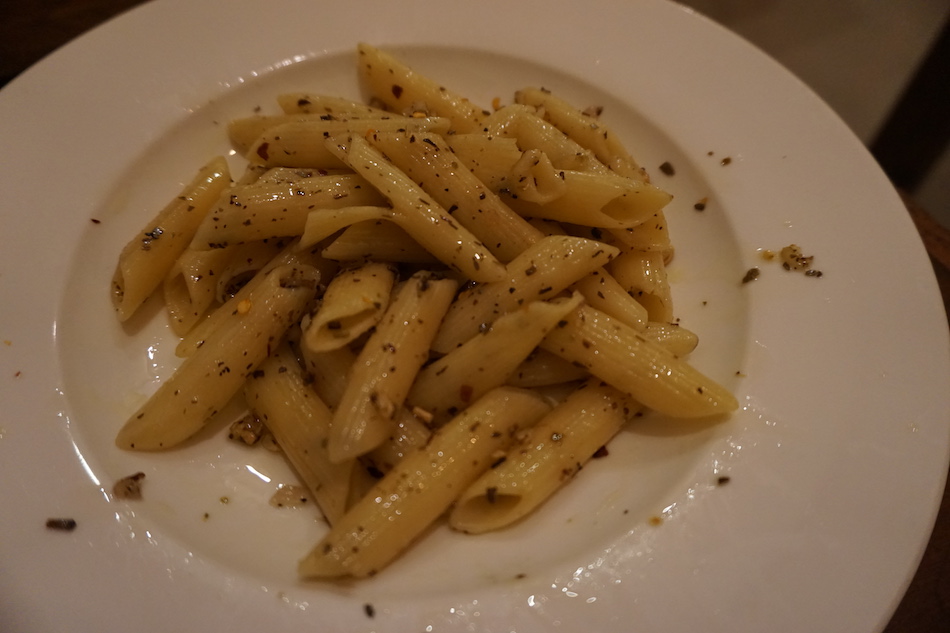 Grasswood Cafe was right around the corner from our guesthouse and it was the perfect place to pop into for a soy milk latte, or a soy chai masala. We also enjoyed a much needed change from fried samosas for breakfast, and had their porridge with bananas, and muesli with fruit and soy milk instead.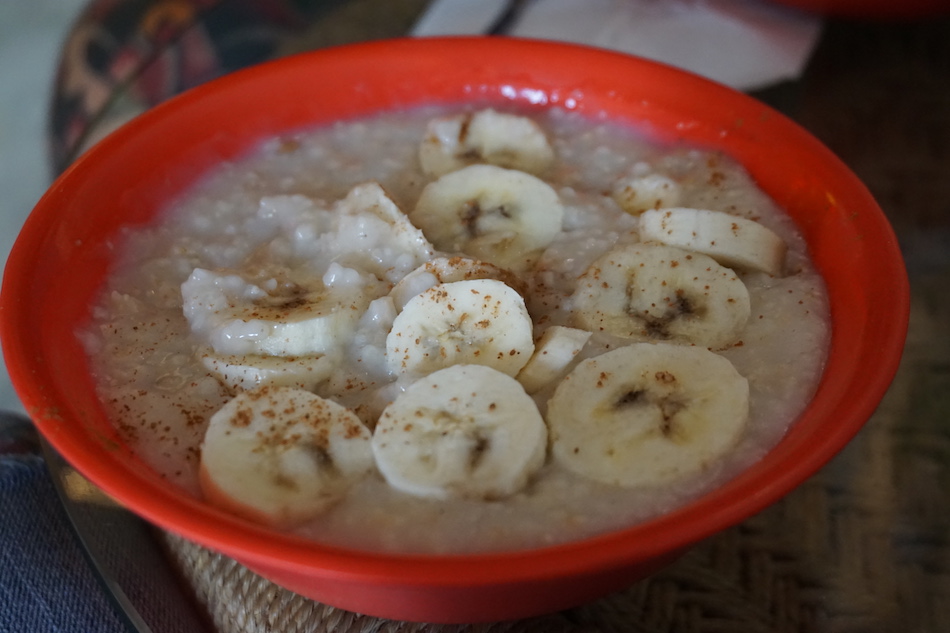 You really don't know what you're missing until you've missed it. I was practically jumping up and down when I discovered soy milk in Udaipur and I could finally enjoy a vegan masala chai.
Udaipur was that much more enjoyable with an abundance of non-Indian vegan options to choose from.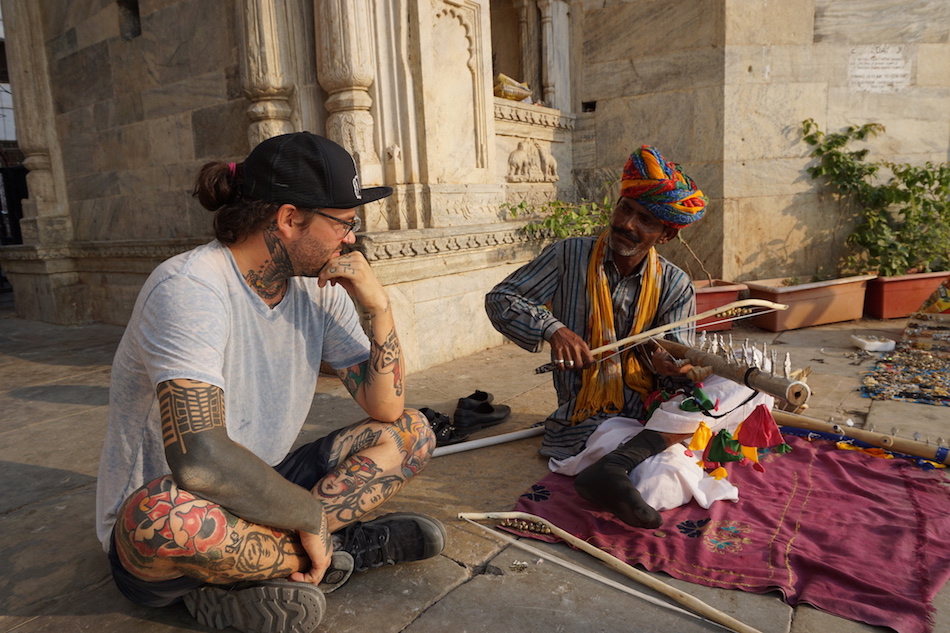 Sometimes you just need a break.
Although it can still be noisy, Udaipur is a lovely city to make a stop in and the lakes surrounding it definitely give it a laid back feel.