If you can travel through India, you can travel anywhere. At least we think so.
India is staggering madness. It is raw, dirty, crowded, vibrant, mystical, stunning, and it bewitches me every time.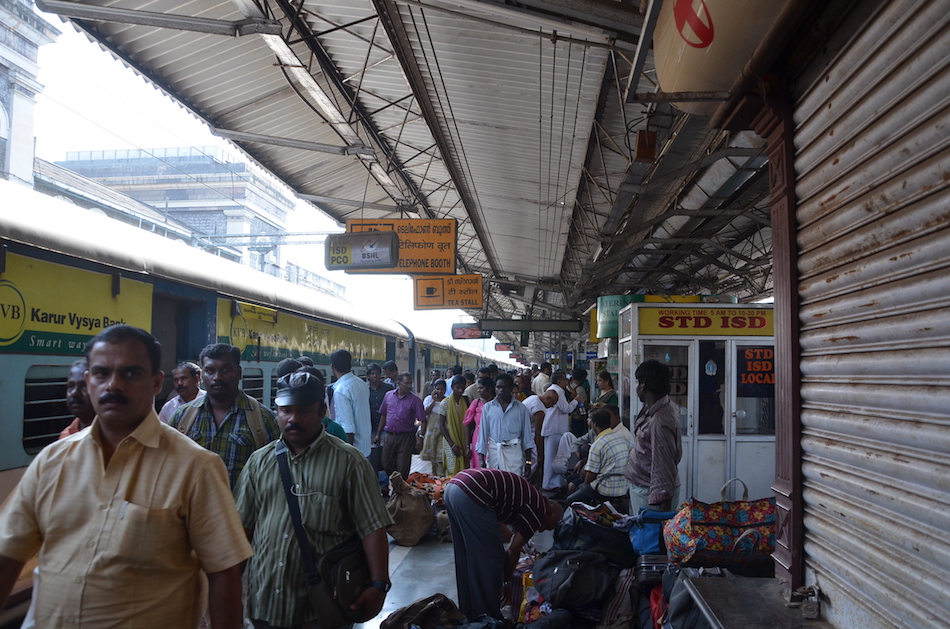 We recommend that you have at least 1 month to properly experience this massive country. Cody and I truly believe that if you go in with an open heart and mind, you will have the experience of a lifetime.
You will no doubt feel culture shocked, but you will also return home a different person.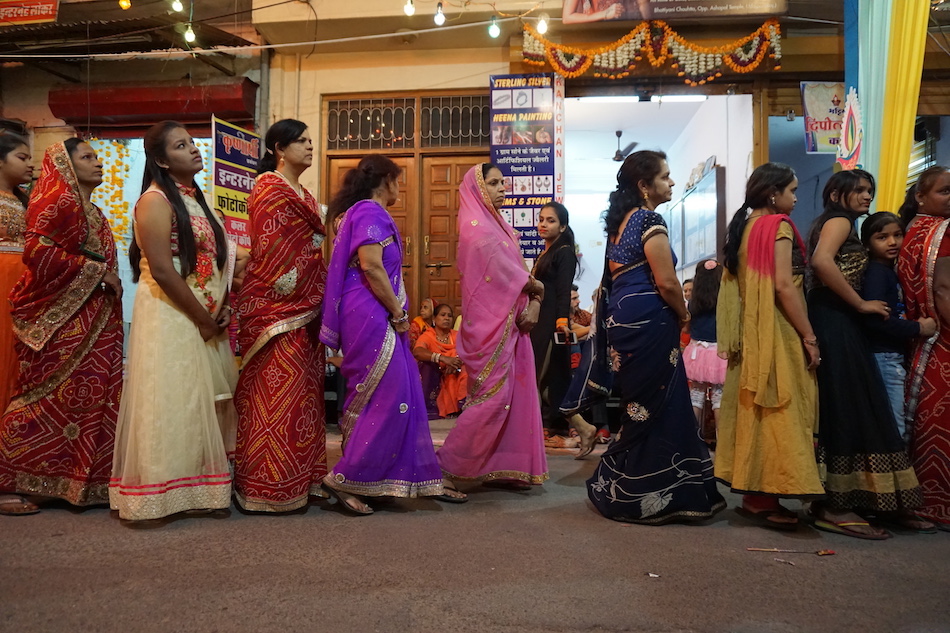 Here are some of our best tips, suggestions, warnings, and reasons we think you should travel to India.
CHANGE YOUR PERSPECTIVE
Over 100 million Indians live on less than $2 a day and 27% of the Indian population lives below the poverty line.
India also has the 3rd highest number of billionaires in the world at 111.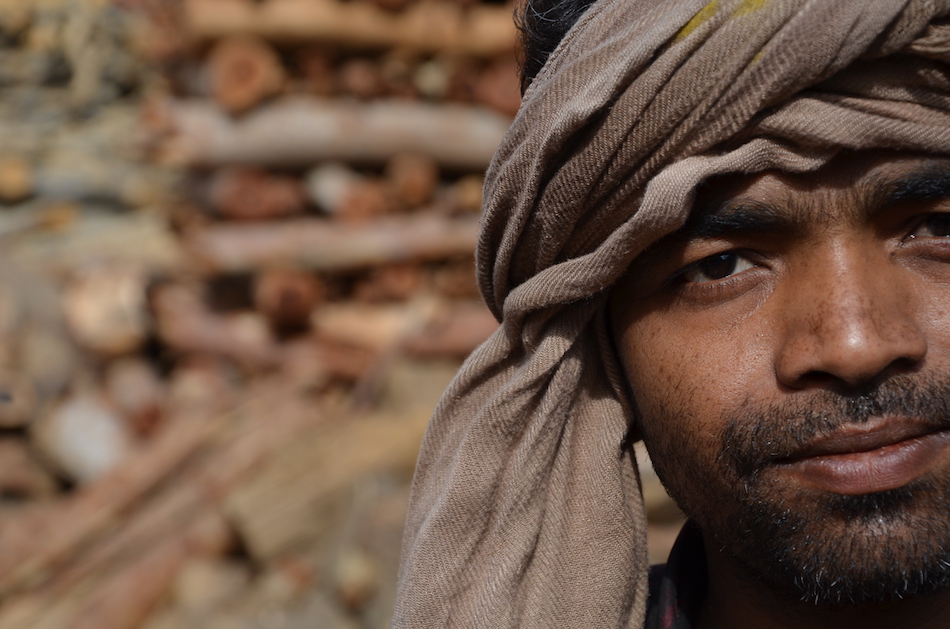 BE MY GUEST
In India people are honoured to have guests, and even more so if the guest is a foreigner.
There is a lovely Indian proverb that goes, "The guest is equivalent to God." So don't be surprised if you are invited into people's homes. Even if you are passing by on the street and strike up a conversation with people.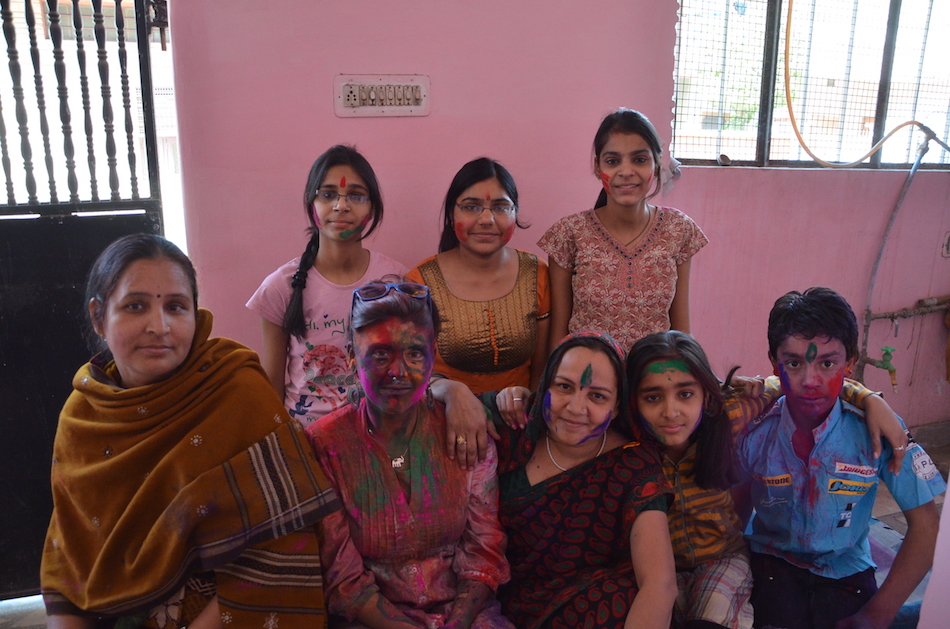 Our first visit to India was during Holi, a Hindu spring celebration where everyone throws coloured powder around. Cody and I were walking back to our guesthouse one day, and a few young girls were waving down to us from their rooftop.
Before we knew it, we were inside their home being fed sweets and chatting with the whole family! Another family invited us to their humble home with 2 other travellers and also fed us sweets and beer.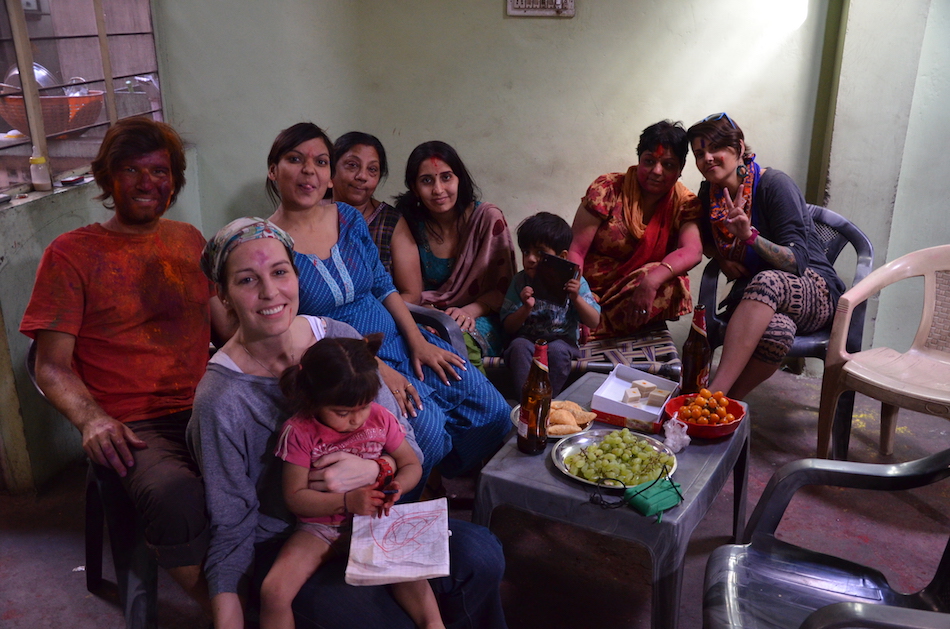 These are the times we look back on fondly when reminiscing about India. The moments that matter. If you are able to, pick up a gift to bring with you to the home you are visiting.
We had a second visit with one of the families during Holi, so we gifted them with a box of sweets.
INCREDIBLE FOOD
I don't know a single person who doesn't like Indian food.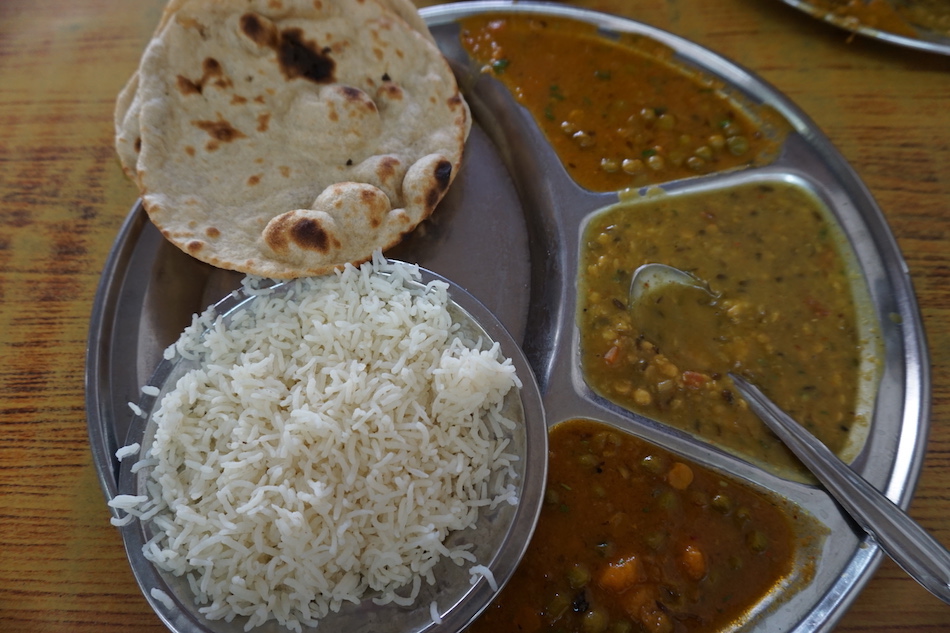 The diversity of flavours and textures make it a joy to wake up to a new day in India. From veg thali, to masala dosa, to channa masala, to veg sizzlers, to idli, to paratha and coconut chutney.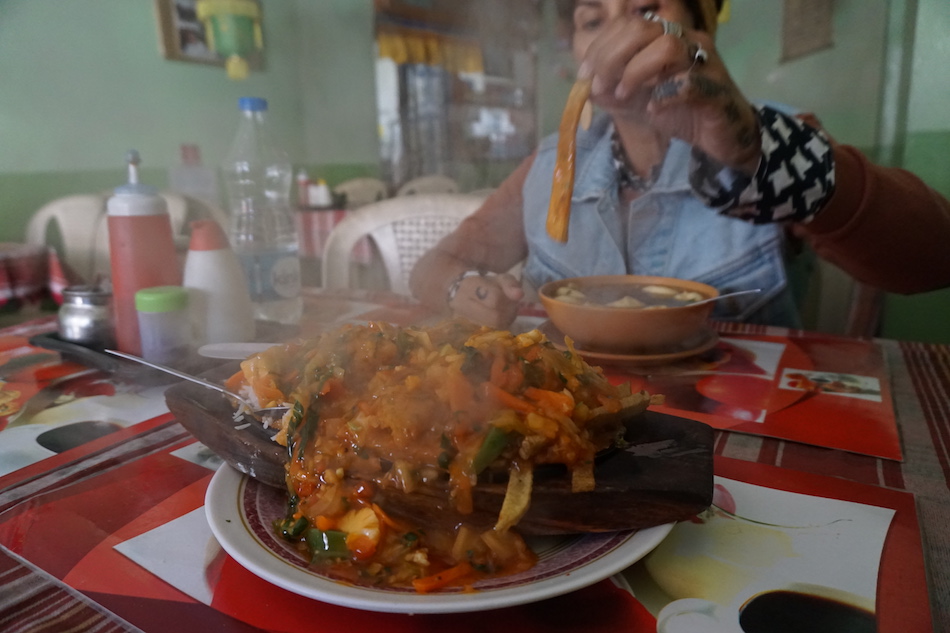 I have never met an Indian dish I didn't like.
IT'S INEXPENSIVE
We are still shocked at how cheap India can be. You can easily spend thousands of dollars here staying at beautiful lavish palaces, and eating at fancy tourist restaurants; or you can find safe hotels, guesthouses, and beach huts for $5-$20 a night.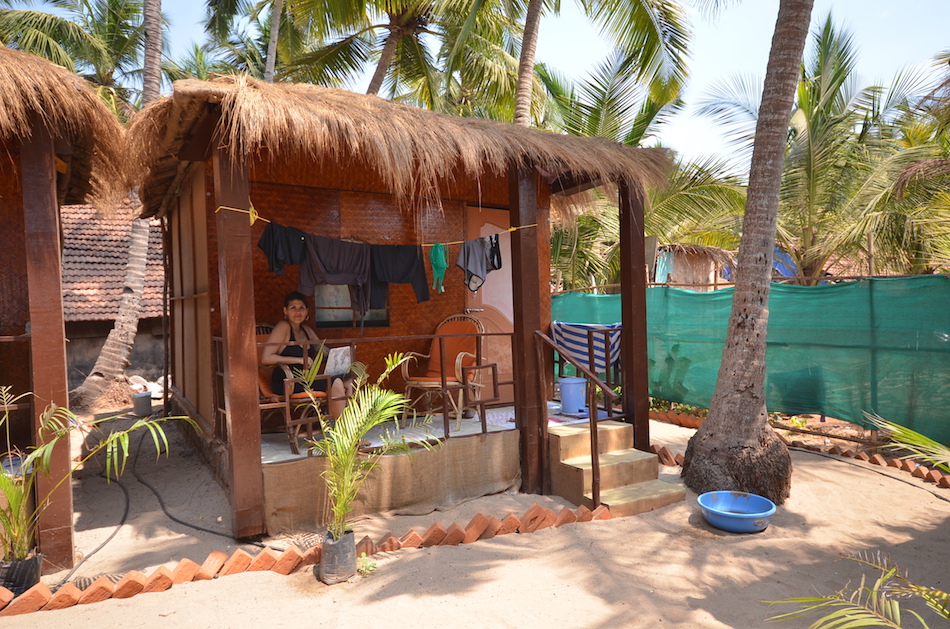 And if you stick with local restaurants, it is next to impossible to spend over $15 for 2 people at any time. On average, 2 big plates of veg thali ran us $3 total all over India!!
A large meal consisting of veg fried rice, channa masala, plain naan, green salad, steamed momos, and a pot of mint tea in Leh, Ladakh was $12, and dinner at our hotel restaurant in Delhi was $7 for a green salad, veg fried rice, and a big plate of veg pakoras.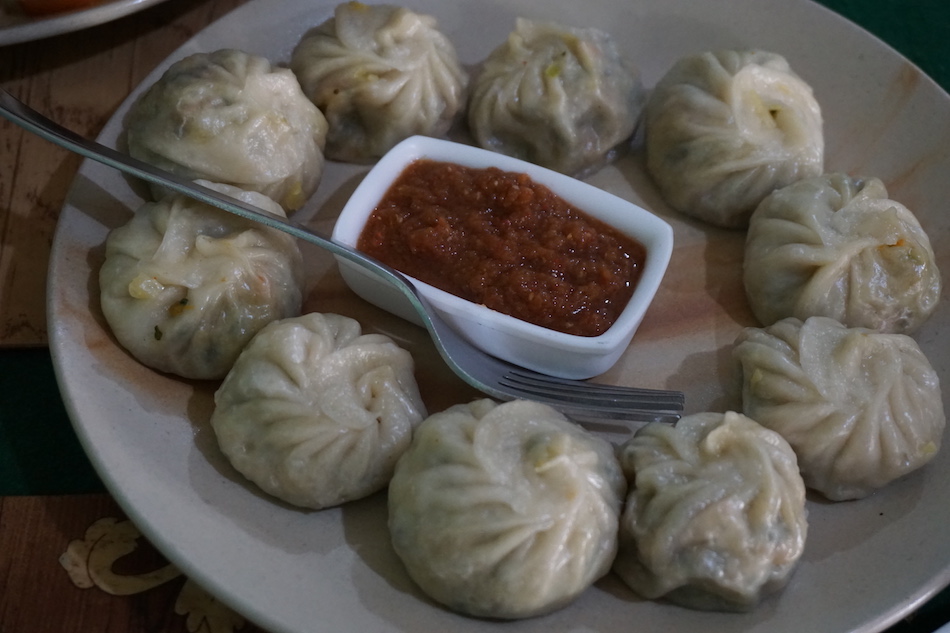 India is the place to be if you have to stick with your budget. You can even splurge and still your bank account won't take a hit.
TAKE CARE OF YOUR HEALTH
No matter how well you take care of yourself while travelling through India, chances are you will come down with a case or two of Delhi belly. We certainly did!
This may include upset stomach, diarrhea, and dehydration. It is important to only consume filtered or spring water. If you do purchase bottled water, be sure to crush the bottle after use as people have been known to re-fill the bottles for re-sale.
Activated charcoal tablets, and oral rehydration salts are great items to have on your person. The charcoal absorbs toxins from your gut, and stops diarrhea, and the salts replenish your electrolytes after dehydration. You can purchase both at pharmacies all over India.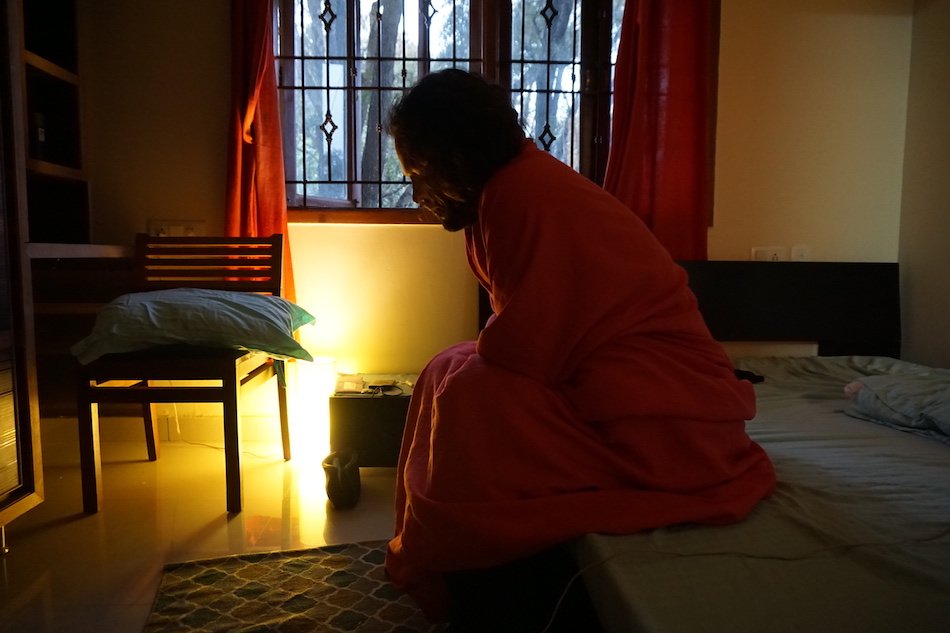 Additionally, you can ask restaurants whether they cook with pure filtered or spring water. A lot of restaurants advertise this.
ONLY DRINK BOTTLED OR FILTERED WATER
This is probably a no brainer, but don't drink water from the tap or water jugs in restaurants unless of course the staff has assured you that it is filtered for guests.
Always purchase bottled water, or better yet, carry a water filter water bottle with you. We use the Grayl and absolutely love it.
You can also re-use your plastic bottle in many beach areas. A lot of places will charge about 5 rupees (.09) for the re-fill. The last thing India needs is more plastic waste.
EAT WITH YOUR HANDS
India is the perfect place to eat with your hands.
Thali is eaten with your hands and a piece of chapati, as is masala dosa.
You know where your hands have been, and if you choose to eat with a utensil, give it a quick wipe before using it.
Remember, in India, the left hand is reserved for using the bathroom, so only use your right for eating.
NEVER ENDING STARING
Staring in India should be a national sport. All joking aside, it doesn't seem to be rude to hold a gaze with a stranger for ohhhh let's say 20 minutes.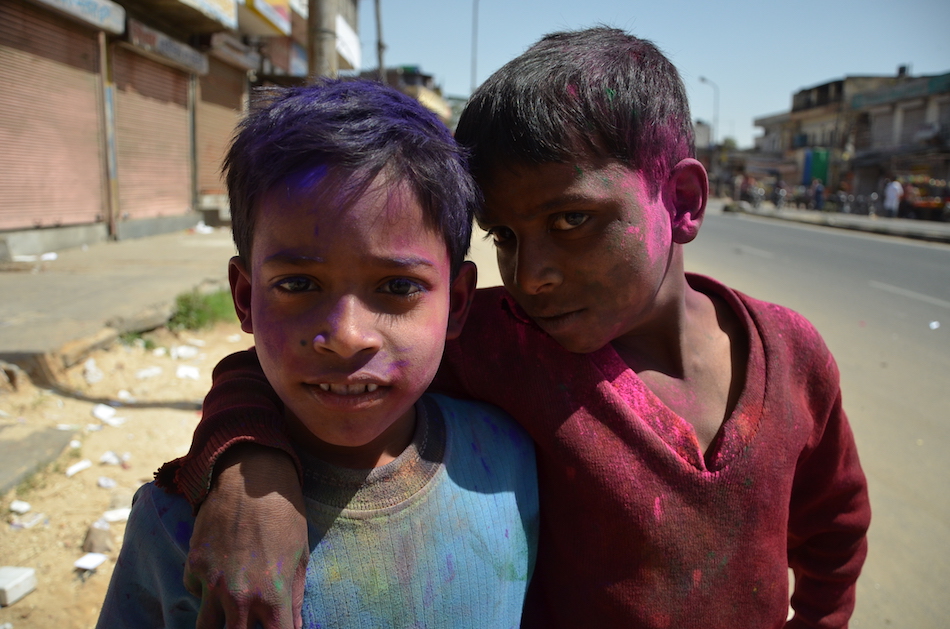 And a group of 10 Indians have no problem with completely turning around in their seat to stare at you for as long as they care to.
It can definitely be annoying, but try to remember that it's India, and staring is not considered rude. If you are feeling uncomfortable, try pulling your camera out to take a photo of whoever it is that is staring.
They will likely go back to their business. It's worked for us many times.
PERSONAL SPACE
With over 2 billion people in the country, personal space is nonexistent.
I myself am not comfortable with boarding a train sandwiched between hundreds of people. I did it once and don't plan on experiencing it again. It was a quick 20 minute train ride, and no harm done, but be aware that there may be situations where people are too close for comfort.
Sleeper, and chair trains are fine as you will be assigned a seat when you purchase your ticket.
You also have to be quite assertive when in line ups for anything, as queuing is not a strength of the people of India. People will cut in line, or just throw their arm right in front of you and through a ticket window or counter. If you don't push a little you will be waiting forever.
THE INDIAN HEAD WOBBLE
This endearing form of expression and communication is a part of the very fabric of India. Sometimes subtle, and other times vigorous, this national trait even varies from province to province.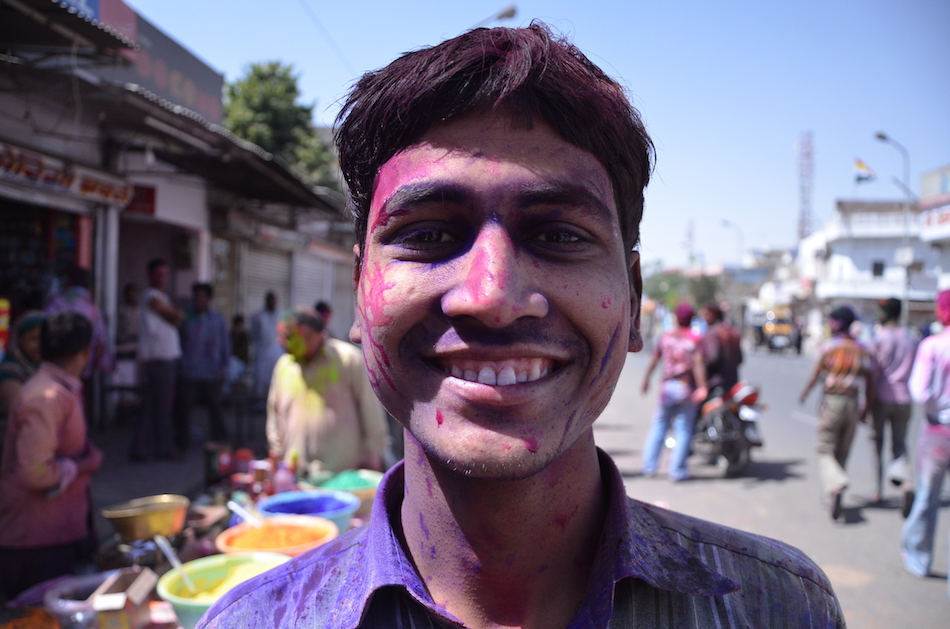 The wobble has different meanings, including yes, no, maybe, and what's up. I have even caught myself participating while communicating with Indians. It is something between a nod and a shake and it is infectious.
Here are a few tips to better understand the head wobble:
A quick wobble from side to side means ok, or yes.
A fast and continuous wobble means the person understands.
A slower wobble usually means the person is unsure.
BOOK A HOTEL WITH FREE AIRPORT PICKUP WHEN YOU FIRST ARRIVE
Drivers in India are infamous for their tricks to try to make more money from you.
You will be told that your hotel is closed, or caught on fire and they may even take you to an entirely different hotel.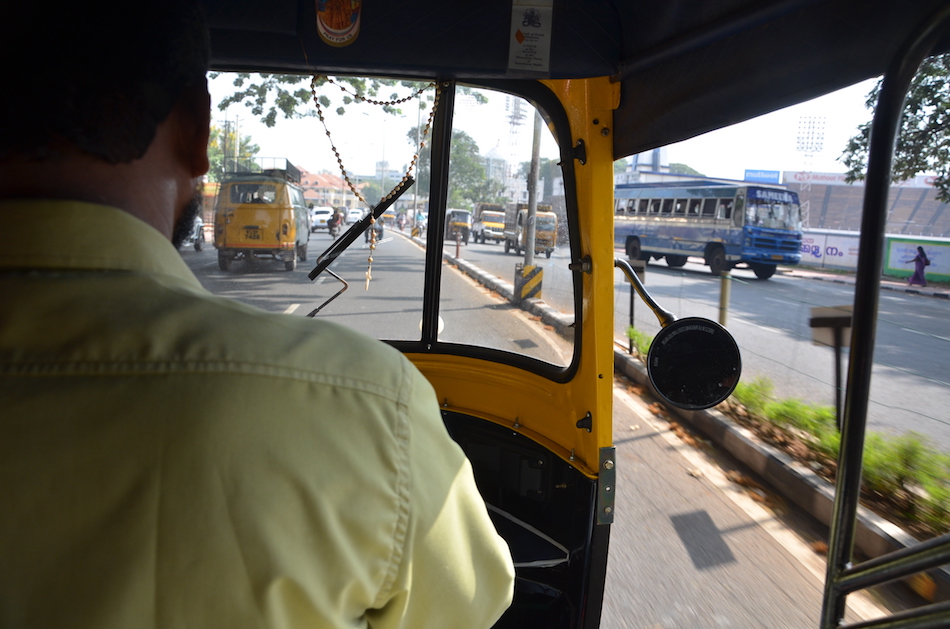 To avoid the annoyance, and a negative first impression of India, book a hotel that offers airport pickup. And don't forget to tip the driver!
TIPPING
Like in many countries around the world, employees rely heavily on tips from customers to survive, and India is not exempt from that. 10% on a restaurant bill is an acceptable tip.
We always have a wad of 10 rupee bills for taxi drivers, room service, bag boys, etc. 20 to 40 rupees is a fine gratuity for service workers outside of restaurants.
HAVE YOUR WITS ABOUT YOU
Pay attention to your surroundings. Get to know the neighbourhood, and where you are staying.
I admit it can be pretty difficult not to be distracted by everything going on, but be mindful of where you are, where your money is, and how close people (children included) are to you.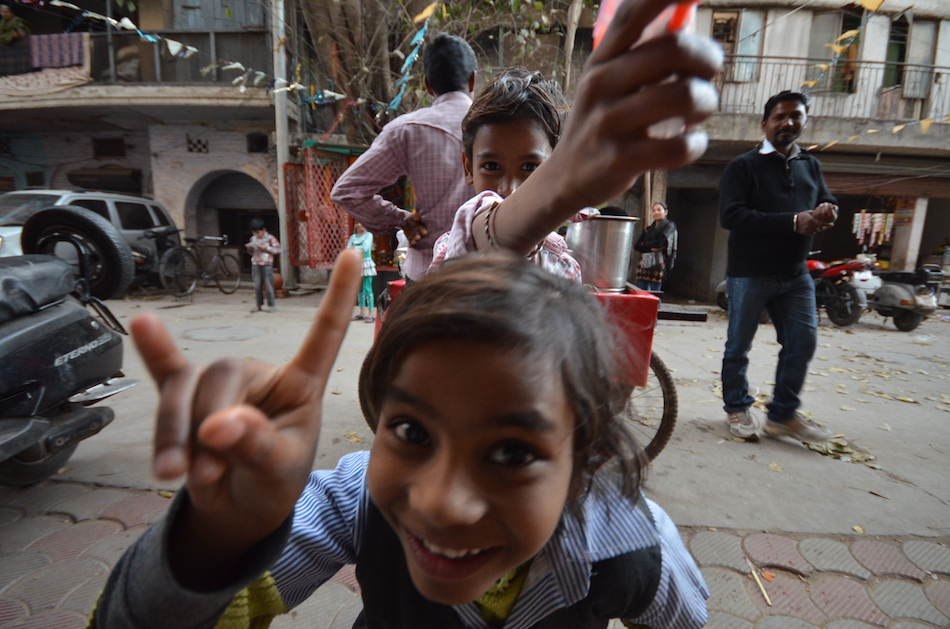 We've never had a problem, but pickpockets do exist, and one can distract you as another dips into your pocket.
ALWAYS RESEARCH YOUR NEXT DESTINATION AND SCAMS
This applies to any country you visit. Look up your destination online, study maps, read travel blogs, contact people who are familiar with the country, or read the latest travel guide book.
There are scams in every single country you visit. Watch out for touts in India. They will approach you casually asking where you are from. After a little small talk, you will be asked to visit a tour office to get more info.
The touts make a cut from this, and none of the offices are official tourism offices even though the sign reads, "Offical Indian Tourism Office."
Your best bet is to either tell them you have been to India several times, and politely decline (this may take a few no thank yous), or that you live there. Works like a charm. They quickly walk away shortly after.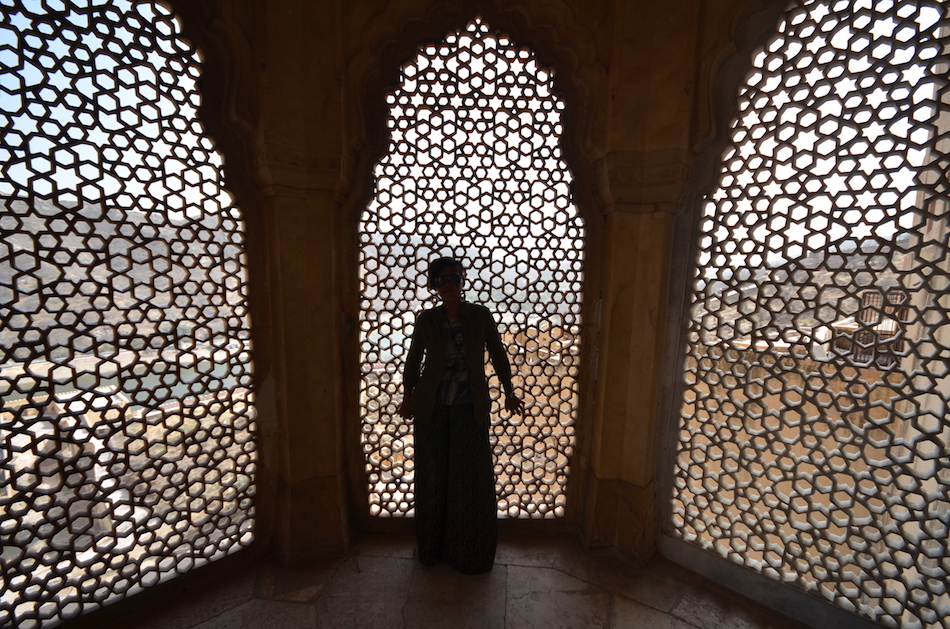 CARRY CASH
Cash is king in India. Credit cards are only accepted at larger hotels and businesses. Always carry cash for taxis, cheap hotels, food, and rickshaws. An under clothing passport/cash pouch is a good item to invest in.
USE AN ATM TO WITHDRAW MONEY
Airports give lousy exchange rates. Use an ATM instead.
If you need a small amount of rupees before exiting the airport, exchange a few thousand there, but no more.
VISIT THE BEACHES
After a few days travelling to Delhi, Agra, or Jaipur, it might all start getting to you.
The noise, the air pollution, the traffic, the dirt, and the madness. So do not miss out on the beaches.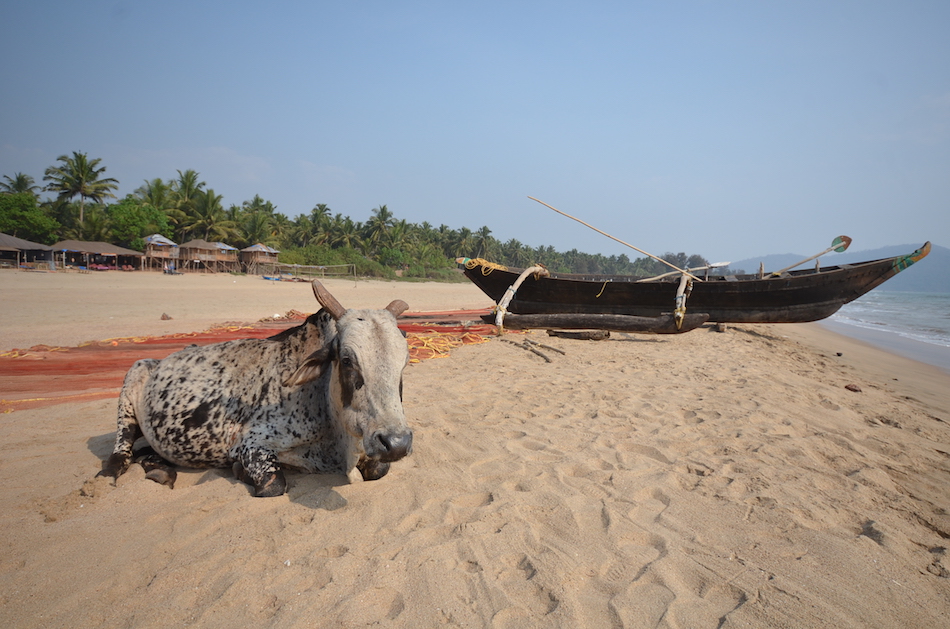 Give yourself a break. Goa has several different beaches to choose from. Agonda beach is really quiet and chilled out, and south Anjuna has all of the beach clubs, dj's, and dance parties.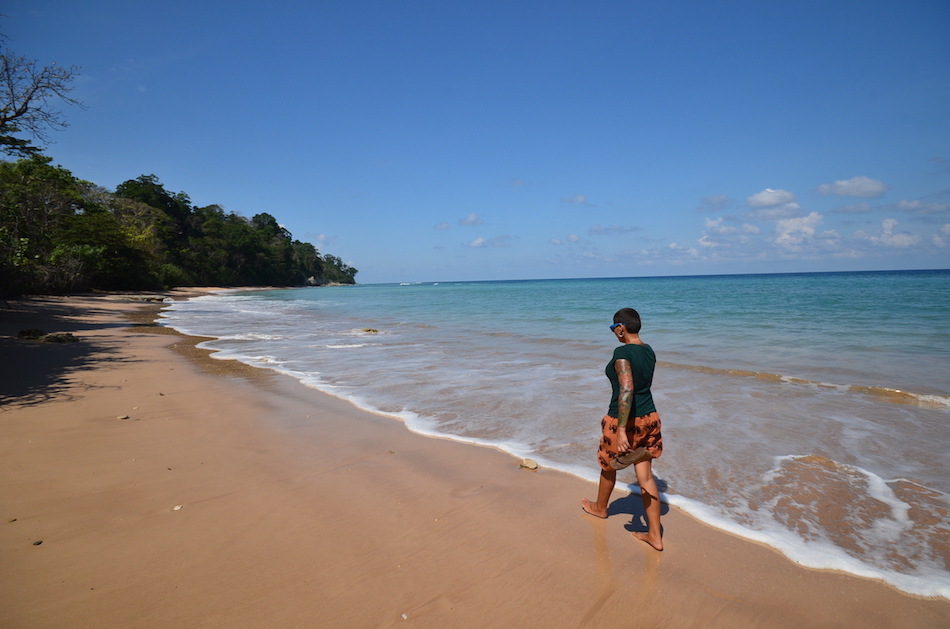 Havelock Island (Andaman Islands) has some of the most beautiful beaches we have ever seen. Palm trees, warm breezes, white sand for miles when the tide is out, and beautiful turquoise water. They rival any beach in Thailand.
TAKE THE TRAIN
Even if it's just once. Train travel is a great way to see India, especially if you are on a budget and travelling long distances.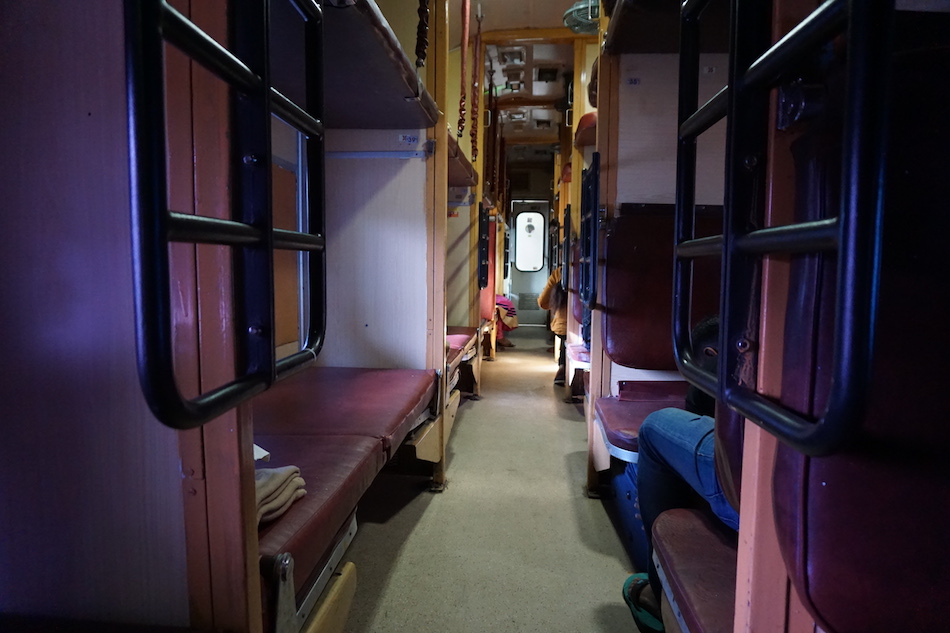 Only book 1, 2, or 3AC and book your tickets in advance.
SHOPPING
We are not big consumers, but we are suckers for art and textiles from around the world, and India has some treasures.
Beautiful door handles, antique hand painted boxes, cotton kurtas, Tibetan banners, silver and turquoise, Hindu god paintings, mandala tapestries, and so much more! It is all a feast for the eyes, and pretty easy on the wallet.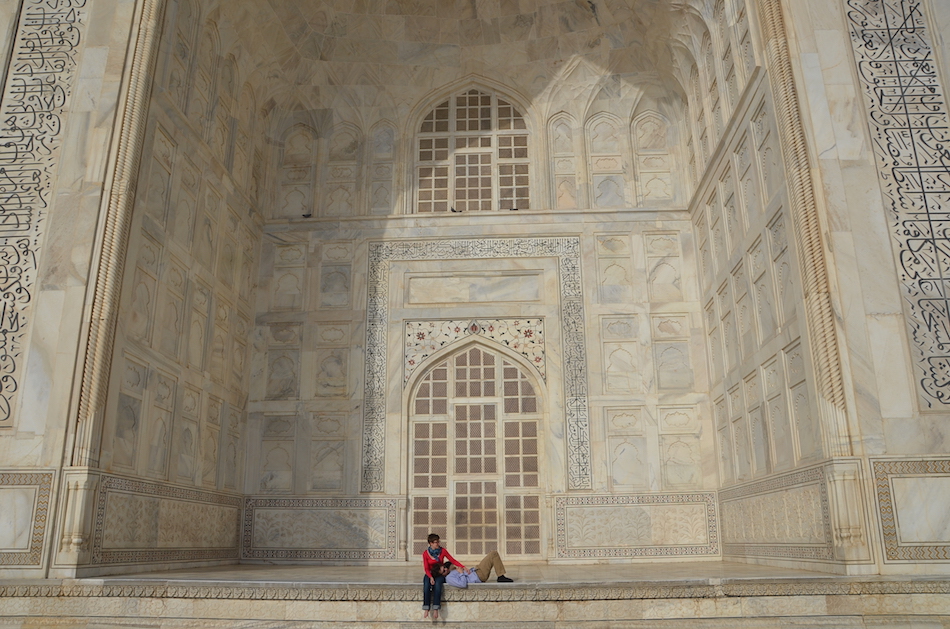 LEARN HOW TO BARGAIN
Indians have bargaining down to an art. It may be intimidating at first, but it really is a lot of fun, and a part of the culture in India.
They will start with a pretty high price, then it is your turn to give them yours. Try to cut it down to 75% and at some point you should meet somewhere in the middle.
If they won't budge, say thank you and walk away. Chances are they will quickly call you back with an "Ok ok ok ma'am, 300 rupees." But remember to have a price in mind before playing the game.
HAVE PATIENCE
As mentioned earlier, India is madness, but in the madness it is possible to find calm. Be still, breathe, and take it all as it comes. Try not to get overwhelmed by the chaos.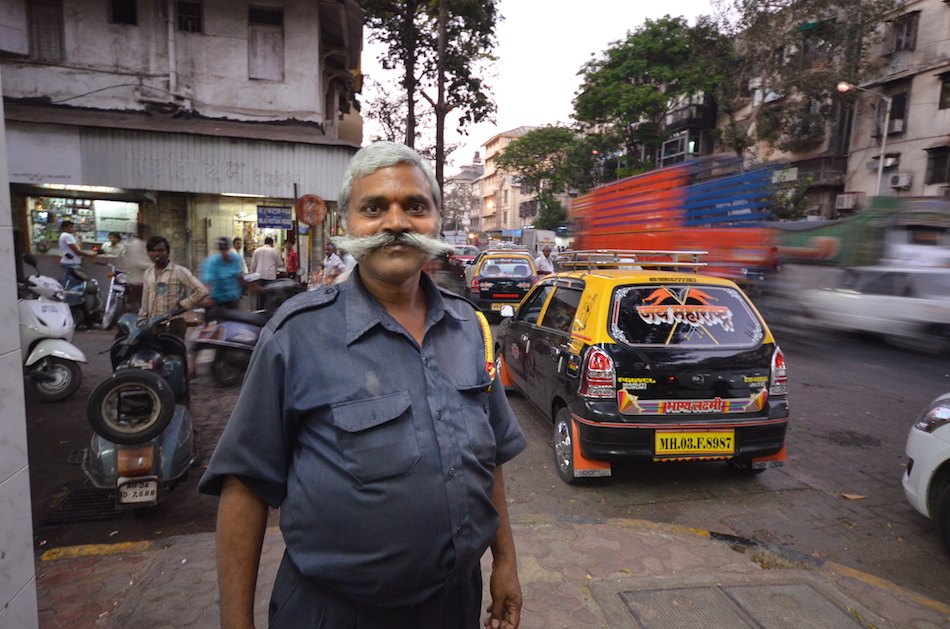 Remember this is a place like no other, and you are guaranteed to have colourful stories to tell after your departure.
STAY OPEN
Travel to India with a non-judgmental attitude, or not at all.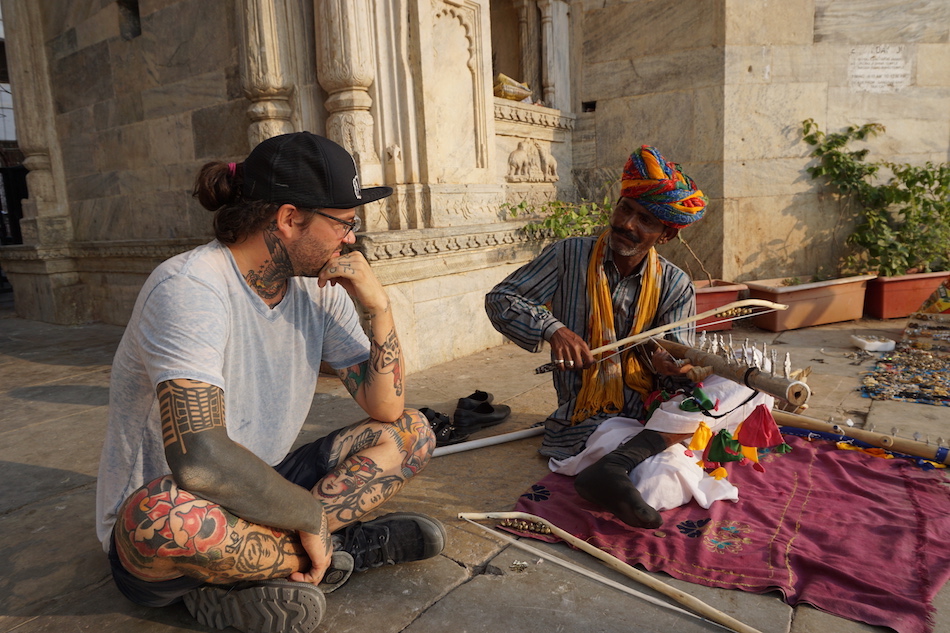 Simple as that.
BE ASSERTIVE
Especially if you are a solo female traveller. Raise your voice, say no, show confidence, and keep your head held high.
Raising your voice will also bring attention to you and whoever may be bothering you. It will likely cause them embarrassment.
Being assertive shows people you know what you are doing, and you will have less chance of being taken advantage of.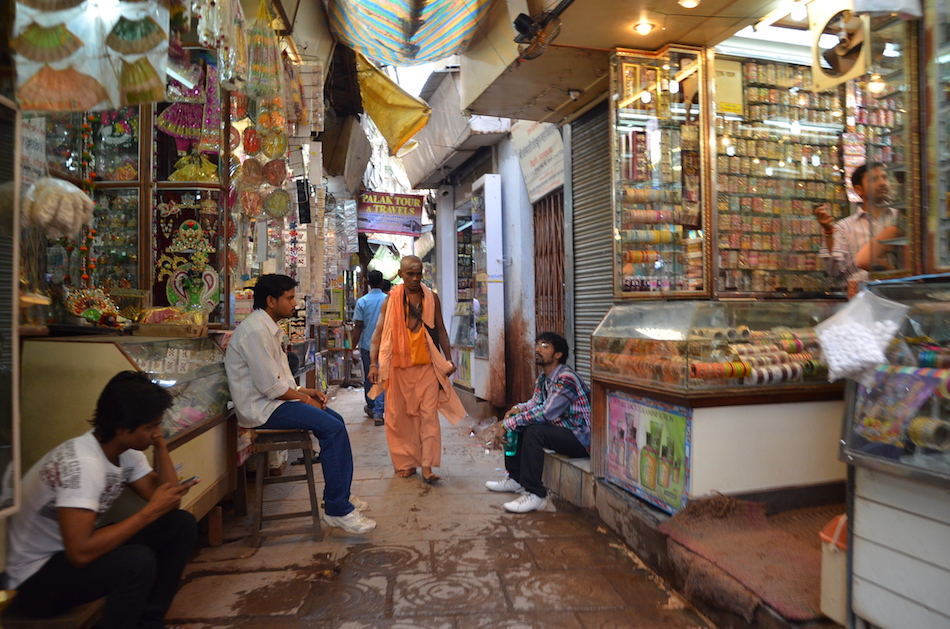 DRESS APPROPRIATELY
This is so important, especially if you do not want to be harassed, and if you care at all about travelling responsibly, and respecting the culture.
India is still a pretty conservative country. Cover your legs and shoulders if you are visiting temples. Don't wear short skirts.
Refrain from wearing tight, body-hugging clothing. Save the crop tops, short shorts, and bikini tops for the beach.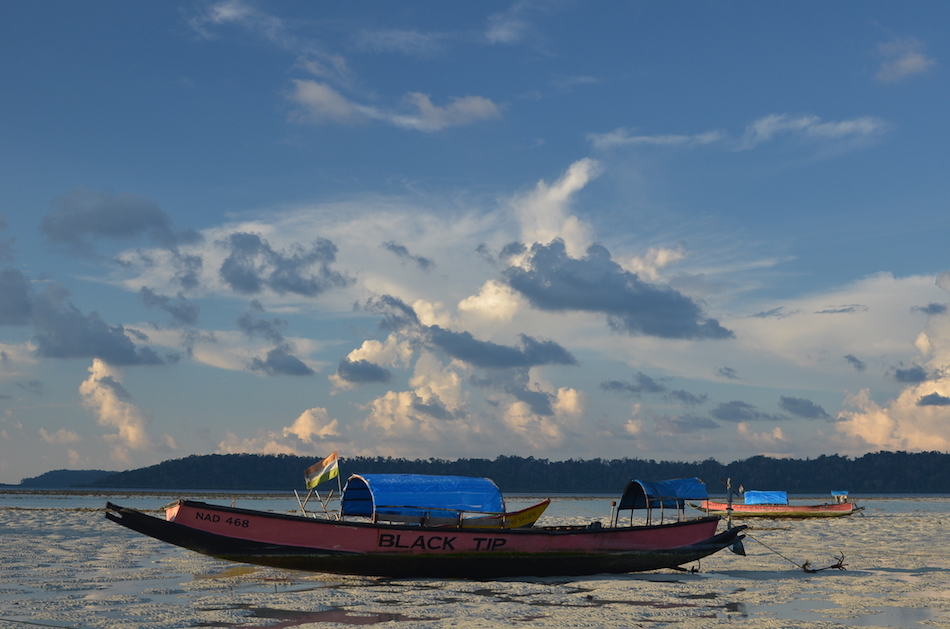 DON'T GO OUT AFTER DARK (women)
Unless you are with a friend or group of people. There really isn't a whole lot going on once the sun goes down unless you are in Goa, the Andaman Islands, or Bangalore.
SHOW COMPASSION
Most importantly, show compassion. Anyone you encounter in India will likely not be a terribly evil person.
People are struggling to survive, so if you end up paying a few extra rupees here or there for something, consider it your good deed for the day.
We hope we've convinced you to add India to your bucket list. It is a land of deep contrast, beauty, and splendour, and if you approach it with understanding, we think there is a place in your heart for it.