While the Island of Gods – Bali – has plenty of vegan-friendly restaurants, finding vegan food in the busy capital city of Jakarta isn't as easy.
As a true hardcore vegan foodie, I spend most of my time researching and exploring what I can eat in this city. Surprisingly, there are actually quite some options for vegans.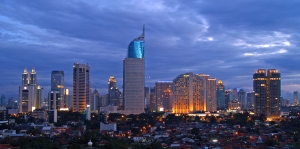 ---
Smoothie bowls in Jakarta can be quite expensive and the portions are usually small (for me). I love making my own smoothie bowl since I can play around with the ingredients.
My favorite base is a blend of frozen banana, mango, blueberry, grape, flaxseed, and non-dairy milk. Sweet and sour, a refreshing flavor that helps to kick-start my day.
I normally use soy or almond milk, but occasionally I will use oat or hazelnut milk when feeling fancy.
*you can find a variety of non-dairy milk & vegan products in Ranch Market.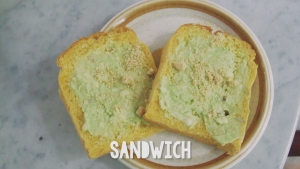 After devouring the smoothie bowl, which only served as an appetizer for me, I threw together a simple sandwich made of vegan pumpkin seeds bread, smashed avocado, and vegan cheese powder to-go. Jakarta traffic is terrible, and getting stuck in traffic while starving is even worse. So I like to bring food on the road with me.
*The vegan bread and cheese are from Fortunate Coffee – a vegan cafe located in North Jakarta. Recommended!
---
Lunch: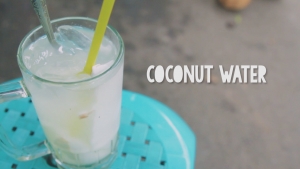 Many Indonesian street foods are actually vegan-friendly or can be veganized. One thing I love most about Southeast Asia is the abundance of coconut. I'm obsessed with coconut water.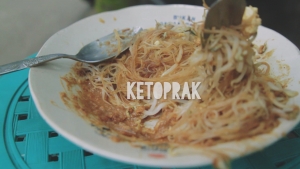 My number one favorite local street food is Ketoprak, which is a peanut sauce based dish with fried tofu, rice noodle, and compressed rice. Some vendors serve it with egg, so make sure to tell them no egg.
When mixing the peanut sauce, you can adjust the spicy level by telling the vendor how many chilis to put in. Since I love spicy stuff, I always put 3~5 chilis. Of course you can opt for no chili. After putting the dish together, sweet soy sauce is drizzled on top for the final touch of flavoring.
*Ketoprak is definitely one of the must try local dishes.
---
Dinner: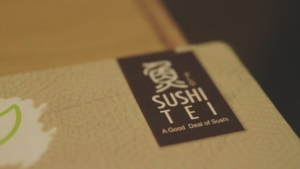 Sushi Tei is the biggest sushi chain restaurant here. It is located in almost every mall in the city. A few months ago, they created a new menu for vegetarians, which are mostly vegan-friendly. Coincidentally, it was also around the same time I turned vegan. Can you imagine how stoked I was to find out my favorite sushi restaurant since childhood is now offering vegan-friendly dishes?!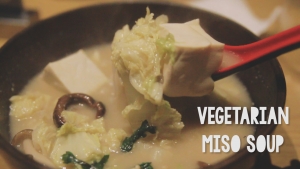 The Vegetarian Miso Soup tastes just like normal miso soup, the only difference is that it's filled with veggies, tofu, and mushrooms.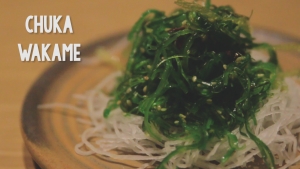 Chuka Wakame isn't on their vegetarian menu, since it is a common dish in every Japanese restaurant. It is a seasoned sesame seaweed salad, very light and refreshing.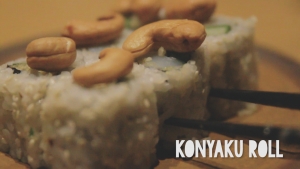 The Konyaku Roll is filled with konyaku, cucumber, and garnished with cashew on top. To be honest, I don't understand the cashew. Cashew and sushi roll do not go well in one bite, so I eat them separately. The sushi roll itself is quite plain, definitely need to dip in wasabi and soy sauce for more flavor.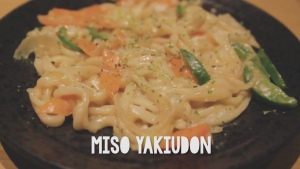 Saving the best for the last – Miso Yakiudon! The stir-fried udon with creamy miso dressing combo is a match made in heaven. I come to Sushi Tei 3 times a week mainly for this!
*Apparently Sushi Tei in Grand Indonesia Mall cooks better. I tried the Miso Yakiudon at a different mall, and it was quite disappointing.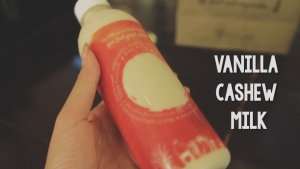 To conclude my dinner, I had the vanilla cashew milk from Rejuve – a juicery that provides healthy drinks and snacks. Rejuve can also be found in several malls.
*The cold-pressed juices at Rejuve taste overly sweet for some reason. I recommend their non-dairy milk products.
---
Snacks:
The day is not complete if I don't munch on both savory and sweet things before going to bed.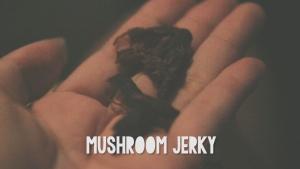 I had some spicy mushroom jerky, which tastes exactly like dried-beef jerky but healthier.
Warning: It is very addicting. Without self-control, I can finish the whole pack in one go.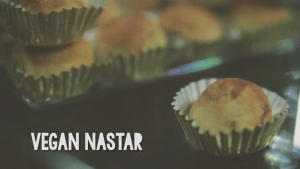 To end my night perfectly, I ate a couple vegan nastar – Indonesian pineapple cake. Nastar gotta be my number one favorite Indonesian sweets. I feel so blessed when I found the vegan version of it! It tastes much lighter and less sticky compare to the normal one. I love it!
*I got the mushroom jerky from Rezeki Supermarket and vegan nastar from Vegetus – a Chinese vegetarian restaurant that serves delicious mock meat.