Tag Archive for: Blogs by Britt
Vegan Travel Blogs by Britt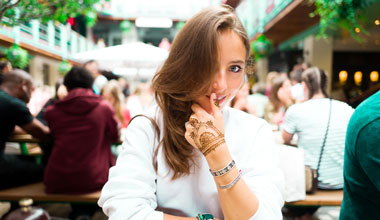 Britt is a photographer and journalist with a strong passion for travelling and healthy food. She is originally from Holland but is currently based in Bali – a place she likes to call 'vegan heaven'! Over her years of travelling she found that living a healthy and happy lifestyle became incredibly important and this had a real effect on her life. This was something she wanted to share with others. It was then that she decided to share her journeys and tips about where and how to live a vegan, healthy and happy lifestyle all over the world! You can also follow Britt's adventures on her personal blog Britt's World, and social media (Instagram: @brittsworld_, and Facebook: @BrittsWorldPhotography) where she shares her journey discovering a healthy, vegan and happy lifestyle all around the world! You can view Britt's blogger profile page here.
Who knew that a little piece of matcha paradise could be found in the middle of Bali's rice fields!...
Vegan Listings Near Me
To view a map of vegan listings near you, click the box below.
Please note: Location Services on your browser or device needs to be activated for this widget to work.