show less
show more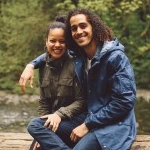 @wethewildflowers
Hey Guys! We're new and checking this out. What's for dinner tonight? We made vegan pizza with a pear, walnut salad on the side!
View
Basic Info
My Name

We The Wildflowers
Terms & Conditions

I accept all Terms and Conditions
About Me
Introduction

We The Wildflowers is dedicated to travel and sustainable living. We inspire readers through experiential storytelling. Curated stories capture the sustainable practices, products, food, and fashion from the places we explore and the people we meet in our travels. Living nomadically provides for beautiful imagery and exploration. Whether a mountaintop view that we happened upon or an organic farm we're volunteering on, we tell the story. We hope to cultivate an appreciation of sustainable practices by introducing readers to new ideas we uncover on the road. Highlighting local vegan cafes in various cities gives readers an easy and delicious way to join the movement.
Countries Visited
Countries