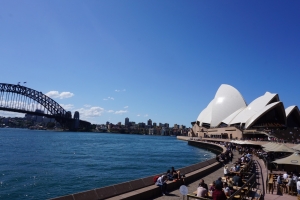 I'd say Sydney, Australia is a dream destination for a lot of us. Beaches with beautiful clear waters, surfing, scuba diving, kangaroos, iconic landmarks like the opera house and an abundance of vegan cafes and restaurants; Sydney has it all! The idea of ever getting the opportunity to visit Australia always seemed so out of reach, so when planning our 6-month adventure, Sydney was one of the few at the top of the list!
We met up with our vegan gal-pal, Ally, and made a list of all the places we had to visit during our short stay before heading to Melbourne. We visited some of the vegan hotspots, explored the tourist attractions, and even made a day trip to the Blue Mountains. Whether you're vegan or not, Sydney will blow your taste buds away with their amazing options of vegan restaurants. Before we jump into things to do in this magical city, let me draw you in by sharing some of my favorite places to eat!
Favorite Vegan Restaurants in Sydney
Oh yes, it is the famous Speedos Cafe. Although not 100% vegan (or vegetarian for that matter), their vegan options are top picks for those vegan and non-vegan alike! It's located in the popular area of Bondi Beach with a perfect view of the water. Other than the food being beautifully "Instagram-worthy," the taste also is guaranteed to get you hooked to this place. You can choose between a very heathy and classic pittaya bowl, or indulge in one of their vegan burgers with chips. And don't forget to try the coco whip, a crowd favorite amongst all Australians. If you're in Bondi Beach (which is a must), you have to stop by Speedos. They get quite busy on the weekends, but go for an early morning brunch and beat the crowd! It's more than worth it!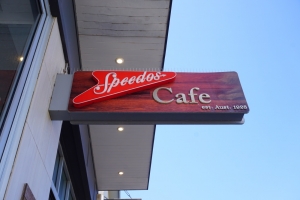 Also in Bondi Beach is Sadhana Kitchen, a 100% vegan (and totally raw) restaurant! What makes Sadhana better than Speedos in my opinion, other than it being totally vegan, is that they make everything from scratch using the best ingredients from organic, whole foods. No refined sugar, no gluten, no dairy, no funny business! The menu is extensive — they offer breakfast, lunch, desserts, smoothies, coffee (with soy, almond or coconut milk) and hot tonics. To me, what makes a raw salad satiating is the dressing and Sadhana knows what's up in that department! What I don't understand is how they make such realistic eggs benedict out of sweet potatoes? It tastes just like EGGS! Don't believe me? Go try it for yourself, you won't believe it's vegan! But be sure to get there early, the kitchen closes at 3:30pm.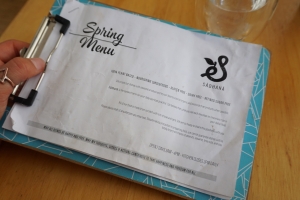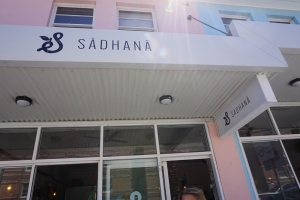 Apparently Newtown is the vegan mecca of Sydney. We had no idea, but the streets were LINED with vegan and vegetarian restaurants. They're unavoidable. The first of many we tried in Newtown was The Shack restaurant and organic whole foods market. They are not fully vegan but believe strongly in veganism and holistic health! Check them out and support their vegan options, maybe one day they'll turn fully plant based!
"At The Shack Organic Whole Foods Market, we believe what you put into your body every single day affects you physically, mentally and spiritually."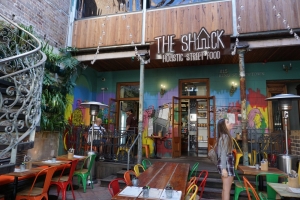 We didn't get to try this place, but when passing by in Newtown and learning about their philosophy I knew I had to share this awesome restaurant. They are a volunteer run non-profit working on a donation based system for their meals! You pay what you can afford for their menu of the day and enjoy the inclusive space. This place is all about vegan food, culture, and an open community. Wish I got to try out this awesome place, but if you do let us know how it was in the comment section below!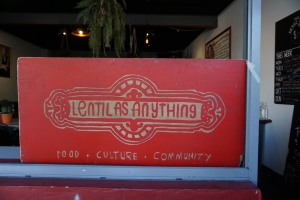 Those are just a few of my favorite spots we tried during our short stay in Sydney! Some of the others we found were Lord of the Fries, Soul Burger, and Green Lotus.
Activities
Of course anyone and everyone wants to see the Opera House, so we took a bus to Circular Quay to bask in it's tourism glory. It really is an incredible sight. You can also take a tour of the inside if you please. There's not a lot of "tourist-y" type things I like to recommend, but you can't pass up the Opera House!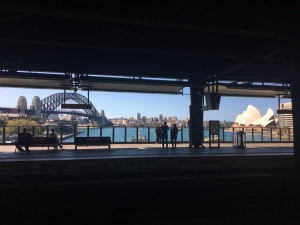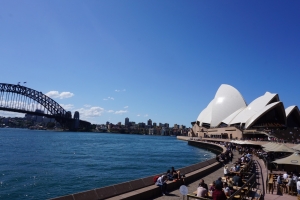 A cool way to see all the little towns along the coast is to do the coastal walk. There's a ton of walkers and joggers along this path. It goes from Coogee beach to Bondi beach. A beautiful walk along the blue shore in the morning. We started in Coogee and finished in Bondi for coco whip at Speedos!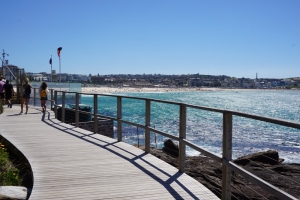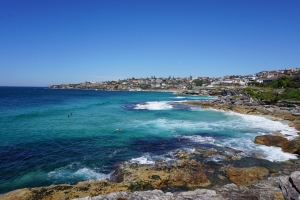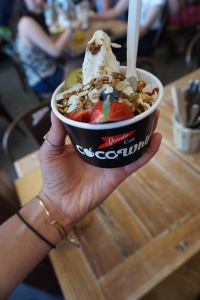 This isn't in Sydney but if you're looking for a day trip outside of the city, I highly recommend checking out the Blue Mountains. Being from the Blue Ridge Mountains in West Virginia, I felt like I was getting a little taste of home all the way in Australia! We went on a hike to a little water fall and enjoyed a nice picnic on the rocks. You can take a train from Sydney that takes just under 2 hours. And on Sundays the prices are super cheap!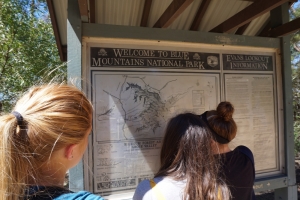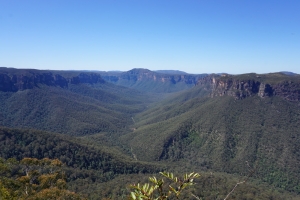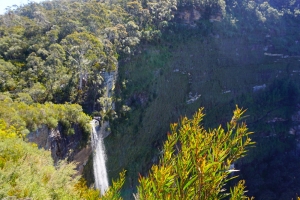 You can find more from Me and Shae here:
https://www.youtube.com/lifestylewithme
https://www.youtube.com/heyshaee
https://www.youtube.com/vegantravel
Instagram: @shaedynmann @marissa.kai
Snapchat: @shaedynnn @marissa_kai
Blog:
Marissa: https://www.vegantravel.com/vegan-traveler-blog-marissa/
Shae: https://www.vegantravel.com/vegan-traveler-blogs-shae/    
Team Page: https://www.vegantravel.com/vegan-travelers-shae-marissa/
Contact us:
Marissa@vegantravel.com
Shaedyn@vegantravel.com