Tag Archive for: Blogs by Chelsey
Vegan Travel Blogs by Chelsey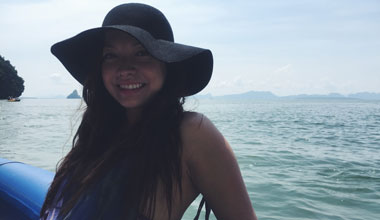 Chelsey is a makeup artist by trade but loves almost every form of creative expression. She loves cooking ethical, healthy, simple and delicious food..and indulging her sweet tooth. She loves to travel. She has explored England, France, Germany, Spain, the Netherlands, Philippines, Thailand, Myanmar, Laos, Dubai, the East Coast of the U.S.A, Lebanon and around Australia. Born and raised in Sydney, Australia, these days she still loves exploring her hometown more than ever. From the Inner West's cute cafes to the beaches to the mountains and the nearby wine regions, Sydney is a great place to call home. More about Chelsey can also be found on her Chelsey Crafts website.
Nan Tien is Chinese for Southern Paradise. Just 90 minutes south of Sydney, this southern paradise is the Southern...
Take in some of Australia's best natural beauty, fresh organic produce and picturesque views in Hobart and Southern Tasmania. It's...