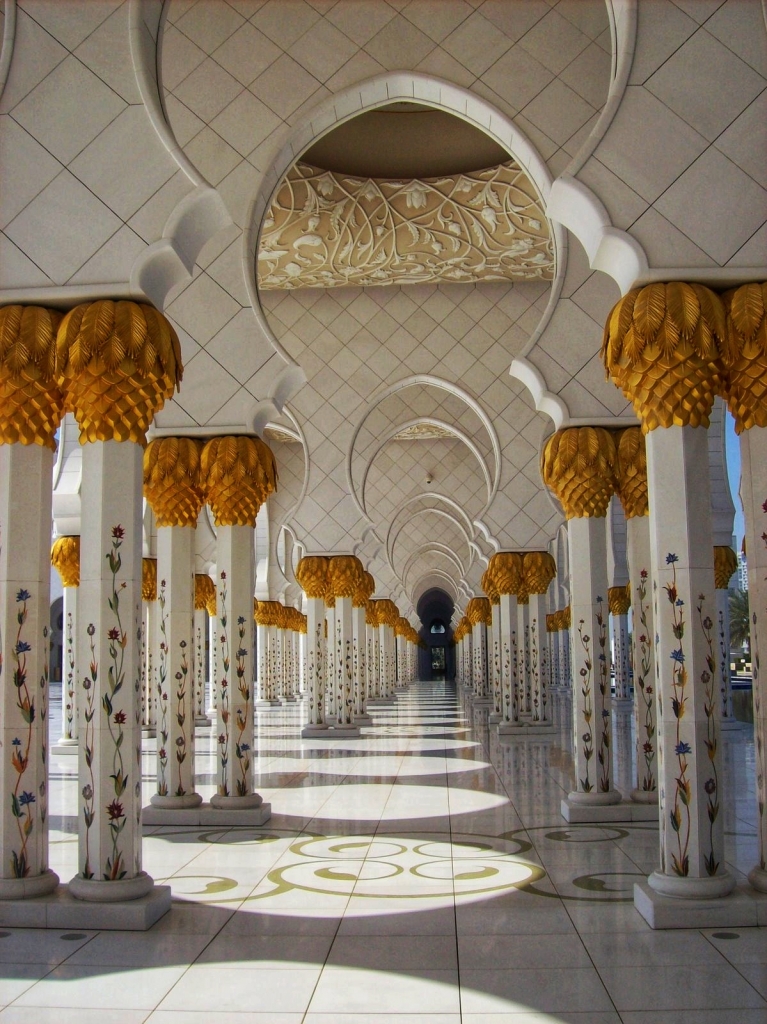 If you've traveled to a Muslim-majority country within the last six weeks, you might've noticed adjusted public dining hours in observance of Ramadan. The month of fasting concluding recently with congregational prayer, festivities and lots of food! Here in Oman, we enjoyed a five-day weekend, which was just enough time to drive into Abu Dhabi to spend the holiday with friends and feast on delicious vegan options that have not yet crossed our side of the border. Here are some of our favorite places to see and savor in the capital of the United Arab Emirates.
Sights to See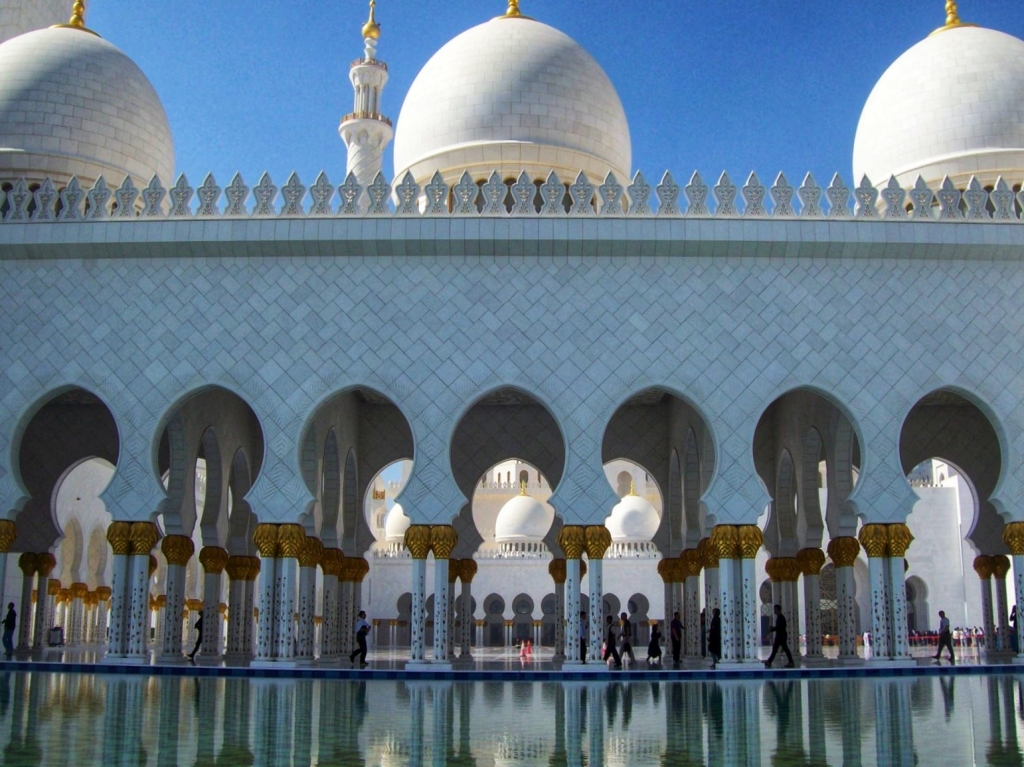 Shaykh Zayed Grand Mosque
This opulent house of worship is open daily to visitors and is the main attraction of the city. Striking white surfaces and floral décor are intended to remind each guest of a higher garden-like abode. Consider a Sunset Tour to witness the dramatic shift in lighting detail and ambiance at the mosque.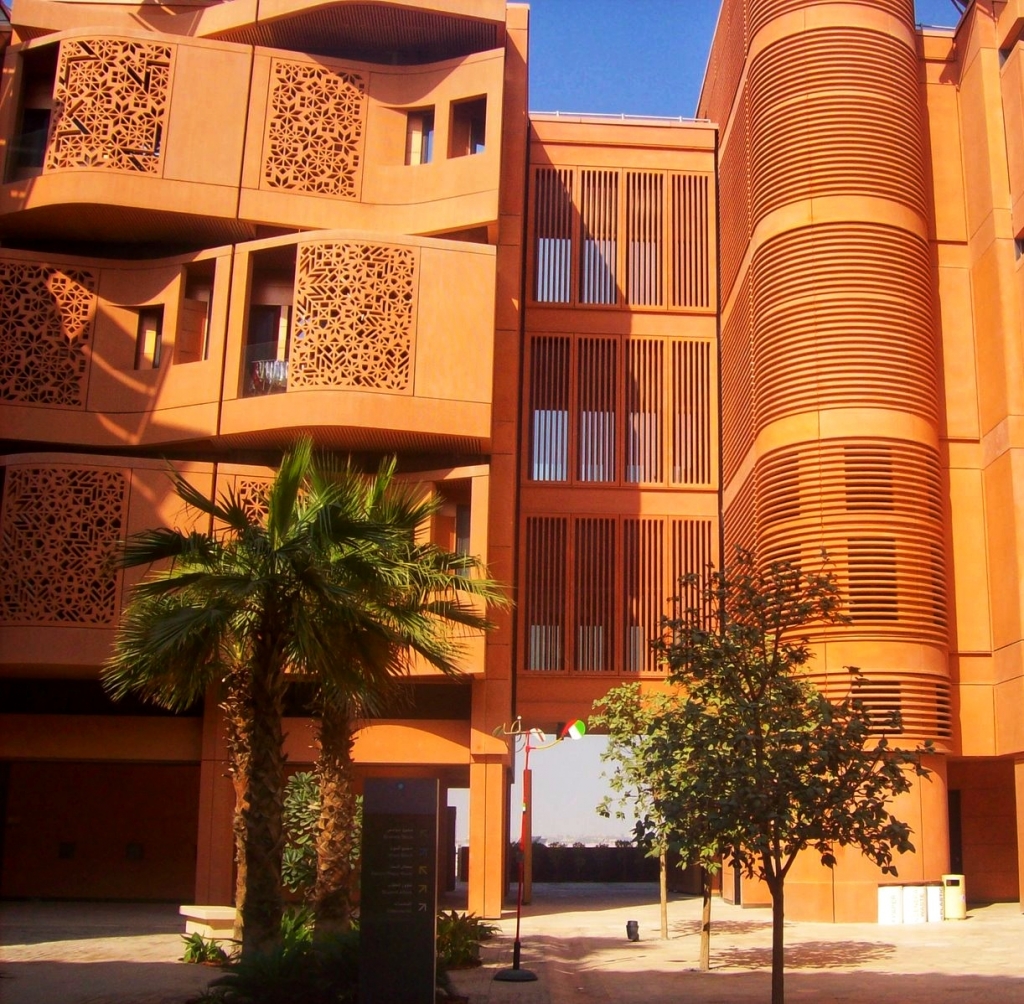 Masdar City
Sure Ferari World, Legoland, and Yas Waterworld sound fun, but if you're an eco-nerd like me, make time for Masdar City. The sustainable city has all the right ingredients for zero-carbon living—solar panels, wind turbines, and automated personal electric vehicles to transport you to the forward-thinking development.
Al Hudayriat Island
At the other end of the 'bridge to nowhere' lies Al Hudayriat Island, a formerly exclusive and deserted island, which just recently opened to the public. Other than beach access, the newly inaugurated island also has a lovely playground and drive-through food truck stalls. Fitness enthusiasts will appreciate the running and biking trails, as well as water sport activities available.
Where to Eat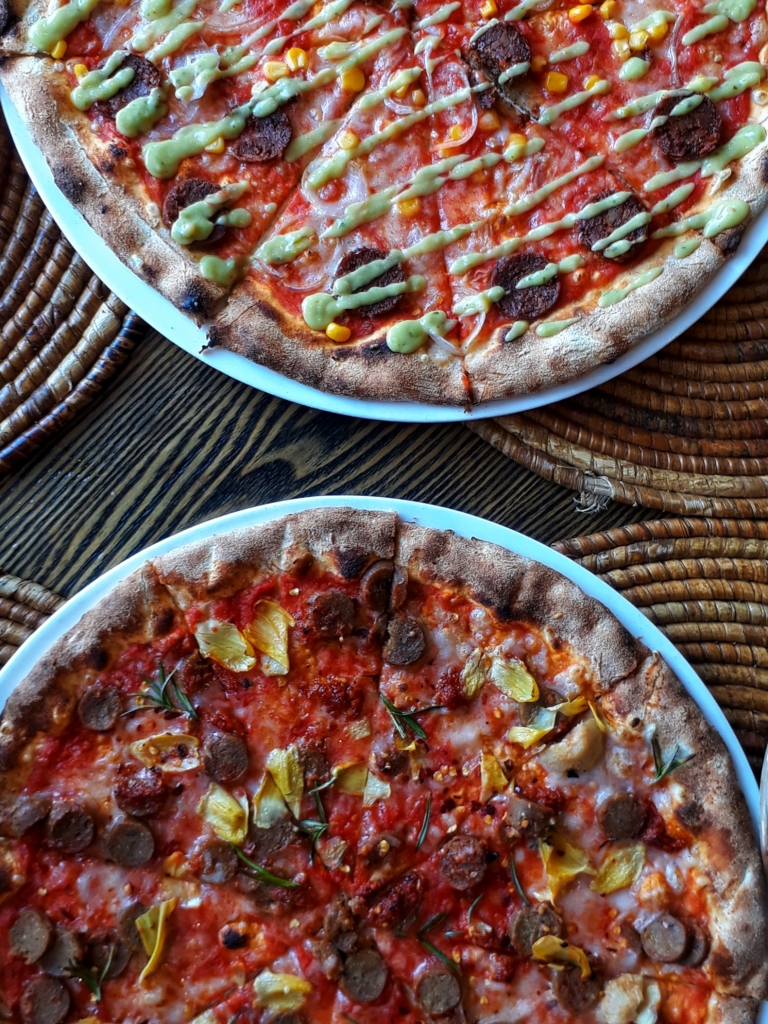 Pizza di Rocco
Since launching a vegan menu late last year, this local pizzeria has seen a steady growth in vegan pizza sales and just recently collaborated with Field Roast to develop its newest additions: Pizza Patron and Pizza La Terra. The former is topped with Mexican Chipotle Sausage, corn, vegan cheese, and avocado sauce, while the latter features Smoked Apple Sage Sausage, artichoke, vegan cheese and fresh rosemary. Both are a delicious departure from your traditional veggie pizza and have become popular with the Abu Dhabi vegan community.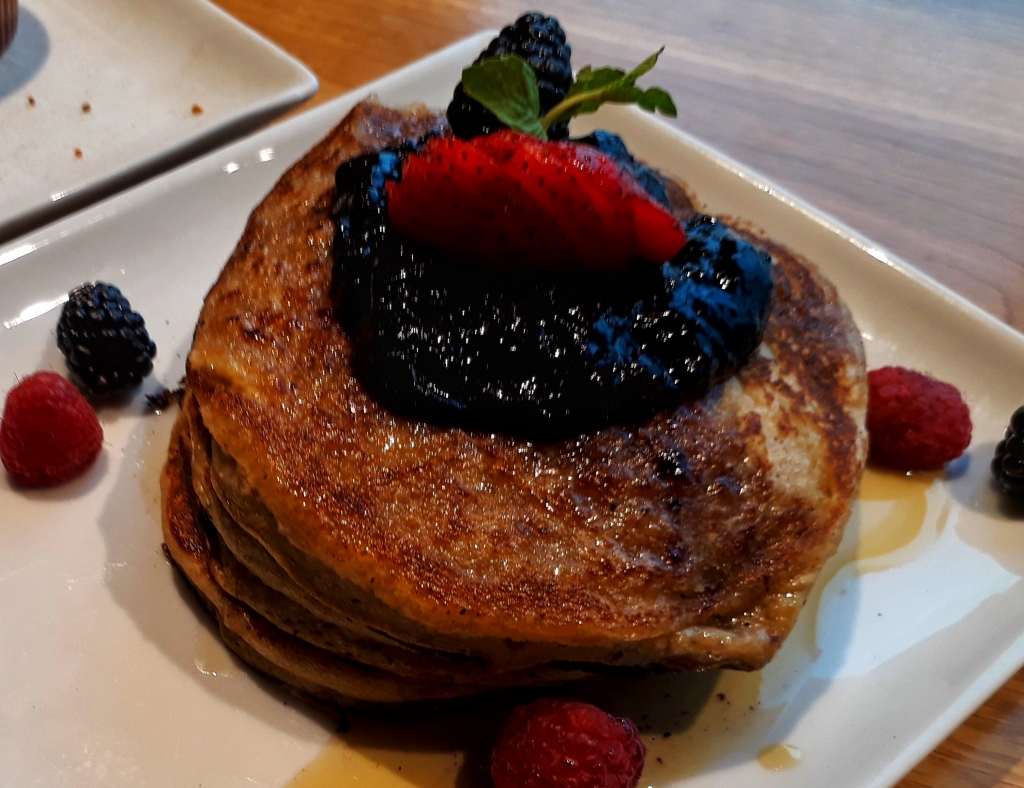 Wheatfields Gourmet Grocer and Cafe
Tucked away behind its supermarket deli counter, Wheatfields is a pleasant surprise for the vegan visitor. Not only can you stock up on snacks and vegan essentials, but you can also enjoy delicious berry-topped gluten-free pancakes, overnight oats, baked goods, freshly prepared salads or whatever tickles the fancy of their dedicated vegan chef. Daily Specials can include Vegan Breakfast Burritos, Mushroom Barbacoa, or Falafel Burgers on a Spirulina Bun.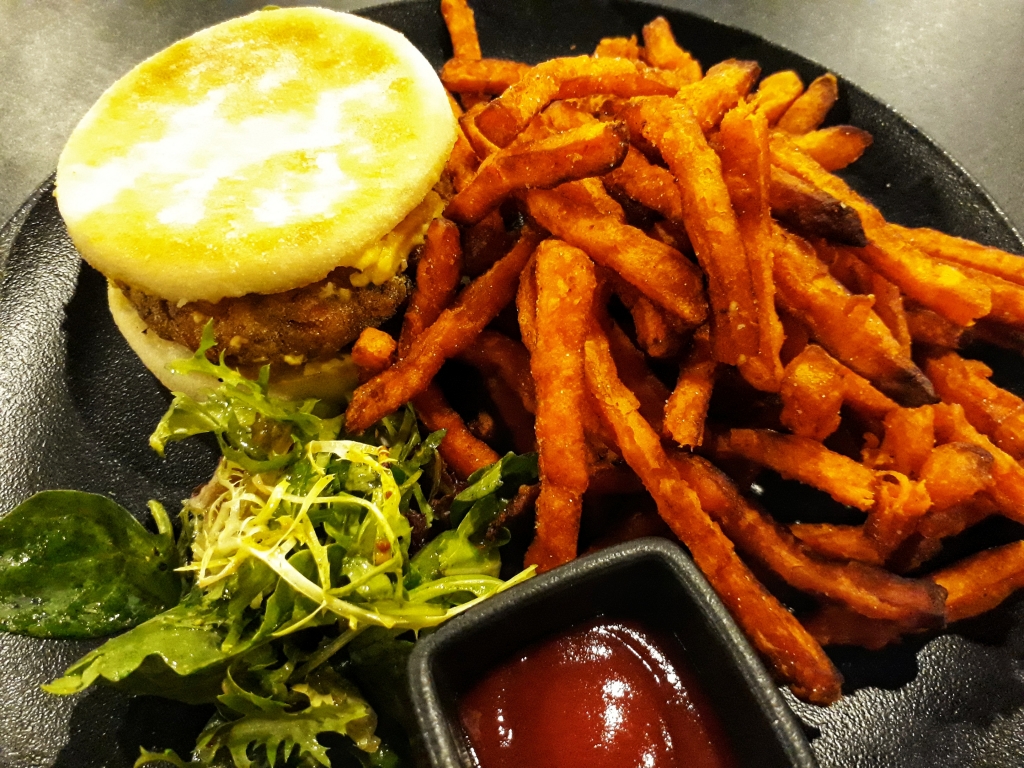 Tawa Bakery
If you're gluten-intolerant, then Tawa has you covered. Though an omnivore restaurant, this bakery is actually a full-service restaurant with a dedicated vegan menu. My favorite options are their Hail the Coconut smoothie, Veggie Burger with Sweet Potato Fries, and Vegan Brownie.