We arrived in Warsaw, Poland in the early evening and had one thing on our mind: vegan food! With only 2 and a half days to explore, we think we did a pretty good job of eating our way around Warsaw.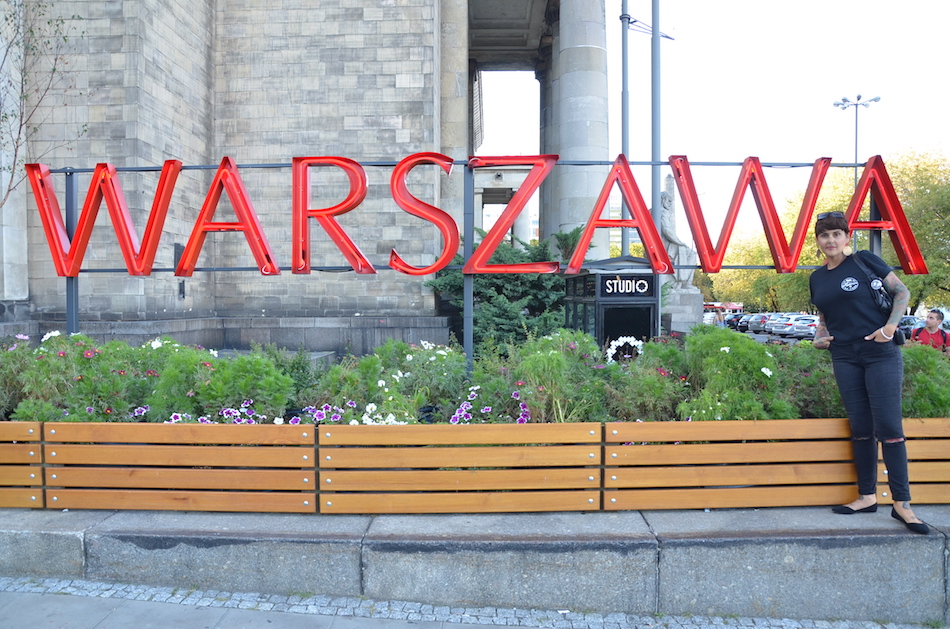 Luckily, most of the vegan restaurants are all clustered in one area of the city.
Here is our guide to some pretty great vegan (and 1) vegan friendly restaurants in Warsaw, Poland.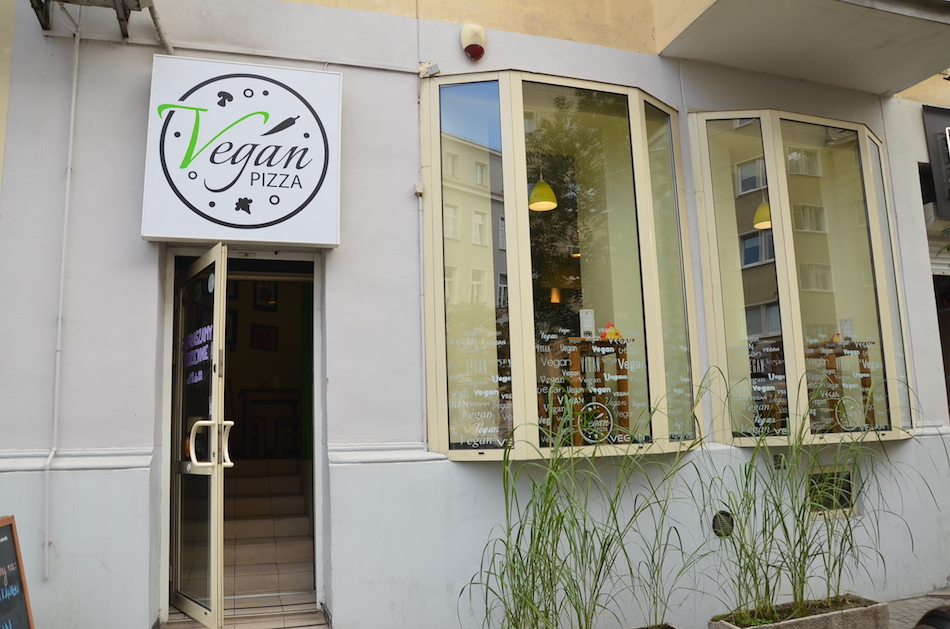 Well the name is pretty self explanatory. A small pizzeria serving up several different vegan pizzas.
The menu is quite extensive with 26 different pies, the staff is friendly and the service is prompt. They also serve single slices, salads, and appetizers. We scarfed down a Madagaskar pizza, made with tomato sauce, cheese, pineapple, sundried tomatoes, and rocket salad, and the 2nd pie-the Wiejska, was topped with garlic sauce, cheese, smoked sausage, onions, and chives.
Both were very delicious. We couldn't decide which was better, although I am quite partial to fresh greens on my pizza. That counts as salad right?
A completely vegan bistro serving up coffee, incredible desserts, a variety of authentic pierogies, savoury crepes, puddings, kombucha, and fritz-cola's.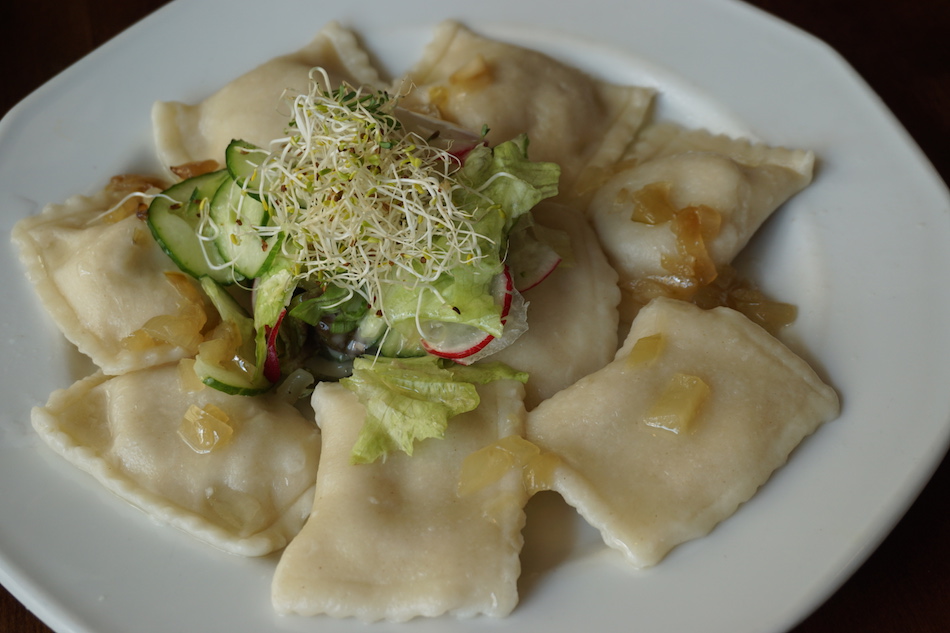 It is quite busy during lunch for good reason. The Russian pierogies were so tasty, and the chocolate raspberry cake was rich, and decadent. One of the best chocolate cakes we've ever had.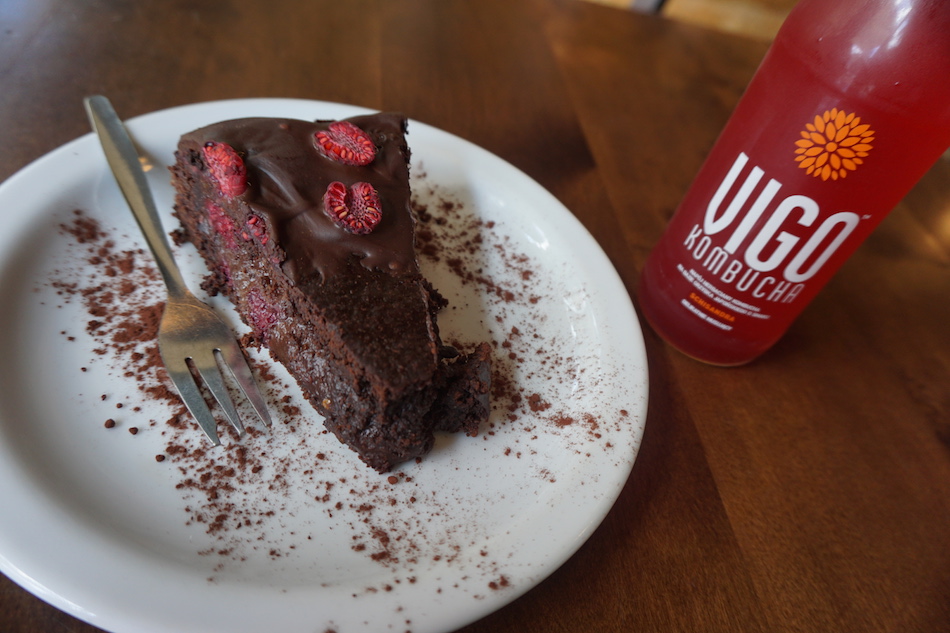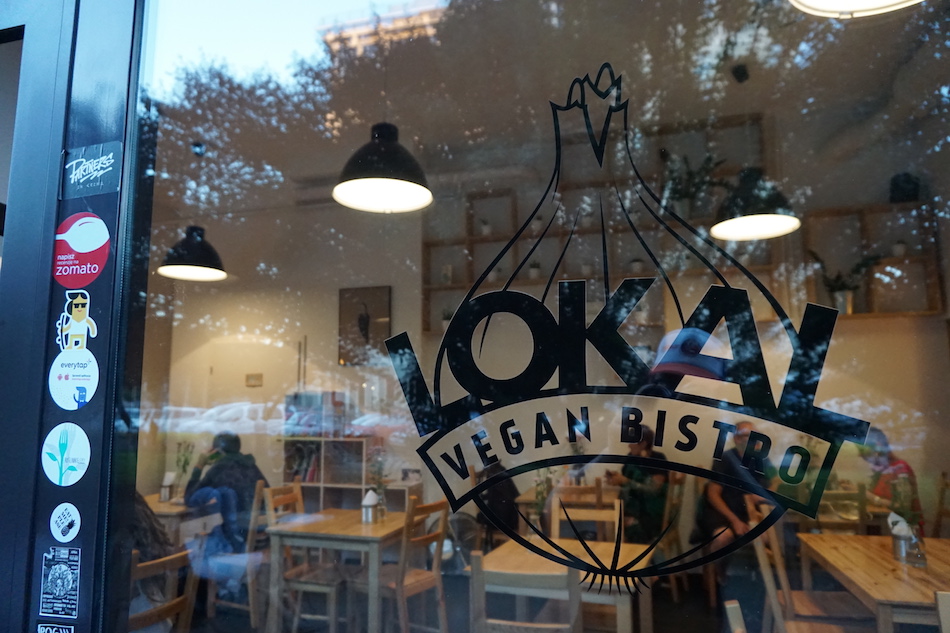 Lokal Vegan Bistro is a vegan restaurant run by a collective of young Polish people. It has a cool hipster vibe, but more importantly, the food is great!
We were lucky to arrive when we did because we ordered the last 2 items, a schnitzel cutlet with potatoes, tomatoes, and cucumbers topped with a cream sauce and fresh dill, and their last burger.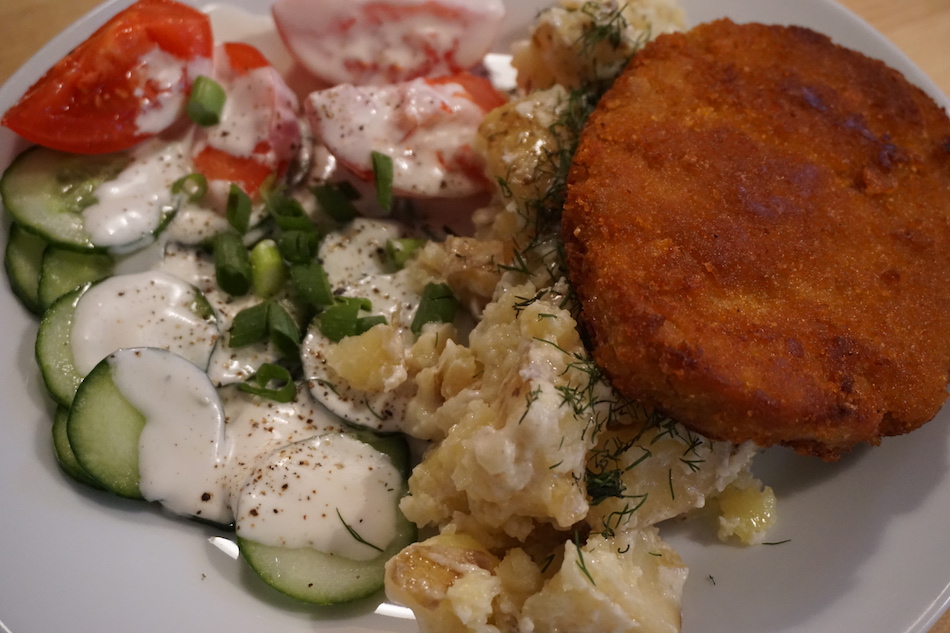 It was great to see them post a sold out sign on every single item on the wall menu. We liked it here, and only wished we could visit a second time. Look at that crispy golden brown schnitzel. What a meal!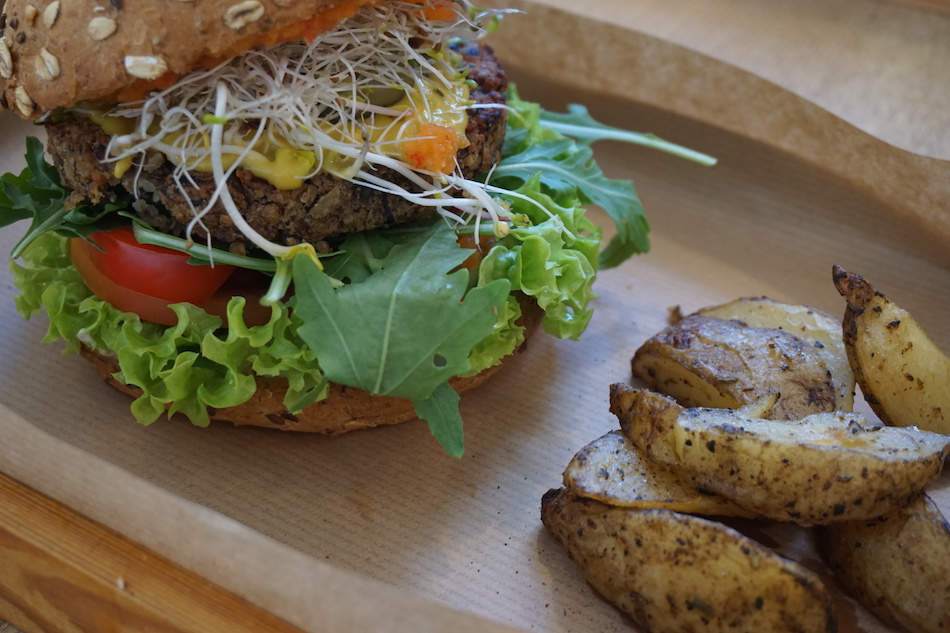 Fit and Green is a casual vegetarian cafe with vegan options. They serve up a variety of burgers, salads, chia seed puddings, coffee, beer, and wine.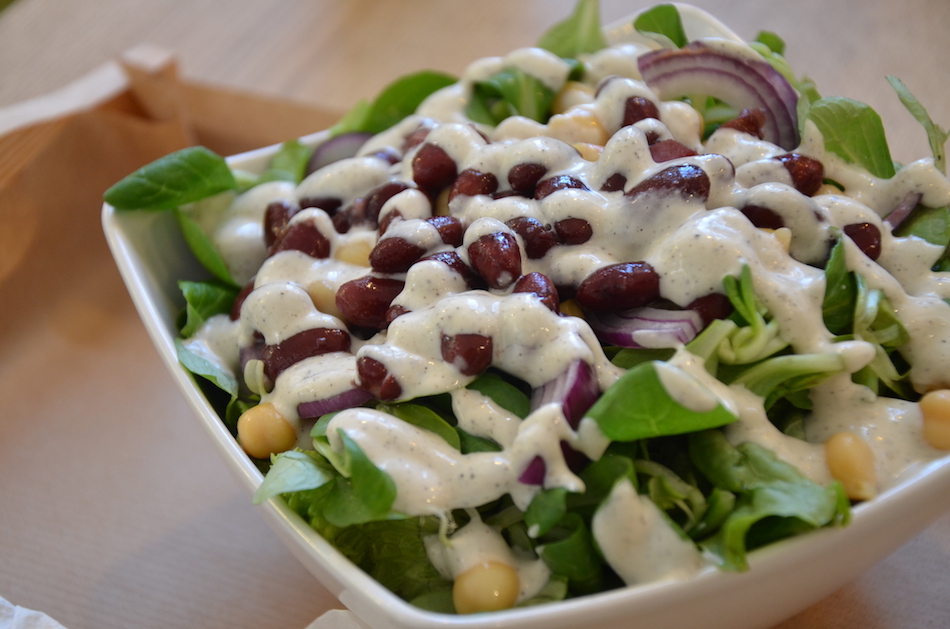 The outside seating is nice, and the atmosphere is quiet and relaxing. We tried the burger, and a potato salad that surprised us. We were expecting a chunky potato salad tossed in vegan mayo.
Instead, we were presented with a green salad topped with red kidney beans, and chickpeas, and the sneaky potatoes were hiding under all of the healthy green stuff. Amazing!
Edamame vegan sushi was a pleasant surprise in Warsaw. Somehow we didn't even try sushi while we were in Japan, but why not 50 pieces of vegan sushi in Poland?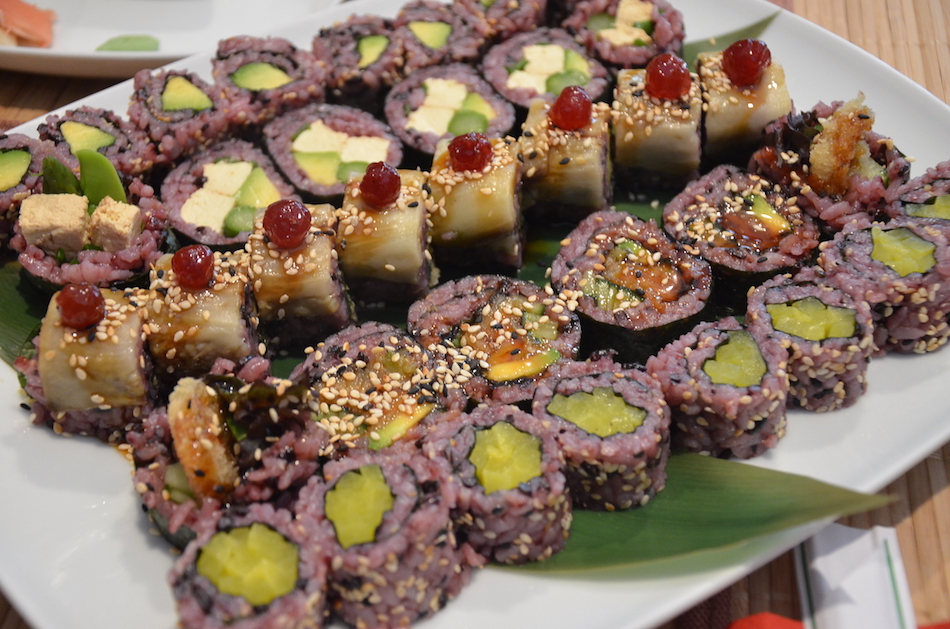 The sushi was fresh, and very tasty. We also enjoyed a plate of vegetable tempura.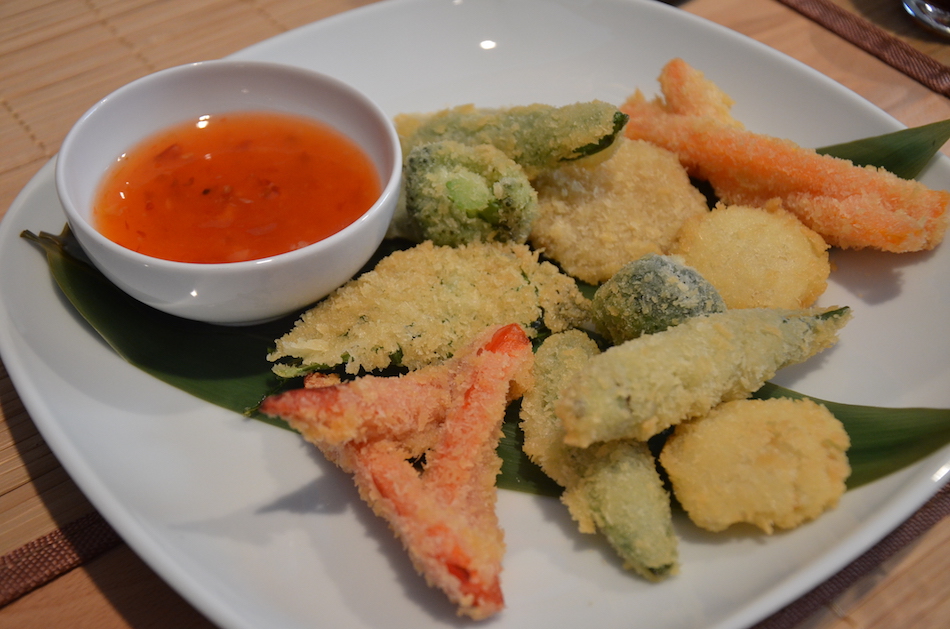 The space is small, and the restaurant is popular so arrive early, or call before your arrival.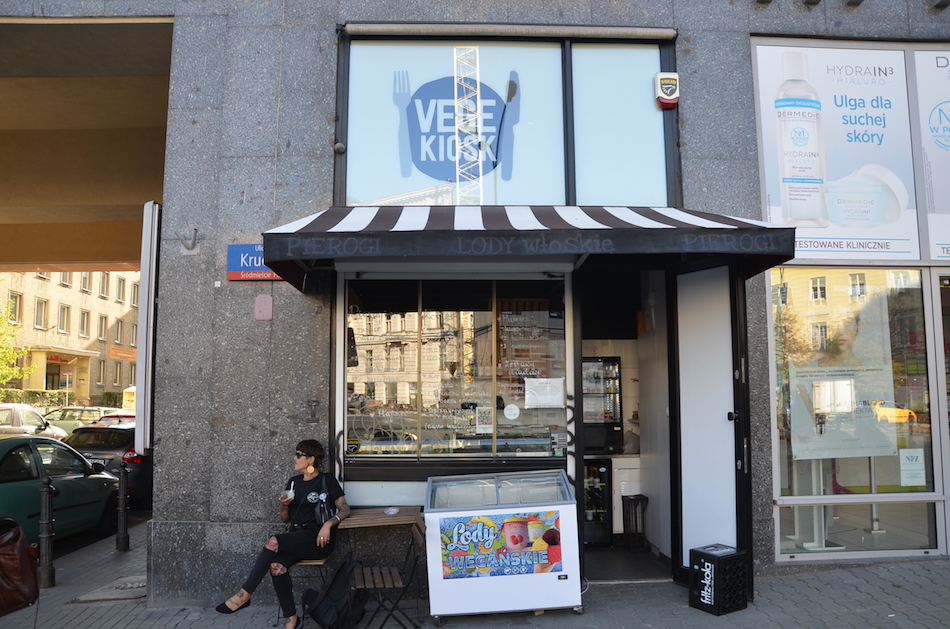 Vege Kiosk is a small little takeout kitchen on a busy street in Warsaw. They serve pierogies, beetroot patties, cabbage rolls, and other Eastern European delights.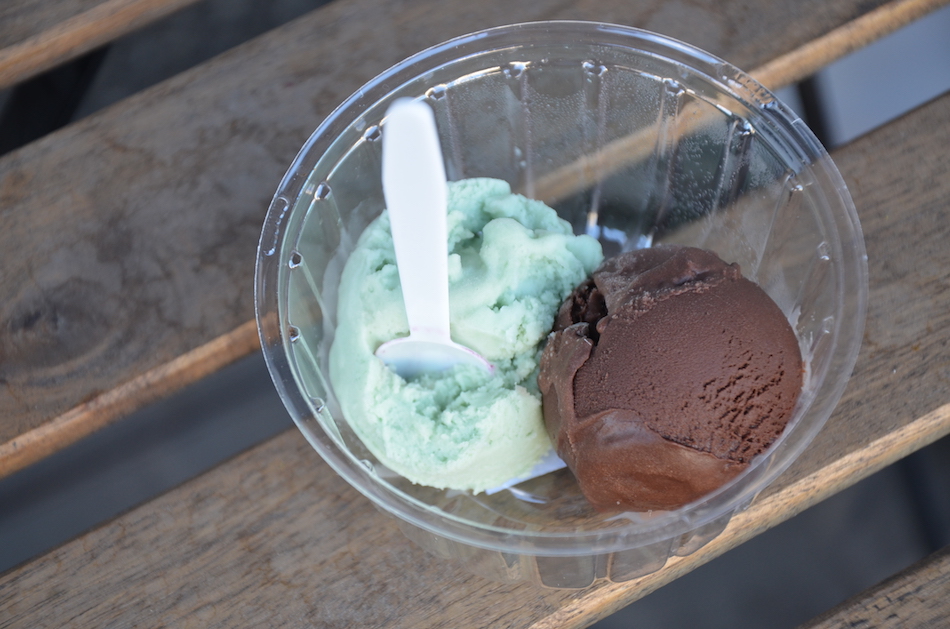 The icecream freezer outside caught our eye, so we tried the mint and chocolate ice-cream. There is no seating inside, but there is a single table outdoors.
They also have a stand on Wednesdays and Saturdays at the Bio Bazar, and Saturdays and Sundays at the breakfast markets (Targ Sniadaniowy).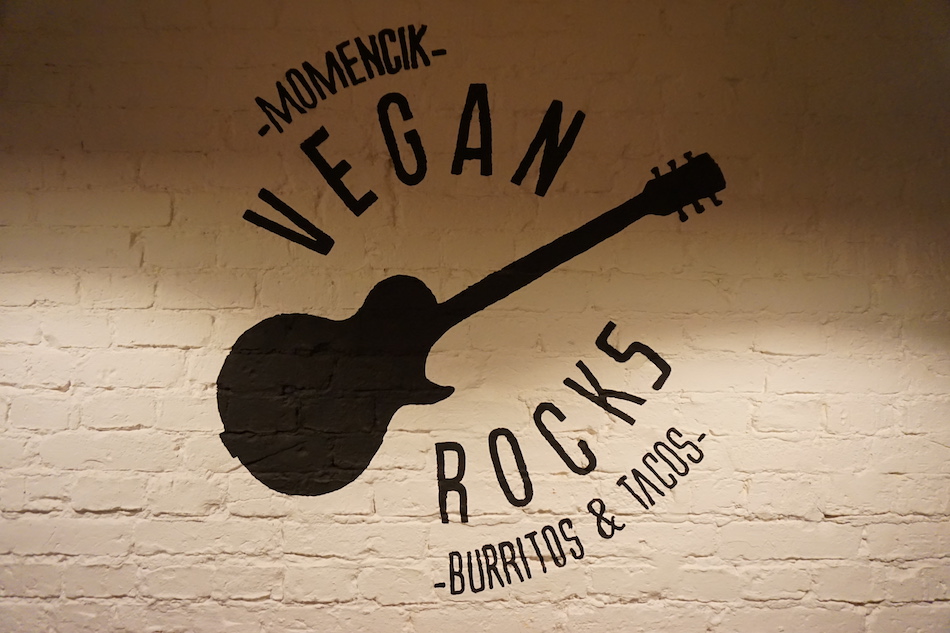 A vegan burrito and taco joint in Poland! Who'd a thunk it?? The burritos are very large and stuffed with goodness. The staff are friendly, and the price is right.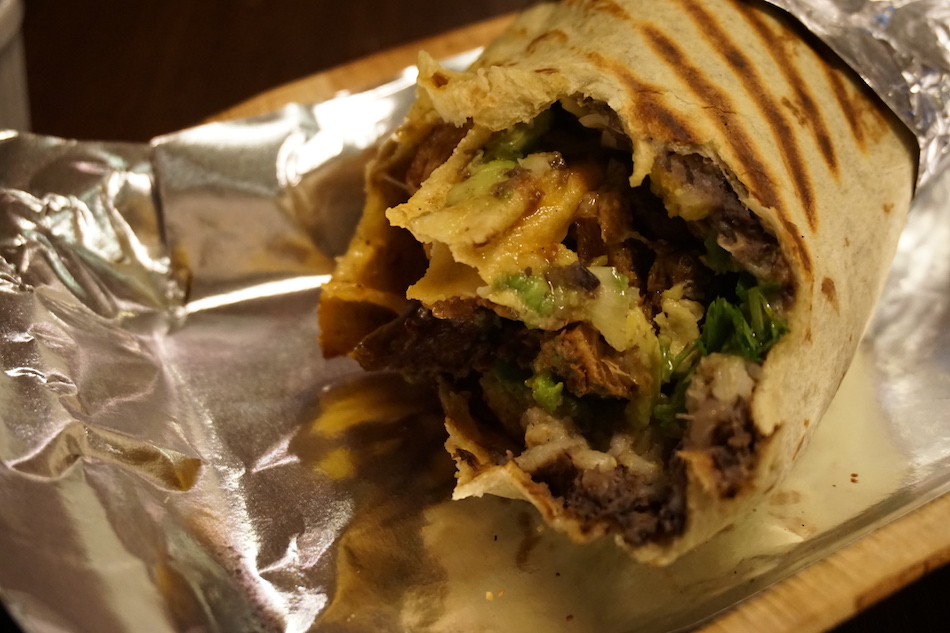 If we had visited Poland back in 2012 when we started our full time travels, we would have come up empty handed in our search for vegan food, but the past few years has really seen a boom of health and animal conscious locals in Warsaw.
There are more restaurants in Warsaw that we didn't have a chance to go to. You definitely won't go hungry while exploring this vegan friendly city.