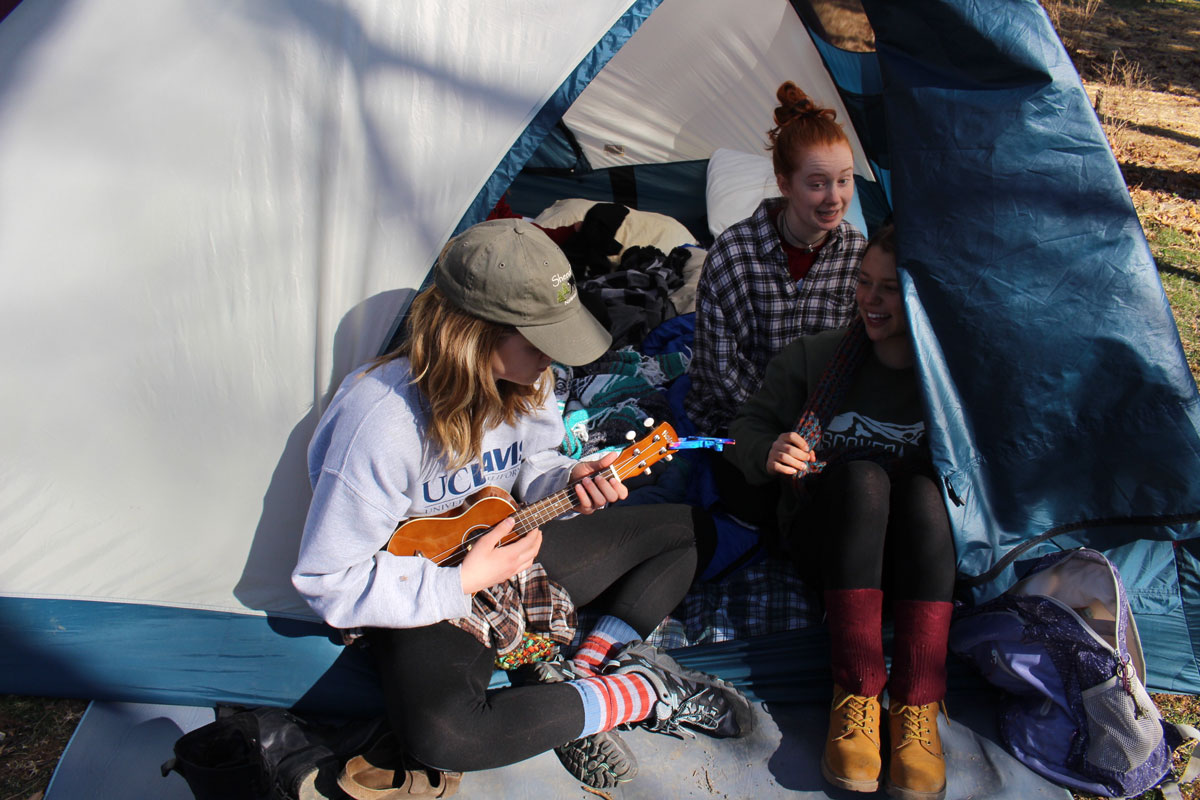 I recently made a youtube video discussing what to bring to eat on a vegan camping trip! You can check it out at the end of this post.
To be even more helpful, I compiled a list of my vegan friendly camping essentials!
Just to note, some of these are for camping in a colder climate. You obviously aren't going to need "hot hands" or "vegan wool socks" if you're camping in the heat of the summer, so just modify the list to your needs!
Clothing:
Fleece Leggings (Target has polyester/cotton fleece for $12-keeps you very warm!)
Hiking Socks (Thirty48 Brand has vegan wool for cold weather, but also regular moisture-wicking hiking socks for warmer weather!)
Athletic Leggings
Jeans
Shorts
T-shirts (long sleeve/short sleeve. Moisture wicking is great for hikes, can also find at Target!)
Sweatshirts
Sweatpants
Tank tops
Flannel (I buy secondhand, just make sure it is made out of cotton or synthetic fiber)
Sports Bras
Sun-shielding hats
Rainwear
Sandals for lounging and the showers (if there are showers)
Swimsuits you don't mind getting dirty (weather depending)
Extra extra underwear!
Hiking shoes/boots
You really need to invest in some good hiking boots. The traction makes all the difference on a hike to keep you from slipping and keep balance with good ankle support. I got my hiking boots from Merrell. They have an entire section on their site for vegan shoes! http://www.merrell.com/US/en/vegan-friendly-shoes-sandals/
For food and cooking needs, it is up to you if you want to bring reusable plates and utensils or you want to bring disposable options. For my camping trip, I bought biodegradable plates and silverware and recycled paper towels.
Kitchen:
Pots/Pans
Cooking utensils
Eating utensils
Cups
Plates/Bowls
Paper towels
Can opener
Scissors
Bottle opener
Matches/Lighter
Oven mit (grabbing a pot off the fire can get very hot)
Trash bags
Foil (if cooking in foil)
Tupperware
Cooler (optional)
Wash rag
For food options, choose based on your capabilities. If you are bringing a cooler or have refrigeration, feel free to add in more fresh fruit and vegetables. For those without refrigeration, choose the non-perishable food items. I have starred (*) the items that need refrigeration.
Food:
Rice
Oatmeal
Canned beans
Cereal
Nut milk
Bananas
Clementines
Grapes*
Popcorn
Bread
Peanut Butter/Almond Butter (individual packets are great for on-the-go)
Jelly/Jam
Crackers
Hummus*
Carrots*
Pre-made soups
Sauce*
Clif Bars
Rice cakes
Marshmallows (Dandies)
Graham Crackers (Nabisco doesn't have honey!)
Chocolate (Dark chocolate or Enjoy Life non-dairy chocolate)
For other etc. items, always look for the cruelty-free symbol or vegan symbol on your product.
Etc:
Toothpaste (Toms, Jasons, Nature's Gate, etc.)
Toothbrush
Deodorant (my favorite is Kiss My Face)
Face wash (I use Lush-Angels on Bare Skin)
Feminine products (Tampons, etc)
Sunscreen
Bug spray (Honest company)
Shampoo
Conditioner
Body wash
Lotion
Towels
Camera
Binoculars
Extra camera batteries
External phone charger
Reusable water bottle (I love camelback water bottles)
Hand wipes
Sunglasses
Hot Hands/Hot Toes
Aloe Vera
Hair ties
First Aid kit
Eno/Hammock
Extra blankets
Hope this helps you get started making your camping list!
Here is the video about vegan camping food I made: https://www.youtube.com/watch?v=3rMUo_2cMGU
Comment below if you have any suggestions 🙂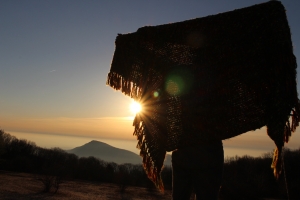 photos of me by Jaimee Stockzo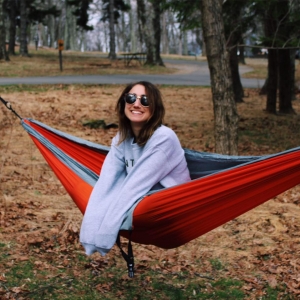 Additional Vegan Travel Tips:
Vegan Travel Tips Videos:
Giselle & Cody's 6 Month Vegan Adventure Around the Worl...

Shae & Marissa's 6 Month Vegan Adventure Around the Worl...

Kristin's 6 Month Solo Vegan Adventure Around the World! Aft...

Carry-On Only: Packing for a 6 Month Trip Kristin (@vegannom...

Accommodation Travel Tips Around the World Vegan Traveler El...

Vegan Packing Tips Ellie (@ukulellie) goes over some of her ...
VeganTravel.com is a place where vegans from around the world can share their passion for travel and adventure, help promote and grow interest in going vegan, shed light on the issues animals are facing around the globe, and help build a more sustainable and compassionate world. By sharing our collective experiences, we believe we can show the world how easy it is not only to travel as a vegan, but also spread a message of compassion with those we meet along the way.