New Zealand is known for its incredibly green landscapes and beautiful outdoor sceneries, but I had no idea I was going to run into so many amazing vegan restaurants. From vegan ice cream shops to popular brunch cafés with amazing vegan options, Auckland really did impress us. Shae and I arrived in Auckland after exploring the popular vegan mecca Melbourne, Australia, and we were not disappointed to find Auckland was any less vegan friendly. Other than discovering some of the best vegan places in Auckland, we also explored some of the local things to do like a hike one tree hill or take a trip to the "batch" and watch the sunrise before anyone else in the world. Here are some of our favorite spots to eat and fun things to do in Auckland!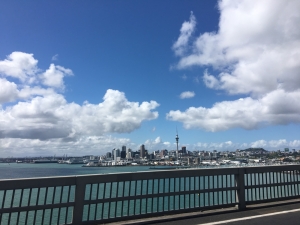 This raw vegan bakery and café has three locations in Auckland! We visited the Ponsonby location for some delicious raw lunch options and desserts. Everything tasted so fresh! I'm always impressed when I go to a raw vegan spot and the food isn't heavy and super fatty, but light yet still filling and satisfying! That's exactly how the Unbakery made me feel. The Unbakery is owned by Little Bird Organics, what started as just a small business of grawnolas and macarons with hopes of opening cafes one day. And with their success of Little Bird Organics was born the Unbakeries!
"The Unbakery cafes offer something unique – seriously healthy, nutritious plant based food that caters for most allergy sufferers and which tastes amazing."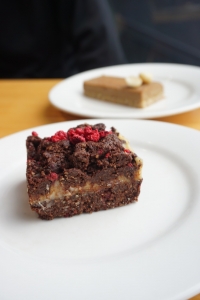 Another raw vegan spot! The Raw Kitchen is a small cafe in downtown Auckland serving a range of raw vegan foods like acai bowls and cakes. I'm always keen for some acai goodness so I of course went straight for the money here! We also tried some milkshakes; everything was so satisfying and sweet without feeling like it was chock full of refined sugar! A healthy and delicious place to grab a raw vegan treat after a yoga session next door.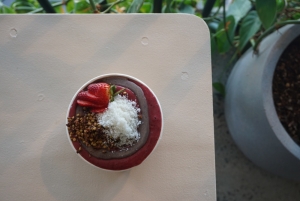 Giapo is an ice cream parlor in downtown Auckland serving vegan options! We were SPOILED at Giapo, trying every flavor and every cone that was vegan. And you heard it here folks–Shae and I both agreed that their ice cream and gelato was better than anything we tried in Italy! Ahh!! It was that good! Thinking about their ice creams seriously makes me sad knowing I'm not there to go get more. It was not only delicious but artistic! Their ice creams were super photogenic, being dipped and rolled in all sorts of toppings. If you're in Auckland, this place is a must!
"I focused my kitchen work on mashing up ideas from all the humanities including technology, art and science."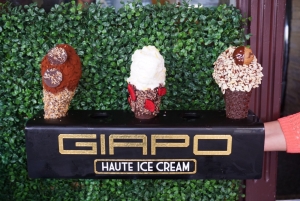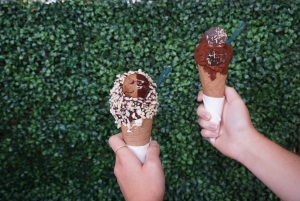 Lord of the Fries has made its popular debut around the world. We saw it in Melbourne at World Vegan Day and then the week we arrived in Auckland, it had it's grand opening downtown by the ferry port! Nestled in a cute little corner of food trucks, Lord of the Fries showed it's popularity with a long line for plant based burgers! I am not a fan of fast food but I am 100% on board for a place of convenience for vegans and vegetarians.
Wise Cicada is an organic wholefoods superstore and vegan cafe. You walk in and it's like you're in health-food heaven, then you keep walking and find yourself in vegan heaven! You can find a huge variety of vegan options and alternative products in their market, and you can enjoy fully vegan meals in their cafe. They support and promote a healthy, organic, vegan lifestyle and I love that! This is a really cool place you have to check out, and if you live in the area I would strongly consider supporting a market like this for your daily grocery shopping needs.
"Wise Cicada is a community business providing a destination for conscious spending with informed choice – under one eco-friendly roof. Wise Cicada is a gem in the middle of Newmarket, a place to feel at home, browse, eat the fresh healthy food in the cafe, do your Organic grocery shopping and connect with other like minds."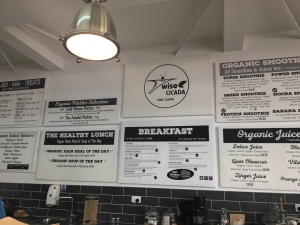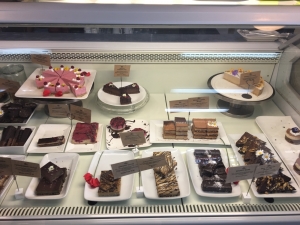 It was very cool to see a hotel chain making a positive change to their menus to include amazing plant-based meals and options to cater to the rising popular dietary choice. We got to enjoy a beautiful 3 course lunch in their hotel and learn about the passion they put into these meals. This was definitely the nicest restaurant we ate at in Auckland and it was one of our favorites. For their hotel guests and visitors they have breakfast, lunch, and dinner and as part of their breakfast they have a raw breakfast bar! Go show your support to Heritage Hotel for choosing to launch new plant-based menus and try their restaurant, Hectors.
"We have recently introduced an initiative to promote healthy dining for our customers and sustainable practices for the planet. The majority of produce is sourced within a 50 kilometre radius, reducing our carbon footprint and supporting local farmers and suppliers."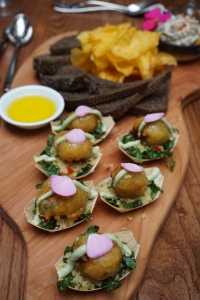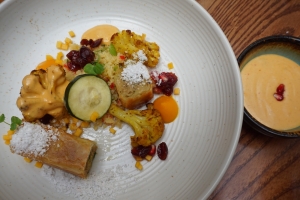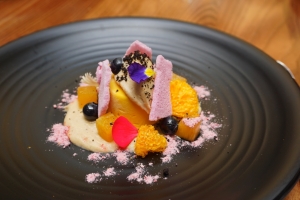 The first and ONLY fully vegan bakery in Auckland (and I think in all of New Zealand)! It wasn't always vegan, but on World Vegan Day it went totally vegan! And it's right across the street from the Vegan Shop! We stopped in on our way to the airport and grabbed some delicious donuts and croissants. Filled our bellies with sweet sweet vegan happiness!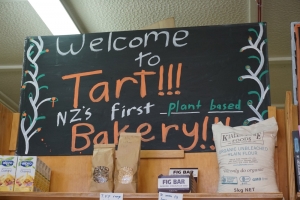 Ahhhhh–other than all this DELICIOUS food, we also got a chance to hike up One Tree Hill, go stay in Wangamata on the beach, and explore the Cathedral Cove! You can see some of that in our video here!