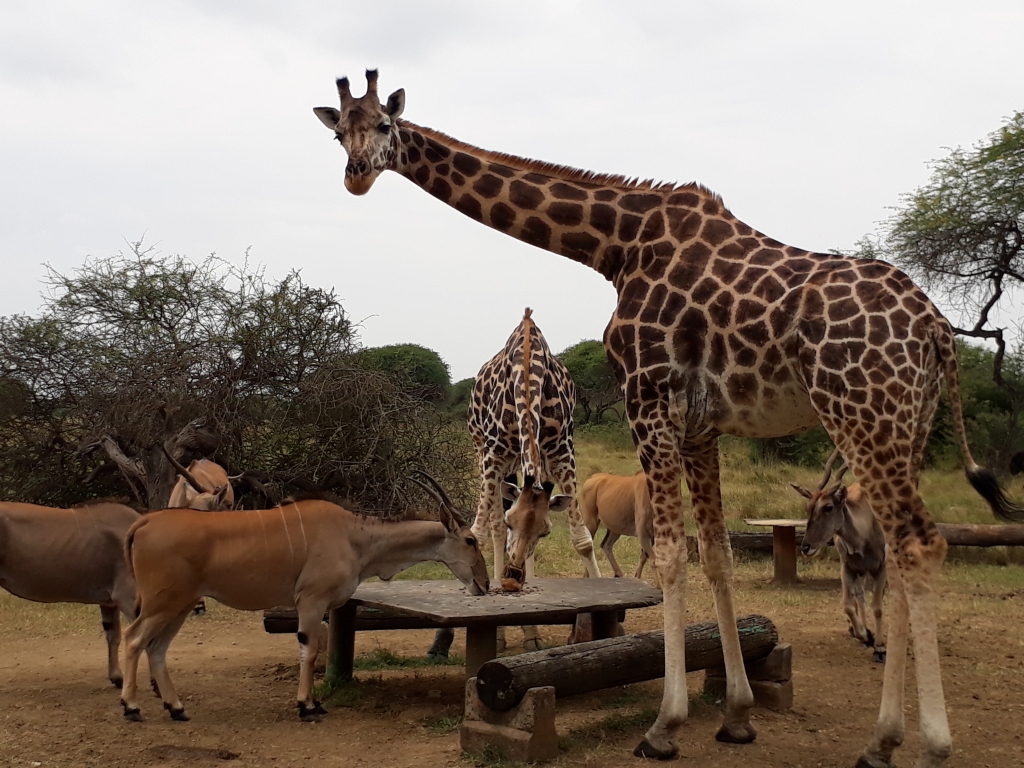 Following our two-night stay in Nairobi, it was time to head eastward to Mombasa in order to reunite with dear friends we met in our Middle Eastern travels eight years prior. To reach the coastal port, the Madaraka Express runs two daily train rides between Nairobi and Mombasa, but all seats are usually booked days in advance. Alternatively, there are several budget airlines that fly domestically like JamboJet, Safarilink, and Fly 540.  A popular Kenyan blogger highly recommended the use of Taxify which was an efficient alternative to hailing taxis and negotiating fares. I purchased a Safaricom SIM card at the airport and opened a free M-Pesa account with them which allowed me to pay for services and goods via phone.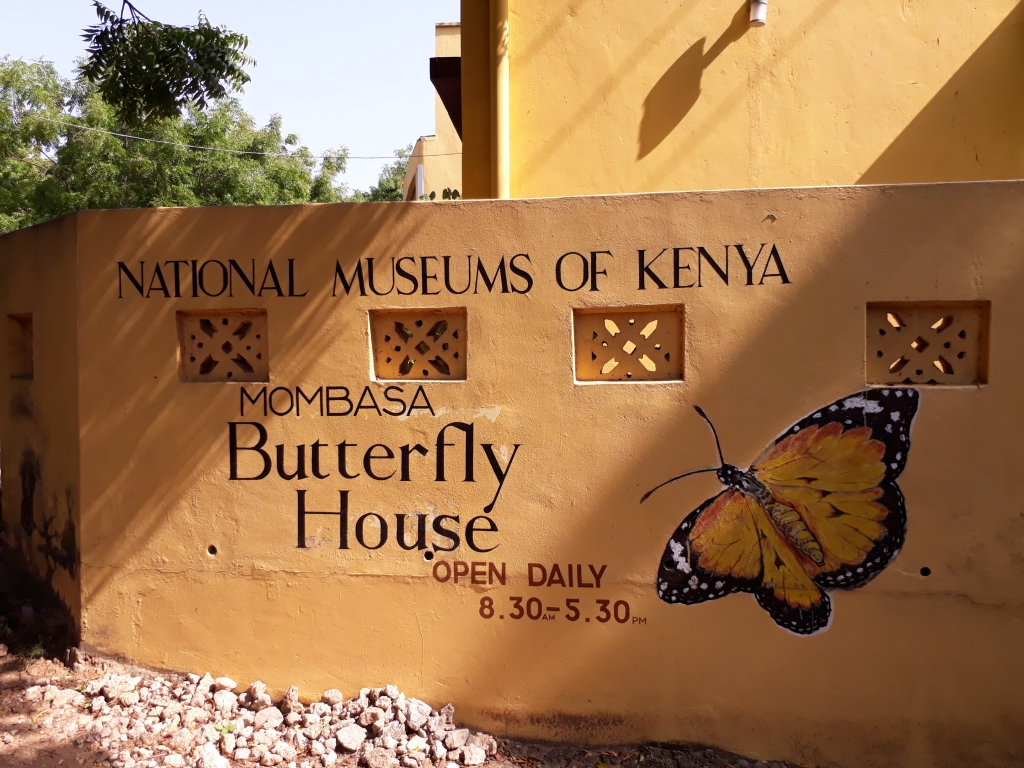 Sights in Mombasa
Our reunion was swift and sweet, as time was short. We quickly hit the road via tuk-tuk carts and matatu minibuses to reach Fort Jesus, the famous landmark that was captured and recaptured multiple times since its construction in the late 1500s. Adjacent to the popular tourist attraction was the Mombasa Butterfly House. Our tour guide explained how the purchase of butterfly cocoons has given rural farmers viable economic alternatives to illegally selling coal. Aside from discovering the varied butterfly species native to Kenya, we learned about conservation efforts around the country. For lunch, we tucked into the highly rated Island Dishes restaurant but found their vegan options to be lacking.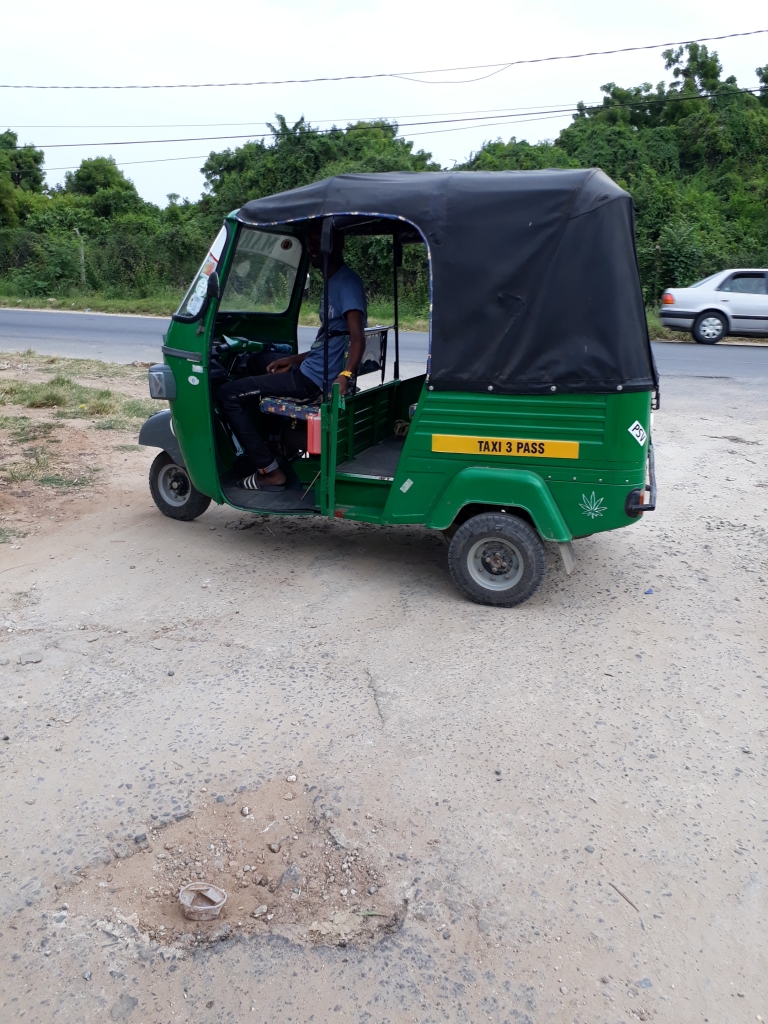 On the very next morning, we set out to Nguuni Nature Sanctuary. A driver took us into the interior of the sanctuary where we stood in the casual company of majestic Rothschild giraffes, elands, and an ostrich. As the only visitors that morning, we sat for hours in their presence, watching their stride, and joining them for lunch. Later that day, we passed through the Masai market to pick up a few gifts and prepare for the last leg of our journey—Lamu.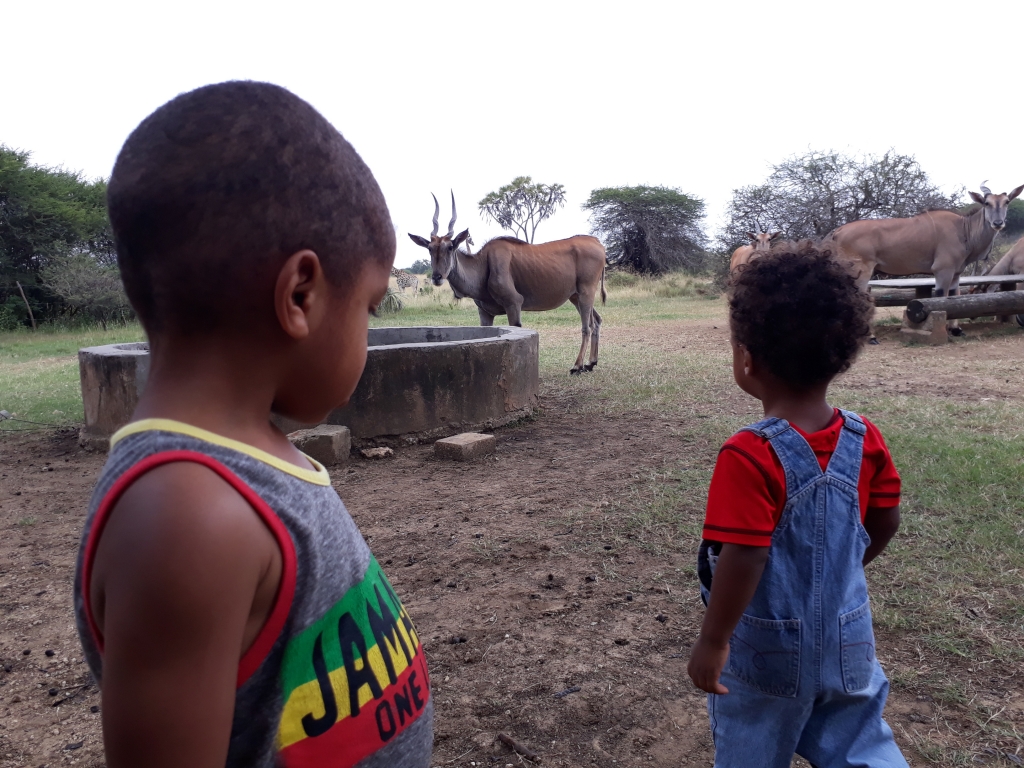 Sights in Lamu
As the oldest continually-inhabited Swahili settlement, the UNESCO Heritage Site of Lamu Town still functions in spite of its narrow, car-less roads and limited resources. By necessity, the archipelago primarily uses local coral, palm trees, mangrove reeds, driftwood, and sand for construction and furniture. The maritime history of trade and exchange is evident in architectural styles and cultural influences. Our tour guide, Yahya, easily pointed out the Gujurati and Omani carved doors, relics of Chinese porcelain, and families of Yemeni heritage.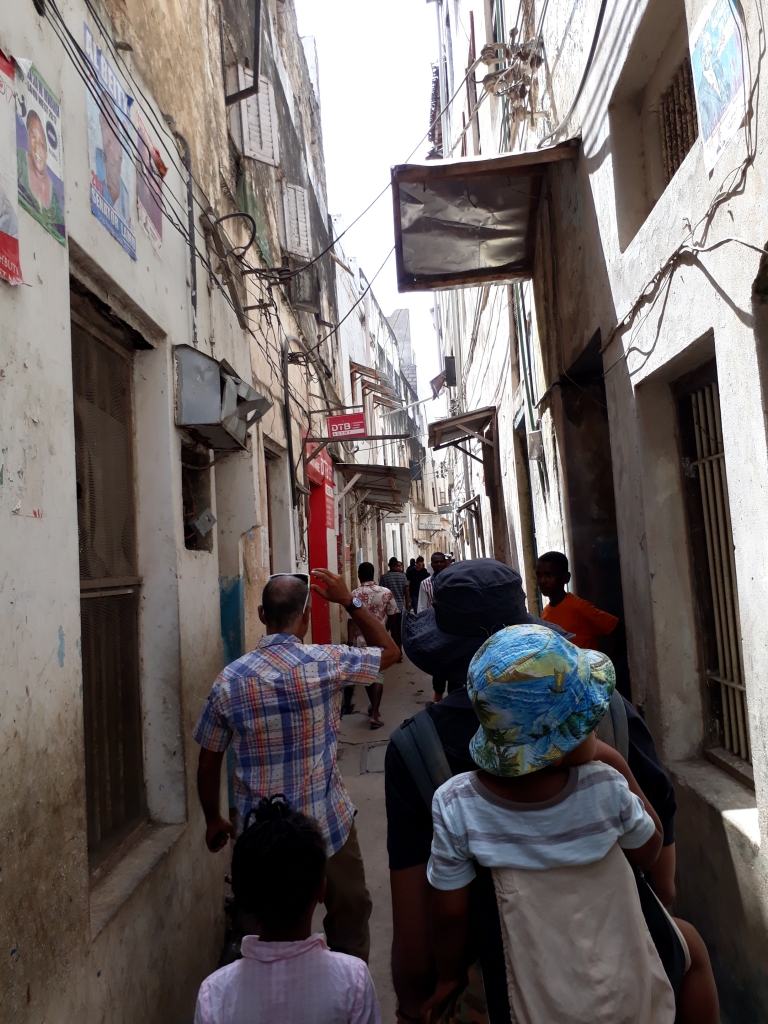 During our tour, we visited Lamu Town Square, an art gallery, Riyadha Mosque, and the Donkey Sanctuary. On our own, we visited the Lamu Museum and Fort and stopped by Natural Lamu, a handmade soap company that uses native plants like moringa and coconut, shea nuts, and avocado oils for their plant-based products. Natural Lamu's line of products and other locally-made handcrafts are sold in Shela at the Afrikan Corner Lamu where an enthusiastic artist from Nairobi has woven her way into the cultural and philanthropy scene on the island.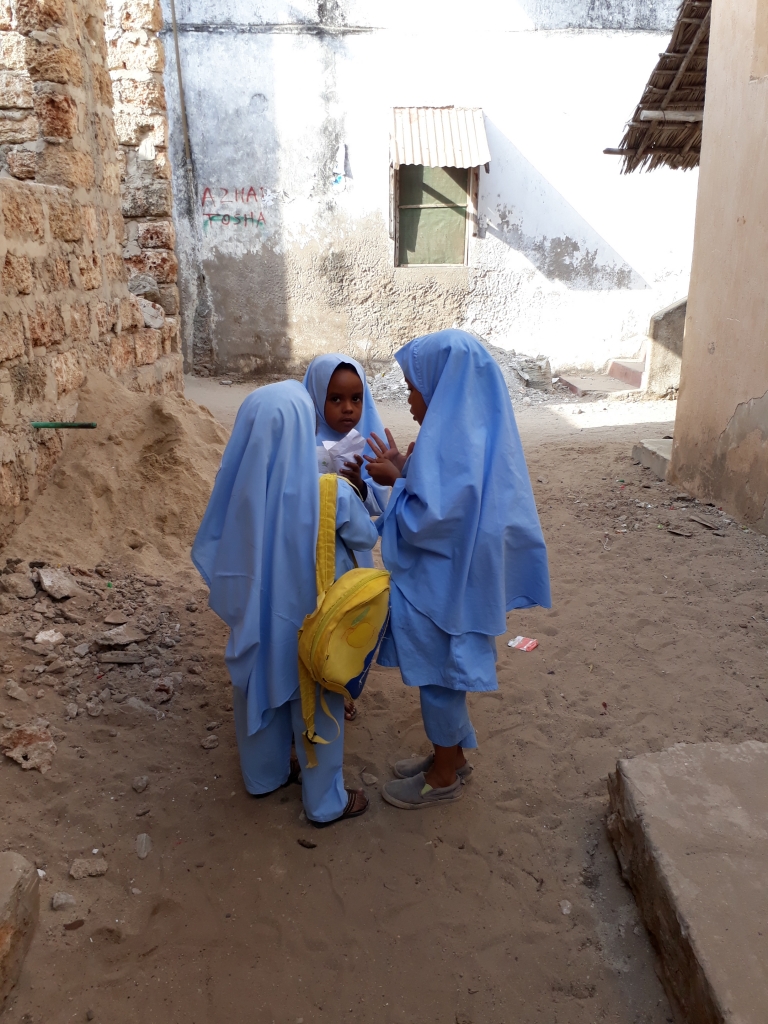 Vegan-Friendly Accommodations in Lamu
Though Kenya's Eastern coast is well known for seafood, there are a great variety of vegan dishes like maharage beans, sukuma wiki greens, ugali cassava paste, and chappati bread. At The Moon Houses in Shela, our in-villa chef developed a menu according to our preference, so vegan dining options were easy to come by. The stunning villas include the former home of original property owner Dr. Anne Spoerry, known locally as Mama Daktari. What was once known as the Flying Doctors in her day has now become the Safari Doctors, a long-standing partner of The Moon Houses in delivering medical aid to underserved and inaccessible regions in Kenya.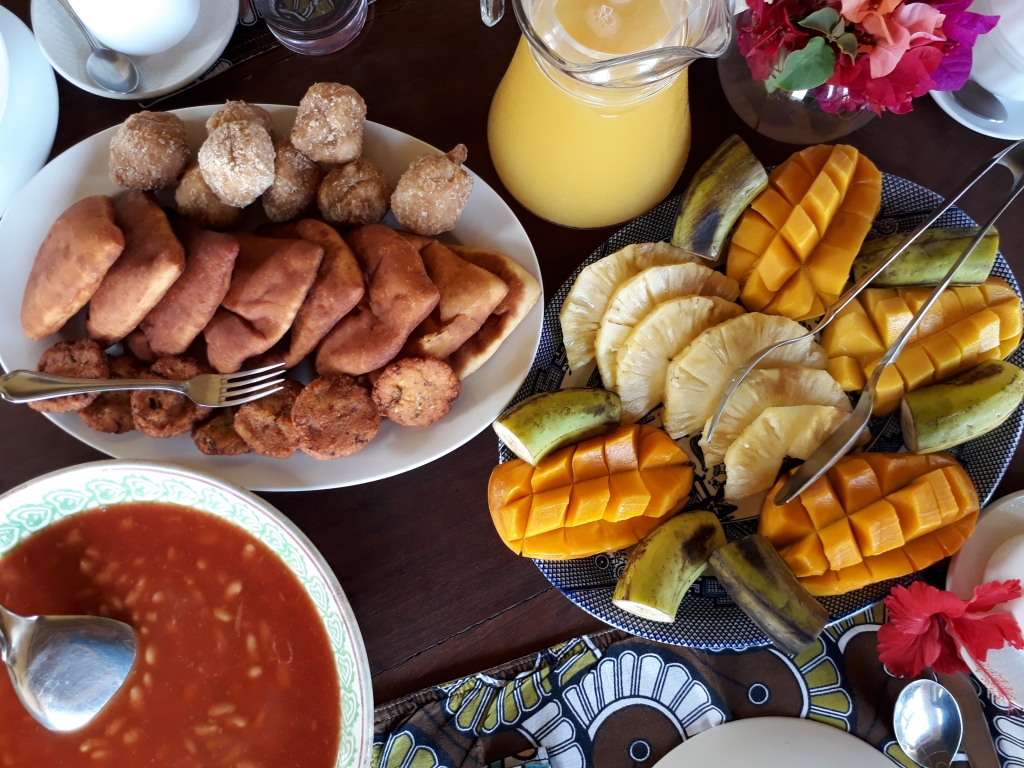 For a more laid-back accommodation, Diamond Beach Village is an eco-lodge on Manda Island that runs on solar power and rainwater. Every Friday night, they host a yoga, pizza, and movie night that attracts both locals and expats. Their veggie pizza can be made cheese-less and their regular menu can be easily adapted for vegan diners. For breakfast, I enjoyed homemade granola with coconut milk and oat porridge with fresh fruit and herbal tea.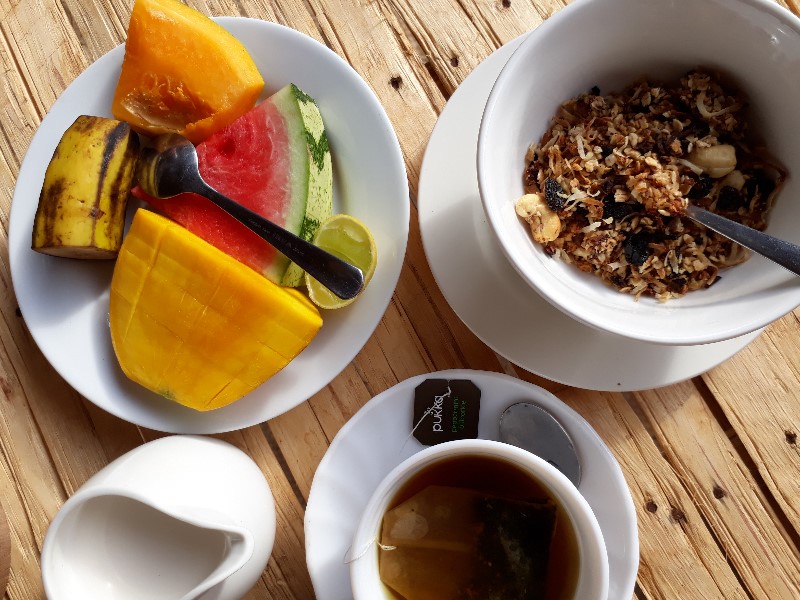 Yet another Lamu destination that regularly entertains vegan guests is Fatuma's Tower Guest House. We enjoyed a delectable dinner under stars and stringed lights in the central courtyard.  The chef prepared grilled veggie kabobs, coconut curry with rice, chappati bread and an amazing mango crumble for dessert. The historic property was purchased and renovated by a yoga enthusiast and vegetarian named Gillies Turle. His love for yoga has made its practice not only commonplace at Fatuma's Tower but in Lamu itself, as the archipelago prepares for their fifth annual Lamu Yoga Festival on March 14-18.