This past weekend I took the train to Philadelphia, PA to visit my friend Jaimee. Since I'm about to head off around the world for 6 months starting in July, I decided to take a trip to go see her and spend time in my favorite east coast city.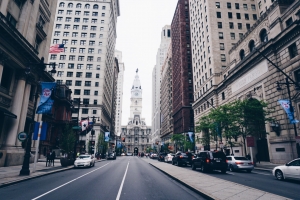 First stop was, of course, Hip City Veg for lunch. This is one of my favorite 100% vegan places in Philly. It's like vegan fast food but BETTER! I got the Ziggy burger and chocolate milkshake. Not only was it delicious, but it kept me full for practically the rest of the day! Last time I got the "Chik'N Ranch Wrap" which Jaimee got this time. Both favorites (goal is to try everything on the menu…some day).  If you're ever in the area, this needs to be on your list of things to do.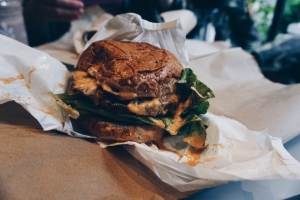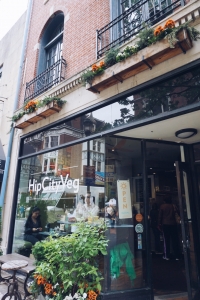 We spent the day walking miles around the city, exploring the less well-known areas and popping in and out of thrift stores. When the rain hit we danced around in Rittenhouse Square park, got free ponchos from strangers, and sought shelter in Lush to stock up on our natural beauty products. Perfect day with my best friend in my opinion.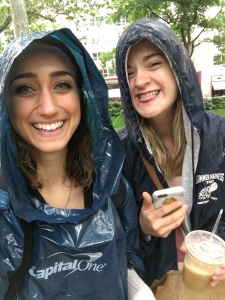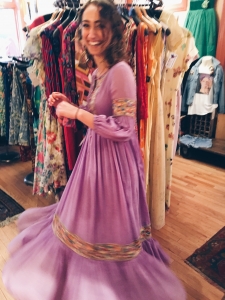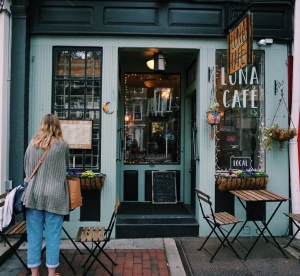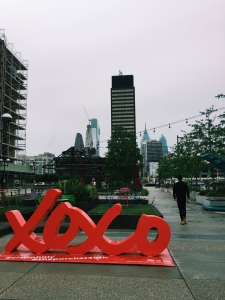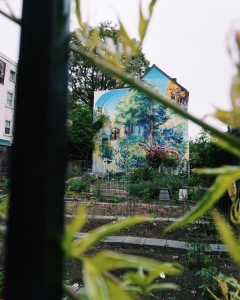 We finished the day before heading back to Jaimee's house at this little cafe called P.S. & Co. It's 100% vegan and has a lot of delicious desserts for sale alongside coffee, tea, juices, and smoothies. I really like this place because the decor is very "plant-based" (hahaha didn't mean to make a pun) and cozy. I could see myself spending a day here editing my youtube videos and sipping on some tea. I got a beet/orange/ginger juice and it was SO tart and, as Jaimee put it, tasted like "health in a drink". It wasn't bad, but a little too tart for my liking. I've been there before and got a banana peanut butter chocolate cake…you can see me try it at the end of this vlog here.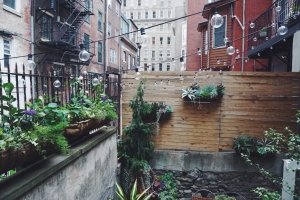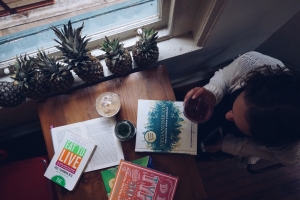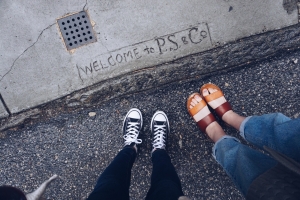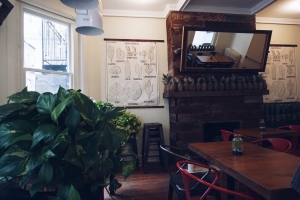 After P.S. & Co. we took the train back to Jaimee's house and enjoyed the rest of the evening in with veggie sushi and catching up on youtube videos.
The next morning we went to Sprig & Vine for an early Sunday brunch. The menu is 100% vegan which is always exciting since finding a completely vegan brunch is not the easiest thing to come across. We couldn't decide on what to get…so we got 3 things…each… Hahaha but hey–talk about leftovers! I also had my first vegan biscuits and gravy, which used to be a favorite of mine. It was better than I remember the original to be!
Brunch is always one of those occasions I love for not one particular reason. It's not too early, but still acceptable to have breakfast food. You can get savory or sweet. There's laughs and catching up on stories. And it's a socially acceptable excuse to drink before noon (mimosas anyone?!). There's something special about brunch.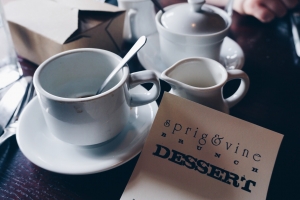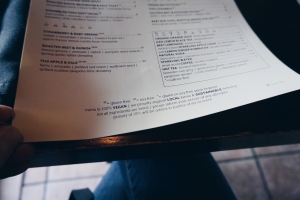 We then went and explored some nearby towns and discovered a plant nursery. The smells were incredible–I wish I could virtually share with you how fresh the air was.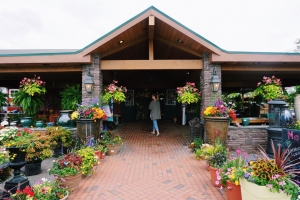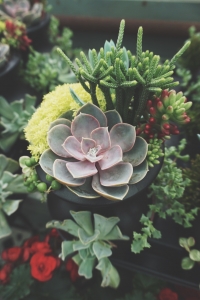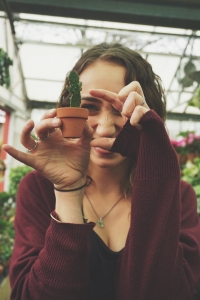 It's pretty incredible the areas you might find when you go off the beaten path and choose your daily activities spontaneously. We had no plans after brunch and somehow ended up at the nursery and exploring the little town of New Hope, PA. AND we landed there right at the beginning of pride week! How cool?! Local merchants had their pride flags out to show their support and we loved the amount of pride New Hope had. After New Hope it was time to part ways with Jaimee. I had an amazing time in Philly catching up with Jaimee and exploring the vegan restaurants.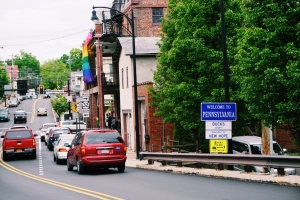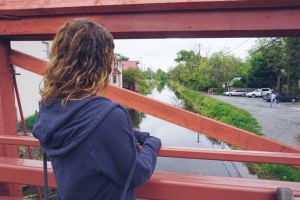 I spent the night in Conshohocken with my Mom who had traveled up to PA for a work event. In the morning I had all eyes set on finding an Acai bowl to give me the antioxidants I needed to reboot my body after all the junk food I had in the city. Vegan specialty foods that imitate non-vegan favorites are DELICIOUS but I would not pin them on the healthy side of the spectrum at all. And after all the delicious burgers, donuts, biscuits and gravy, fried falafels, milkshakes, etc., my body was paying for it and I did not feel good.
I made my way to The Juice Merchant and got the classic Acai bowl. Just what I needed! And again, I ended up in this totally unknown area to me that ended up being super cool! I explored for the next few hours and really got a good feel for the vibe of the area. I went to a local thrift store and got some really great items I need for my world trip! What was a shot in the dark, heading for an unknown place that Yelp said had Acai bowls, ended up being a great detour outside of the city to discover a hidden gem!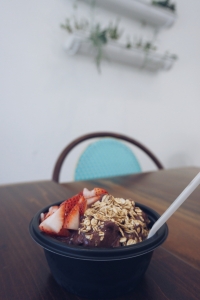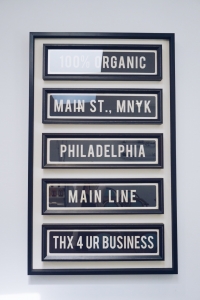 Now it's back to Wild and Wonderful West Virginia. I'm happy to be home but miss Jaimee dearly. She's a new friend of mine I know I will have in my life forever. It's always great making the trip to see a good friend, no matter how near or far.
Wishing I had the time to visit Philadelphia one more time before I take off for Iceland in July with Shae, but regardless this trip gave me my fix of vegan goodies and friendship.
xx
Marissa Kai