How to do Singapore on a budget: find a housesit, because friends, it is not cheap here.
While planning our travels with VeganTravel, Singapore was on our list, but for only 2 or 3 days, which would have been doable since it is a quick bus ride from Johor Bahru, Malaysia.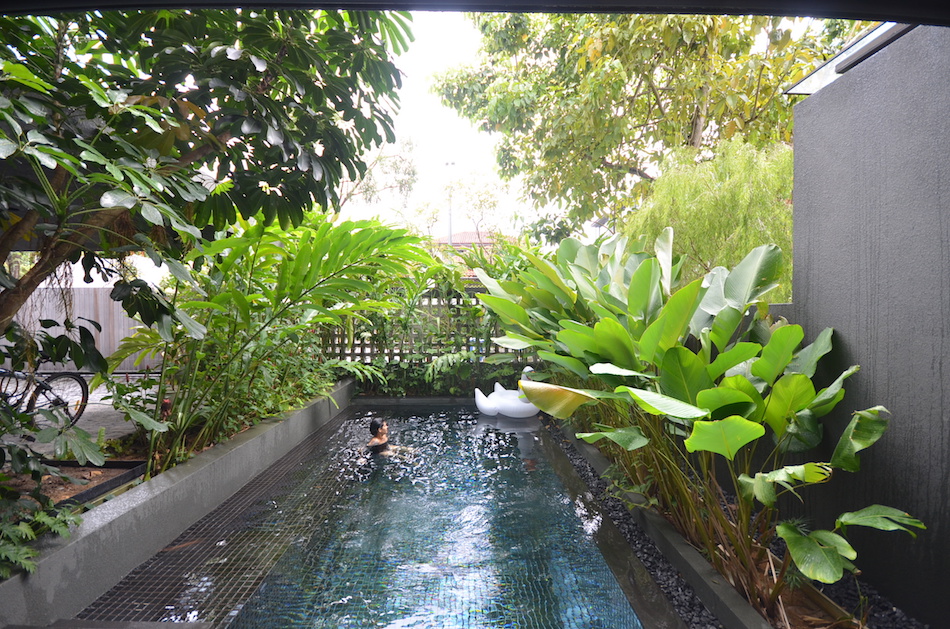 While travelling these past 5 and a half months, I have been regularly keeping an eye out for housesitting ads in every country we had plans of visiting, and very, very fortunately, I connected with a woman in Singapore.
She was looking for a single person or a couple to care for her small dog, and cat that comes and goes as she pleases.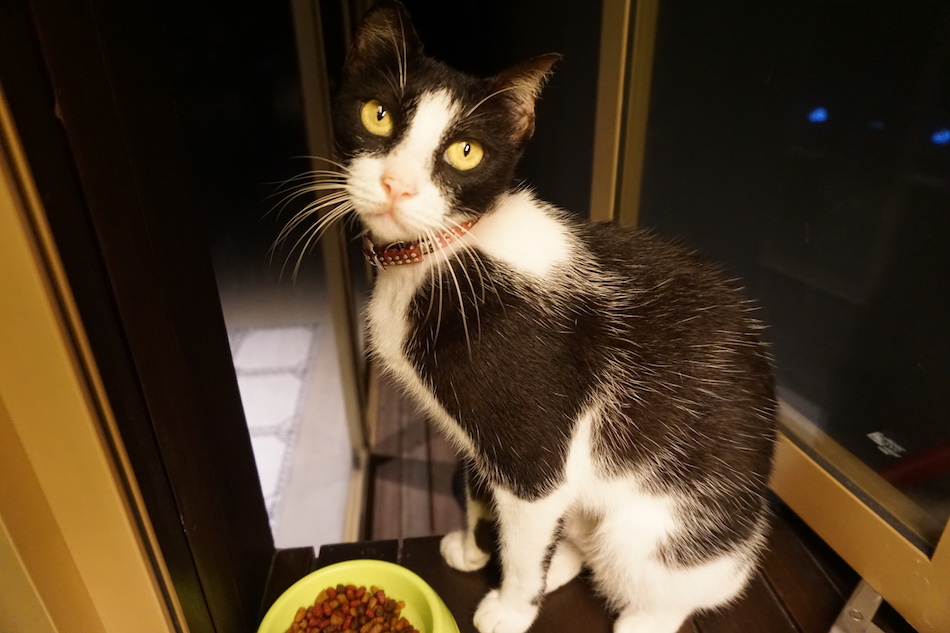 I sent the woman our references and we quickly secured a 6 day housesit in Singapore. Usually I wouldn't be so excited about finding a housesitting gig, but this is one of the most expensive countries in Southeast Asia, so we saved quite a bit of money, and got to enjoy a pretty luxurious stay; which is always welcome after staying in hostels with people who are not always aware of their noise levels.
Walking out of the train station, we followed our map, turned on the street, and continued on our way until we arrived at a very large house that looked like it was covered in armour. This was the place we would be housesitting.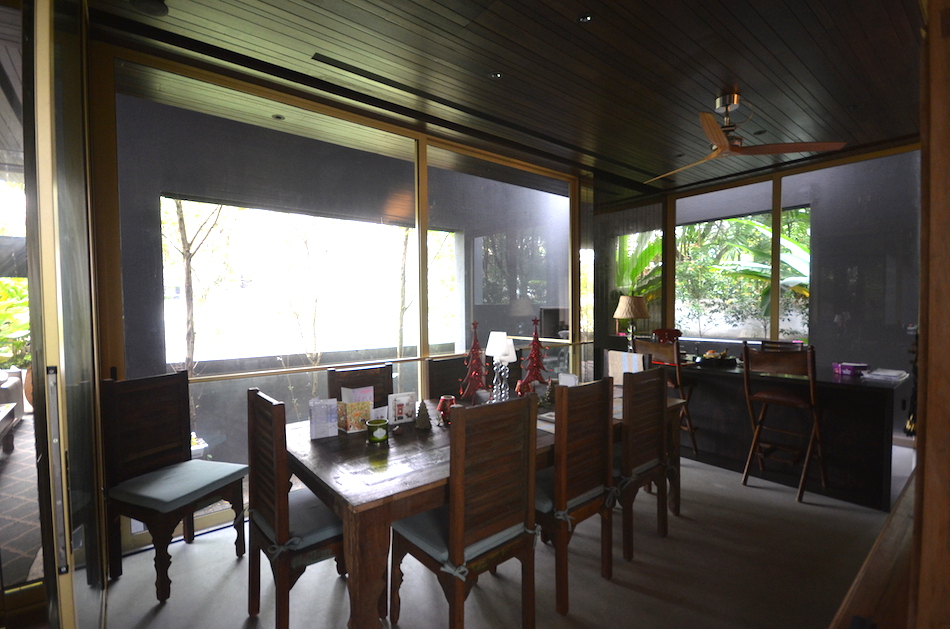 We approached the gate, and pressed the buzzer. A young girl let us in, and we made our way to the front door.
The homeowners introduced themselves, we were shown around the place, introduced to Fizzy Pop the Maltese dog, and we went over the 20 different remotes for this high tech home.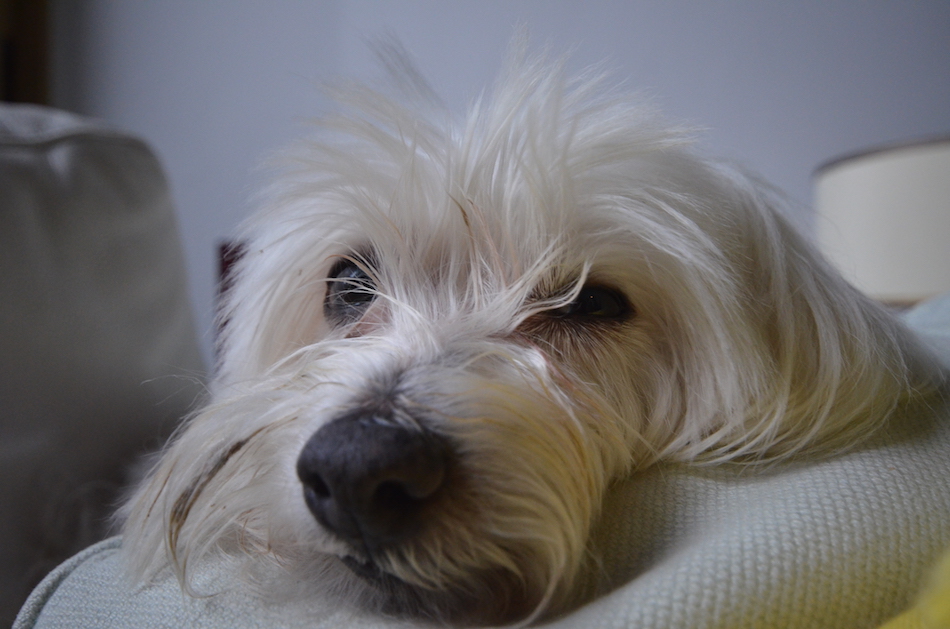 Our room was downstairs past the bomb shelter, in a little cove. This just gives you an idea of the kind of space we were in. The house is semi-detached and made up of 2 layers; a house within a house. 
The outer layer protects the inner layer from rain (and we had quite a bit), and sun. The house was designed beautifully with open air, and floor to ceiling glass windows.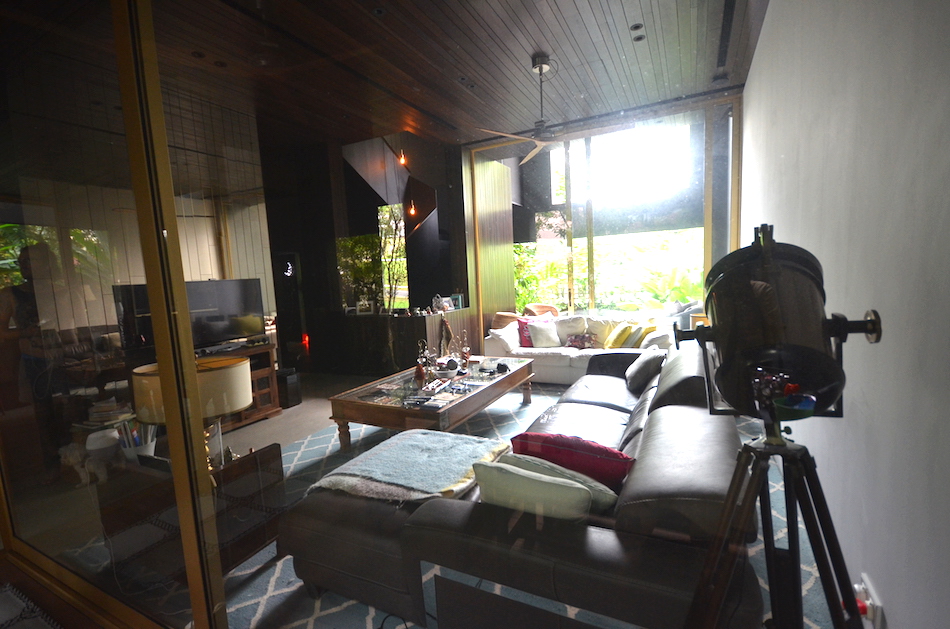 After 5 months of travelling together, we had more than enough space to take little breaks from each other and get work done. When we wanted to take a break from work, we dipped into the pool, or sprawled out on the comfortable lounger.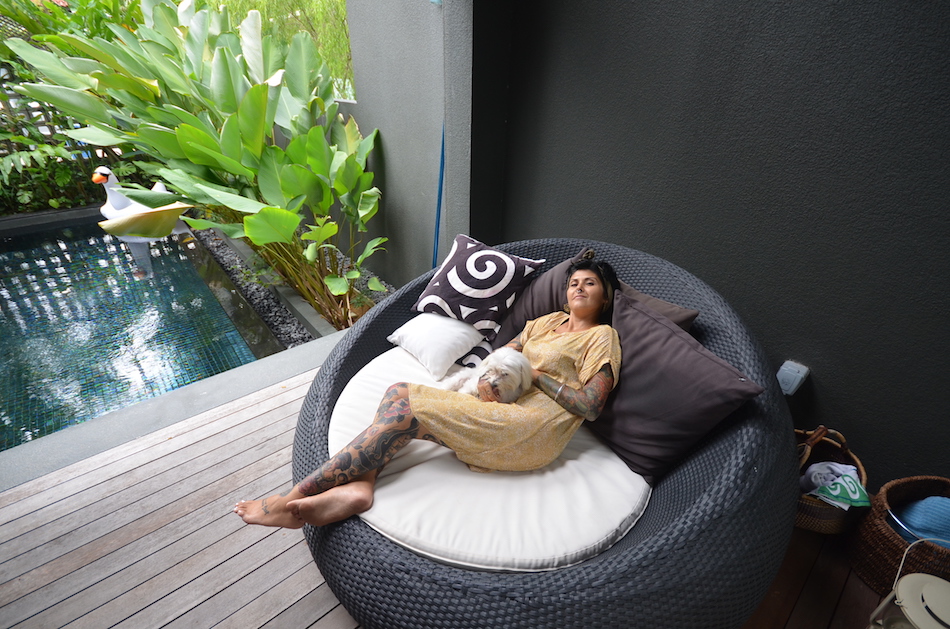 The people of the house even provided us with groceries for the week, so I whipped up a few breakfasts, and even made a delicious New Year's Day meal of baked pumpkin and corn, stuffing, mashed potatoes, homemade mushroom gravy, and cranberry sauce.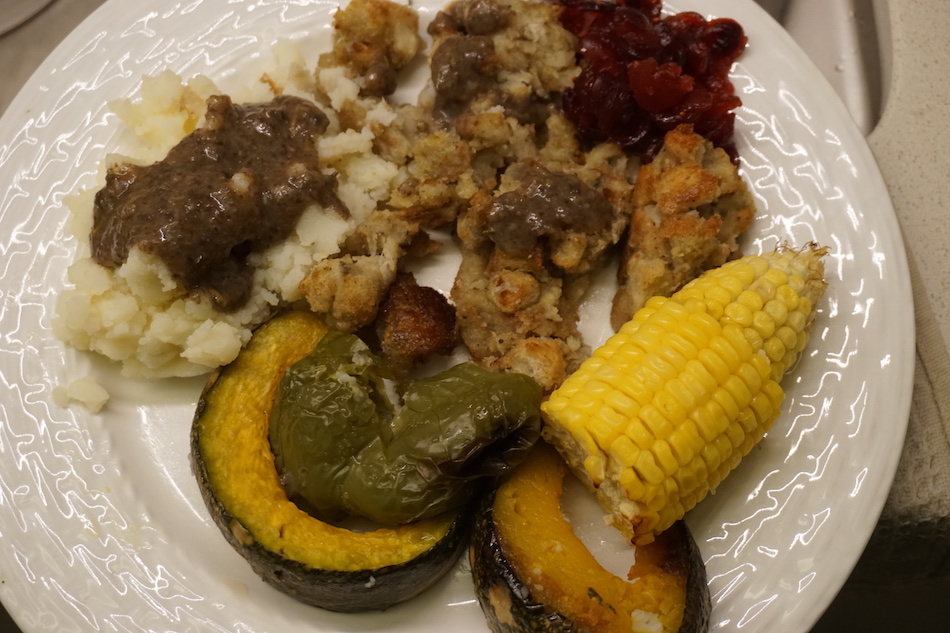 I so enjoyed waking up, brewing an espresso, steaming some almond milk, and sipping on a cappuccino by the pool. It's the little things.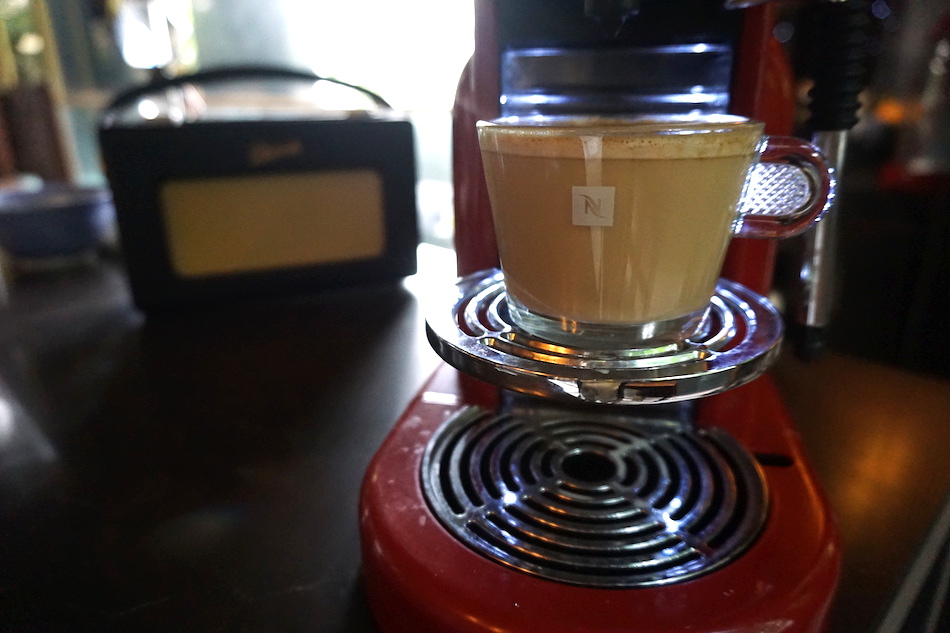 It was lovely taking Fizzy for daily walks through the neighbourhood, but she is an older dog, so she didn't last longer than 15 minutes before wanting to head back.
We watched a few newly released movies in the basement, I made a couple cocktails at the beautiful mini bar, and we did a few loads of laundry. Hallelujah, clean clothing for Cambodia! It was a fantastic and rejuvenating 6 days.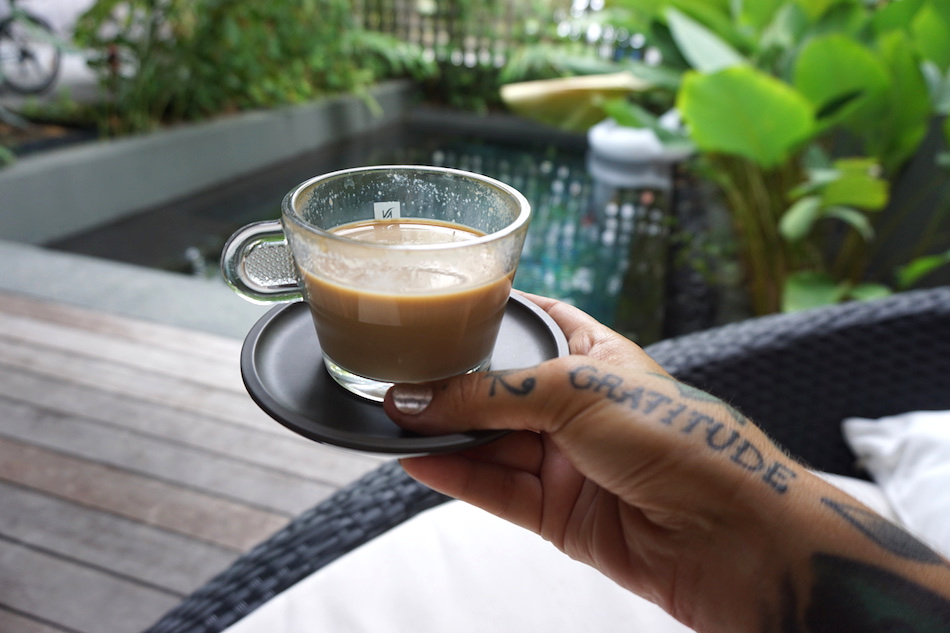 Taking time to slow down when you are constantly travelling is incredibly important for your well being. Long term travel can be taxing on the body, and sometimes, doing nothing is the best thing you can do.