Taipei is the city where I was born. I visit Taipei at least once a year. However, this visit is quite different…It is my first time in Taipei as a vegan. After discovering how vegan-friendly this city is, my love for Taipei grew even deeper.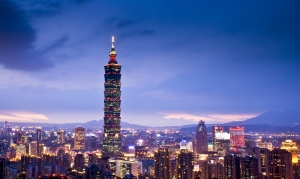 ---
Breakfast: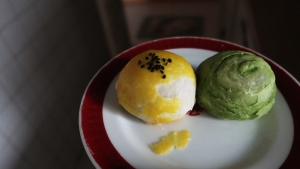 I pre-ordered these vegan moon cakes online from Bluesomeone's Vegan Cafe (the actual cafe is located in TaiChung)
The mooncakes are only available during the Mid-Autumn Moon Festival. You can definitely check out their other vegan goodies!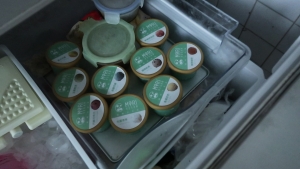 I also ordered the vegan ice cream from MORI Vegan (the actual store is located in KaoHsiung)
---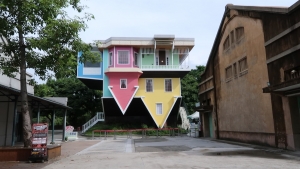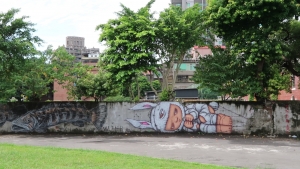 After breakfast, I took my dog Annie for a walk at the Huashan 1914 Creative Park. If you are an artistic person, you'll definitely like it here.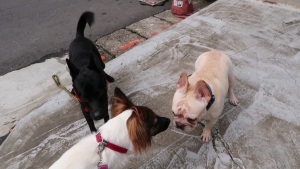 Another thing I love about Taipei is that there are a lot of dog lovers here! You can see cute dogs everywhere.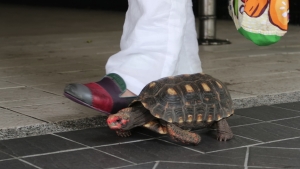 I also spotted a tortoise!
---
Lunch: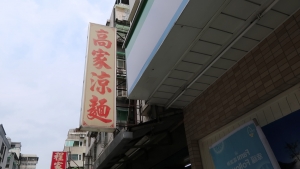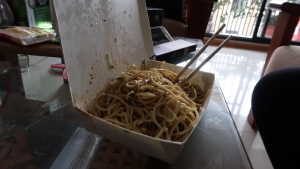 Taiwanese cold noodle from 高家涼麵 (Kao Jia Lian Mien) is the best cold noodle ever!
You can adjust the level of spiciness. I like to get medium level, because the spiciness is just right that it numbs my tongue and covers the actual flavor. And it's cheap too! I got the small size one for NTD $45, which is less than USD $2!!! Seriously must try it if you're in the area!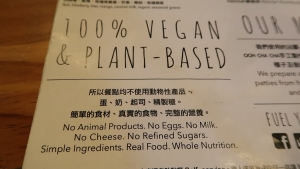 For second round of lunch, I ate at Ooh Cha Cha – a vegan cafe with friends.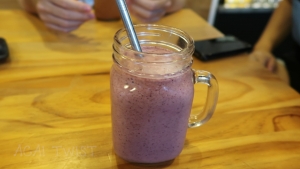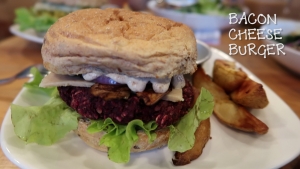 I ordered the Acai Twist and Bacon Cheese Burger. Though they didn't amaze me, I will still come back next time to try out the desserts.
---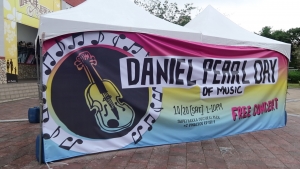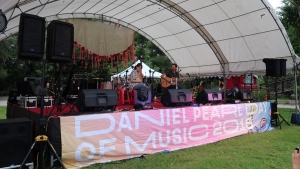 After lunch, we headed to the Daniel Pearl Day of Music concert event held in Taipei Hakka Cultural Park.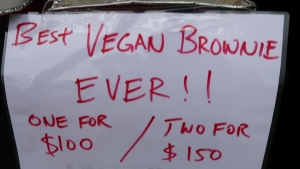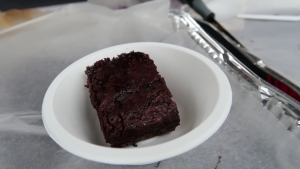 I found a booth that sells vegan brownies! How awesome is that!
However we couldn't really enjoy the performances due to heavy rain…
---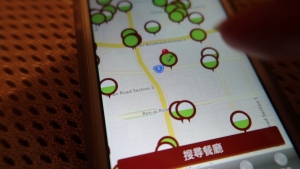 If you ever visit Taiwan, you need to download this app called Suiss 行動蔬食
It's basically a Taiwan-only guide to 1000+ veg-friendly restaurants.
Even though this app is only in Chinese, I think you should still download it when you visit Taiwan. It's pretty straightforward, you just click Search and it'll show all the veggie restaurants around you 🙂
---
Dinner: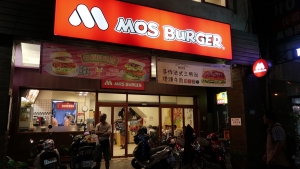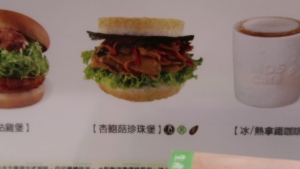 On the way to hangout in Ximending with my friend, I bought the only vegan item in Mos Burger – The King Oyster Mushroom Rice Burger.
Only this item and only in Taiwan is vegan. Mos Burger is originally from Japan, but I read somewhere that the sauce used in Japan contains fish product. The one in Taiwan is safe! It was juicy and meaty!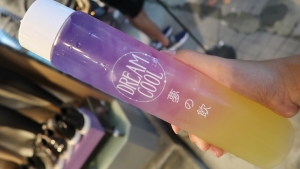 Before heading home, this drink place named Dream Cool caught my eyes! Of course I had to stop by and get one. I got the Aurora Flash (lemon juice). To be honest, it wasn't cheap (NTD $80 / USD $2.5) and the taste was average…but the appearance made up for it. It's so pretty and healing to look at.
If you are planning to travel in Asia, do consider Taiwan! It's the perfect place for foodie!
Taiwan Vegan Travel Videos:
Vegan Eats at the Raohe Street Night Market in Taipei Andrea...

Vegan Takoyaki in Taipei Andrea (@misusyaya) shares a day of...

Vegan in Taipei, Taiwan Shae explores Taipei, Taiwan and dis...

Top 6 Vegan/Vegan-Friendly Places in Taipei Andrea (@misusya...

Vegan in Taipei PT 2 Andrea (@misusyaya) shows you around ev...

Vegan in Taipei! Join Andrea as she spends a day eating her ...
VeganTravel.com is a place where vegans from around the world can share their passion for travel and adventure, help promote and grow interest in going vegan, shed light on the issues animals are facing around the globe, and help build a more sustainable and compassionate world. By sharing our collective experiences, we believe we can show the world how easy it is not only to travel as a vegan, but also spread a message of compassion with those we meet along the way.