Hola! So this time I went to Playa Nosara, located in the north pacific side of Costa Rica. I got there by driving like 4 hours and 30 minutes from San José, but if you are thinking of going to Nosara you can reach the place by bus directly from San José center (it's going to take you a little bit more than 5 hours).
Why did I choose Nosara area this time?
 There are not big hotels in the area, mainly small hostels and a lot of nature.
 It's also close from San Juanillo, one of the most amazing places that I have been here in Costa Rica. It takes you like 35 minutes from Nosara.
Maybe you've heard a lot about Costa Rican beaches, well it's true.
There's no better place to go and relax than one (or two) of the most beautiful beaches that Costa Rica has to offer.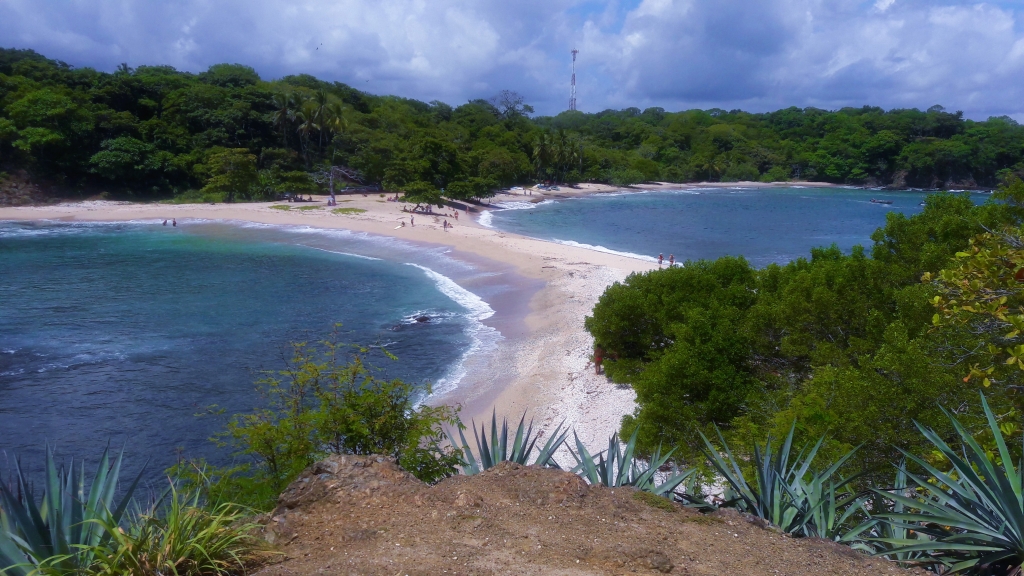 Playa San Juanillo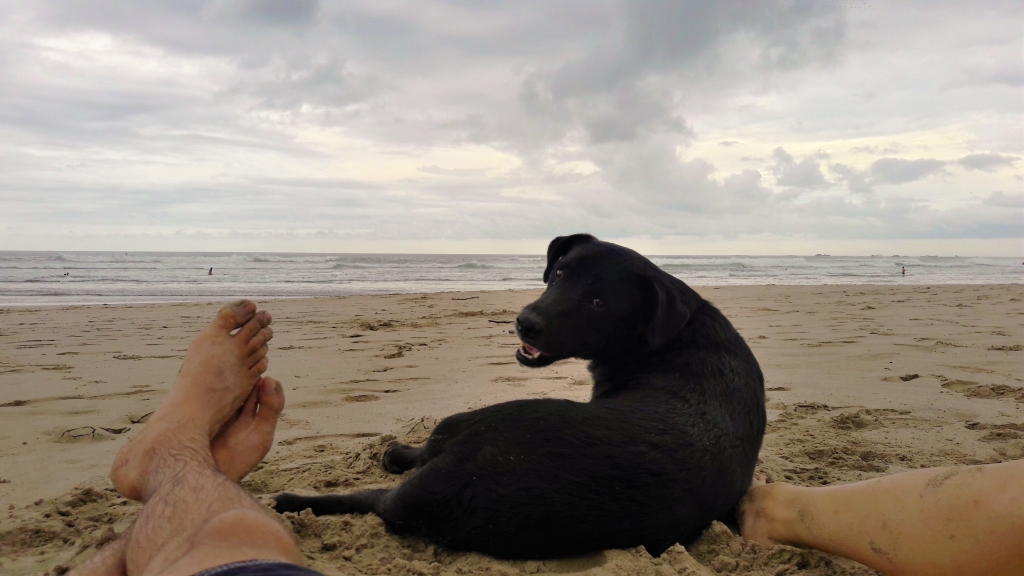 Playa Guiones, Nosara
As you saw in the last picture, there is a dog, it's not mine but I think that we became friends that afternoon. Maybe he had an owner, maybe not, sadly that's a big problem in Costa Rica, the stray dogs (or like we call it here, Zaguates) there are everywhere.
And what the hell, this is Vegan Travel! So we need to apply also the compassionate travel part right?
When we go to travel, we always take with ourselves food and water, because we know that we are going to find little buddies that are going to be very thankful if you share something with them, so we made 2 new friends that day. We know that this is not going to solve the problem, but something is always better than nothing.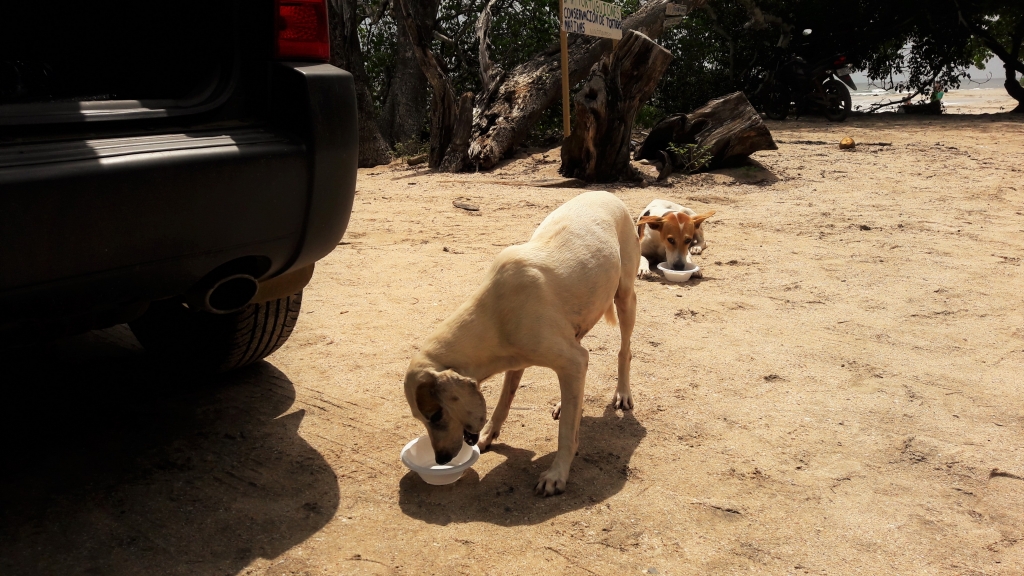 Another really important thing about Costa Rican beaches is the environment. There is a really cool initiative called Bandera Azul (Blue Flag), it's an environmental standard of good practices, there are several categories for business, communities, houses and in this case for beaches, check it out.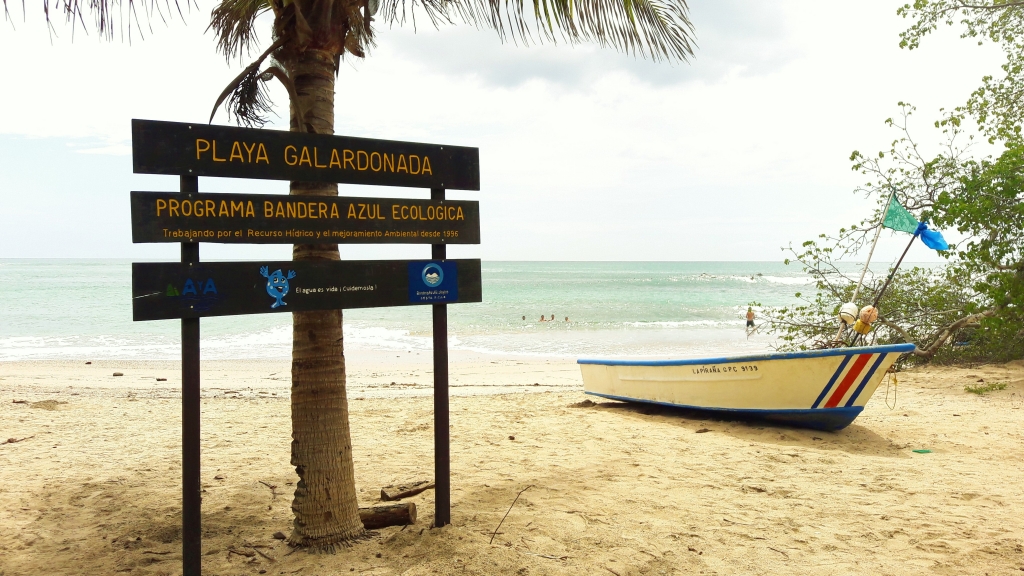 Playa Pelada, next to Guiones it's certified with Bandera Azul
Ok, the food, normally when I go to travel I like to cook, but I also like to go and try something everywhere I go. This time we found Robin's Cafe and Ice Cream, it's located in the center of Guiones, and they have a vegan and vegetarian menu. The prices are Ok, and the food it's delicious.  There are also people selling coconut water, empanadas (we bought a veggie one), and other stuff close to the beach.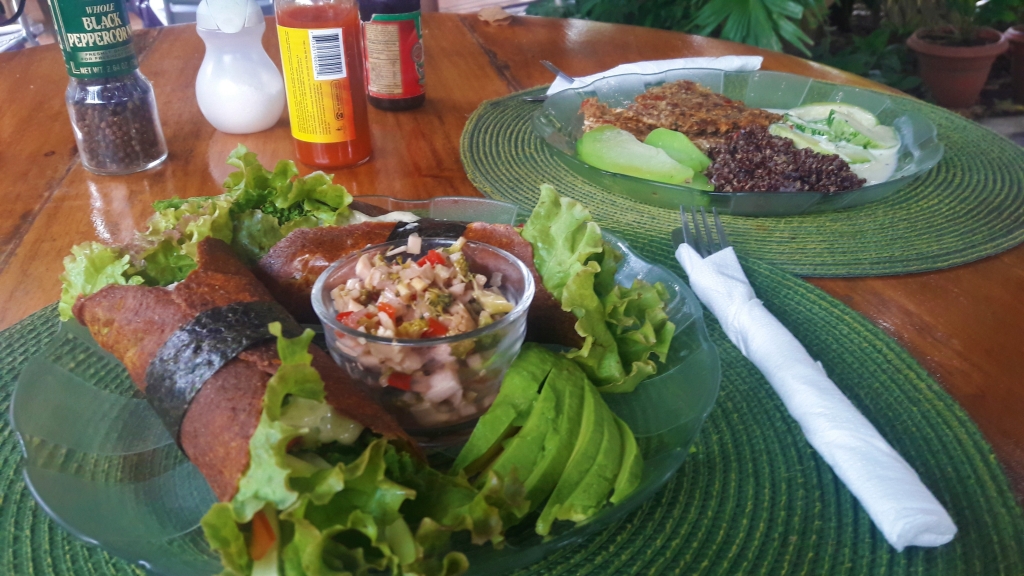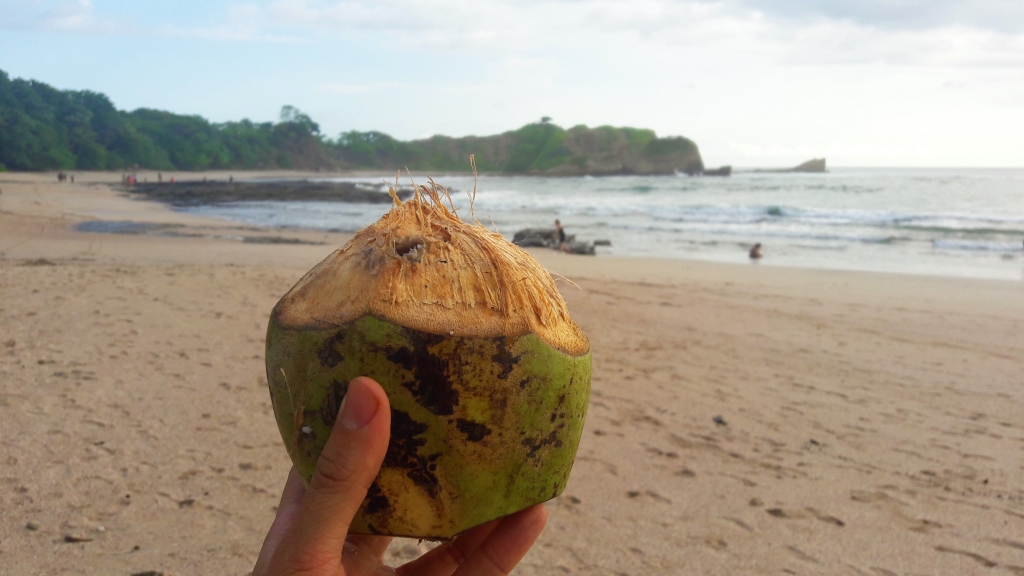 Going to San Juanillo
What a crazy way to San Juanillo, you really need a 4×4 or an AVT vehicle to get there, but once you are there, you are going to find out that it's like the best place for relaxing and running away from the city rush. Everything seems to be slower when you are there.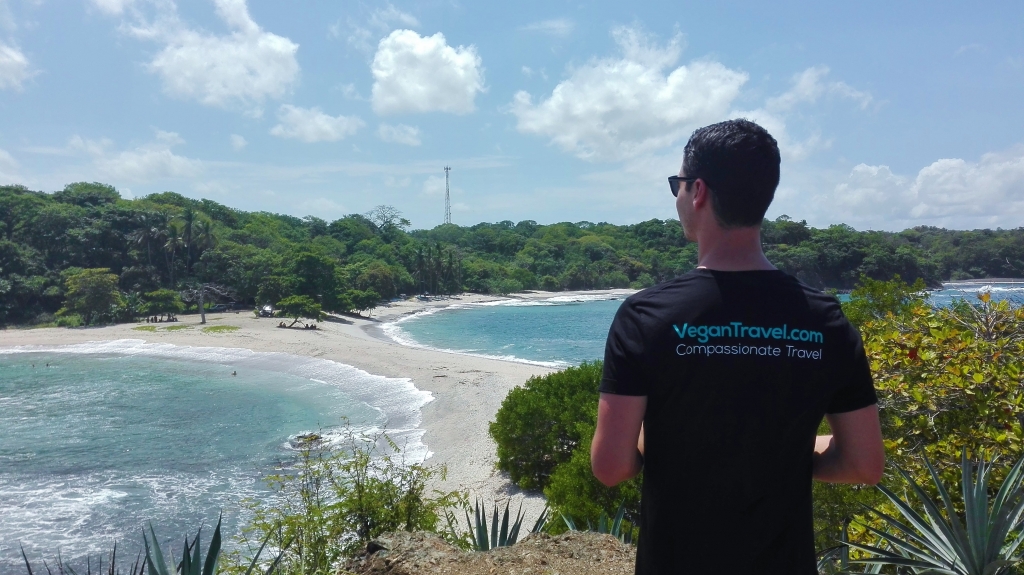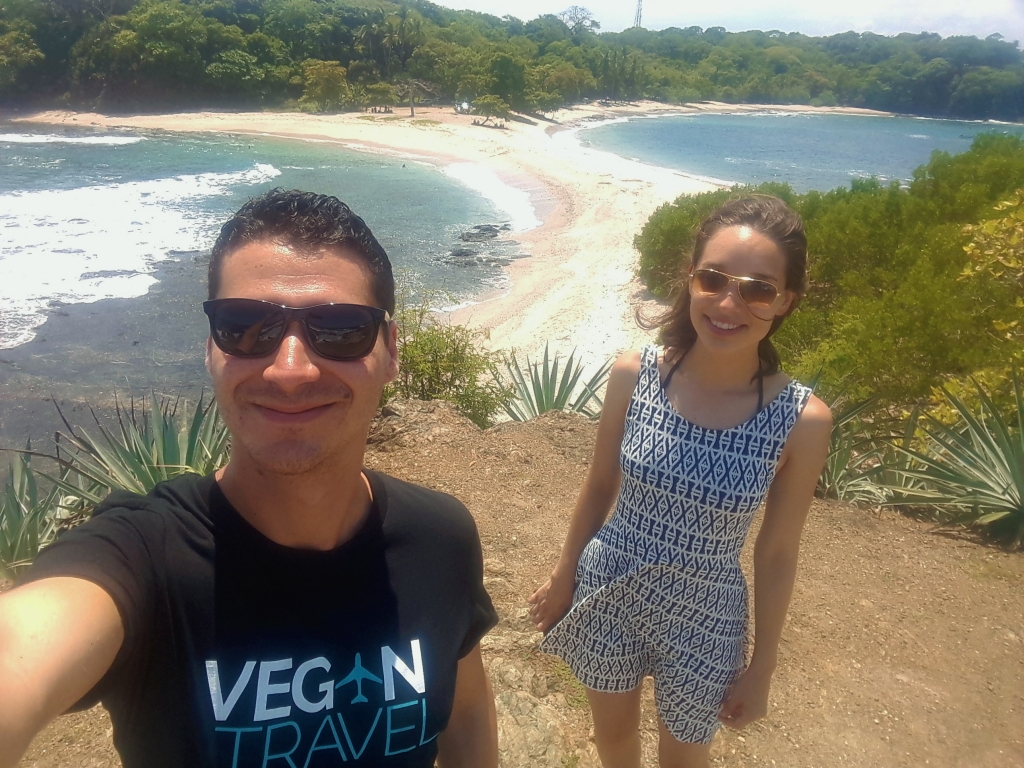 And our last day in Guiones, Nosara, we got this nice present.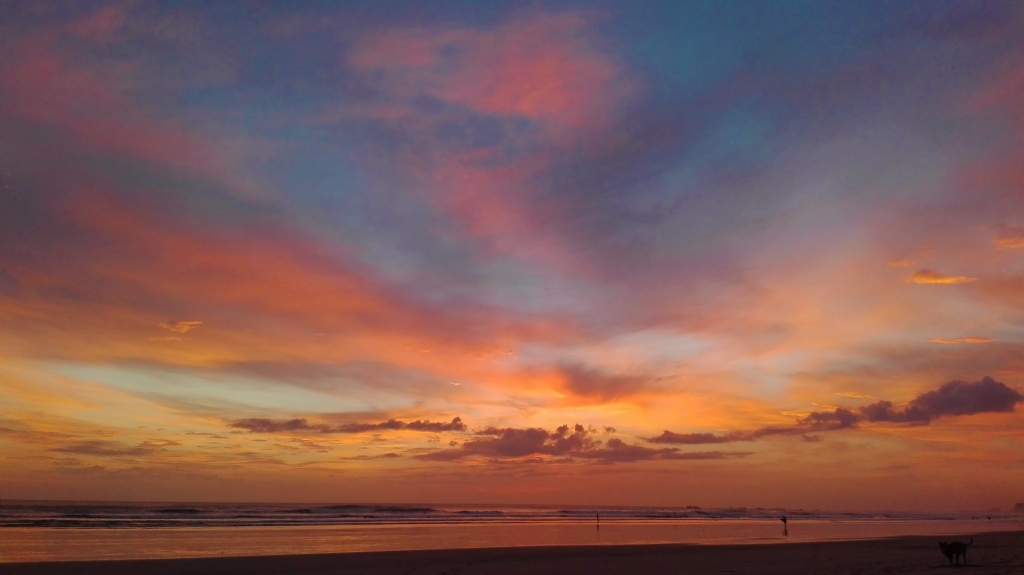 Pura Vida!
Josué
https://www.instagram.com/josuearguedas.v/