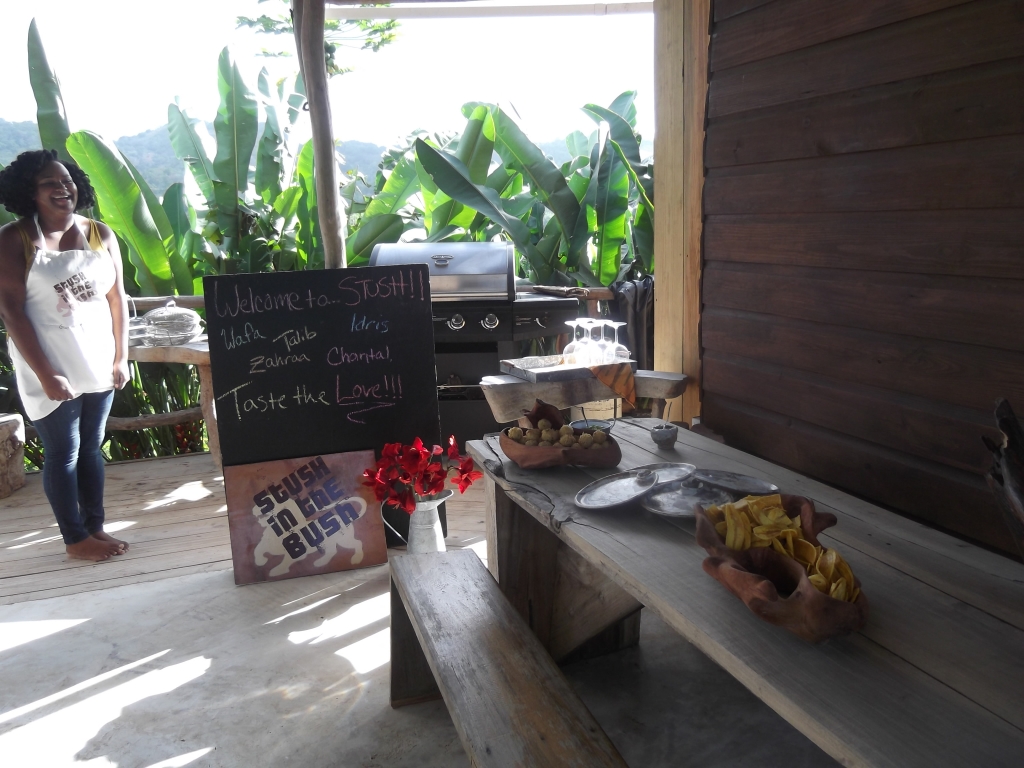 Jamaica's food scene can be summarized in three words: hot, spicy, and fresh. However, vegan options are usually lacking at the dining table. Instead, curried or spiced meats and seafood dominate the platter, leaving only a few sides animal-free. To find meat-free options, one can find refuge in Rastafarian eateries that serve primarily plant-based cuisine, locally known as "ital," but few lack the setting or ambience of STUSH in the BUSH.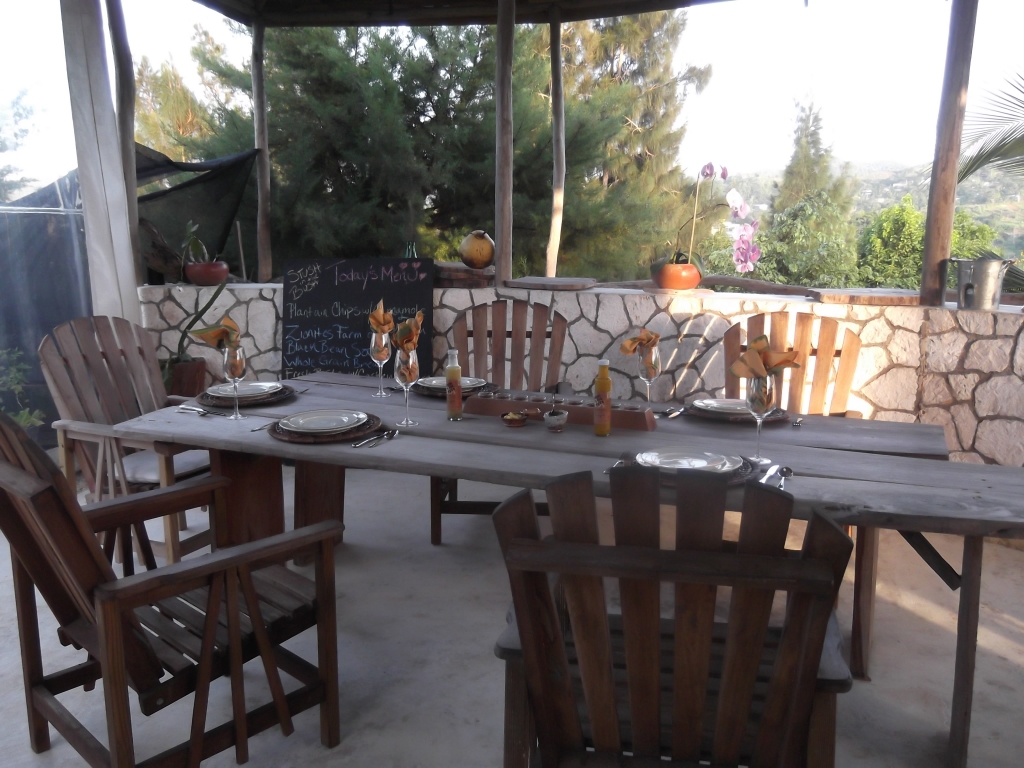 Seated on an organic farm, STUSH is a classy farm-to-table encounter that is both "uptown" and "back home" without the slightest dissonance. Farm fresh greens, locally grown vegetables and tree-ripened fruits are the key players in their five-course menu spreads. Fresh juices and spring water are the libations of choice.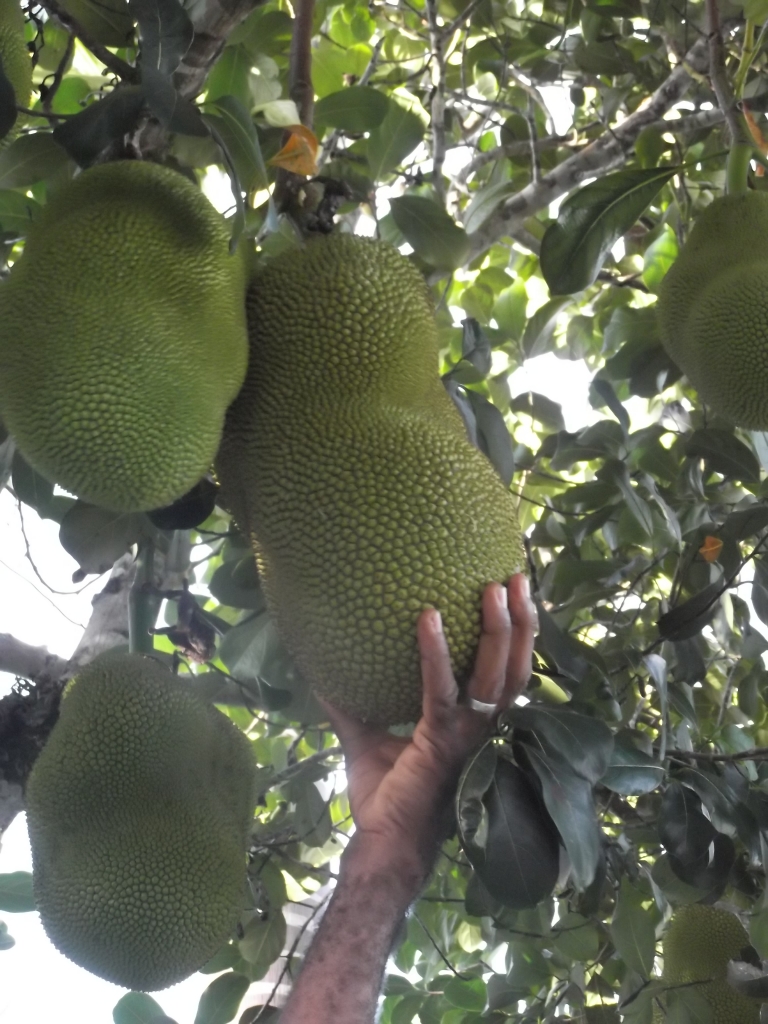 My own dining experience at STUSH fed me on every level possible. Meandering through the farmlands, I savored my very first taste of tree-ripened jackfruit and discovered its sweet bubble gum flavor. I was taught to identify crops and learned about medicinal plants growing in their mixed garden beds.  After witnessing the love affair that owner Chris Binns has with his land, I saw that love evidently reflected in his marriage and partnership with co-owner, Lisa Binns.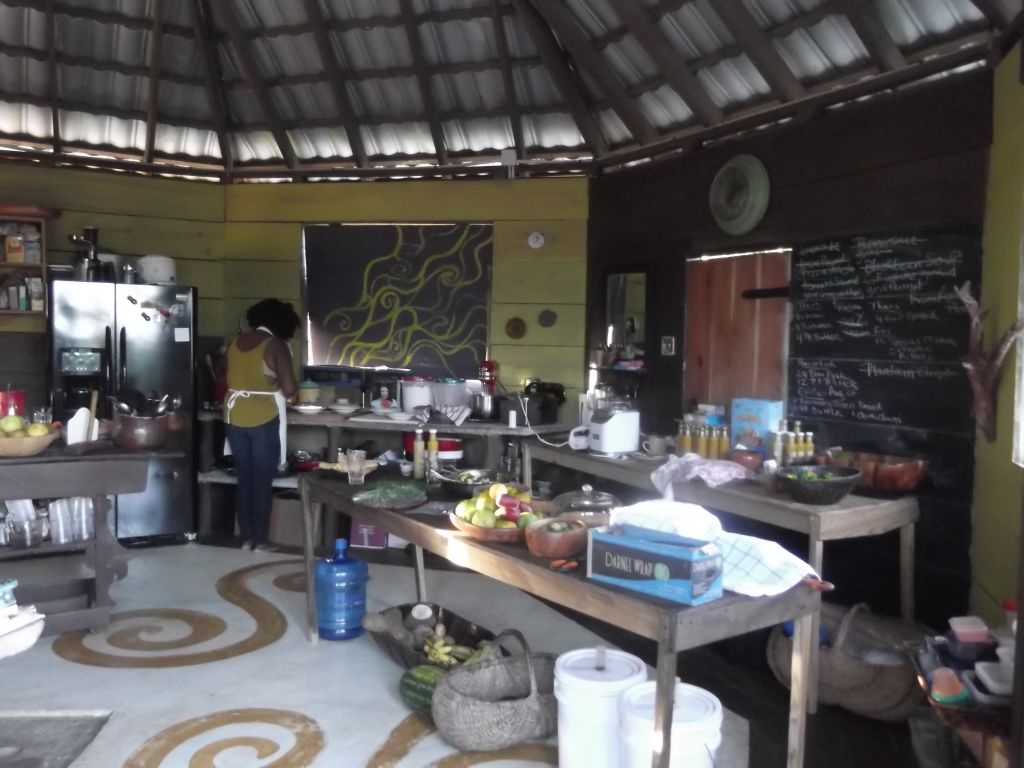 The duo's evident chemistry inspired one of their top-selling products, Blow Fyah pepper sauce, as well as an array of homemade dips, dressings, and sauces. Together they sows seeds of new tastes into Jamaican soil like cilantro, black radishes, and arugula—none of which indigenously grow on the island.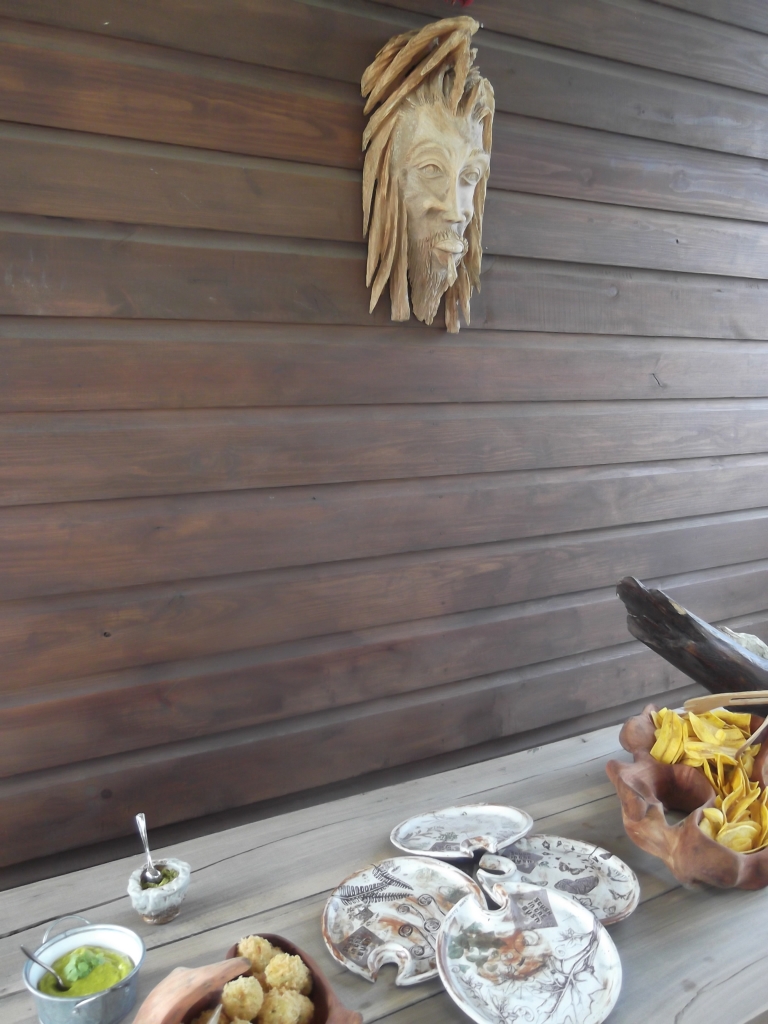 The potent combination of Lisa's culinary heart, Chris' skillful hands and their daughter Tyler's youthful creativity creates a five-star organic menu that is as dynamic and sensational as the magnificent earth that grows it. My masterfully curated meal began with plantain chips and yam croquettes served with guacamole and Blow Fyah pepper sauce for starters.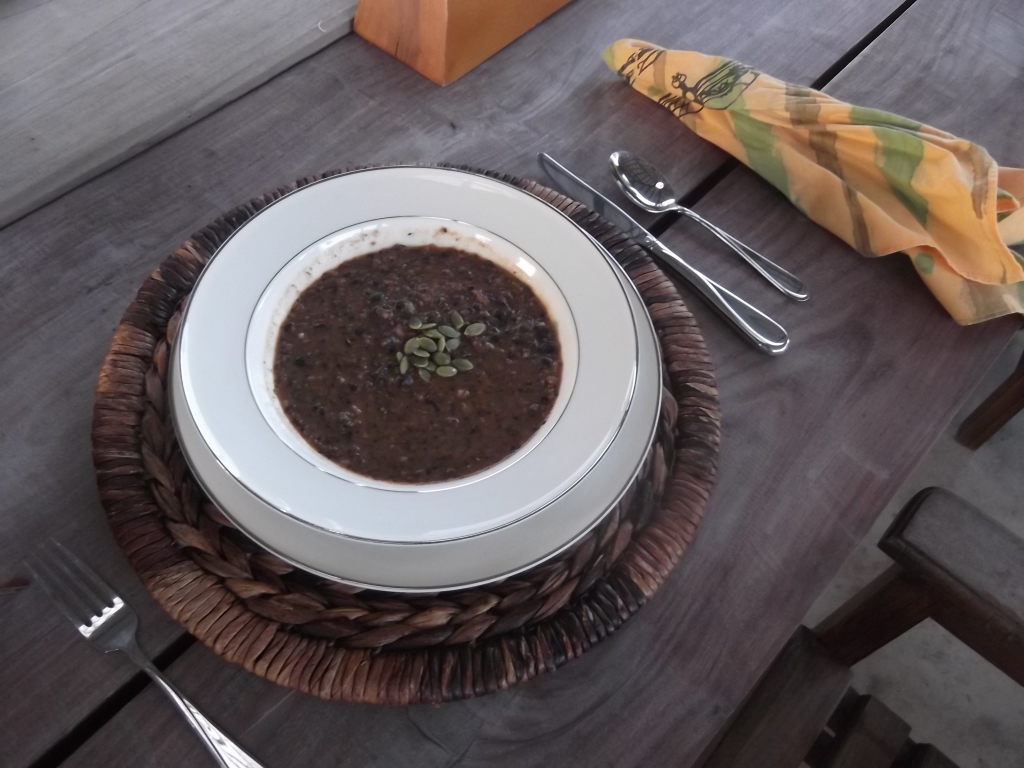 My next course was the Zionites green salad with fresh jackfruit, followed by black bean soup with gluten-free bread, handmade pasta topped with cashew cheese, and flame-grilled pizza topped with veggies and plantains.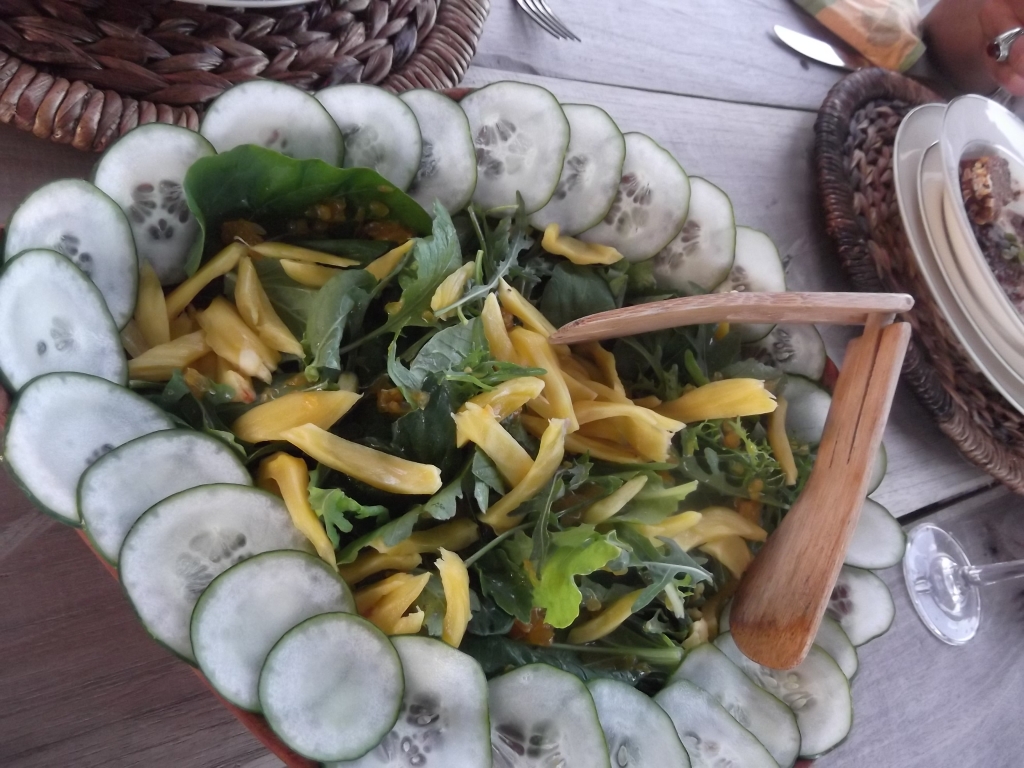 We capped the night with a memorable lemon pound cake topped with passionfruit coconut cream and lemongrass tea. I left filled by the rich company and conversation that complimented a meal for the record books. Toggling back down the bumpy road from Free Hill, I descended into the congested capital of Kingston, knowing that I can always find breath and home in the emerald hills of STUSH in the BUSH.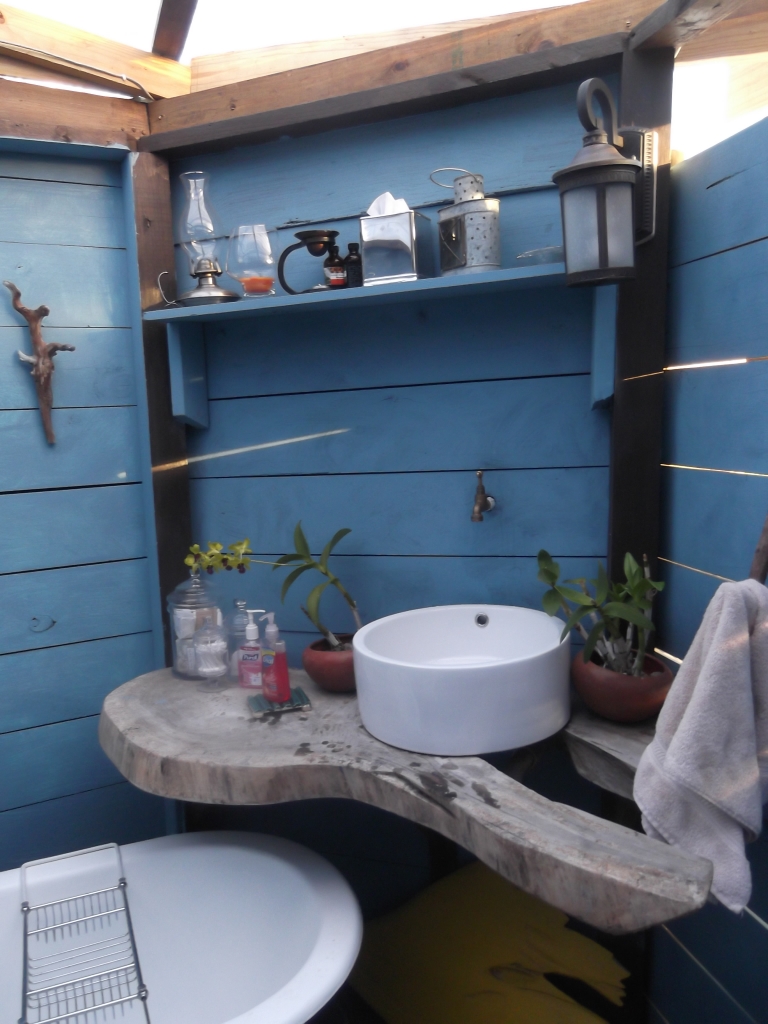 Free Hill
Bamboo, St. Ann, Jamaica W.I.
+876 562 9760