The great Pyramids of Giza, King Tutankhamun, Abu Simbel, Koshary, the streets buzzing with life, Luxor, feluccas on the river Nile, and Khan El-Khalili Bazaar.
Just some of the reasons Egypt is a magical destination.
But Dahab is different. Life slows down in the Sinai desert.
It is laid back, stressless, and full of people who want to live a simple life in peace and freedom.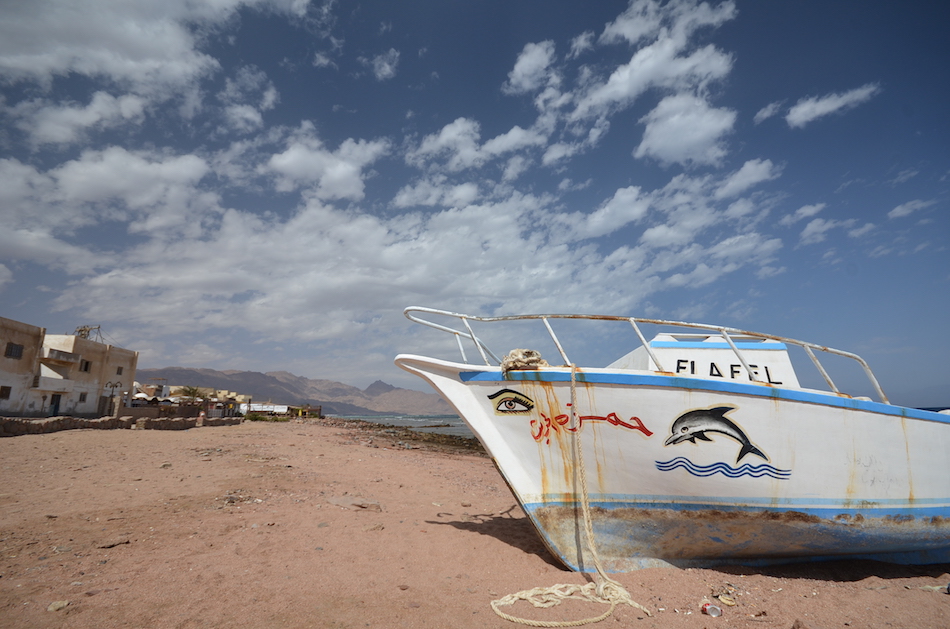 In Dahab you will find friendly Bedouin children, the magical Sinai desert, the glowing Bedouin moon, and a community including locals and expats working together to make Dahab a nicer place to live.
There are weekly garbage cleanups by the water, craft markets, yoga, and free meditation in the morning.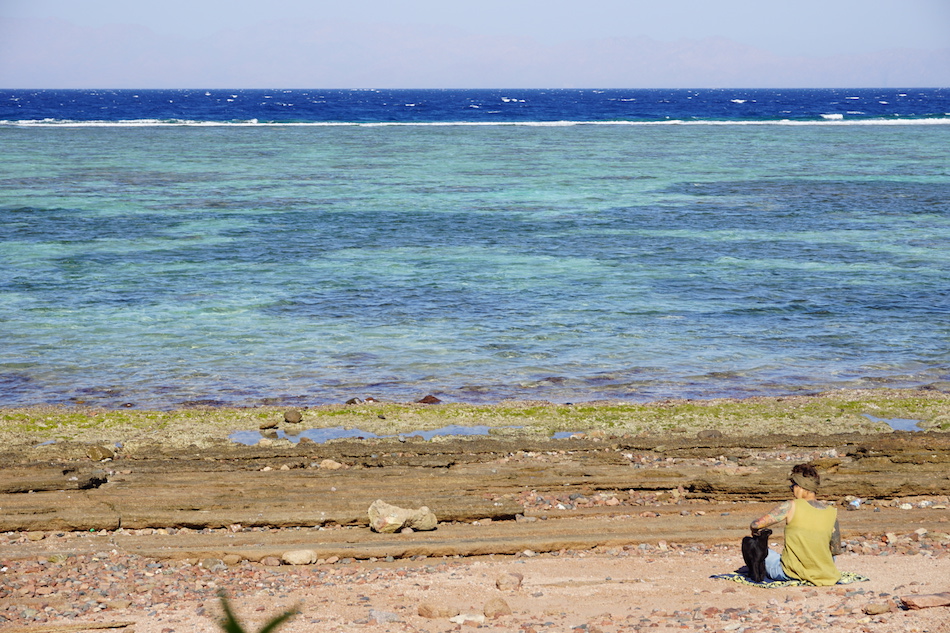 In the past, Dahab was known as a hippie hangout, but it has since evolved into a popular destination for travellers of all types. Humble homes line the back roads occupied by Bedouins, Egyptians, and expats, while the main boulevard dazzles with Arabic lanterns, open air restaurants, colourful pillows, and shisha cafes.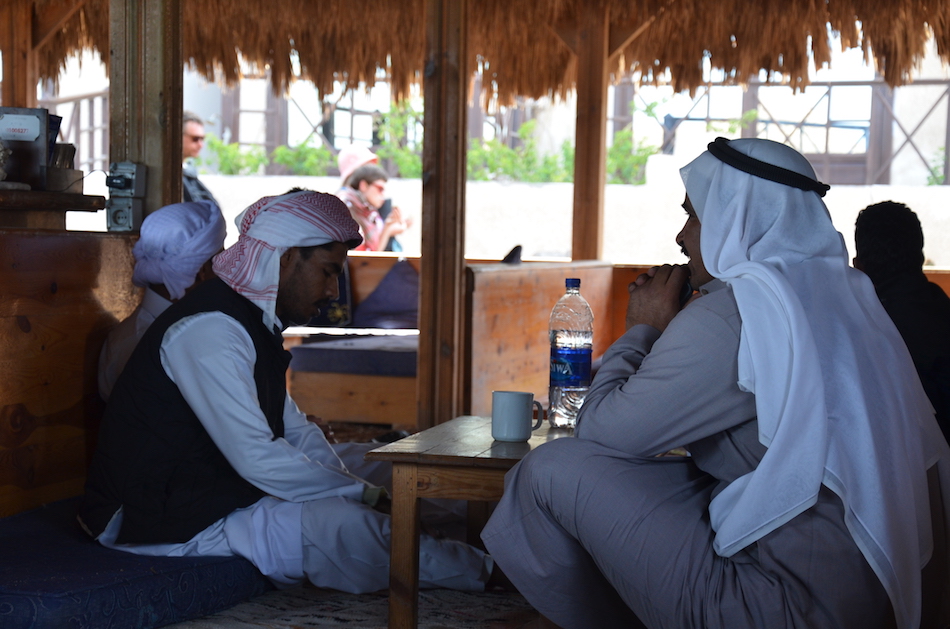 The beautiful Sinai mountains frame the crystal blue Red Sea, as Saudi Arabia sits directly across the water.
Here you will experience laid back nightlife, incredible diving and snorkelling, parasailing, Mt. Sinai; and a visit to the magnificence of Petra in Jordan is just a bus and ferry ride away.
The one thing we want people to know about Dahab is that it's safe. 
As is the rest of Egypt. 
We feel for the people of Egypt as tourism there has withered, and the economy is suffering.
It is a common sight to see Bedouins and expats sitting and chatting over tea, Egyptian children playing with foreign children, and local women selling their Egyptian eggplant casseroles next to Russian women selling health tonics.
It's a lovely exchange that builds strength within the community.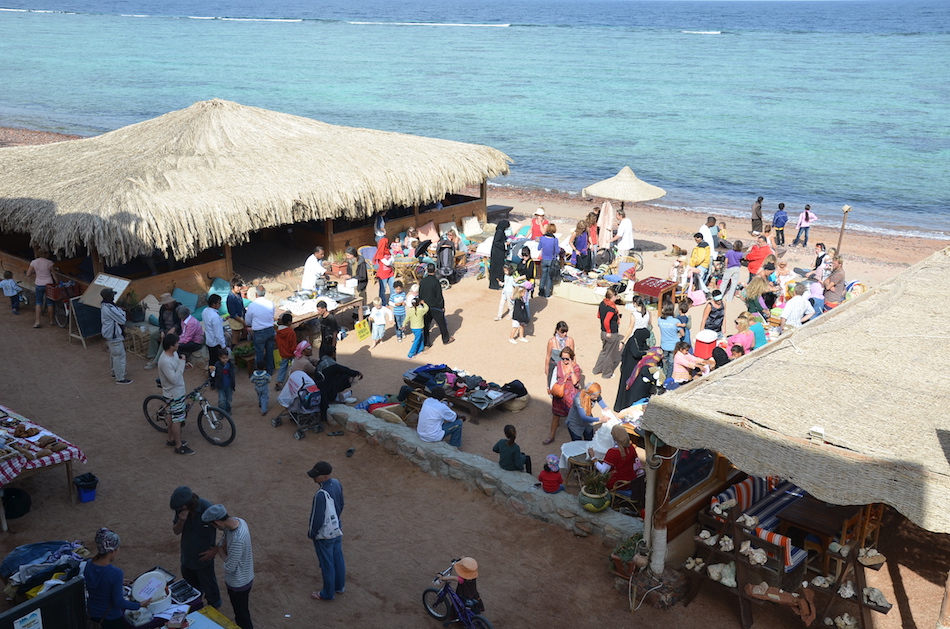 When the sun goes down, we hear the haunting call to prayer beckoning from neighbourhood mosques, as we sit in a Bedouin cafe, and it feels as if time is standing still.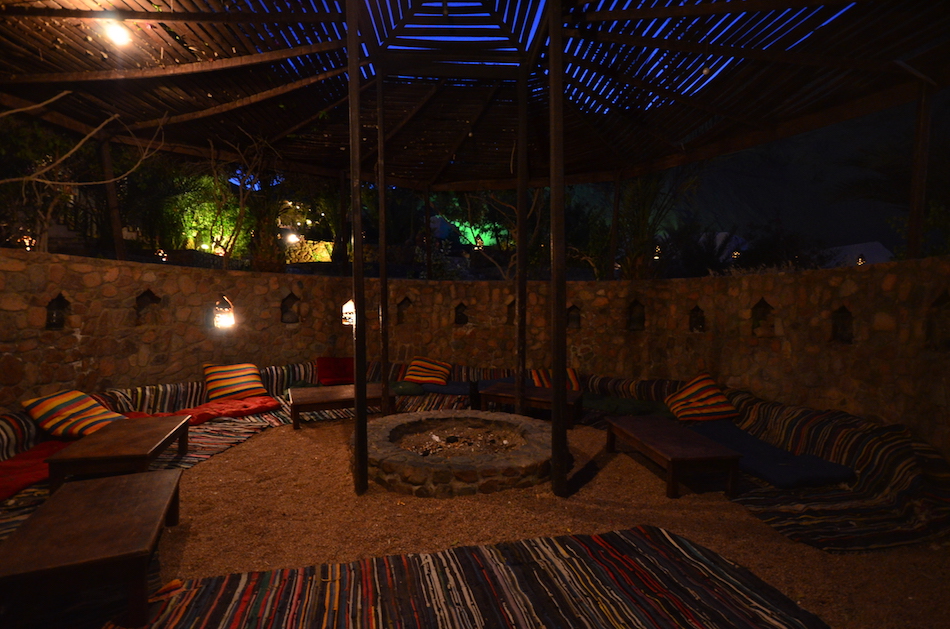 Being in the Sinai desert surrounded by mountains, a sea of stars, and the glowing moon is a kind of magic that we could never get tired of. It is a place to enjoy all of the incredible activities, or simply rest your weary head for as long as need be.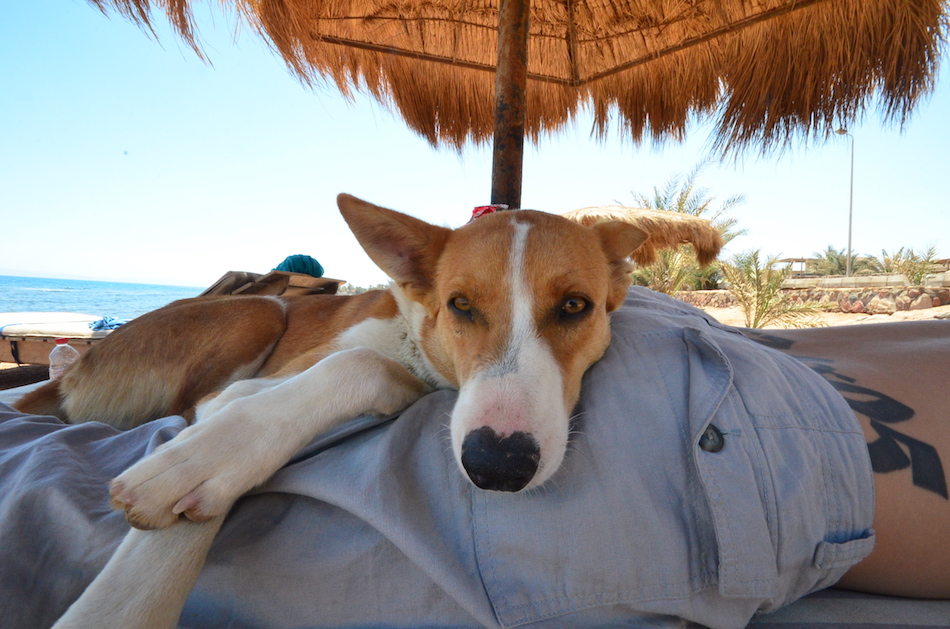 Dahab has a peace that you must experience to fully understand. And we suggest that you do.