The locals call her Umm ad-Dunya–The Mother of the World–but we know her as Cairo.
She is busy, noisy, teeming with people and vehicles, and by the end of your visit you will be clearing your throat from the black smog; but she is also mesmerizing, ancient, exhilarating, and utterly fascinating.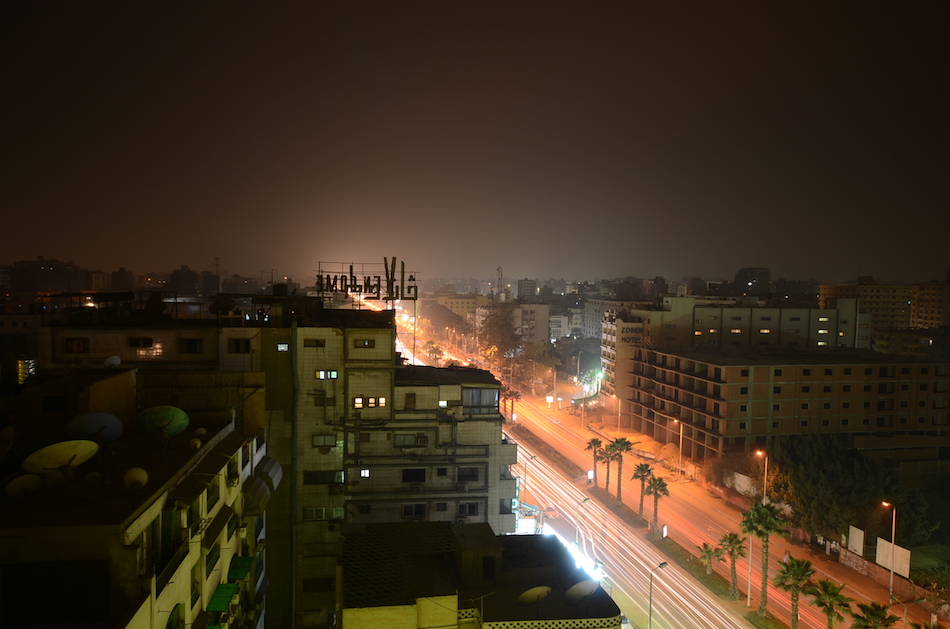 Cairo also has the last standing of the 7 wonders of the ancient world, the Pyramids of Giza.
From dusty, caked-on sandy buildings, to beautiful treelined streets, to sublime mosques that kiss the sky, grand shopping malls, the colourful Khan el-khalili bazaar, and Nile river cruises, Cairo truly has a taste to suit everyone.
WALKING THE STREETS
A lot of Cairo is walkable, and with over 20 million people in the city and over 2 million vehicles, the congestion can be unbearable, so just walk. Walking is a great way to go at your own pace and discover things that you might not if you were in a taxi.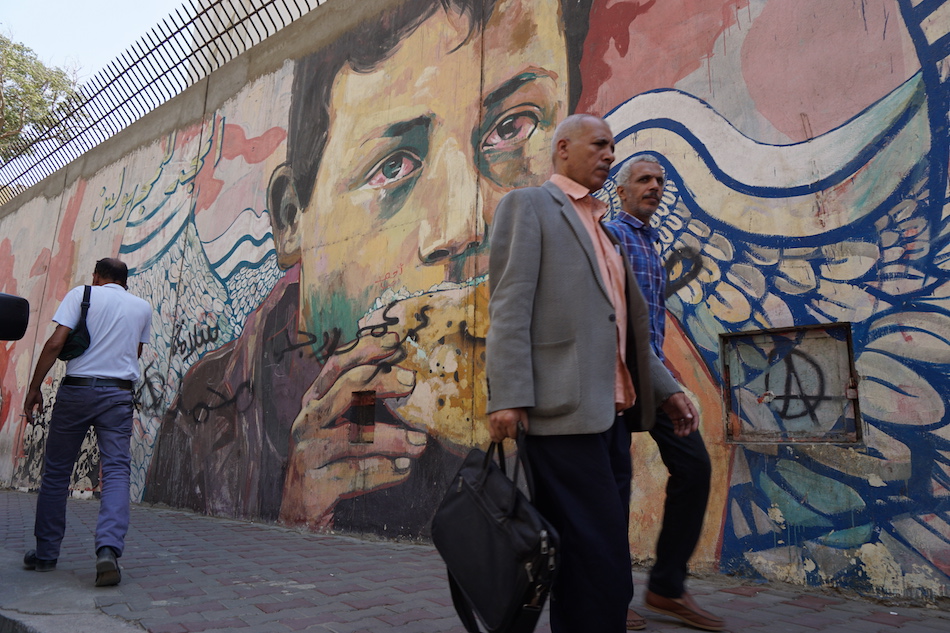 Many times while speeding through neighbourhoods in taxis we have spotted interesting looking places that we would have liked to further explore, but couldn't because they passed in a flash.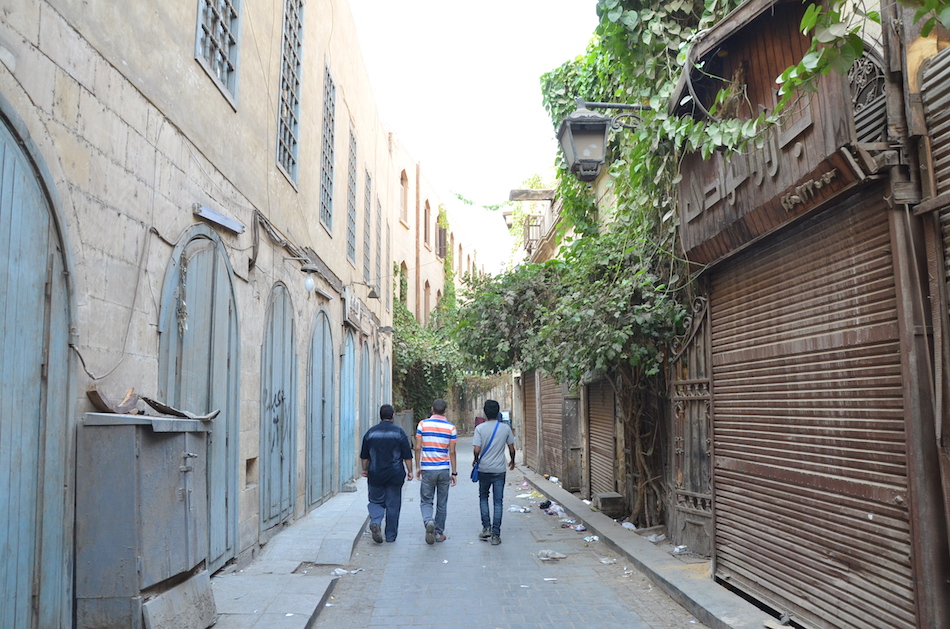 Walking allows you to set your own time, and come and go as you please. Having visited Cairo so many times before, we couldn't believe that we have never been to Zamalek.
This district of Cairo is just over the bridge across the Nile. Zamalek is a wealthier neighbourhood with a variety of bars and restaurants, parks, and beautiful treelined streets with old Art Deco buildings, and a great view of the river Nile.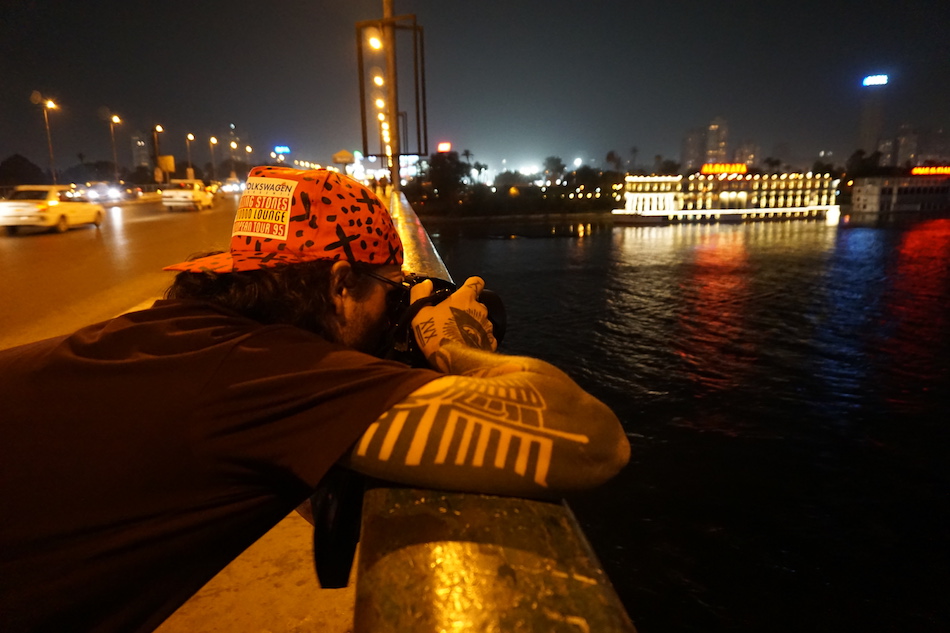 We simply walked over the bridge from downtown Cairo and spent a day in this much quieter part of the city. Zamalek also has plenty of restaurants and cafes to choose from.
No visit to Cairo is complete without a stop at the Khan El-Khalili bazaar, where you will feel like you stepped into a time machine, and arrived in Cairo circa 1773.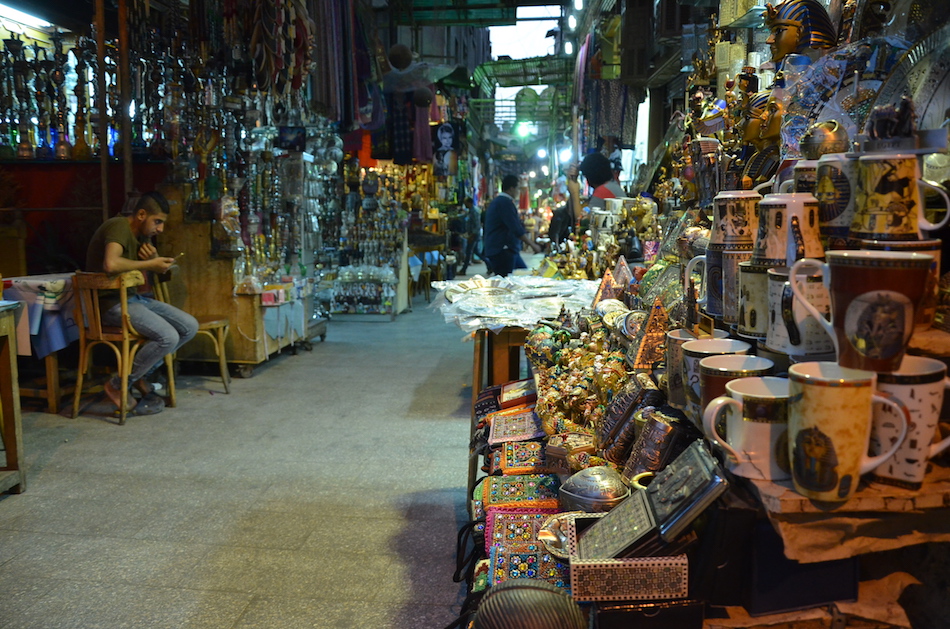 Shop owners inviting you into their shops claiming they will "show you things you've never seen before," the scent of cardamom coffee wafting through the air, the hustle and bustle of trade, and the many beautiful objects that can be purchased will have you lost among alleys for hours.
Be sure you've brushed up on your haggling skills before making an offer on that antique piece, jewellery, or t-shirt, because they are certainly experts. When your haggling is done, don't miss out on a cup of Egyptian tea at one of the many cafes in the souk.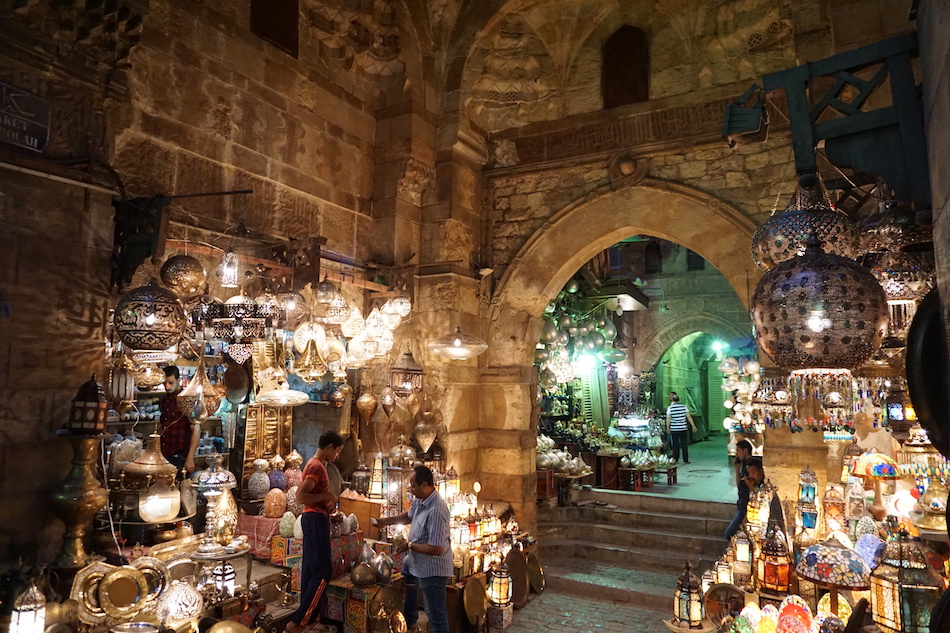 Be still, close your eyes for a moment, and imagine you are in a scene from Raiders of the Lost Ark, Tomb Raider, or Romancing the Stone, (have some fun) and marvel at Cairo, a city of wonder.
The amazement of standing in front of 5000 year old pyramids never fades, no matter how many times I visit these spectacular wonders of the ancient world.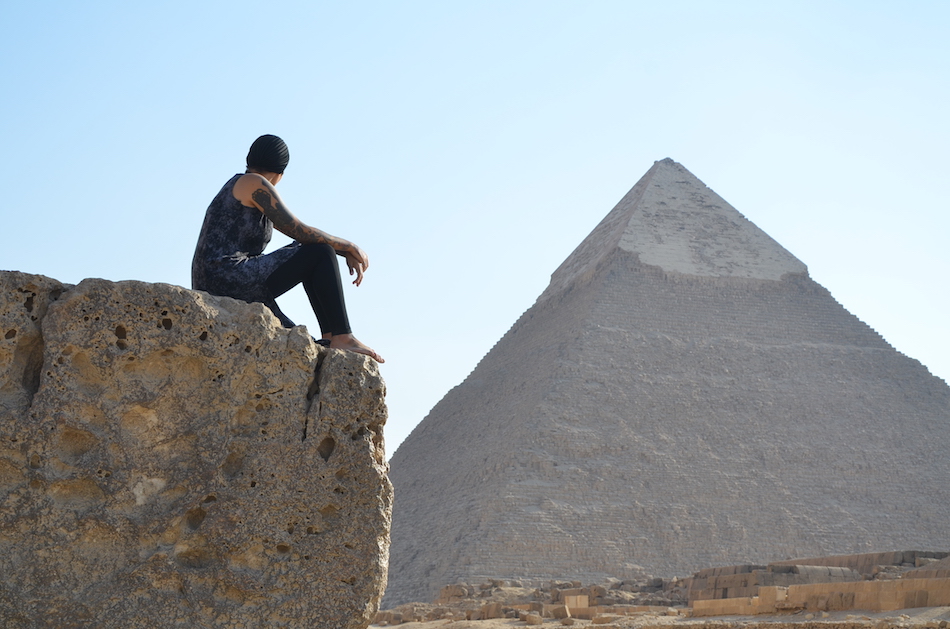 Built approximately in 2,500 B.C, the pyramids are one of the world's most visited ancient ruins, and I can see and feel why. The awe and amazement still stirs in me after my 6th visit.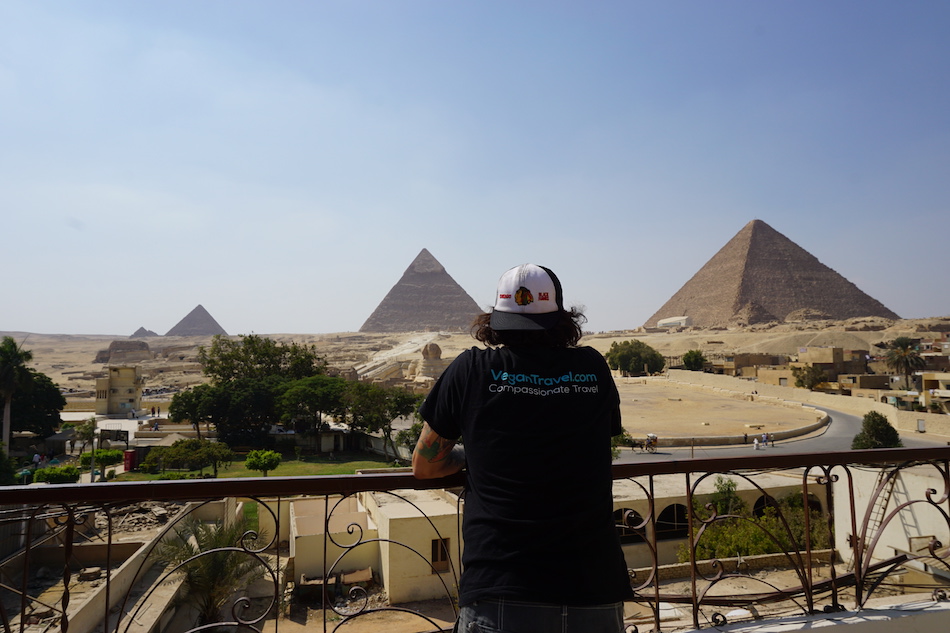 Every evening at the pyramids there is a light and sound show, and although it comes off as slightly tacky, nothing can spoil the feel of mystery that lingers here. The Sphinx glows green, blue, and gold, and still, he stands tall in nobility.
We can only imagine the number of footsteps that have marked a path through the 3 standing pyramids within the last 5000 years, but we are certain every single person stood in complete awe of such grandeur monuments.
The Museum of Egyptian Antiquities is an absolute must when visiting Cairo.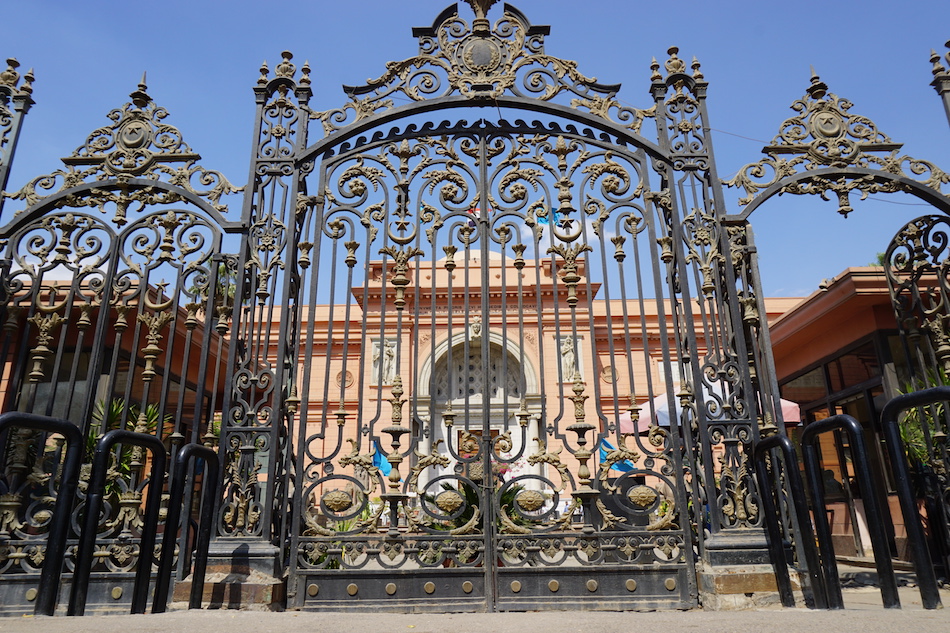 The funeral mask of Tutankhamun is probably the most sumptuous and instantly recognizable piece of adornment ever made, and it is housed at the museum.
It is worth it to spend a half day here exploring the world's largest collection of pharaonic antiquities. Statues, jewelry, funerary masks, mummies, and sarcophagi can all be found within the walls, all in excellent condition.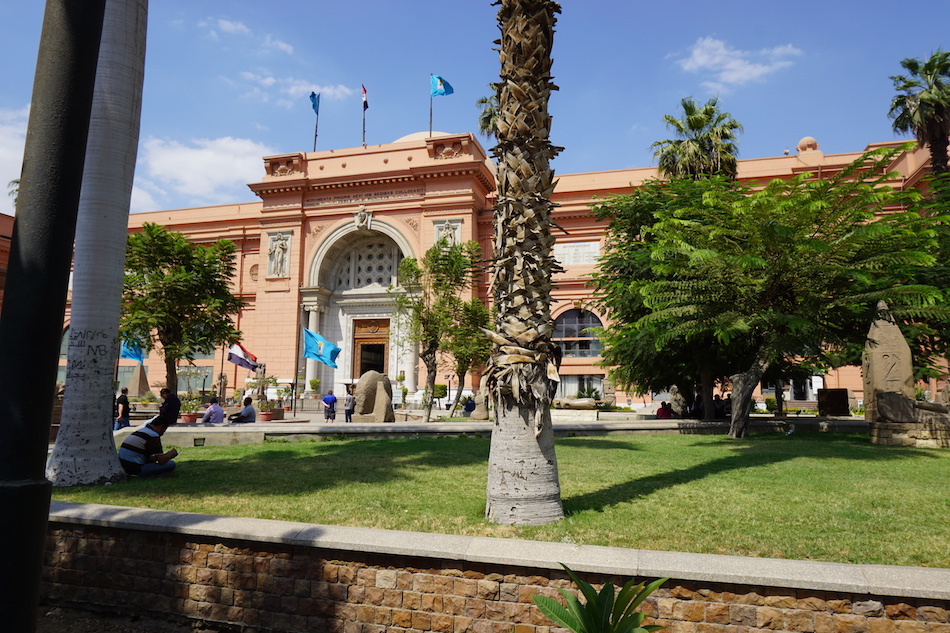 These magnificent and spectacular treasures from Egyptian civilization should not be missed.
EAT, EAT, EAT 
Egypt is not specifically known as a place for foodies, but during our last visit we have found that this is slowly changing.
Zooba, a fairly new Egyptian restaurant that specializes in high quality fresh Egyptian street food is definitely a must visit while in Cairo. As you walk into their brightly blue coloured front door, you will immediately feel the hipster vibe.
It is a small restaurant with a communal table, so say hello to your neighbour, and enjoy your whole grain koshary, fresh cut fries with cilantro, and falafel sandwich while knocking elbows. Kazaz is another place that pleasantly surprised us this time around.
Kazaz is an extremely busy Egyptian fast food restaurant with incredibly low prices. They serve a fantastic lentil soup that gives you the option to order with, or without butter. Love that.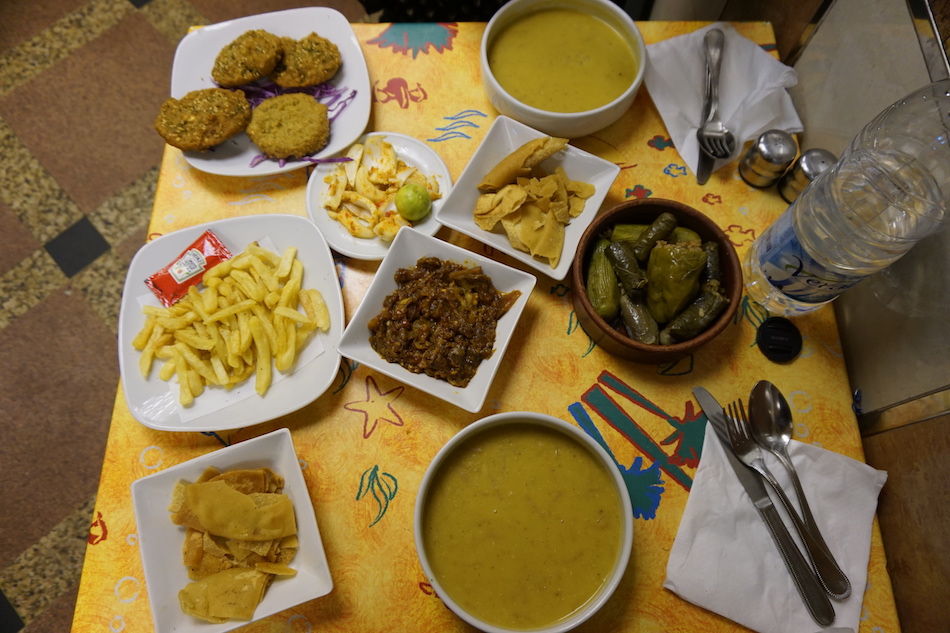 The thick soup is served with sliced lime, fried pieces of pita, and raw onion. We were so excited with all of the vegan options that we ordered a bit too much.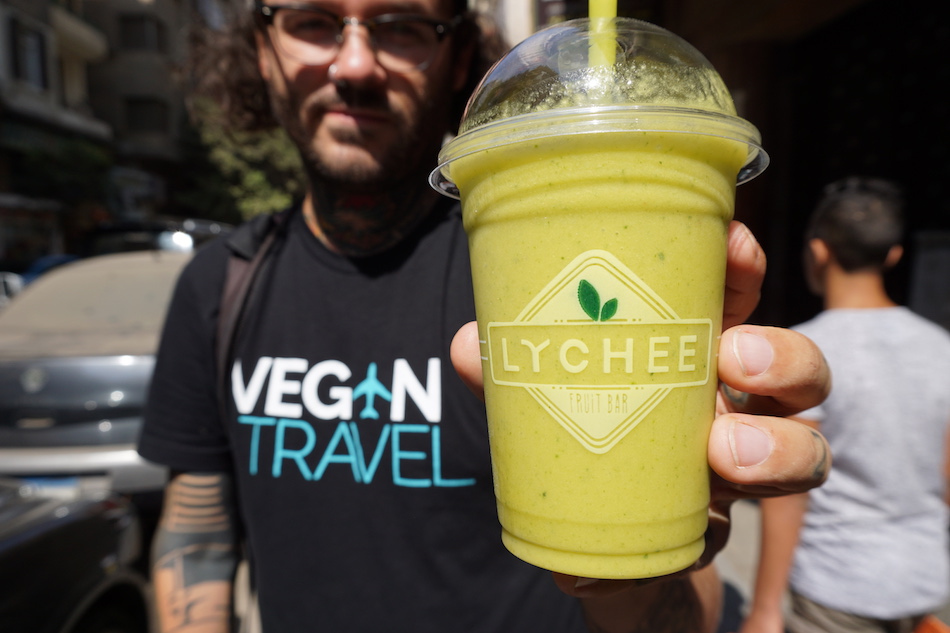 From fresh fruit juices on the street, to koshary stands, chocolate cake, and hummus and tahini; you will not go hungry in Cairo! Make sure to check out our Vegan Guide to Cairo.
FELUCA ON THE RIVER NILE
Cairo is set on the Nile River. If you get tired of the noise, hustle, and bustle, try experiencing it from the water. Sail along the river on a traditional Egyptian sail boat while listening to Nubian music.
Enjoy the evening breeze while watching children play on the river bank and women washing clothing.
After a hot day visiting the pyramids, watching the sunset on a relaxing cruise along the river Nile is the perfect ending to a perfect day in ancient Egypt.
Being avid social media users, we see many reviews about Egypt, and some of the comments are indexed under "needs improvement" or "could be better".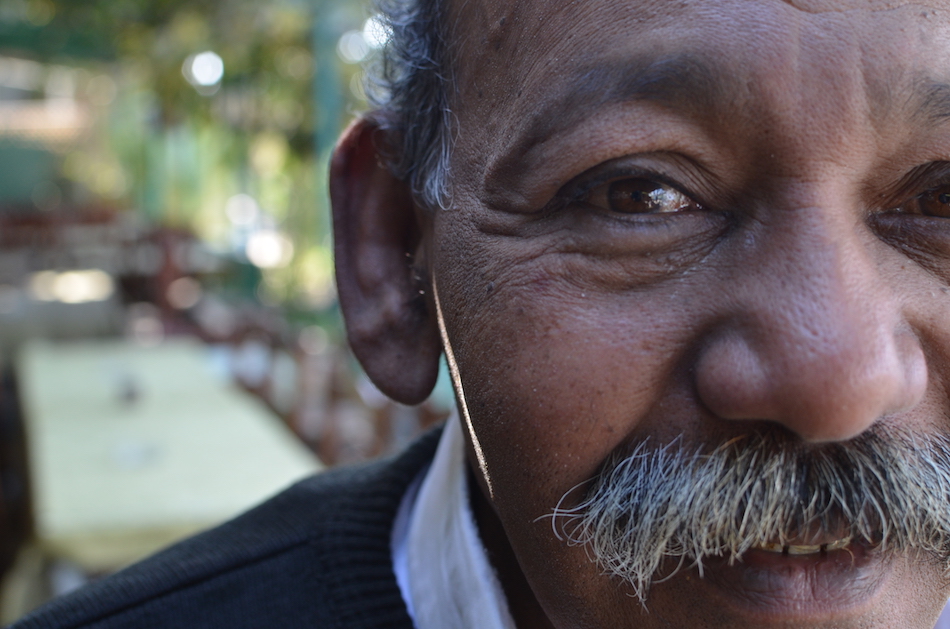 These reviews are speaking of the in your face approach of the Egyptian people. Although they may have a point, we feel that Egypt is best enjoyed, and its authenticity felt, when you fully embrace the culture and adjust your mindset.
It then becomes much easier to simply enjoy your time; because their traditions, and way of doing things, are not changing any time soon.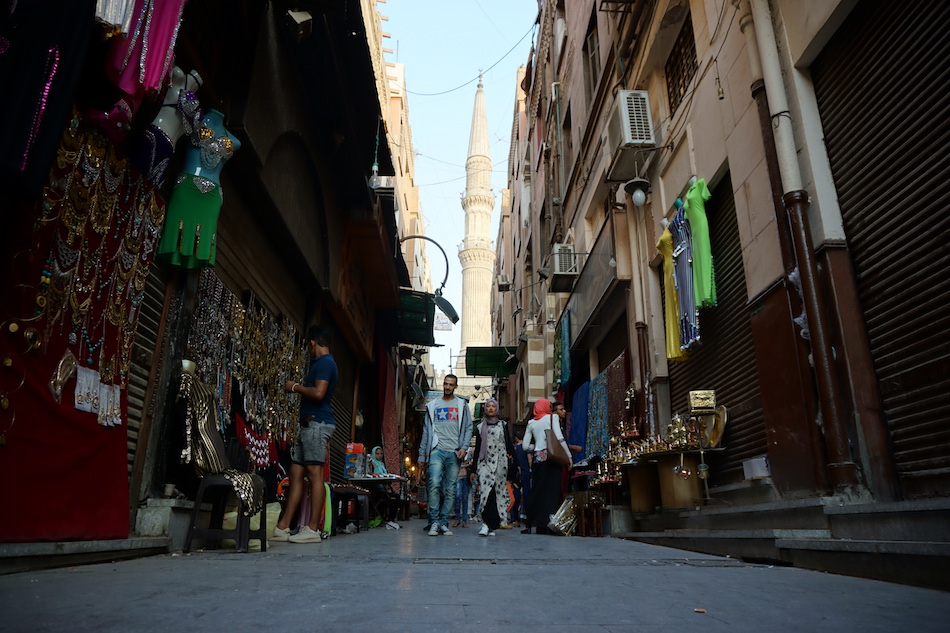 And why would we want them to?