Every now and then you may step into a moment, a room, a city, that feels utterly brilliant. It could be high vibing energy, buzzing locals, friendly communities, amazing restaurants; maybe even a little bit of all these things. That's exactly how I felt when I landed in Amsterdam, Netherlands.
Unequivocally overrun by bicycle enthusiasts—not just for sport but you'll see ladies in heels and men in business suits cycling by—beautifully lush green parks, a safe and easily walkable city center, tall narrow brick buildings, and more boats and water canals than you knew could exist outside of Venice – Amsterdam is undeniably breathtaking.
I had the pleasure of spending three days in Amsterdam recently and this is what I found:
THE FOOD
Roots – vegan-friendly juice and smoothie bar
(Amstelveenseweg 164)
I was desperately hungry when I awoke on my first morning in Amsterdam. I had about an hour walk ahead of me, from my AirBnB to Central Station to pick up my iAmsterdam City Card. So I quickly searched for a juice place and found Roots just a few blocks away from my starting point.
The acai bowl was the perfect filler for my walk through Vondelpark and on through the city center.
Koffie Ende Koeck – 100% vegan
(Haarlemmerweg 175)
This was hands down my favorite foodie stop in Amsterdam. It's an all-vegan cafe run by a lovely woman who makes incredible pastries, sweets, cakes, muffins, and more. Their coffee is delicious and they also offer a small yet scrumptious menu of sandwiches, wraps, and juices.
In a way, Koffie Ende Koeck felt like it's own little sanctuary. It's tucked away at the end of a narrow street-meets-waterway. There were a few sunlit outdoor seating tables and cozy seating inside. The retro decor felt welcoming and the speedy, free wifi was comforting to those of us (see: me) who access directions and contacts by way of the Internets these days. 🙂
Meatless District – 100% vegan
(Bilderdijkstraat 65-67 H)
This upscale-ish eatery had only been open for about three months at the time I visited; and it seems to be doing fantastically well. In speaking with a local, long-time vegan, Meatless District has been taken well by the general locals and had a very big turnout for opening night.
When I sat for dinner I had the cucumber gazpacho to start, the Meatless District burger with a side of French fries (or "chips") as a main, and a piece of chocolate cake for dessert. It was all quite delicious.
DopHert – 100% vegan
(Spaarndammerstraat 49-H)
This one goes in my top three! One of their employees did a bang up job using Instagram to encourage me to come check it out. I'm so glad she did!
I super duper enjoyed the Banh Mi sandwich that I got, found a little hideaway upstairs to do some work, indulged in [more] chocolate cake, and browsed their shelving stocked with cruelty-free health care and other products.
Put this one at the top of your list; you won't regret it once you walk in and spot the display case bursting with sweets and pastries! 🙂
Mediamatic – mostly-vegan/vegan-friendly
(Dijksgracht 6)
If you're looking for a fantastic pub with a great view and plenty of vegan options, check out Mediamatic! You've got to go on a bit of an exploration to get there – walk past the huge public library, over a bridge, past a super busy and incredibly popular bar (also on the water) and then you round the bend to this beaut!
I stumbled upon this place completely randomly and am so glad I did. While looking over the menu I bumped into my host (the second place I stayed while in Amsterdam—a predominantly vegan community housing unit of sorts) and a friend of his, and ended up joining them for dinner at one of the picnic tables alongside the water.
I tried a bit of the hummus and olive appetizer, enjoyed some "chips" and a salad, and indulged in some kind of aquafaba based meringue puff thingy for dessert.
It's such a unique place (particularly because of the veg menu). Be sure to check it out!
Vegabond – 100% vegan
(Leliegracht 16)
Seeking that hard to find vegan something-or-other that you can't get in your average grocery store? Look no further than Vegabond!
It's not just a mini grocery store (with all kinds of vegan and cruelty-free products) but it's also a cafe! You can sit and enjoy a latte, a fun open faced sandwich, or a yummy donut (made by Nono Cakes – a local vegan bakery).
TerraZen Centre – vegan-friendly
(Sint Jacobsstraat 19HS)
Blame it on the end of a whirlwind Amsterdam excursion, being excruciatingly tired at this stage, or something else (I don't know), but despite the food itself being quite good I wasn't as sold on the atmosphere of this place. It wasn't the decor though, it was the energy I suppose.
When I arrived there was a group of six or so men standing in the entryway who seemed to just be hanging out there for the day. It was a bit intimidating walking through them to go inside the restaurant. It's cute inside, with an aim of a Buddhist flare, of sorts. But the young woman helping me seemed like she wanted to be anywhere else in the world than working in that restaurant. She visibly rolled her eyes more than once when I asked a few questions and ordered. Having said that – the food was affordable, in large quantity, and delicious.
I've heard of others having much better experiences here so don't base your desire to go on just my words. Go check it out and let us know what you think! 🙂
MORE THAN JUST FOOD…
Vegan-Life – 100% vegan shoe & clothing store
(Singel 110)
Located just a few blocks from Vegabond, this great little shoe store was a total surprise to me! I was on my way to find vegan ice cream (of course) and walked by this shop on accident. I was delighted to see that it's a fully-vegan and cruelty-free clothing and shoe store; with some food and health care products too!
The owner and woman working that day said she'd had it as an online store for a long time prior to opening this physical location about eight years ago.
One of the most emotional experiences I've had on my current global trek was that of my visit to the Anne Frank House. It's kind of hard to explain how it feels walking through the literal rooms where Anne and her family hid for YEARS but were captured by the Nazis; reading notes from her diary (that was later published and became a global best seller); seeing videos and photos of her as child, before her death—and the death of the rest of her family (excluding her father, who was the reason her diary made it into the public). It's truly something that's best experienced first-hand. Definitely do this!
PRO TIP: Order your tickets at least 3 months in advance so you can go during the day and without a long line. I waited for only about an hour since I hadn't done so, but I have heard stories of the lines being even longer and some being turned away at the door.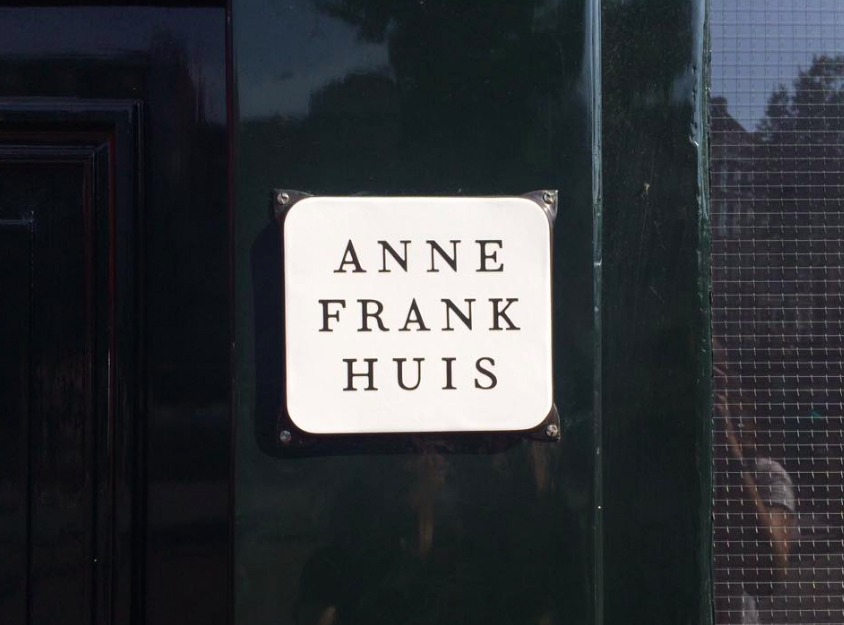 Free Guided Walking Tours
I spent a morning on a SANDEMANs walking tour of the city. I find these types of tours the quickest way to learn about some of the coolest things of a new place. Plus, you usually end up chatting with others on the tour and, as a solo traveler, that can be quite nice from time to time.
This company also offers bicycle tours and evening tours of the Red Light District.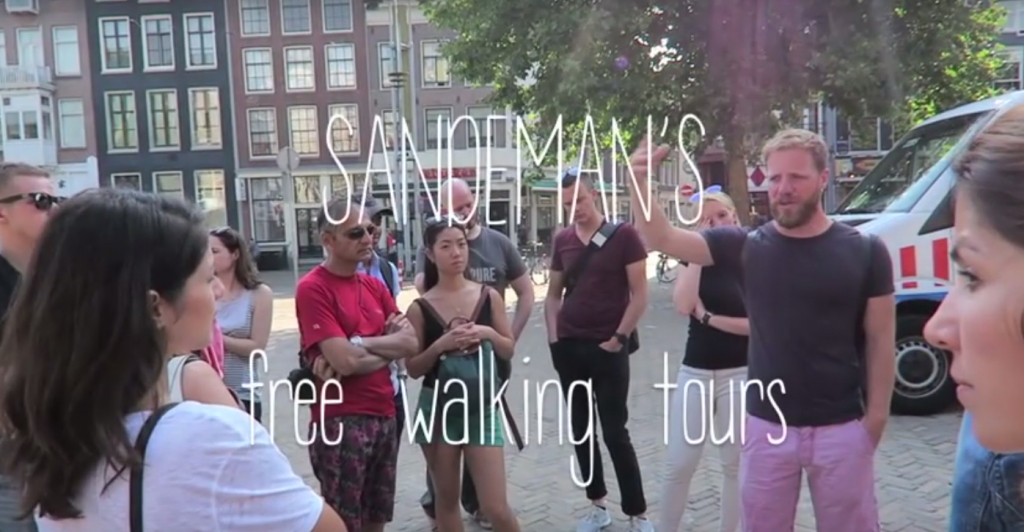 Canal Cruises
Though they seem cliche or expected, it is truly worth taking the time to go on a canal cruise. There are a lot of companies that do this so I would check with a local before selecting one.
The reason I chose the "Lovers" cruise is because it came free with my iAmsterdam City Card. It actually wasn't so thrilling of a tour (guided by audio via earbuds, impersonal, and the information was lackluster). I'd recommend seeking out a different company, if you plan to go on one of these.
That about does it for my short tour of Amsterdam. I can't wait to go back someday! There's so much more to explore (all the museums and other neighborhoods). I'd give yourself a full week or so, if you're planning a visit. 🙂
RANDOM PICS OF THE GORG. CITY
Check out my video tour of Amsterdam, here: