We arrived in Copenhagen late on a Wednesday and left early on a Friday, so Shae and I had barely a full 48 in Copenhagen, and really only 24 hours of actual time to explore.
I woke up first thing on Thursday and went for a run in a park near our hostel. I just picked a park on my google maps app and decided to explore. I ended up running much farther than I had originally planned because every turn showed me something even more beautiful than the last! I came across so many hidden beauties of Copenhagen I wouldn't have found otherwise. Honestly…I have no idea what any of this is but I think that's part of what made this run so special. I had no idea where I was or what it was I was running by, so it was just me, the sunrise, and my eyes to see all these beautiful sights of Copenhagen at 7am. What a perfect start in this new city.
We started out our day by doing a free walking tour through our hostel, Urban House, to get a brief overview of some of the history and sights to see in Copenhagen. We went by The Royal Palace Amalienborg Castle, amazing Cathedrals, peeked around in Old Town and Nyhavn Harbor, and learned all about the history of their taxes, the war, and Freetown Christiania. All that in 3 hours! Although we stopped in a cafe halfway through the tour which was clearly a part of how they make their money, it was a well informed tour and we saw a lot in such a short amount of time.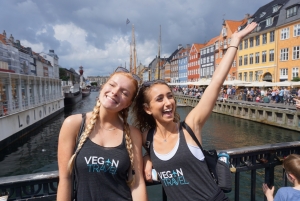 FOOD
Then it was time to explore the vegan food scene! We were asked multiple times by people we met if it was hard to be vegan in Copenhagen. That made us laugh every time because it was so ridiculously easy! So many vegan restaurants and good grocery markets to get fresh food for the hostel (because Urban House Hostel had an AMAZING kitchen, so we definitely took advantage of that).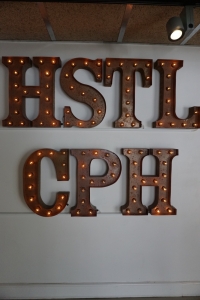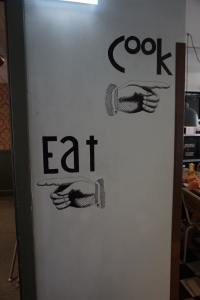 The Organic Boho is a 100% vegan and organic restaurant serving breakfast bowls, juices, smoothies, wraps and salads.
"The concept is holistic thought out and moves within the following communities: Vegan food, sustainability, yoga, animal welfare and music."
They have a very cool "Mantra Menu" where every food item is named after a positive mantra so you have to say it out loud when you order. I love this concept, especially when I ordered the "I Am Strong" wrap and felt empowered for the rest of the day. Places that care about your well-being, mentally and physically, have a very special place in my heart.
"Simply choose a product from our "Mantra Menu" and you are already one step closer to becoming more healthy, caring and enlightened."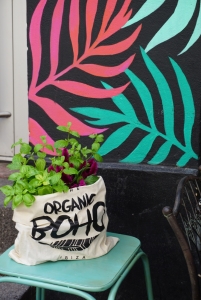 42 Raw is a new contemporary plant-based restaurant with a focus on raw foods. They have sandwiches, pizza, smoothies, milkshakes, acai bowls, juices, dessert and the works! They pretty much have everything you might be craving! We shared an Acai bowl (classic) and it was great! Wasn't the best acai bowl I've ever had but it tasted fresh and the choice of toppings complimented the bowl perfectly. Healthy in a bowl! I can dig it! There are 3 locations: Pilestræde, Waterfront, and Frederiksberg.
"At 42Raw you can satisfy your taste buds in a healthy and pleasant way. With dishes free from additives, sugar, gluten and lactose. Instead, the food here is high on vegetables and healthy fats."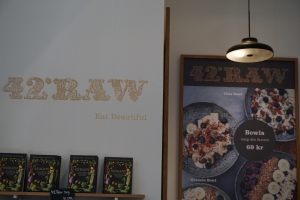 There's this little island across from Nyhavn called the Paper Island. It is home to a giant street food market filled with food trucks and food stalls. You go into this giant warehouse and are surrounded by aisles and aisles of options for food! We decided to check it out and see how the vegan scene was and we were not disappointed! We found multiple (I think 4 or 5) food stalls that were specifically vegan or vegan friendly and then plenty more with at least one or two vegan options on the menu! Once you grab some food you can hangout outside by the picnic tables or pick a seat facing the waterfront. Music playing, good food, and good company; It's a perfect thing to do on a nice day! There are also scheduled events going on you can check out that are listed on their website.
Yeah it's a hostel but it's open to anyone and everyone who wants to come in for some food, drinks, and good music! There's 2 fully vegan (and fully delicious) options on the menu: Vegan burger and a vegan sandwich! The sandwich was definitely my favorite with fresh hummus, sundried tomatoes, and veggies. We hung out at our hostel in the evening because they had live music playing. It's a really cool atmosphere and a perfect stay for vegans. We even heard that a lot of their staff is vegan!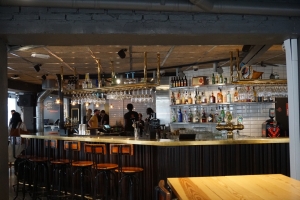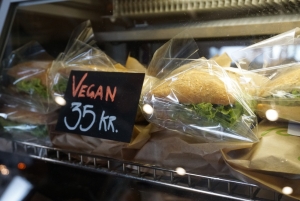 There were a lot of places we passed but didn't get to check out that were also vegan (like Hafnia Bar). Copenhagen is beautiful, historical, and well equipped for all your vegan needs! Definitely give Copenhagen a chance…
but maybe after 2020 because there is a lot of construction going on for their new metro system that will be finished in 4 years.
You can find more from Me and Shae here:
https://www.youtube.com/lifestylewithme
https://www.youtube.com/heyshaee
https://www.youtube.com/vegantravel
Instagram: @shaedynmann @marissa.kai
Snapchat: @shaedynnn @marissa_kai
Blog:
Marissa: https://www.vegantravel.com/vegan-traveler-blog-marissa/
Shae: https://www.vegantravel.com/vegan-traveler-blogs-shae/
Team Page: https://www.vegantravel.com/vegan-travelers-shae-marissa/
Contact us:
Marissa@vegantravel.com
Shaedyn@vegantravel.com