Although Puerto Vallarta is not our favourite Mexican destination, it's a good place to begin our travels-plus it has some great vegan restaurants!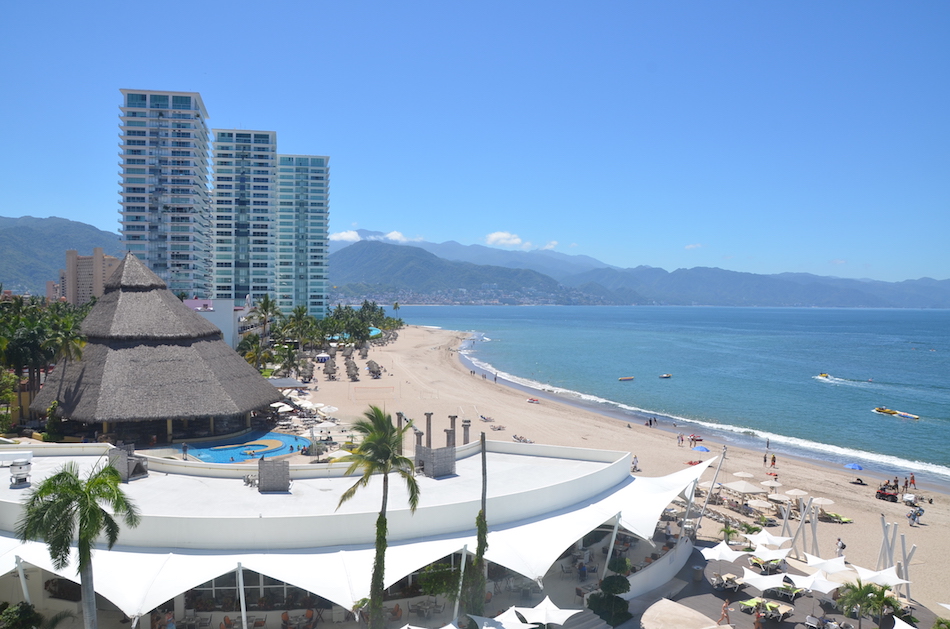 Our world wanderings pretty much revolve around us stuffing our faces with good food, or cuddling animals, and so far, Mexico has been successful for both!
Veggie Table is a new vegan restaurant located in central Puerto Vallarta close to the malecon (Boardwalk) a few blocks away from the beach.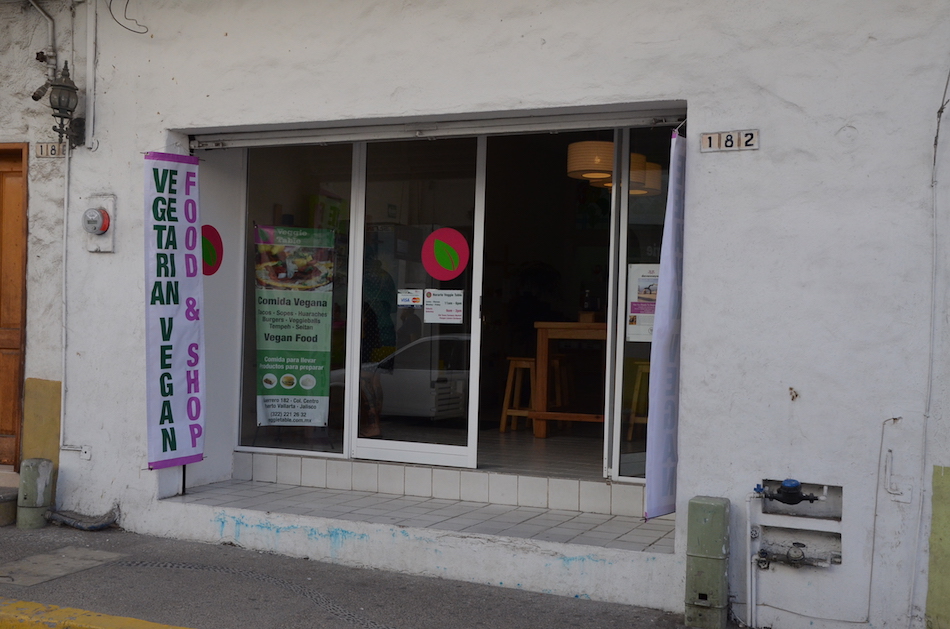 They serve giant burritos, vegan burgers, curries, Asian steamed dumplings, sandwiches, and incredible tacos.
Cody had the burrito bursting at the seams, and I had 4 tacos- 2 seitan chorizo, 1 soy asada, and 1 cabbage. Every single taco was full of flavour, and absolutely delicious, and if you want heat, there is a creamy avocado cilantro salsa, and a tomato based hot sauce at the communal table.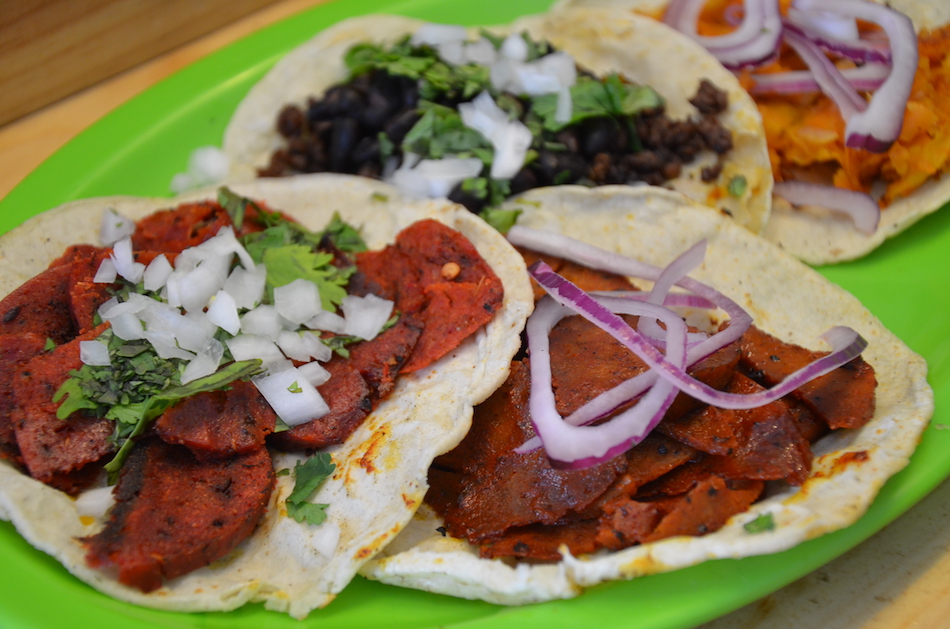 Veggie Table also has a refrigerator filled with vegan products like coconut yogurt, soy meat, veggie burgers, micro greens, coconut, rice, and soy milk.
Sandra, the owner of Veggie Table was very helpful and went through the whole menu with us explaining how everything was made.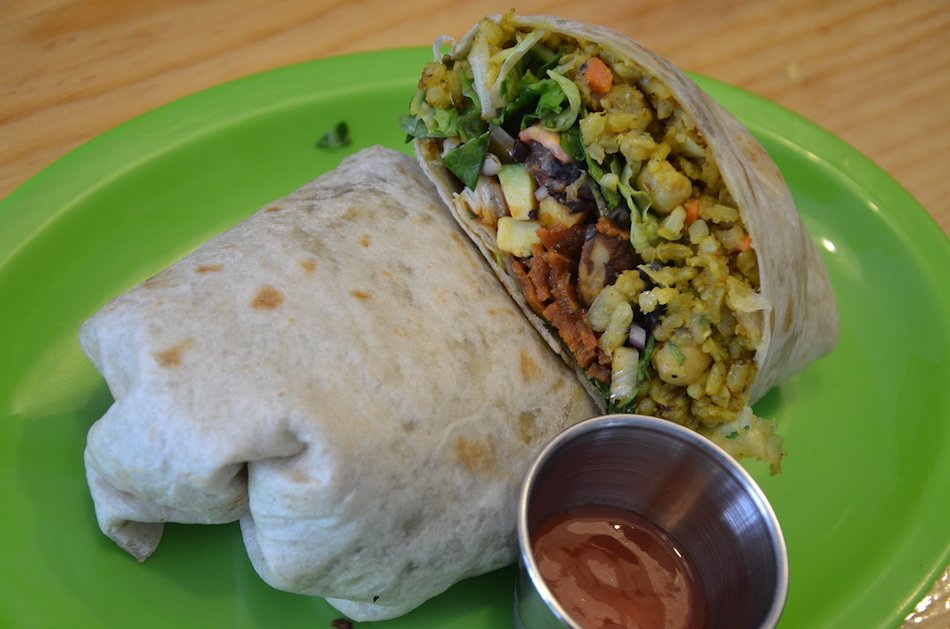 The food is flavourful, the price is reasonable, and it's a perfect stop before heading to the beach.
Planeta Vegetariano is also located close to the malecon, and Our Lady of Guadalupe church.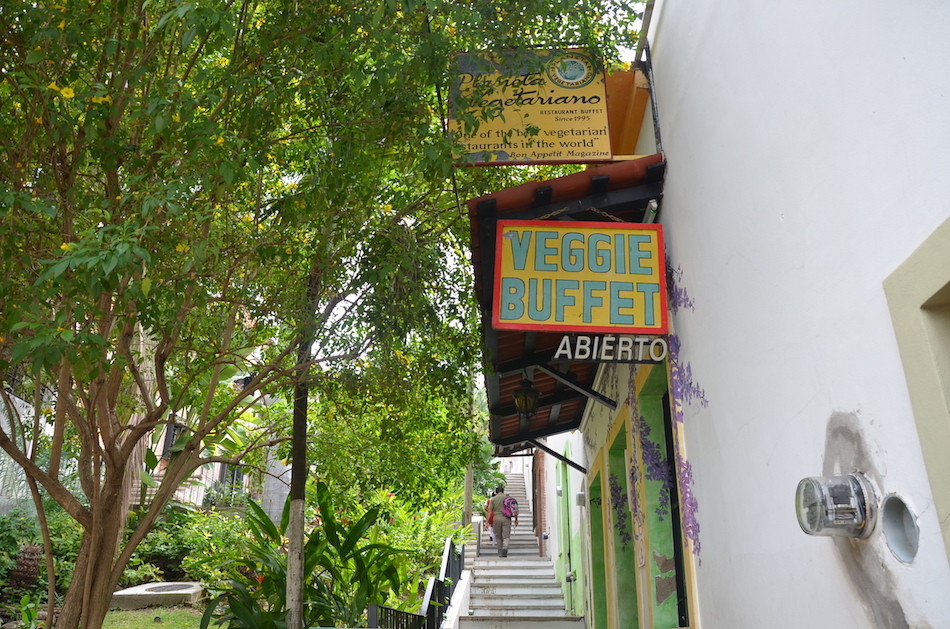 If you are facing the church, you have to climb a few stairs to your left, cross a small street, and climb a few more stairs. You can't miss their sign.
This restaurant serves up breakfast and lunch/dinner buffet style.
The variety of food changes daily.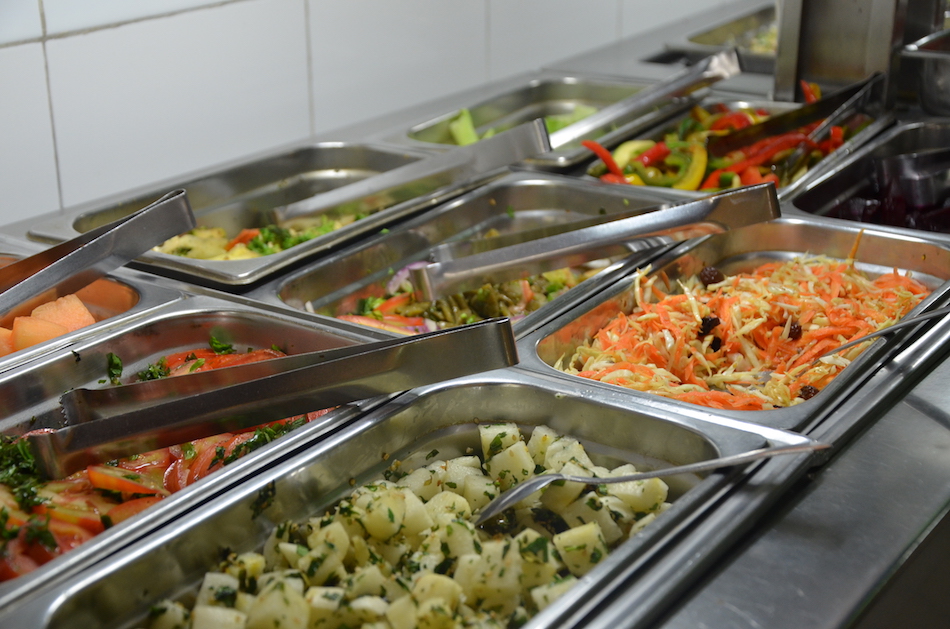 Most every dish is vegan with the exception of cream or butter in one or two items in the hot section, and mayo or yogurt in the salad bar, so just ask 'qué elementos son veganos?' (What items are vegan) and they will happily let you know what you can have.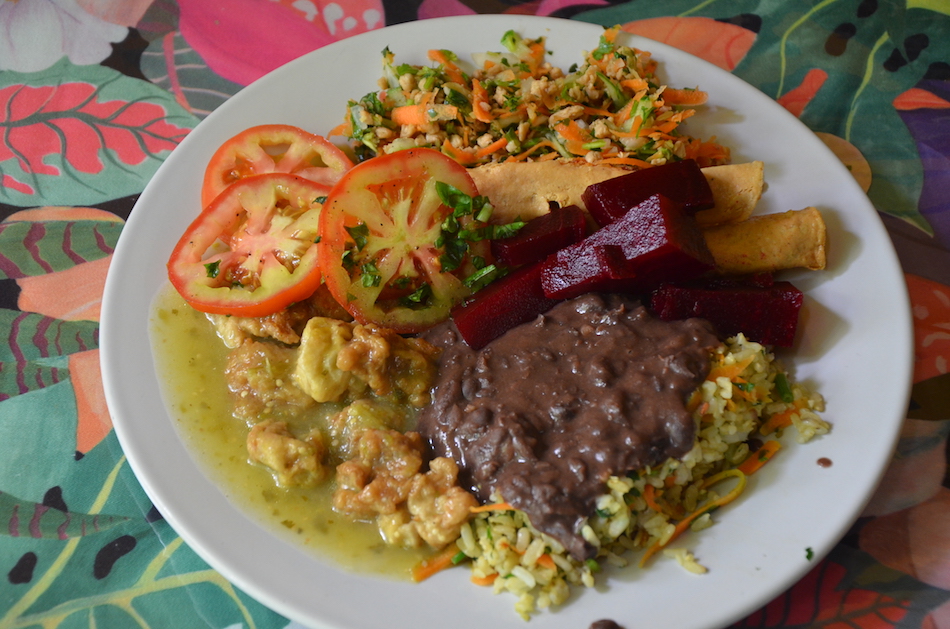 Cody and I have eaten at Planeta Vegetariano several times while visiting Puerto Vallarta and have yet to be disappointed. During our last visit, we had an incredible mushroom pesto spaghetti. It was difficult to stop eating it!
We also filled our plates up with stir fried rice, black beans, veggie croquettes, tostadas, tomatoes, and basil, and a few other cold salads.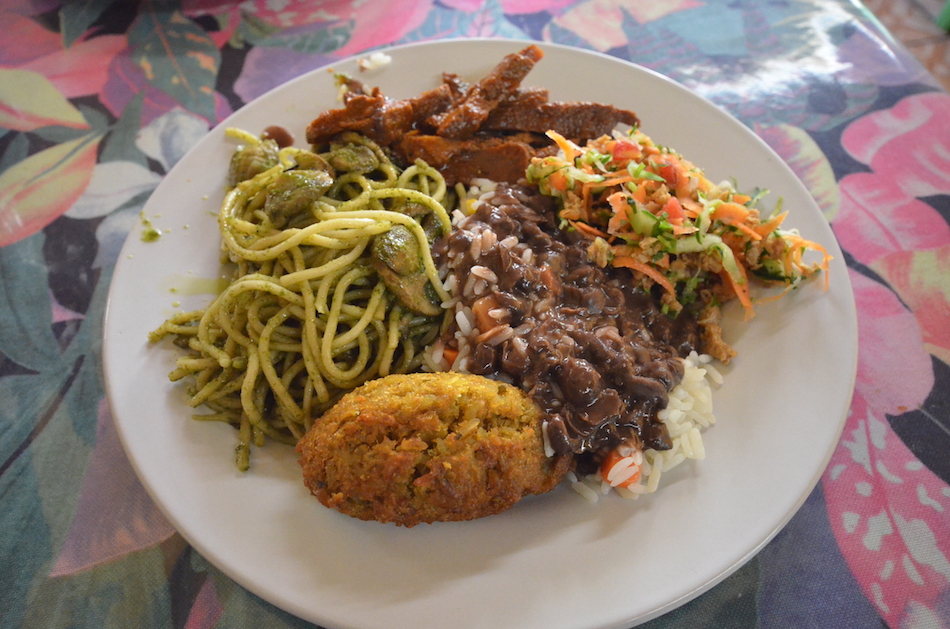 Also included in the buffet are hot tea, coffee, water, and aguas frescas- a combination of fruit, and water. We've tried pineapple juice, a green juice made with cactus, lime, and pineapple, and a Jamaica fruit aguas frescas.
The food here is constantly being replenished, is always fresh, and soooo tasty.
A meal here will set you back 75 pesos for breakfast, and 105 pesos for lunch/dinner and you can eat as much as you want!
Vegetariano Mary is a little more difficult to find but worth the effort for the inexpensive and tasty vegan breakfast buffet. This restaurant is located in Hotel Paloma Del Mar which should make it a bit easier to find if you are taking a taxi there.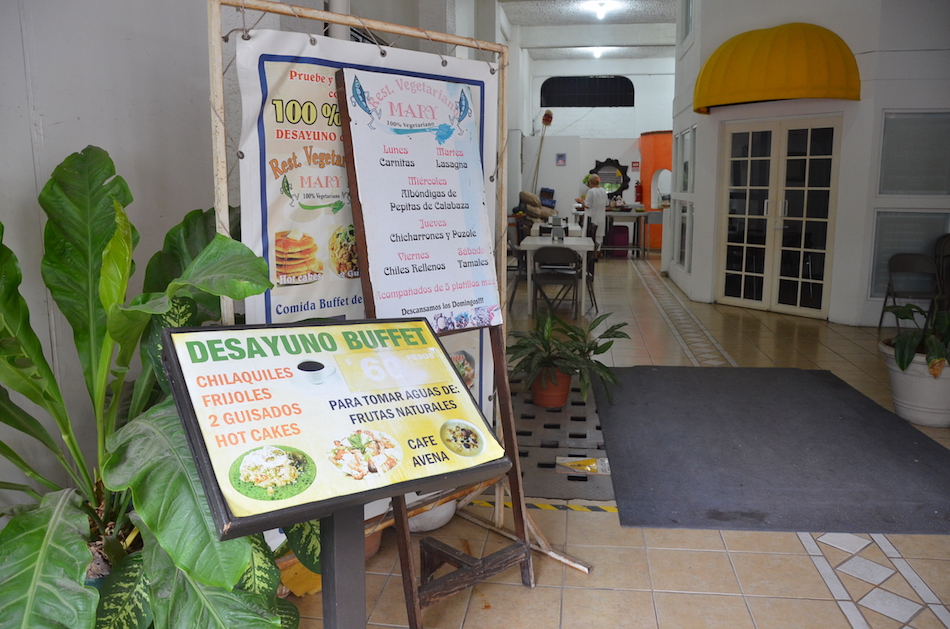 The inside of the restaurant is no frills, but we visited for the food, not the interior.
Unfortunately we only enjoyed breakfast here once, but it was memorable.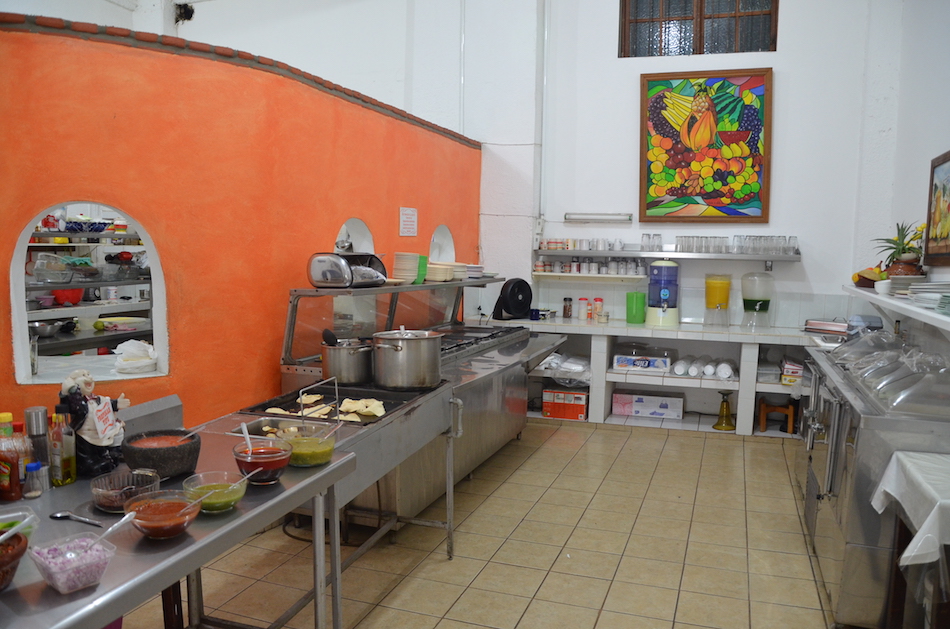 It's rare while travelling to find vegan pancakes, so when I saw that there were pancakes being served I took full advantage of that!
The breakfast at Restaurant Vegetariano Mary is also served up buffet style, and again, most of it is vegan, but be sure to ask 'que elementos son vegans?'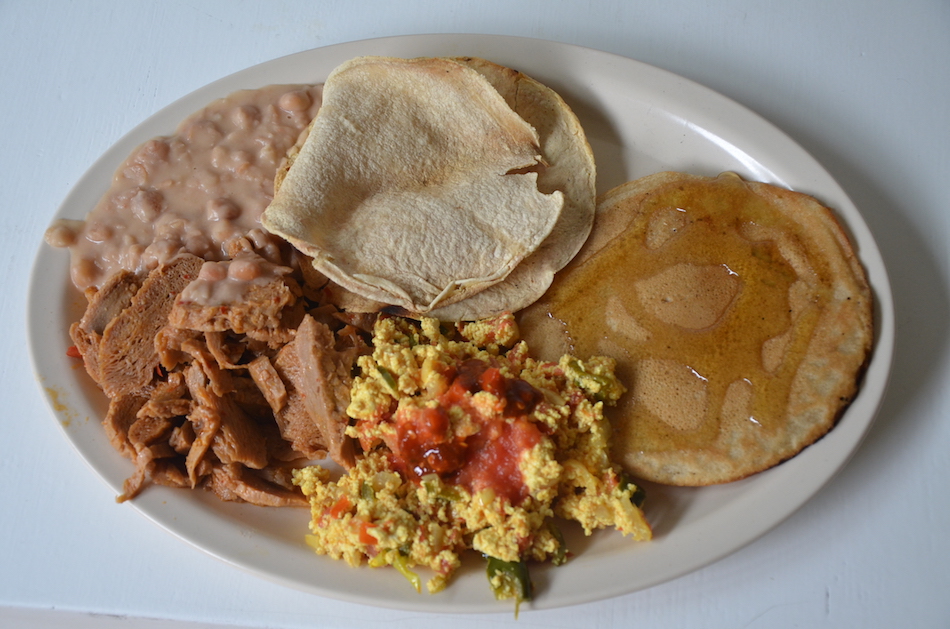 Cody and I both filled up on delicious tofu scramble, frijoles, tortillas, salsa, soy meat and pancakes with syrup!!! All for 60 pesos!
We hadn't planned on visiting this restaurant while in Puerto Vallarta, but we were running late and had to catch a flight to Mexico City, so we hopped on the bus and took a 5 minute ride up the street.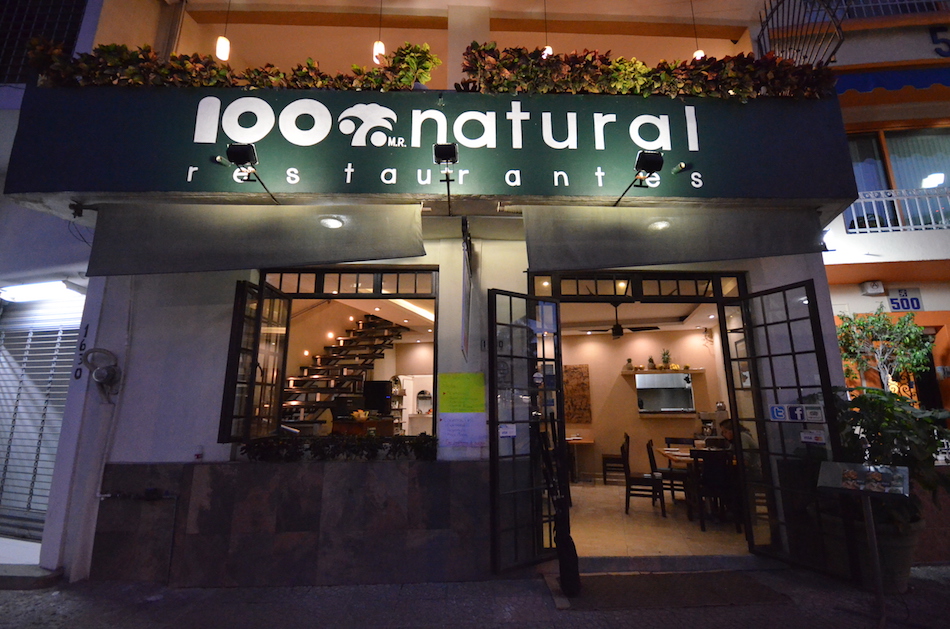 100% Natural is not a vegan restaurant, but they do have a separate vegan set menu (140 pesos) which was very nice as I didn't have to ask whether there was animal fat or broth in anything.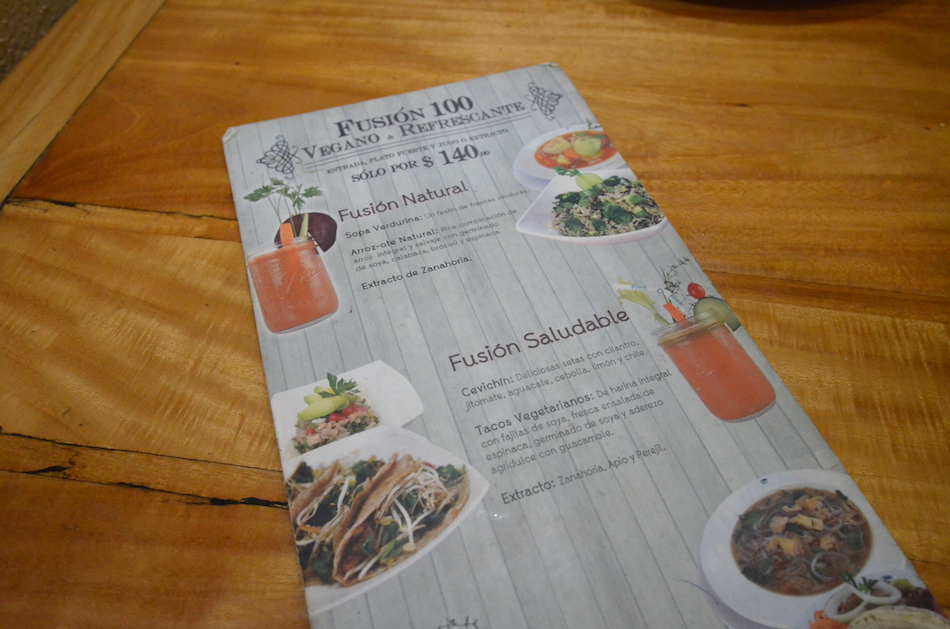 I chose a meal that included a vegan ceviche made with finely chopped onions, mushrooms, tomatoes, cilantro, and lime.
The main course was 3 delicious whole grain soft tacos filled with grilled red and green peppers, spinach, tomatoes, sprouts, and soy chorizo with quinoa, and a side of guacamole and chips.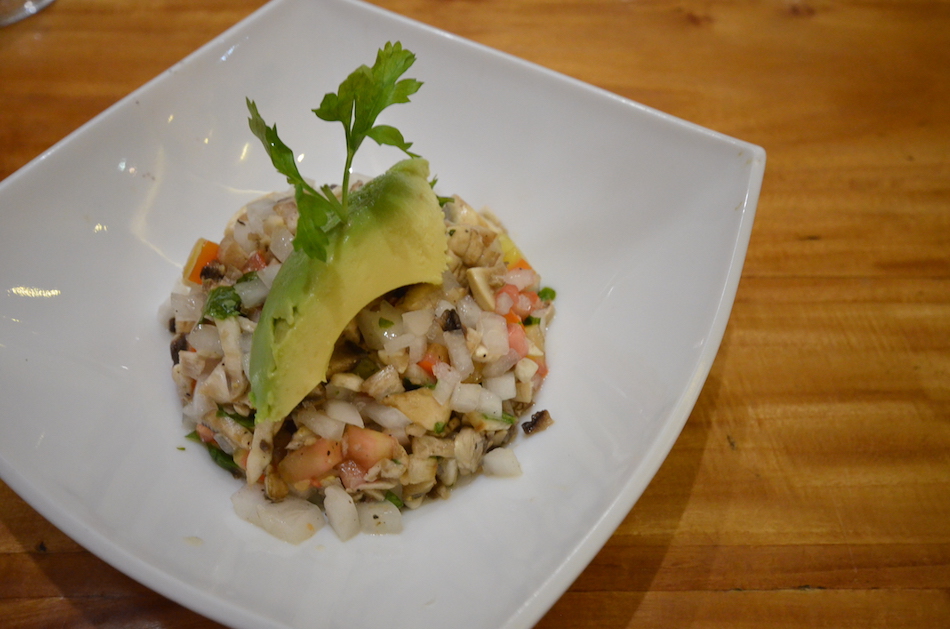 The food was very fresh, and full of flavour.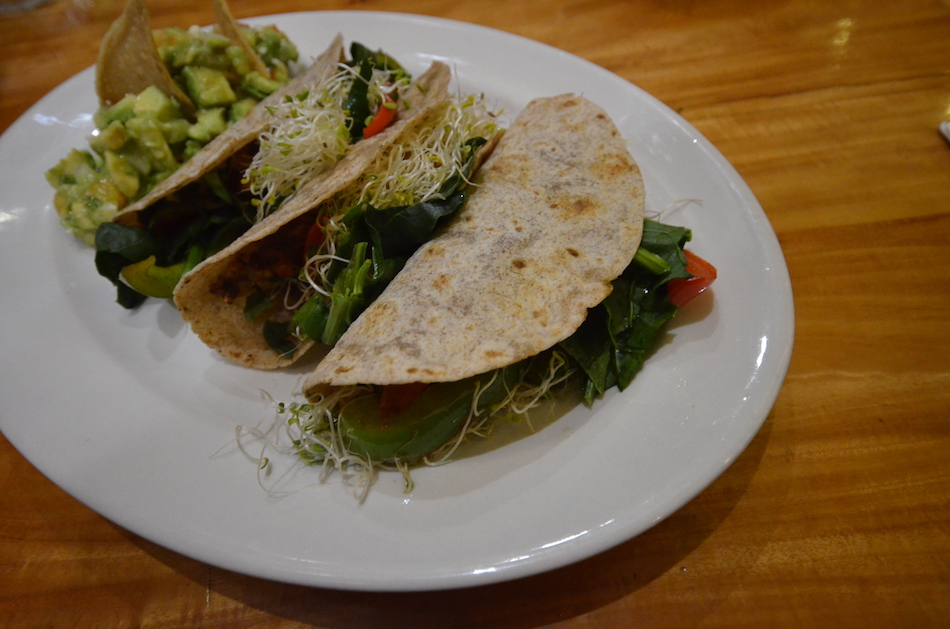 I'm glad we dropped in. 100% Natural is also easy to find. It is located across the street from the Sheraton bougainvilleas hotel on the hotel strip.
This small canteen style Chinese restaurant is probably the most difficult to find out of them all.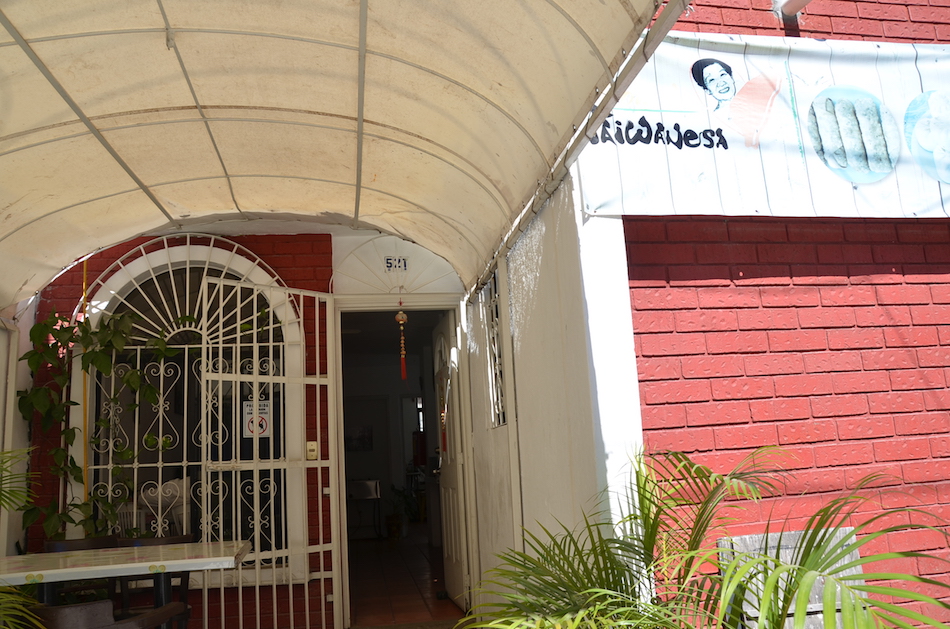 Tucked away on a small local street behind the main road that takes you to the airport, Comida Taiwanesa has their food laid out buffet style but you are charged by weight.
When we visited, two out of the 7 items were vegetarian, but everything else was vegan. We arrived just as they were pulling fresh and warm Chinese buns out of the oven.
Lucky us! we also filled our plates up with fried rice, chow mein, mock fish fillets, and soy meat. Everything was to our liking, and the price was right at 160 pesos.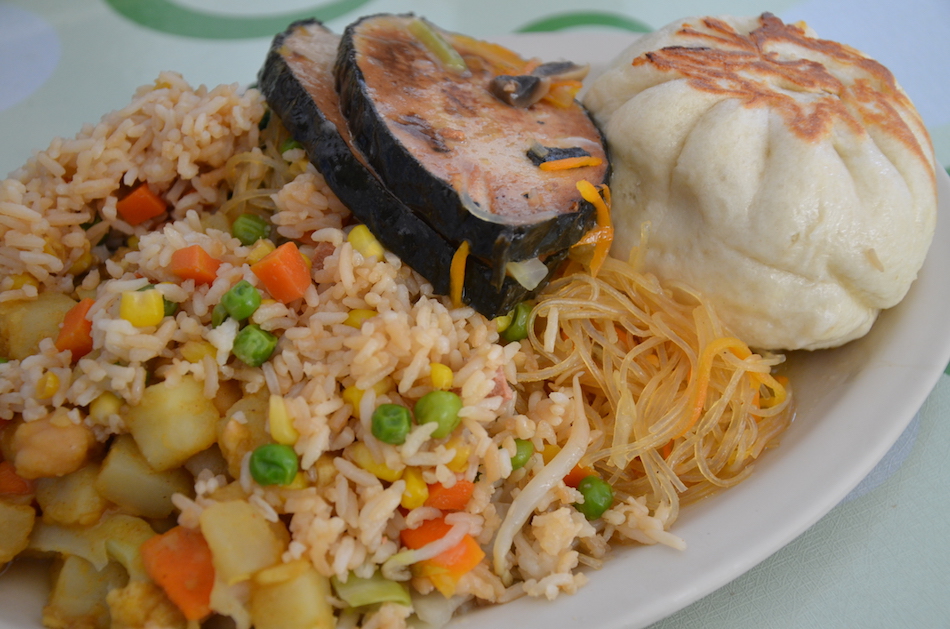 Your best bet in finding this place is either taking a taxi from the main busy road in Puerto Vallarta, or if you are good with streets and maps-hop on one of the local buses heading to Walmart, get off right before the plaza, and follow your map. It is only a few turns into a local area.
*Comida Taiwanesa doesn't seem to have clear hours of operation, so make sure you call to ask if, and when they will be open. This will save you time, and frustration*
With all of these vegan options, plus more that we didn't get a chance to visit, you won't go hungry in Puerto Vallarta.
To read more about Giselle and Cody's travels, check out their website Mindful Wanderlust