My favorite part of the year is when I'm going on holiday. Even though I don't get to travel as much as I'd like, I try to make the best out of it.
My last trip was to Mexico, the southern part of the country and very famous for the beautiful beaches, old Mayan ruins and friendly people.
I had the chance to visit a couple of cities, towns and islands including Cancun, Tulum and Playa del Carmen.
On this post, I want to share with my fellow vegan travelers some of the important sightseeing places that I could enjoy and really recommend visiting, as well as the yummy food I could try while there.
CANCUN
My adventure started in Cancun, one of the most famous tourist destinations of the Yucatan Peninsula.
The hotel zone with their five-star all-inclusive resorts, turquoise beaches, white sand and countless activities, is chosen by thousands of visitors each year including it as a favorite place for spring breakers.
If you want experience the local life more, then you can choose to stay in Cancun downtown instead of the hotel zone, likewise is extremely central, there are plenty of restaurant options and connectivity to the hotel zone 24 hours a day by using local buses that have affordable prices.
The hotel zone in Cancun has different kinds of attractions for every taste: museums, bars, malls, beach clubs and also you can practice water sports.
Some restaurants with vegan options in Cancun:
For a full Cancun guide  and more vegan options you can check my personal blog.
MAYAN RUINS
Yucatan was part of the home of the Mayan civilization; if you like history and ancient cultures then I suggest you give them a visit.
There are very famous ruins like Chichen Itza, Tulum and also Coba, if you have enough time you could visit them all.
Tulum is a place full of history and so far, the only Mayan ruins that have a view and access to the sea; so take advantage of that and dip in its beautiful turquoise waters after you've explored around.
The vegan restaurants in Tulum also provide an important reason to choose to stay longer.  
To visit Chichen Itza I decided to stay closer, in the city of Valladolid. Also because I wanted to see a different aspect of what I had previously seen in Cancun.
Valladolid is a colonial city that still preserves many of the architecture and styles from when the Spanish lived there. It's also very easy and cheap to get to Chichen from there.
I visited a very nice restaurant for dinner and had a great time enjoying the views from the roof. The place was fully decorated with Frida Kahlo images.
ISLA HOLBOX
Holbox was not originally part of my plan, but after seeing some pictures and comments about it I made up my mind that I wanted to visit that village island and stay there relaxing for a couple of days, and away from the bustle and touristy feel of Cancun, Isla Mujeres or Cozumel.
I enjoyed my time there, even though the sea was not as calmed as it usually is since there had been bad weather the weeks before. Still, the town is very small and keeps that traditional Mexican feel.
There are less vegan options but I could find some delicious food and also paid a visit to the local market for  fresh tropical fruits.
I could enjoy a delicious salad bowl, a vegan Spanish tortilla for breakfast and tasty vegan fajitas with plenty of corn tortillas.
I hope these pictures inspire you to visit Holbox island!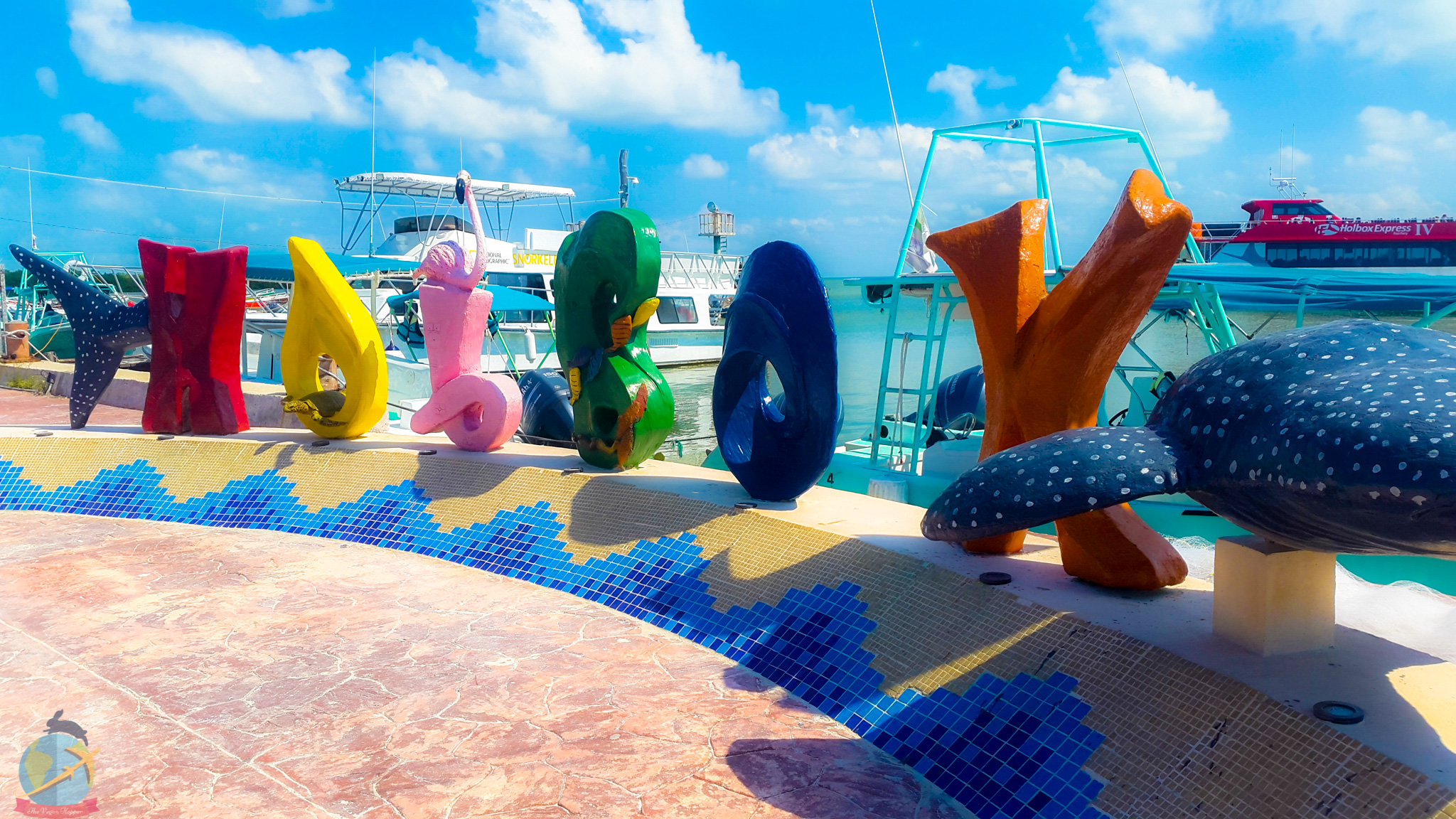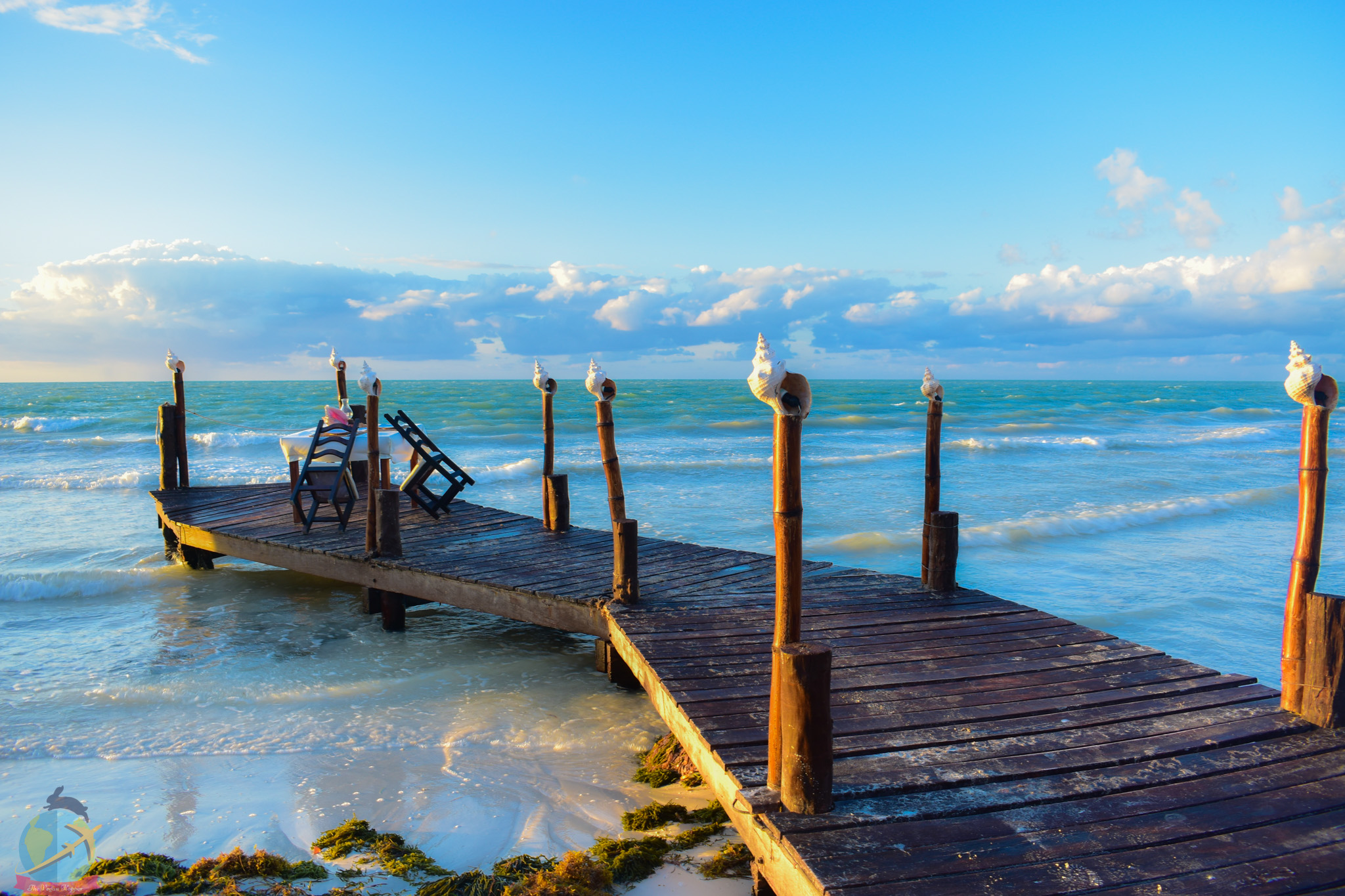 PLAYA DEL CARMEN AND RIVIERA MAYA
My last stop of my travel was Playa del Carmen, and one of my favorite since there was so much vegan food that I wanted to stay longer or go and live there!
Playa is located about 68 km away from Cancun, and in the heart of the Mayan Riviera. It's an ideal place to stay because it has all the facilities and easy access to many tourist attractions in the area, but also, a few blocks from the center or Quinta Avenida you can enjoy quiet places that will make you feel like a local.
There are over 150 km of coastline to choose from! So, it is possible to visit a different beach every day. Either in Playa del Carmen with its several beach clubs, Akumal with the cute turtles or the majestic turquoise beaches of Cancun, Isla mujeres or Tulum. You're the owner of the choice.
Also don't forget to visit the cenotes, only available on this part of Mexico!
During my stay in Playa I gave myself the task of trying as much vegan food as possible. Sad thing is that during the month I visited some of the restaurants I really wanted to try were closed for remodeling or moving; so those will have to wait for a next visit.
These are some of my favorite ones that I could try:

For more info about why I'd move to Playa del Carmen and more details of the vegan food options you can find, please visit my personal blog.
I hope this post inspires you to visit Mexico, even if you can't find a vegan restaurant nearby there are plenty of fruits and vegetables at really affordable prices. Tortillas are an excellent option to make vegan tacos. The only thing you need to be careful when buying beans is that they don't use pork lard; for this you can check with the vendors or if buying from the supermarket check on the ingredients. Buying your own ingredients and preparing them at the place you stay is a good option to save money and also be sure that what you eat is vegan.
For more information about my travels and other topics I write about you can check out my blog and social media: