April 2016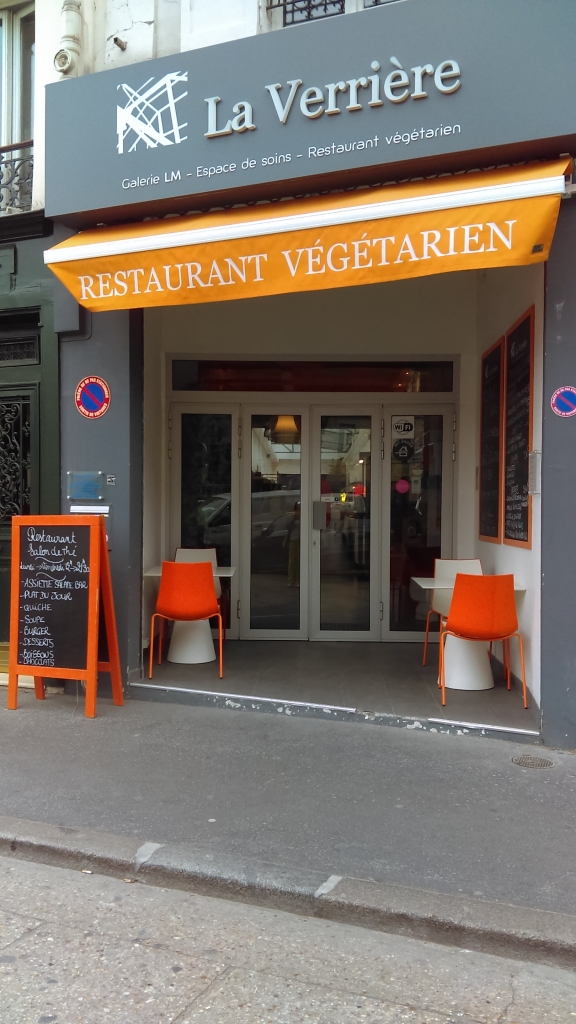 During a family vacation to France, I was glad to find a vegan restaurant in walking distance from our hotel. I was aware that many non-vegan items such as diary products and meats are a staple in French Cuisine. I knew I would have to do my best to work around this to maintain my diet. However, at La Verriere, I was free to try the majority of their food offerings. It is self-serve, and the costs varies as plates are weighted.
What made the dining experience wonderful were the mother and daughter who own the restaurant. They were very helpful and kind. I also really liked the simple layout as it spoke to the diet of simple and cleaning eating.
My Plate: I had Foccaccia which is Italian Bread with Mushroom and yam. Lasagna. A soy and yam (sweet potatoes) based dish (veganized) called Hachi Parmentier. Veggies. This soy cream dessert with passion fruit! Everything was delicious!
Additional France Vegan Travel Blogs:
France Vegan Travel Videos:
VeganTravel.com is a place where vegans from around the world can share their passion for travel and adventure, help promote and grow interest in going vegan, shed light on the issues animals are facing around the globe, and help build a more sustainable and compassionate world. By sharing our collective experiences, we believe we can show the world how easy it is not only to travel as a vegan, but also spread a message of compassion with those we meet along the way.