Belgrade surprised me by having vegan graffiti everywhere!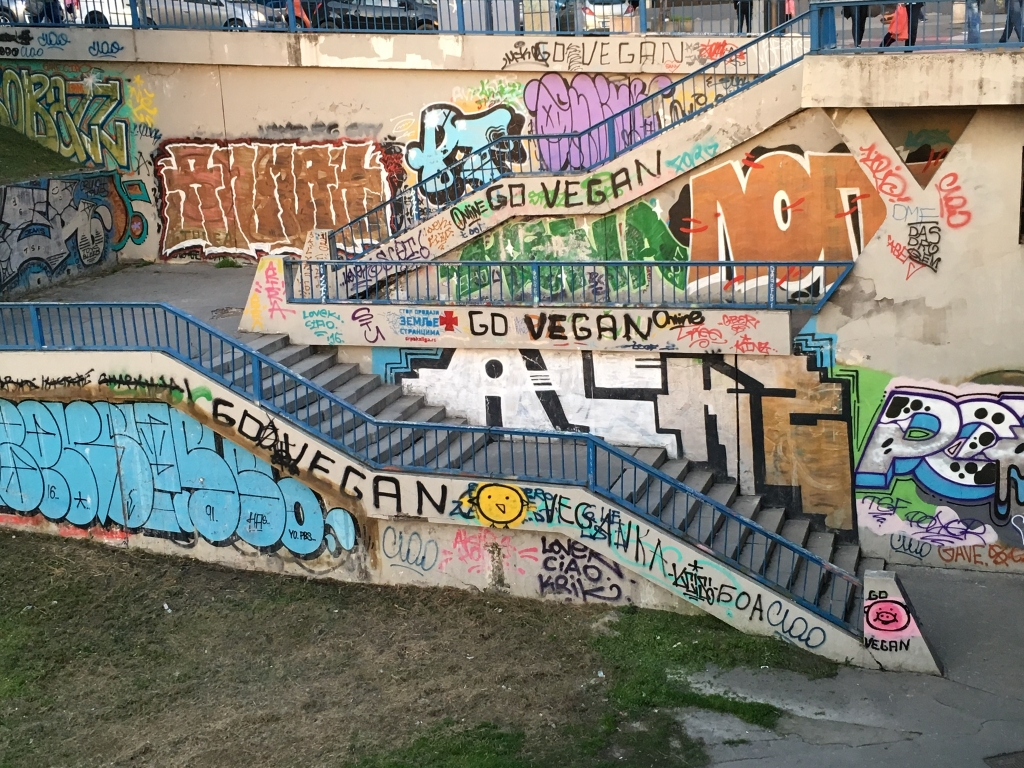 We walked around the Zemun area, which was different to the Belgrade old city. You can walk there from the old city in about 45-60minutes or take bus 84 or 15. The walk is really beautiful with the Danube river and swans, although there is also alot of rubbish along the river.
We walked around Belgrade and saw the Skadarska street (Bohemian area), republic square, fortress, Victor statue, St Micheal's church. While walking around we saw many unusual buildings, and it was normal to see buildings of very different ages right next to each other.
We went to Mandala, and the food was amazing. It was high end but the staff were so friendly that I didn't feel out of place in my jeans and backpack! We tried the daily soup, Mac burger and chickpea fries, carrot terrine, chocolate ganache with cherries. My only regret is getting one of the chocolate ganache, when it was so good I could of eaten 10! The whole meal cost 4000DIN (34euros). Definitely recommend this place!
We tried Mayka, which has the craziest interior, it was like a massive junk sale but with a retro vibe! We tried the falafel burger (too deep fried for me), club sandwich (little dry but very filling), burger (really good), chocolate smoothie (amazing), fresh juice with pomegranate (really nice), orange and chilli cake (for me there was too much chilli), brownie (a little dry). The whole meal cost 3600DIN (30euros)