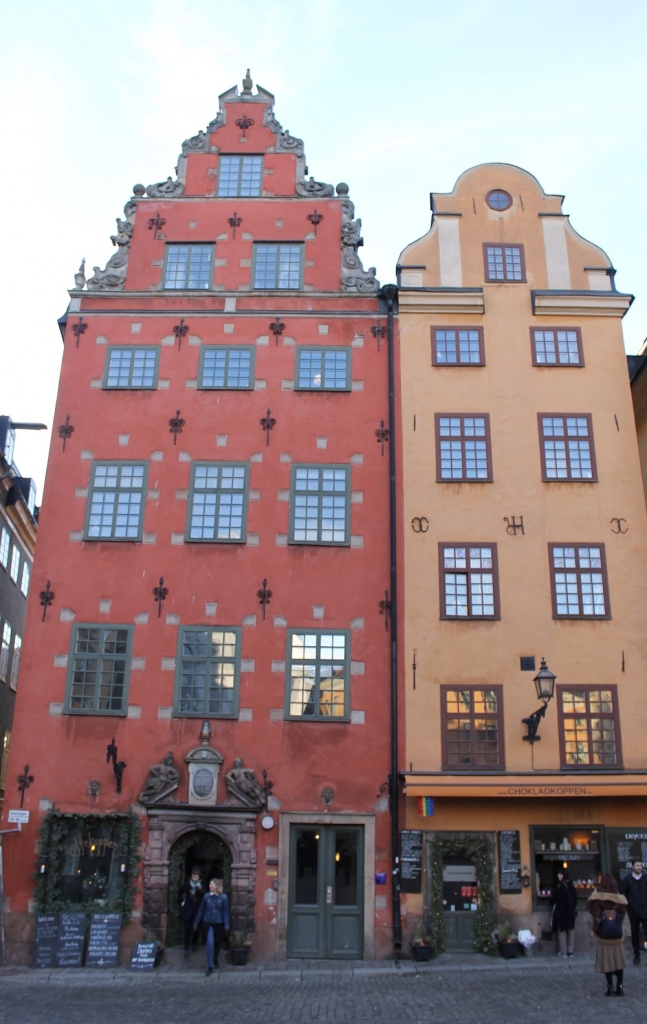 One of the perks of having a husband who works for a foreign company is that he sometimes get to travel to the head office. He normally only stays a few days, but when he told me that he was staying an entire week and suggested I meet him there, no arm-twisting was required.  Especially since I'd been dreaming of going to Stockholm ever since he started working for Skargards a year and a half ago.
I flew there on a Wednesday and landed in mid-afternoon. The cheapest way to reach the city from Arlanda airport is with the Flygbussarna, which costs 130sek (approx. 13eur) and makes multiple stops along the way to Central Station. You can purchase your ticket at the terminal or directly from the driver, but I later realized that you can buy it online and save 31sek.
From Central Station it's fairly easy to walk to most places in the city, so I picked up my press Stockholm Pass at the Visitor Center, which would give me free entry to most museums as well as access to the hop-on hop-off busses and boats. Martin and I are usually not the biggest fans of museums, but I was visiting the city alone, during winter, so I was actually thankful I had something to do. And Stockholm turned out to have exhibitions more than worthy of my attention!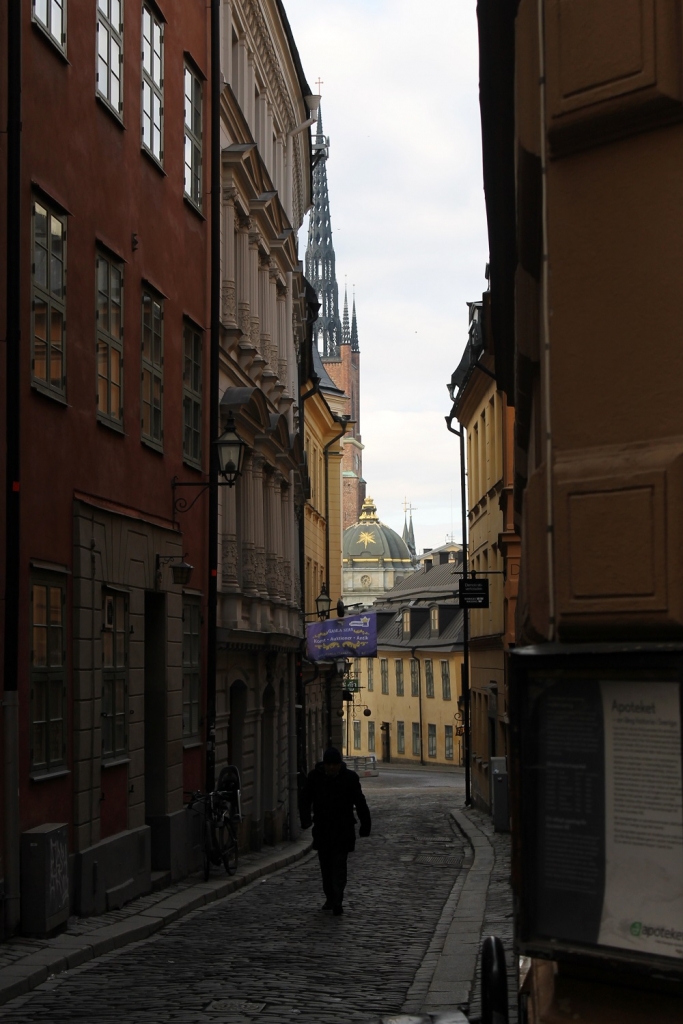 Walking through the old and narrow cobblestone streets of Gamla Stan, the medieval neighbourhood, on a rare sunny afternoon to reach Martin's office left me eager to see more. This part of town dates back to the 13th century, but most buildings left today are only a couple hundred years old –which is still older than most places in North America.
Gamla Stan actually reminded me a little of Tallinn, the pretty capital of Estonia, which stole my heart two years ago and should definitely earn a spot on your list.
DAY 1 – Herman's vegetarian restaurant, Fotografiska & Hot pot in Gamla Stan
On my first day in the city I took it easy and got up quite late before heading to Herman's vegetarian restaurant, which I found on Happy Cow, for lunch. There I only paid 135sek (around 14 euros) for an all-you-can-eat buffet featuring warm and cold dishes as well as a freshly baked pillow-soft loaf of bread and a huge tub of hummus I could have eaten with a spoon.
After lunch I enjoyed a yummy cup of coffee by the bay window overlooking the city, lost in my own thoughts. I'll admit sitting and eating alone did feel a bit strange though, which is probably why I never travel solo.
Herman's vegetarian restaurant: Fjällgatan 23B, 116 28 Stockholm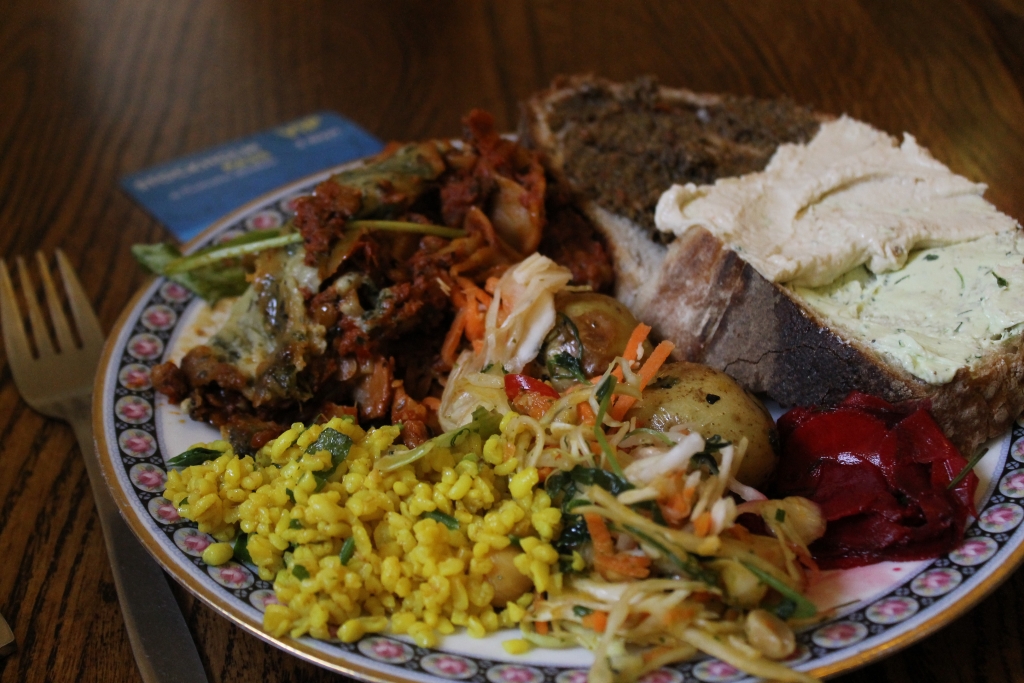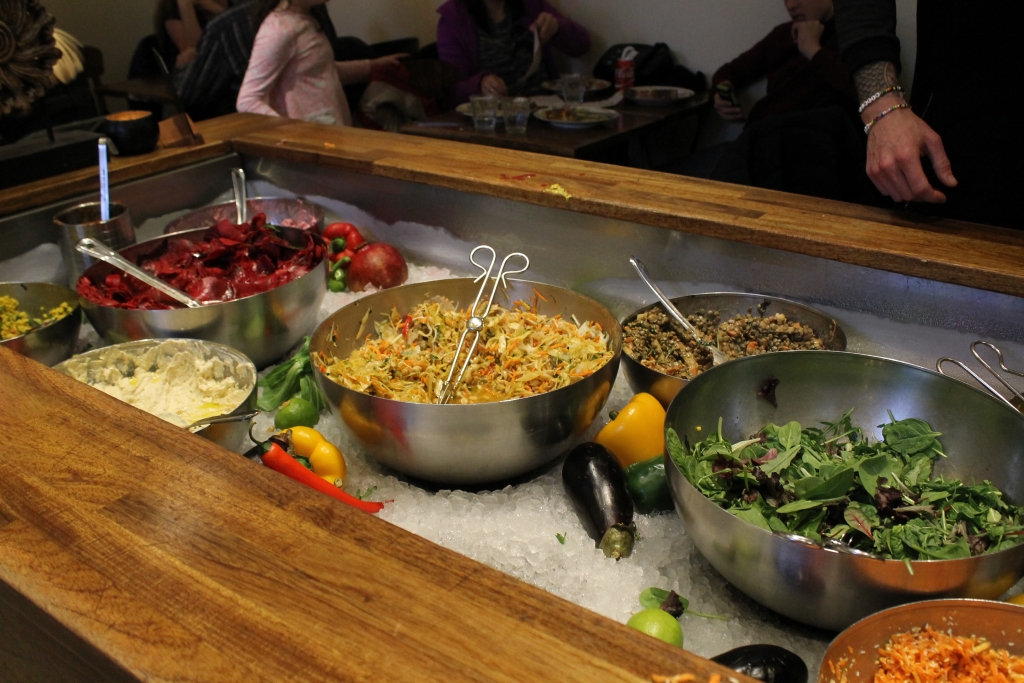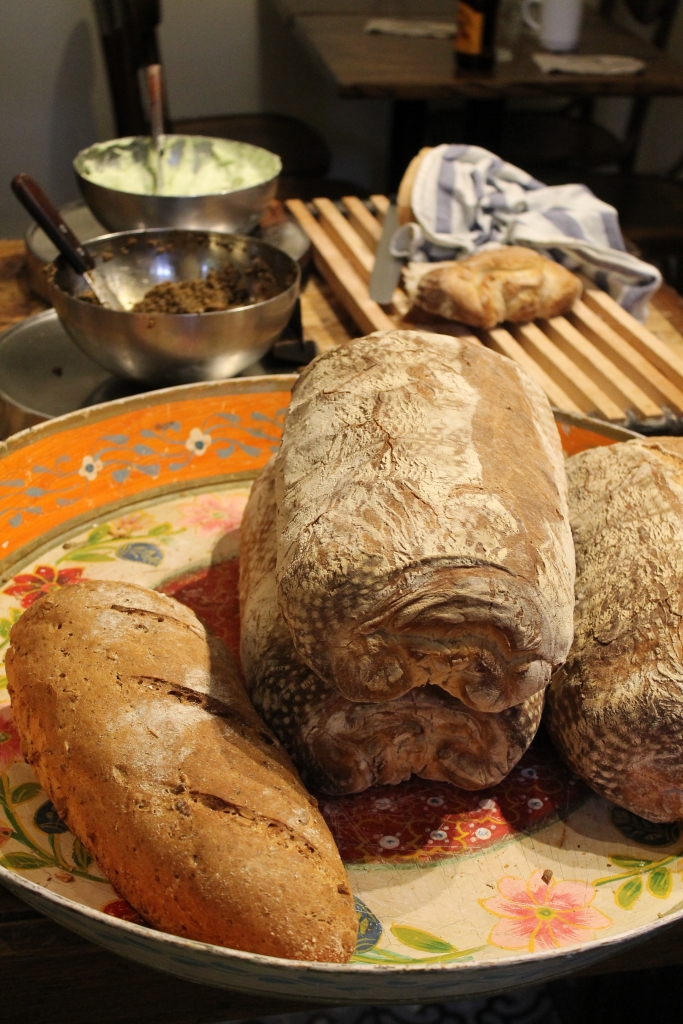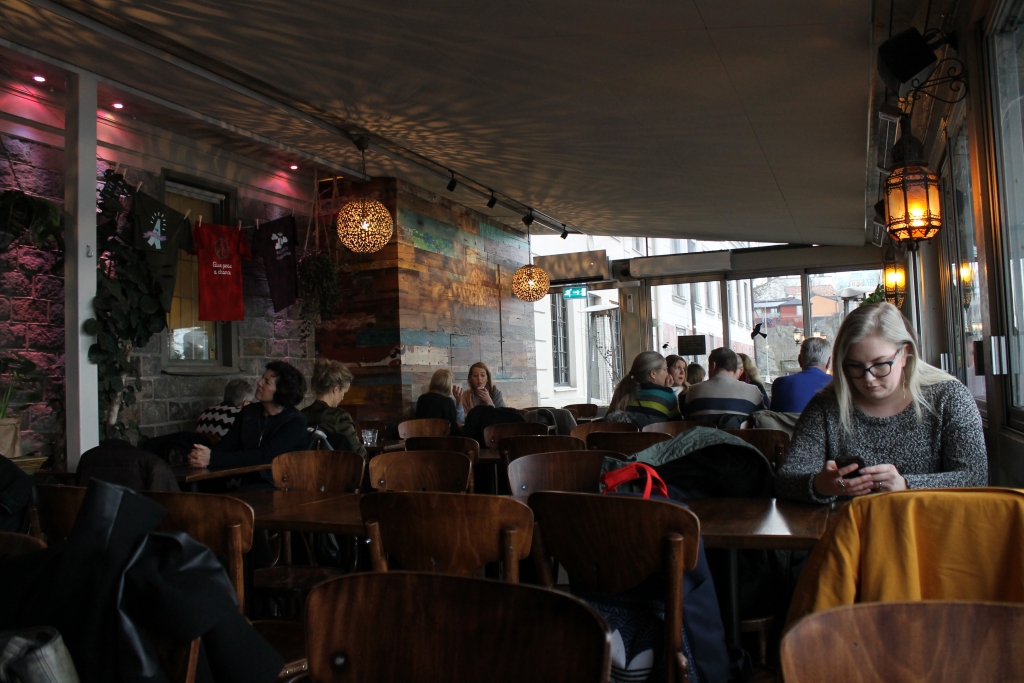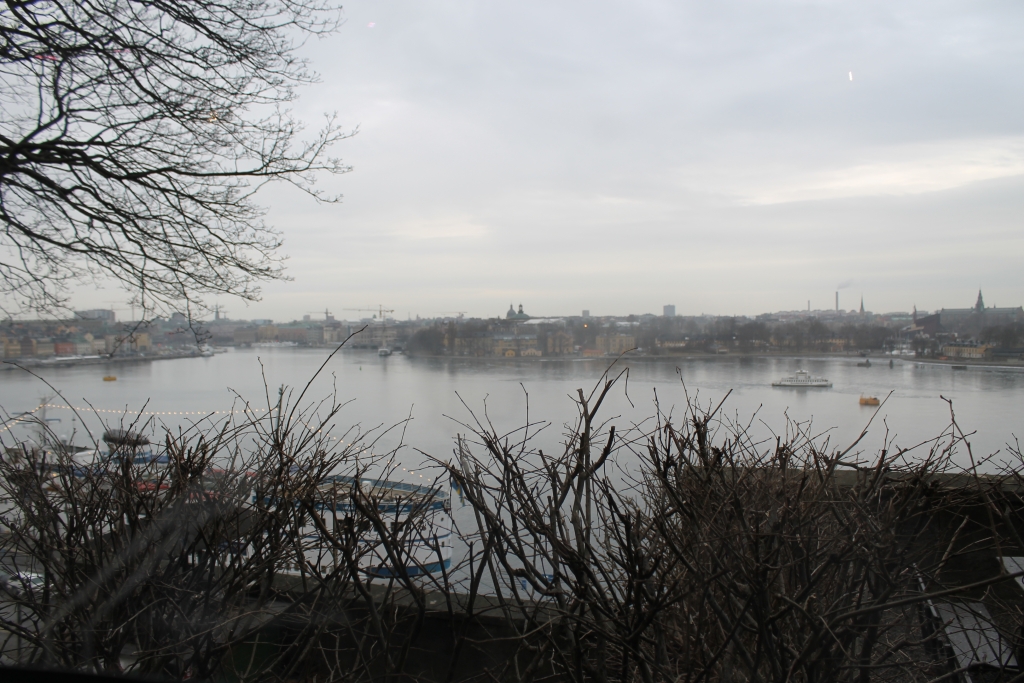 Fotografiska, included in the Stockholm Pass or 130sek for adults.
Have you ever walked through an exhibition with goose bumps on your arms and water in your eyes that just didn't want to leave you alone? Simultaneously uplifted and crushed. That's what happened to me at Fotografiska walking through the We Have a Dream exhibition. I spent about two hours scrutinizing the portraits reading each story from these people who devote their life to human rights. Refugees, lawyers, renowned artists, politicians, each and everyone of them inspiring in their own way.
We have a dream touched me straight to my soul and even though it related some of the worst in mankind, it told the story of people who refuse to stand by and witness wrongdoings. Those two hours were probably my favourite moment in the city.
For more information about Fotografiska: http://fotografiska.eu/en/
Fotografiska Museum: Stadsgårdshamnen 22, 116 45 Stockholm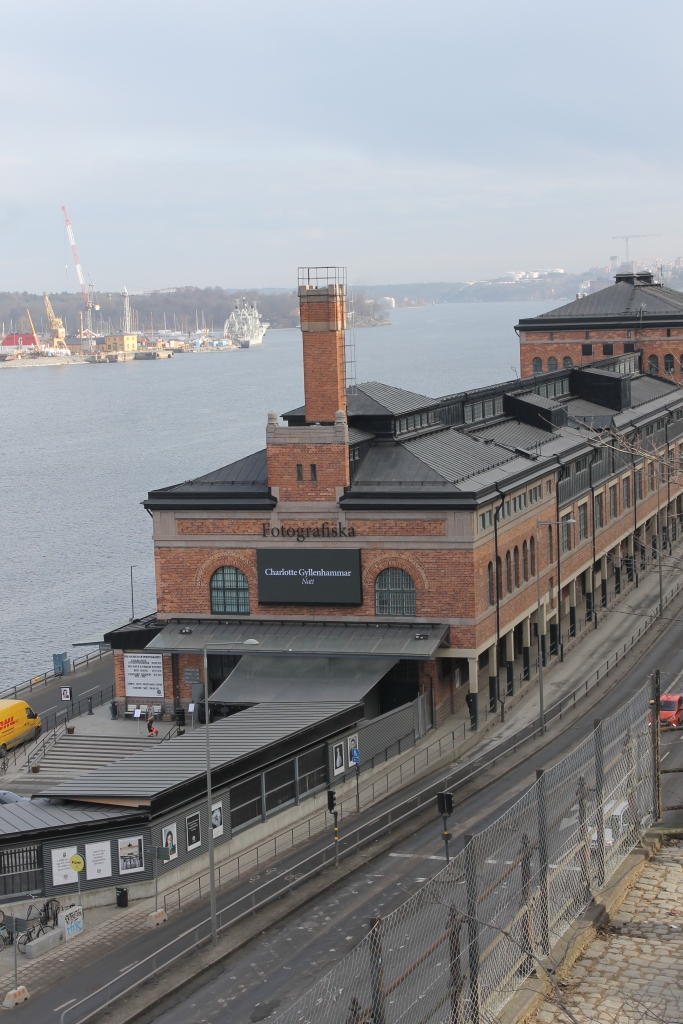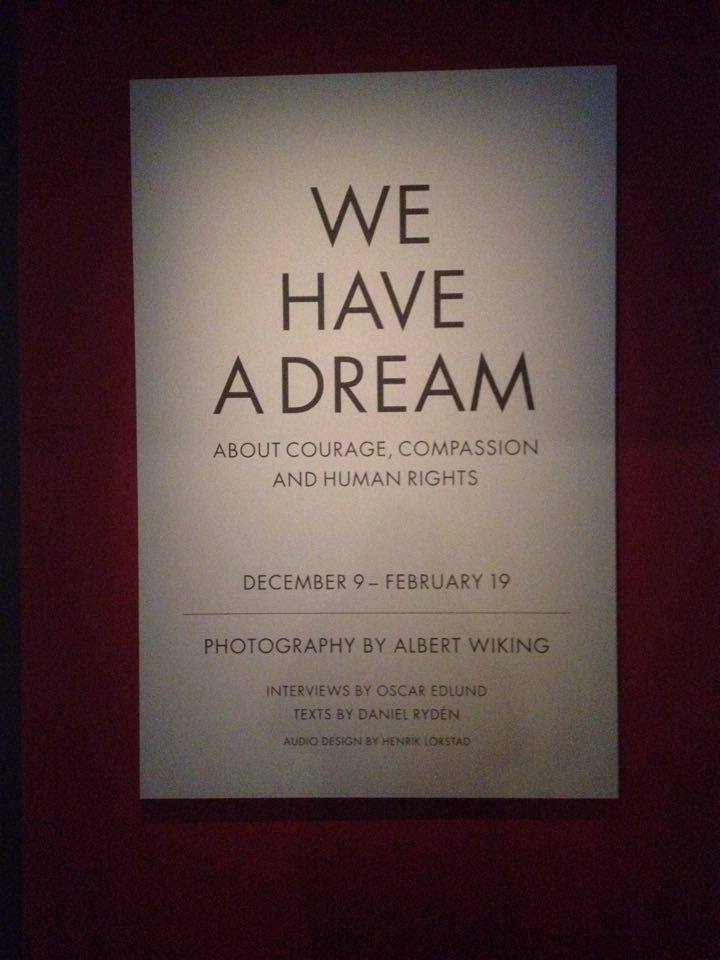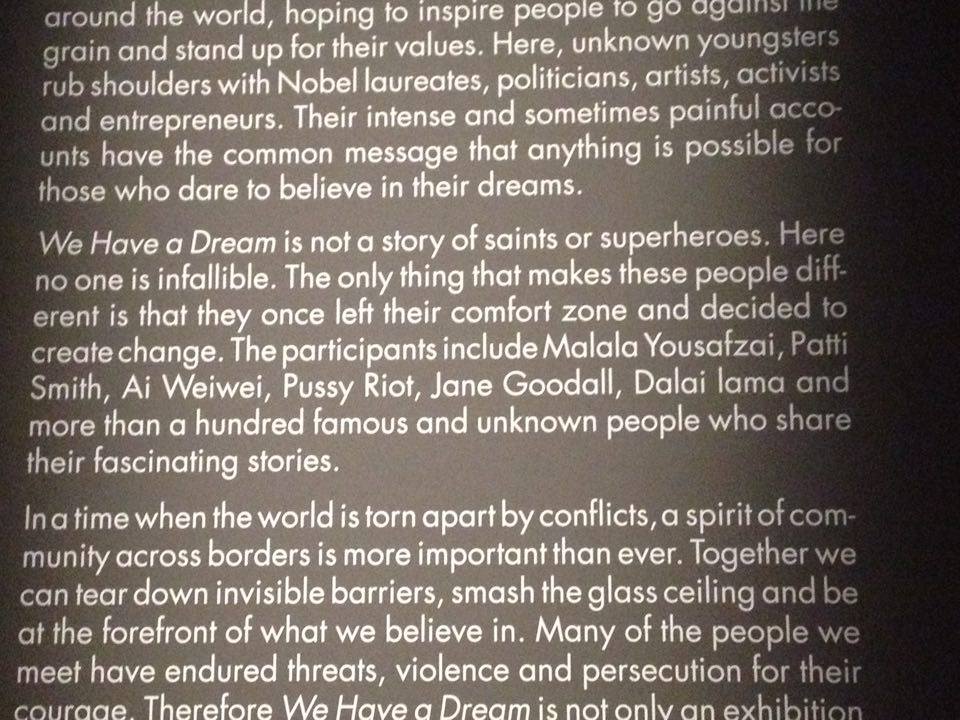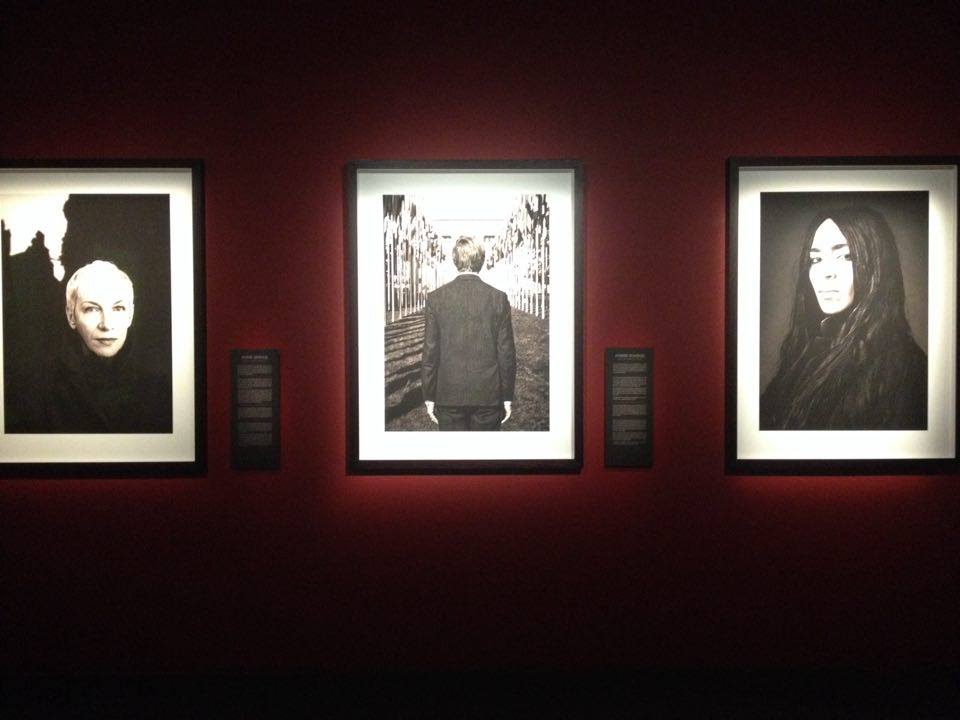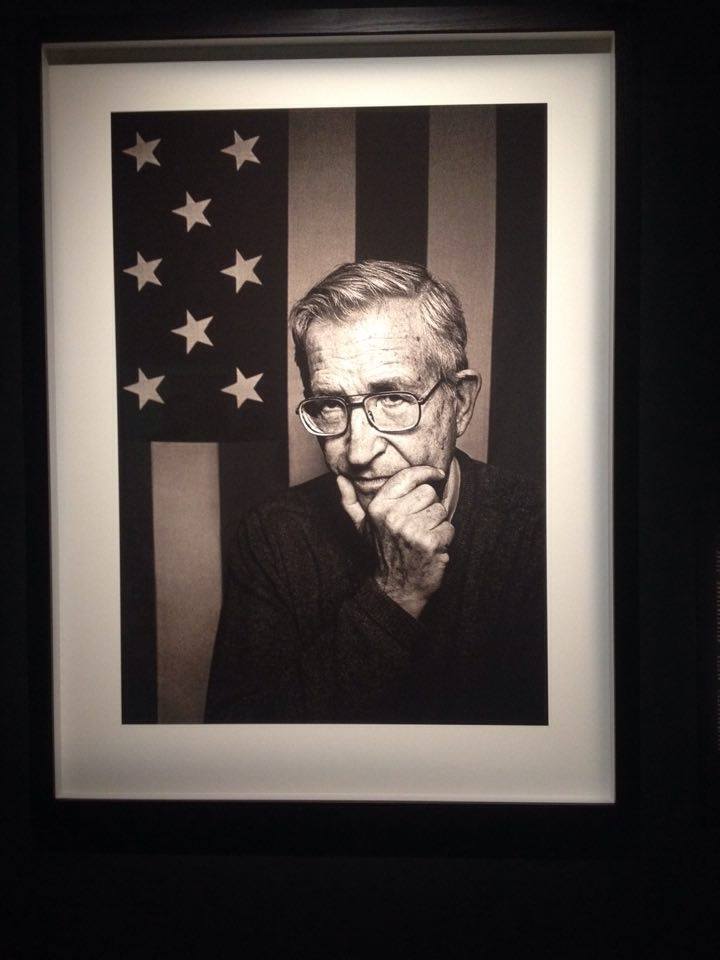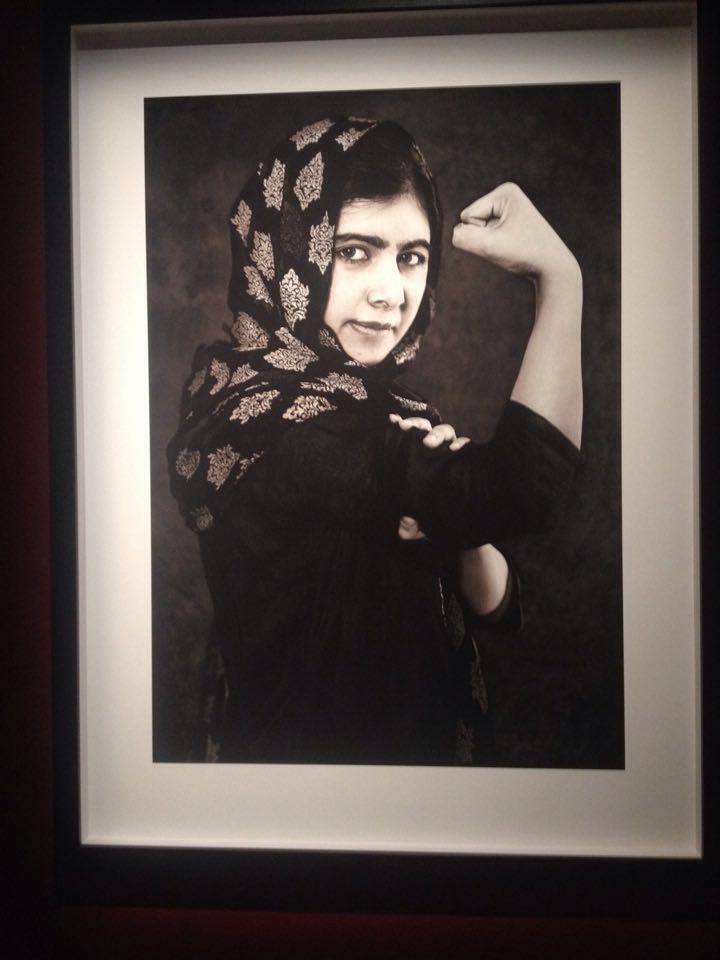 Afternoon fika, a Swedish tradition – And no, it's not a bad word 😉
The fun did not stop there. On my way to the bathroom I noticed a beautiful open café on the last floor, with yet another bay window offering a view over the city. I wasn't that hungry, but it was fika time. And who am I to say no to fika?
Before you start thinking I'm clamoring absurdities, fika is the Swedish tradition of drinking a warm beverage and eating something sweet. Pretty much the best thing ever, right?
They had one vegan item and Oatly oat milk for coffee (like pretty much any café in Stockholm) so I didn't have to think about it too long. The chocolate ball, a typical Swedish treat, was amazingly rich and flavoursome and the cappuccino gave me the little kick I needed to brave the rain and head back to Gamla Stan to meet Martin and his colleagues for dinner.
Guided by his boss, we headed to Formosa, a Chinese restaurant specialized in hot pots. On on hand we were super exited to eat that delicious meal, but on the other hand we were afraid they wouldn't actually have anything for us. We were delighted to find out that they could make one completely vegetarian for Martin and I to share. And our plate looked so delicious, with lots of veggies and tofu! Rabbit food at its finest 🙂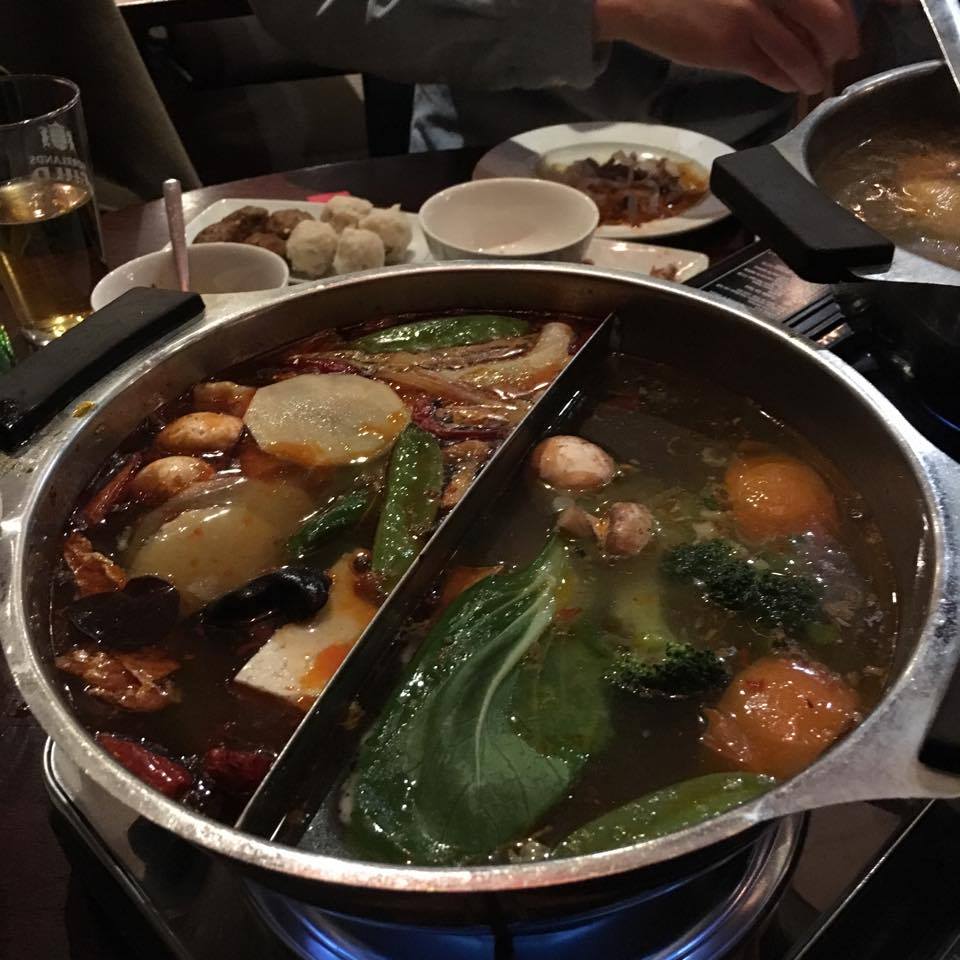 Restaurang formosa: Kornhamnstorg 2 111 27 Stockholm   | 08-103364
DAY 2 – Museums, food, museums, food
Vasa, Nordiska, Junibacken and Nobel museums
My second day was dedicated to museums, four to be exact. Three of which, Vasa, Junibacken and Nordiska, are all conveniently located at the same tram station on Djurgården island.
Vasa Museum – included in the Stockholm Pass or 130sek
The story of the Vasa, the sunken ship displayed in this museum, is somewhat funny. Why you ask? Well, the heavily loaded vessel never managed to leave the port and was flipped to its side by a gust of wind shortly after setting sail. The ship then spent 333 years in the water before being salvaged and restored to be displayed in the most popular museum of Sweden.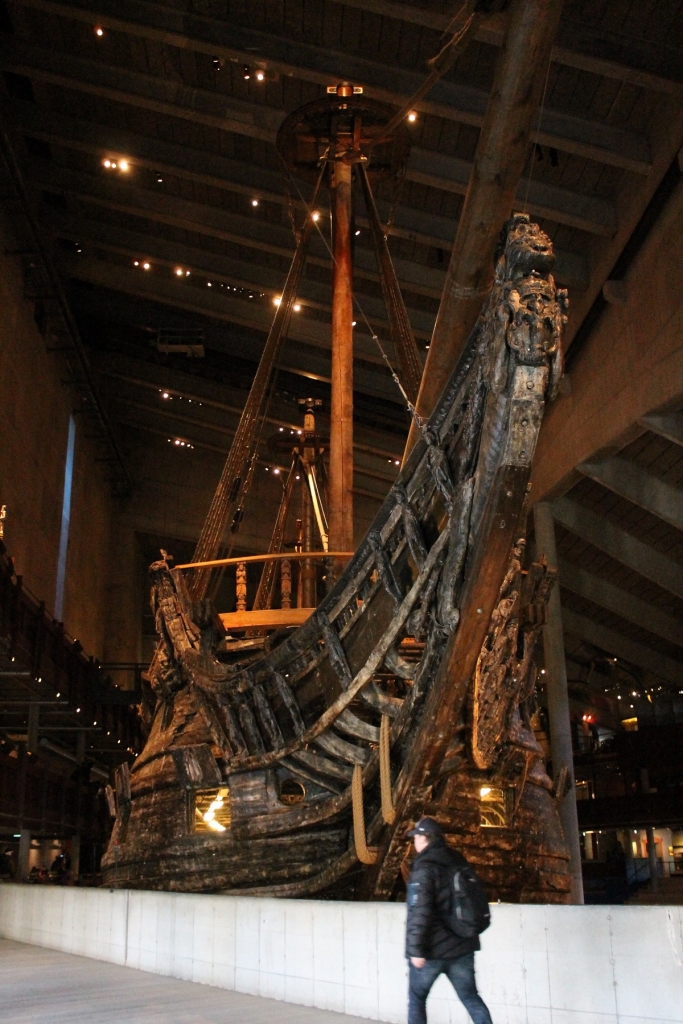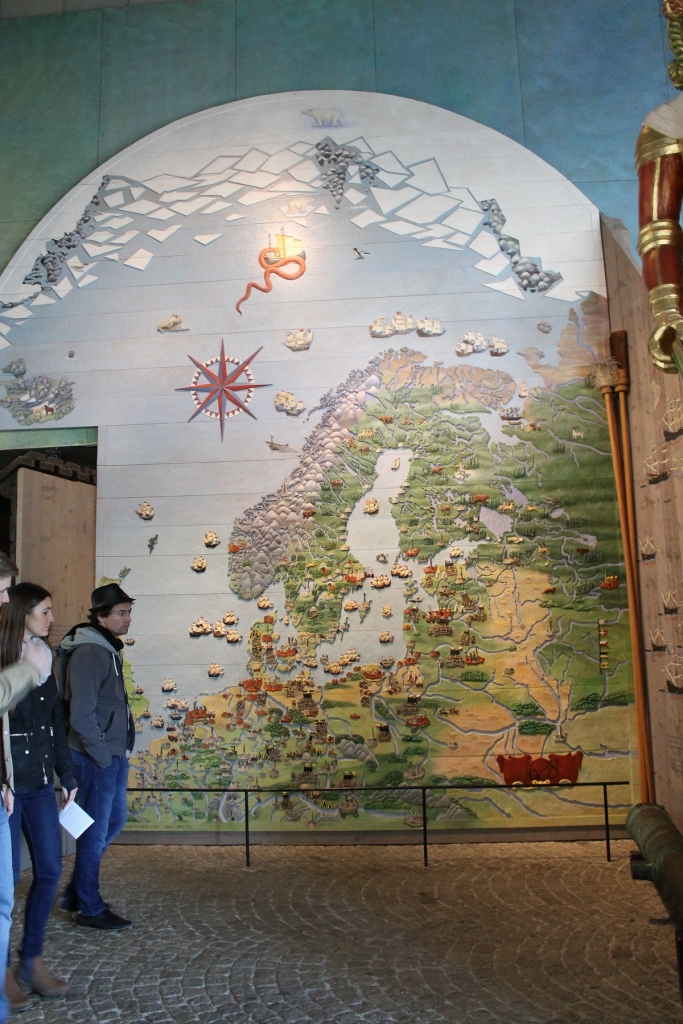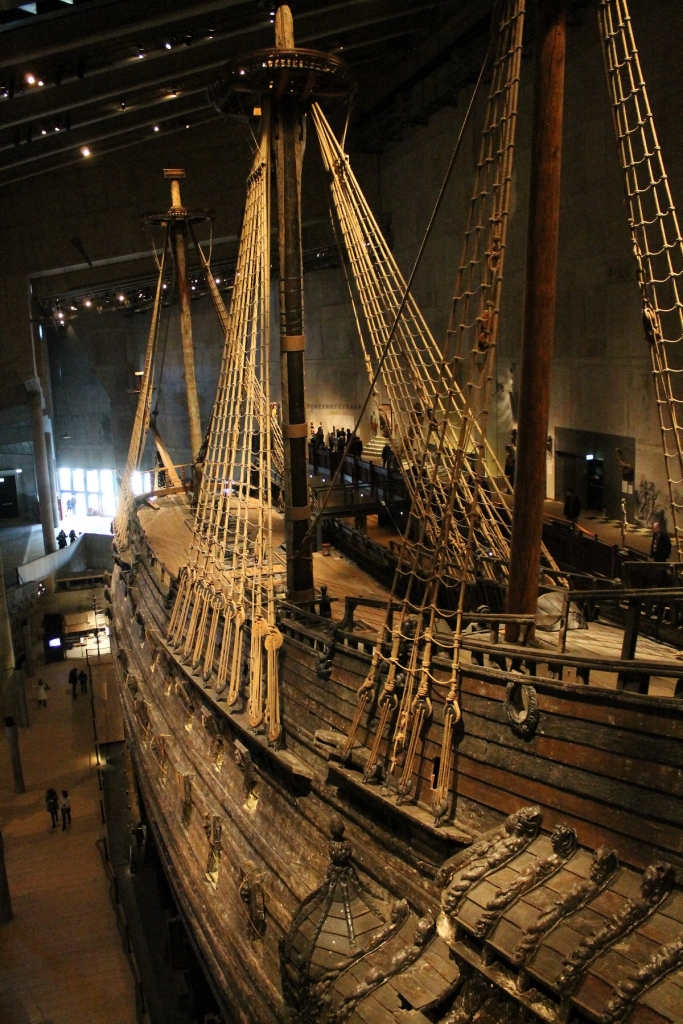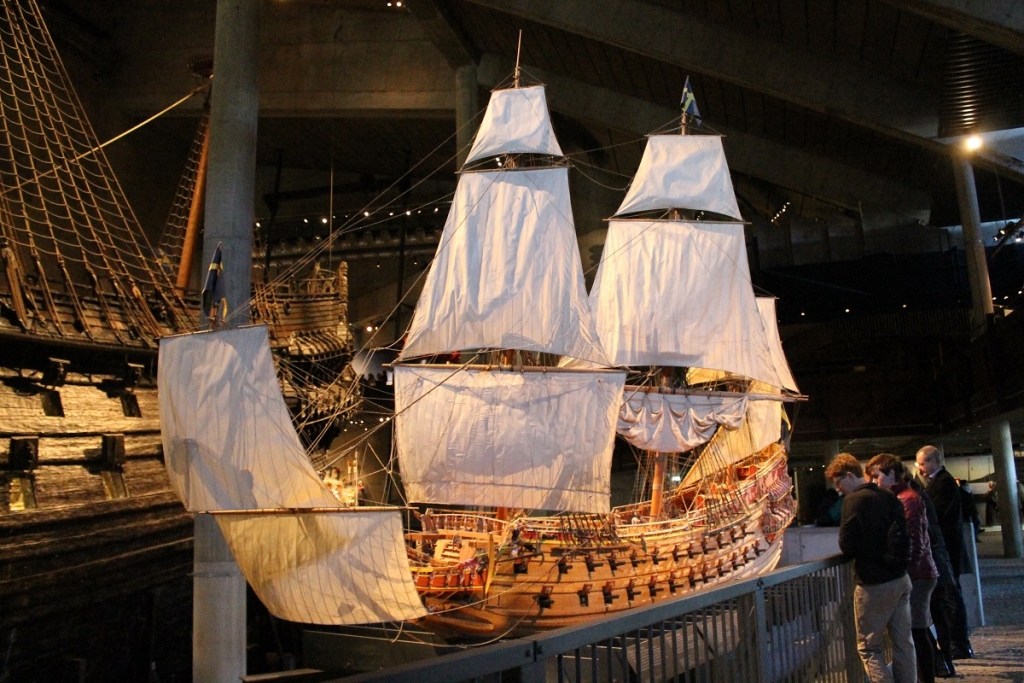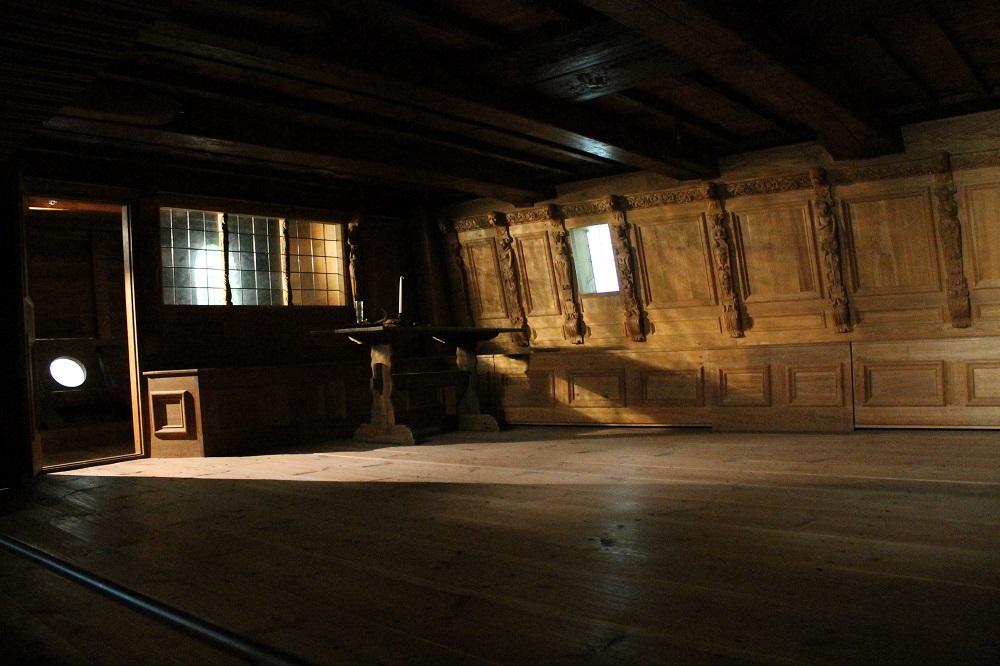 The whole tour took me less than an hour, taking me to different floors to see the different levels of the ship and even leading me through a scale replica of a small interior section. My friends, who went the next day, truly loved it and even said it was one of the best exhibitions they had seen.
For more information: http://www.vasamuseet.se/en
Vasa Museum: Galärvarvsvägen 14, Djurgården, Stockholm, Sweden
Junibacken – included in the Stockholm pass or 159sek/adults and 139sek/kids 2-15y.o.
If you have children, Junibacken is awesome. I went there for the Moomin exhibition, because I've been obsessed with them ever since our trip to Finland, and hopped on the story train after the guy at the ticket counter highly recommended it. My non-suspecting mind was simply blown away by how wonderful this 10-minute ride through Sweden's best tales was.
I wasn't allowed to take pictures, which was really difficult to resist, so you'll just have to go and see the impressive display for yourself!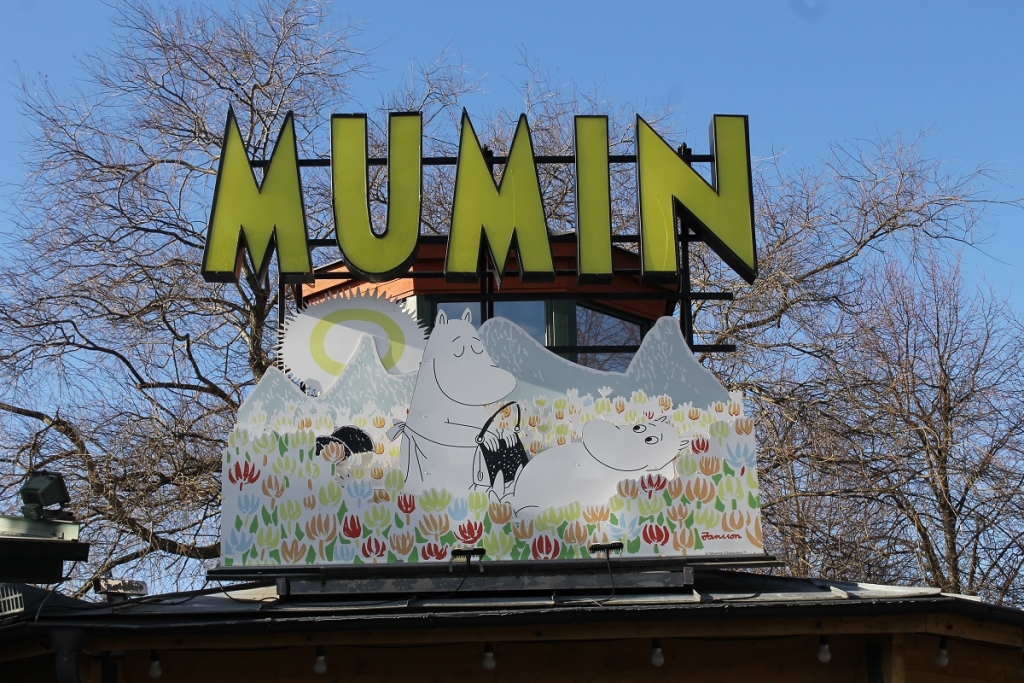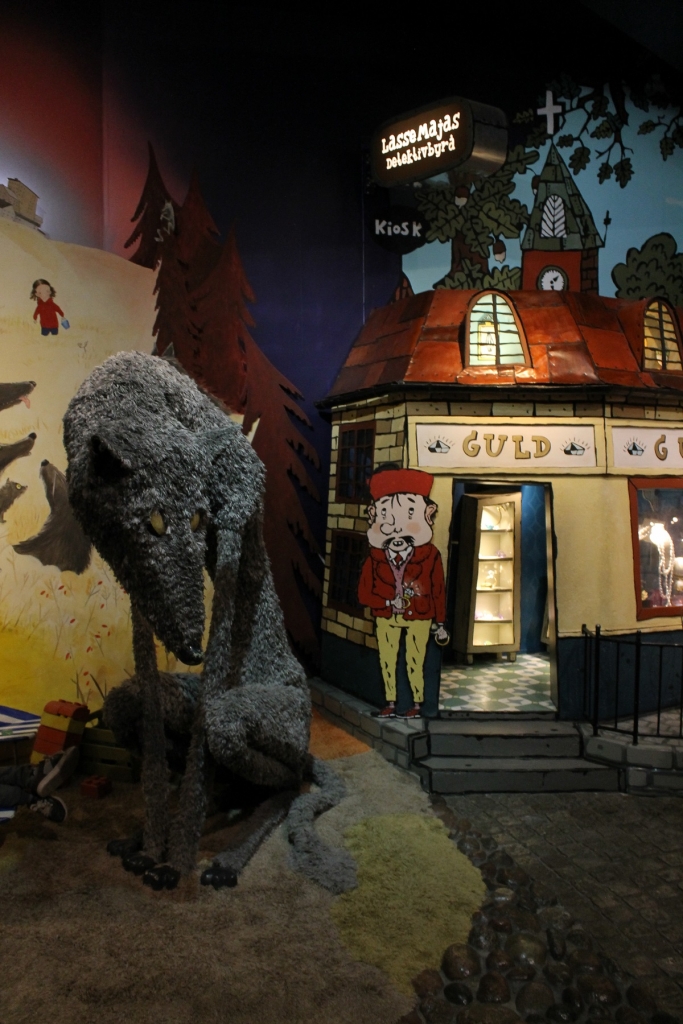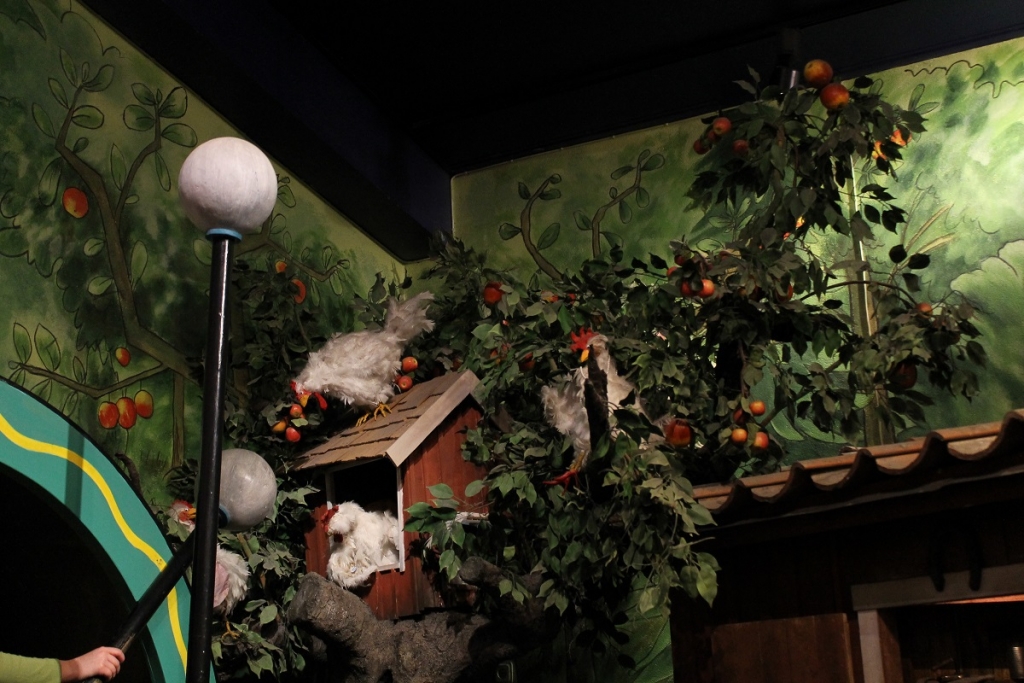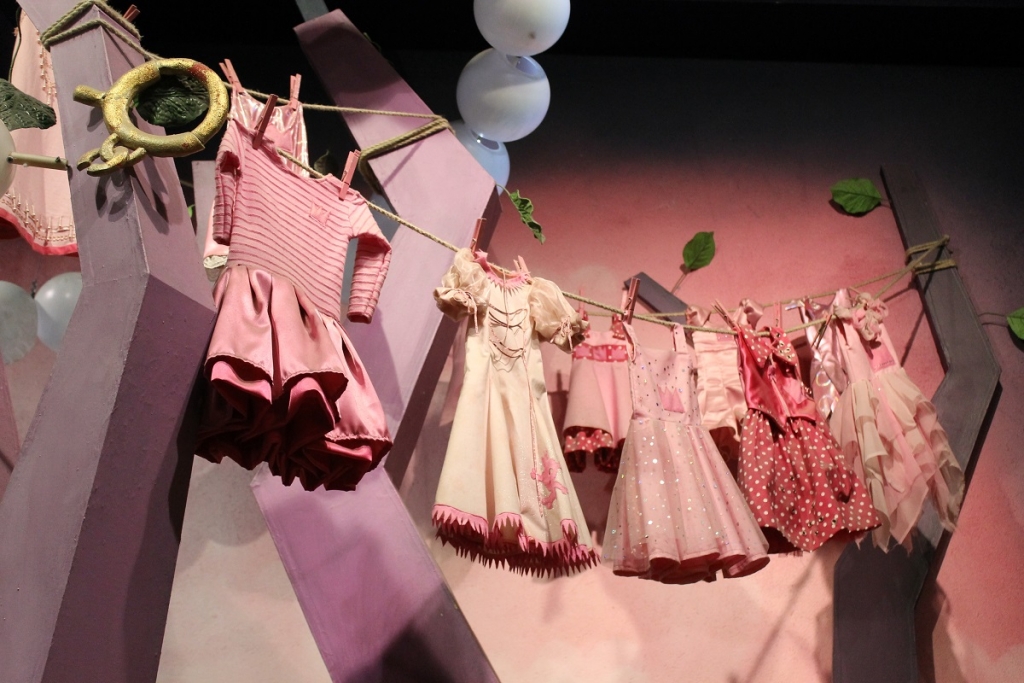 For more information: http://www.junibacken.se/en/
Junibacken Museum: Galärvarvsvägen 8, 115 21 Stockholm
Nordiska – included in the Stockholm pass or 100sek
I'm not a big fan of traditional museums with paintings and sculptures, I much prefer institutions like the Nordic museum, where you can witness objects from the Swedish daily life over the last centuries. Colourful traditional outfits from the Sami people, beautifully decorated furniture and dishware.
Despite having only 30 minutes to spend at this enormous museum (at this point I was just too hungry to stay longer), I really enjoyed being able to glance into Sweden's past.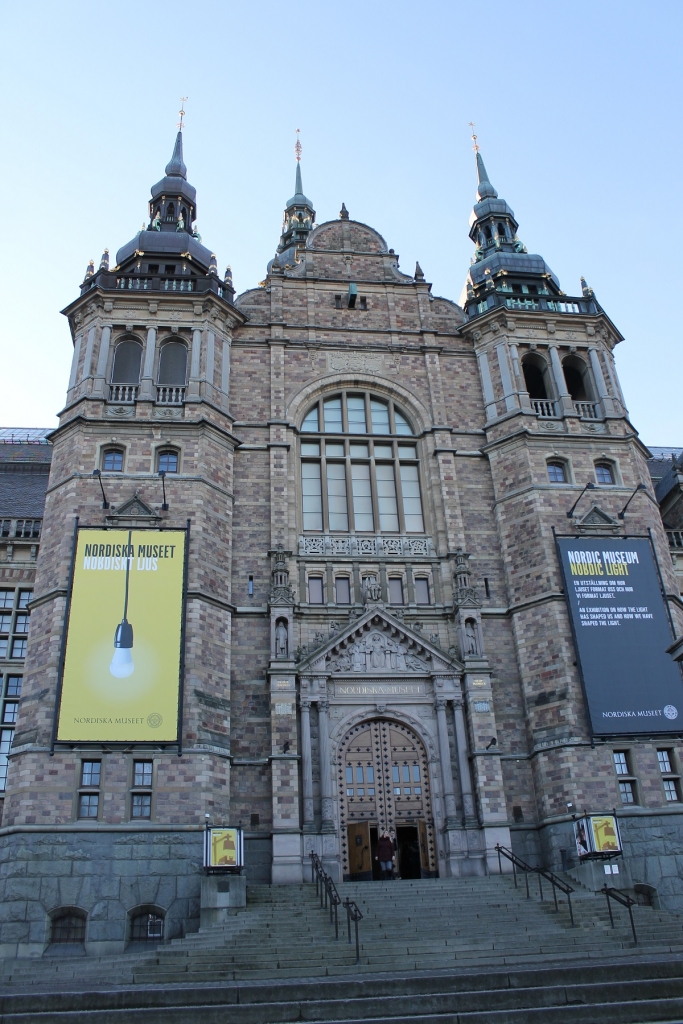 Lunch buffet at Hermitage
After museum-hopping on Djurgården island, I needed sustenance and headed back to Gamla Stan for another lunch buffet, this time at Hermitage. They were not completely vegan but they are very conveniently located in the Old Town and most options were plant based.
I enjoyed another plate filled with salad, veggies, brown rice, a tasty veggie & grain ball and a pumpkin soup which I used as a delicious sauce! And more hummus and bread, of course.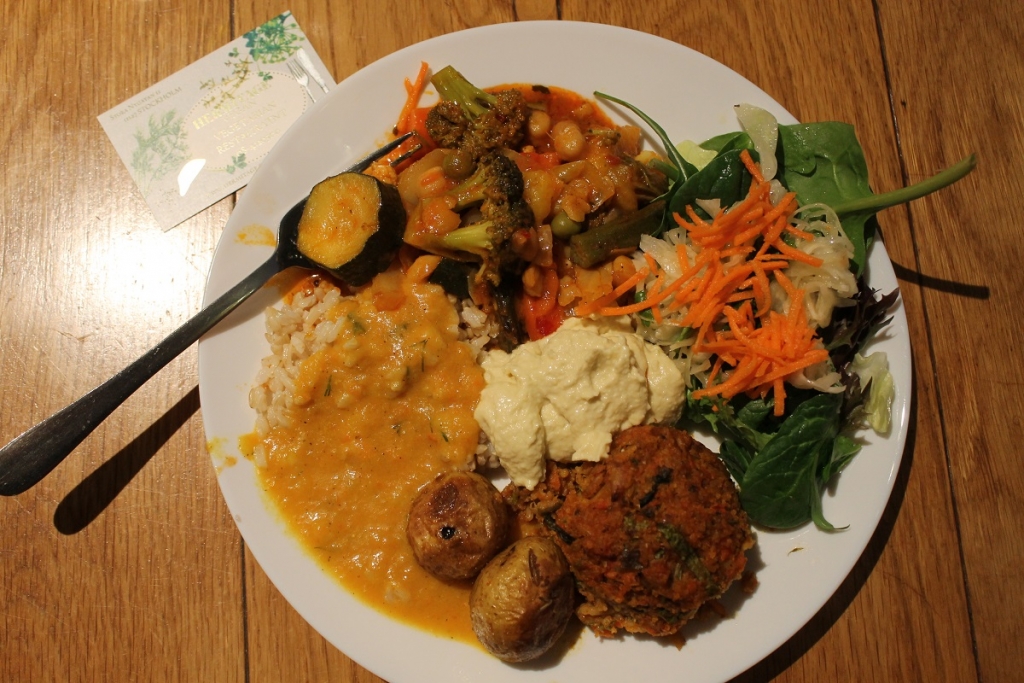 Hermitage vegetarian restaurant: Stora Nygatan 11, 111 27 Stockholm
Nobel Museum – included in the Stockholm Pass or 120sek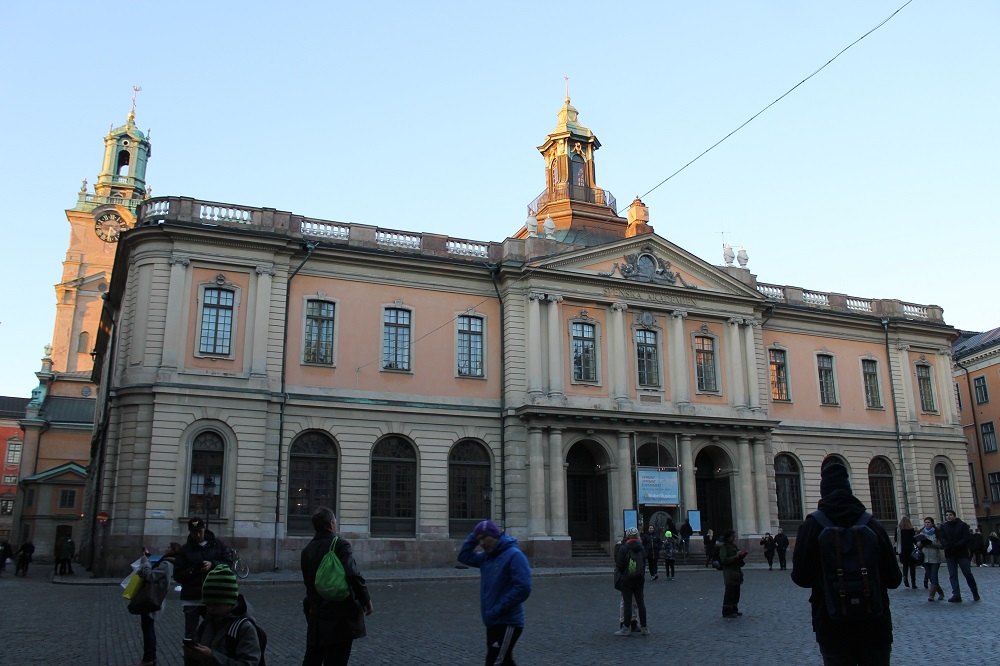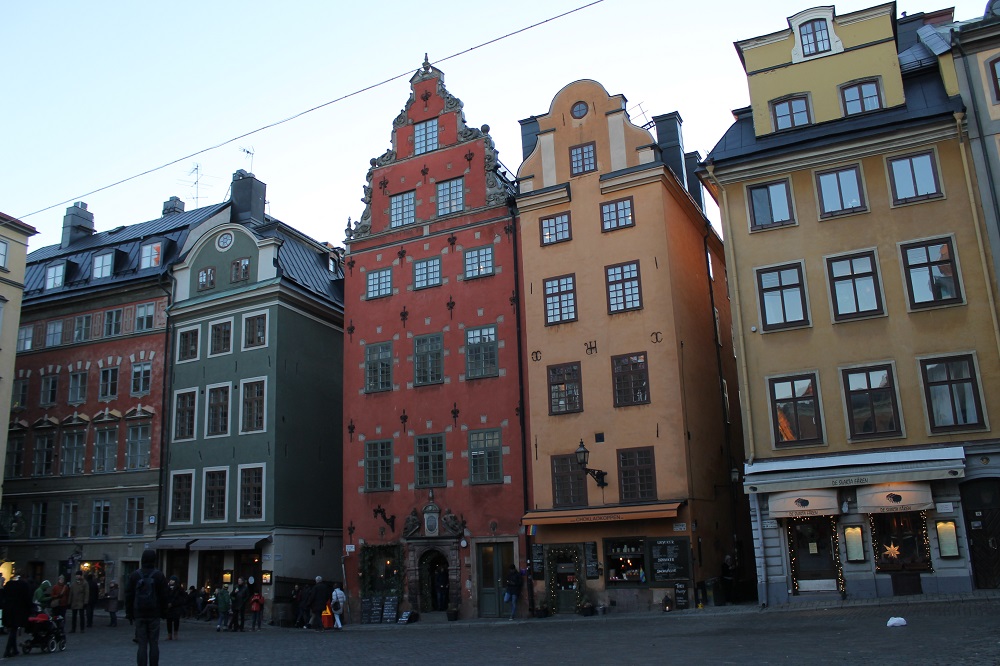 This museum is located in one of the prettiest squares of Stockholm, but besides its location, it wasn't my favourite exhibition. I think it was a bit too scientific for my tired mind at the moment.
For more information: http://www.nobelmuseum.se/en/praktisk-info
My short visit to the Nobel Museum was followed by another fika in the Old Town and then supper with Martin and his colleague. Most restaurants were very meat oriented and didn't have any vegan options, which made things a bit complicated.
We found a good middle ground at an Italian restaurant, where I was able to order a tomato salad with a garlic foccaccia and some red wine, which satisfied my small appetite. Had I been hungrier, I would have ordered a pizza with veggies and arugula, no cheese of course, which is usually my go-to at Italian restaurants.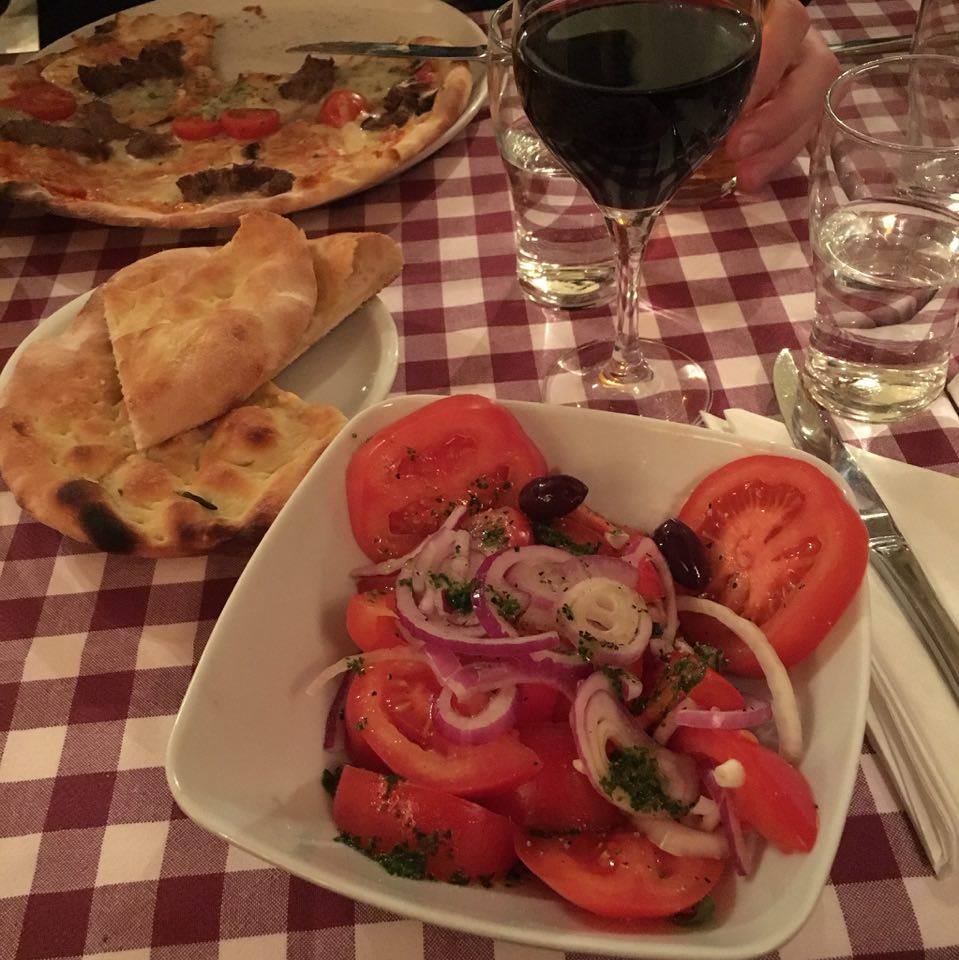 We finished off the evening at Ardberg Embassy pub in the Old Town, which I would strongly recommend if you're a fan of hops!
Ardberg Embassy Pub: Västerlånggatan 68, 111 29 Stockholm
After those fun few days in the capital, we headed to my Instagram friend's Tina (@prezzemolo1 on IG) for a relaxed weekend filled with homemade food and great conversations 🙂
Finally, being adventurous Canadians, we were also super excited to go skate on a frozen lake with Martin's colleagues on our last day, despite Tina's tales of people falling through the ice every year. See the red handles around Martin's neck? They're ice picks to help him pull himself out in case he fell through the ice!
Skating on the mirror-like ice was like a piece of home and easily the highlight of our week.
If you have a car you can easily head to a lake and rent skates for a nice winter stroll.
*Thanks to Visit Stockholm for providing me with a Stockholm pass. As always, all opinions are my own.
Have you been to Stockholm? Any museums to add to my list?
Practical info
Languages spoken: Swedish, but everyone speaks perfect English.
Currency: Swedish Crowns
You can also find me here!
Blog: www.valisesetgourmandises.com
Instagram: @valises_et_gourmandises
Facebook: Valises & Gourmandises
Pinterest: https://www.pinterest.com/valgourmandises/