Tag Archive for: Blogs by Aryane
Vegan Travel Blogs by Aryane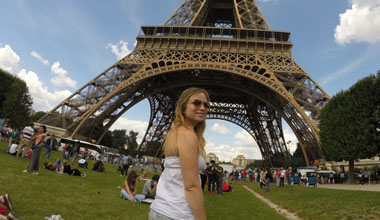 Born and raised in beautiful Québec, expat in Germany since 2014, professional translator and language enthusiast, Aryane has set out to see the world and share her findings. Oh, and she just so happens to be a vegan foodie.
Unable to focus on just one, she combined those two passions to create her bilingual blog Valises & Gourmandises, whose French title loosely translates to Suitcases and Sweets. Follow her globe-trotting adventures and get inspired to cook in a healthier and more compassionate way.
You can follow her adventures on her blog Valises & Gourmandises, of course, but also on Instagram and Facebook. Don't be shy!
Milan seems to be the black sheep of Italy. Yeah, no one seems to have anything positive to say...
One of the perks of having a husband who works for a foreign company is that he sometimes get...
Vegan Listings Near Me
To view a map of vegan listings near you, click the box below.
Please note: Location Services on your browser or device needs to be activated for this widget to work.