Filipino cuisine is often seen as being animal-heavy. I grew up in a Filipino household – and it's partly true.
When I first became vegan, I didn't know any vegan Filipinos, nor did my friends or relatives.
It wasn't until my later visits to the Philippines that I came across the growing vegan Filipino community in the Facebook group "Manila Vegans." The group is only three years old, and it has nearly 11,000 members.
It turns out, there are many vegan options in the Philippines, with more and more small vegan businesses being added each year. You just have to do your research beforehand or ask local vegans for suggestions.
In this post I'll go over my favorites in the city of Makati, Philippines, which was recently voted one of PETA's top 10 most vegan-friendly cities in Southeast Asia.
Juicesabel
Location: The Collective, 7274 Malugay Street, San Antonio Village, Makati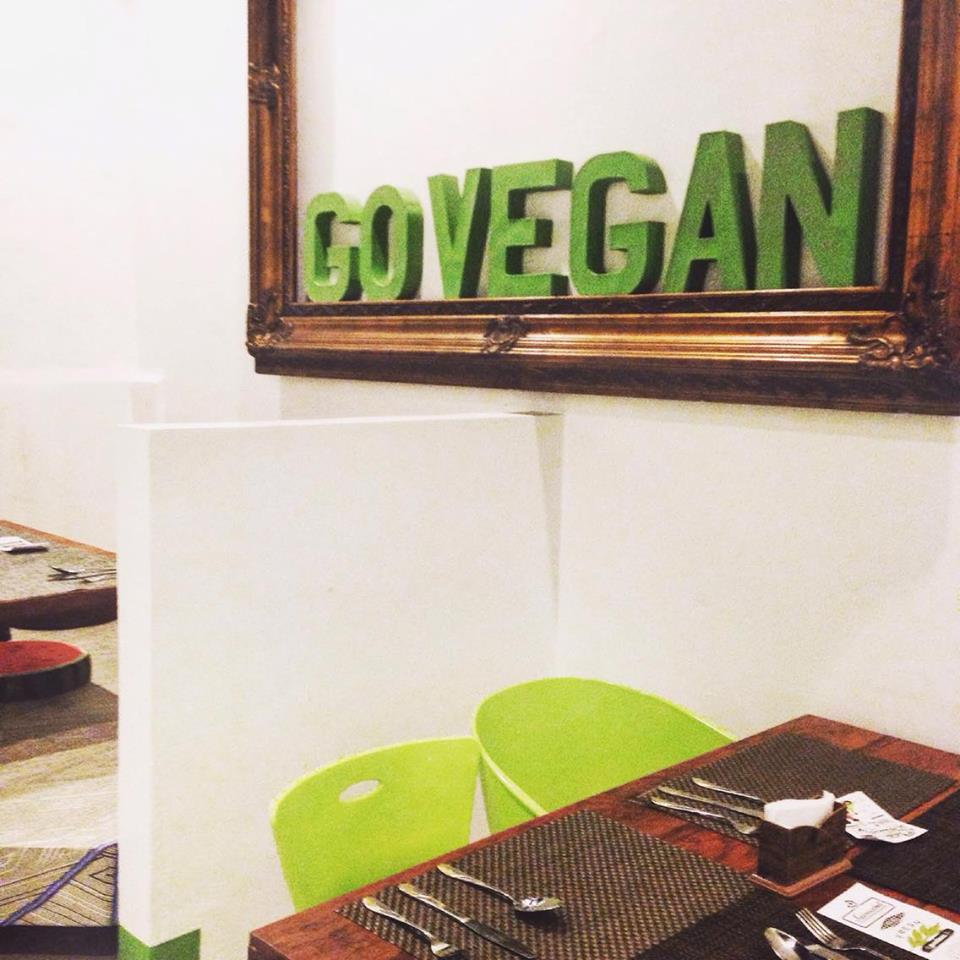 Juicesabel is an all-vegan restaurant that started off selling juices. It expanded into a food delivery and restaurant. It's located in a food-music-space building called The Collective.
*Tip: right next door to Juicesabel is Wabi-Sabi, a vegetarian Japanese food restaurant with lots of vegan options.
Juicesabel serves veganized Filipino food as well as some Western dishes, mocktails and desserts. Each dish is only around $3 US dollars or less. Here are some of my favorites:
The famous Juicesabel burger made from tofu, beets and carrots.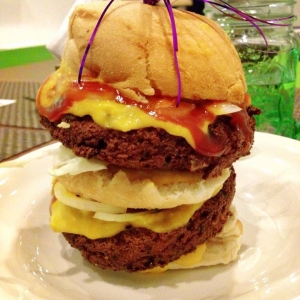 Gangnam "Chicken" dish made from banana heart blossoms. (This is my second favorite. Their vegan sisig is also really good!)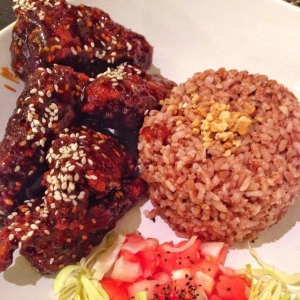 Other dishes: vegan Filipino longganisa, a sweet and savory sausage paired with a tofu egg and vinegar dipping.
Coconut milk ice cream with vegan chocolate topping. Ice cream is a must to end the meal!
Greenery Kitchen
Location: 4067 Kalayaan Avenue, Makati City
Greenery Kitchen is my top recommendation if you want to get a taste of traditional Filipino food and are a fan of plant-meat. They're an-all vegan restaurant that started off as a vegan meal delivery service. The location can be a bit difficult to find, but it's definitely worth it.
*Tip: The restaurant is located in a building with Twin K's Fitness gym in a semi-busy residential area. Best to use Google Maps for this. If you're not familiar with the local transportation, you can kindly ask the restaurant to borrow a phone to call a Grab car or taxi, as there are no taxis in the area.
Each dish is around $3 US dollars. Here are my favorites and usual go-to's:
Vegan Sisig
Traditionally an animal-heavy Filipino dish. Their vegan version could easily fool omnivores, and is made with tofu and seitan, flavored with calamansi lime, vinegar, soy sauce, and topped with vegan mayo. A++!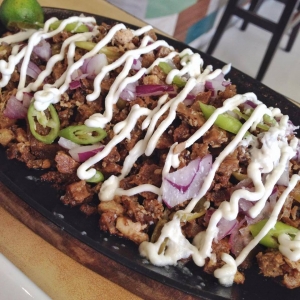 Vegchon 
Don't be scared, it's vegan! Vegchon (aka vegan lechon) is made from tofu skin and tapioca flour. Paired with a side of vegan "sarsa" dip, it tastes and feels like the non-vegan version.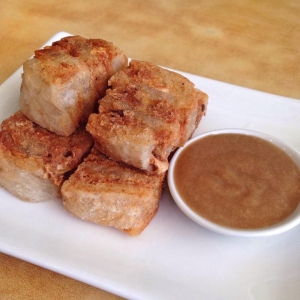 Other dishes: vegan Filipino BBQ – the taste has a great, savory and mostly-sweet flavor.
Vegan kare-kare, a Filipino dish with a peanut butter sauce base with veggies.
They also sell vegan versions of black-forest, salted caramel and other yummy cakes.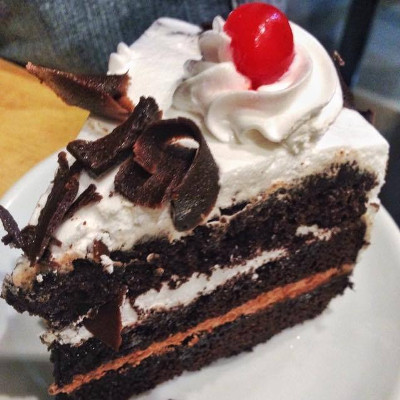 There are a lot more restaurants you can go to in the Makati area, but these two are my go-to's! Some other notable restaurants include:
Green Bar
Location: 252 Sen Gil Puyat Ave, Makati
A popular all-vegan spot that serves Western food like sandwiches, burritos, veggie bowls, and donuts!
Corner Tree Cafe
Location: 150 Jupiter St., Bel-Air, Makati
A vegetarian spot that serves a variety of vegan dishes from different cuisines.
You'll find that being a vegan in Makati is easy – you just have to prepare and do your own research as veganism is not commonly known – yet! For even more vegan options, make sure to explore the other cities in Metro Manila.
Thanks for reading and happy vegan traveling!
Roseanne
Follow my vegan adventures at https://www.instagram.com/theveganroamer/