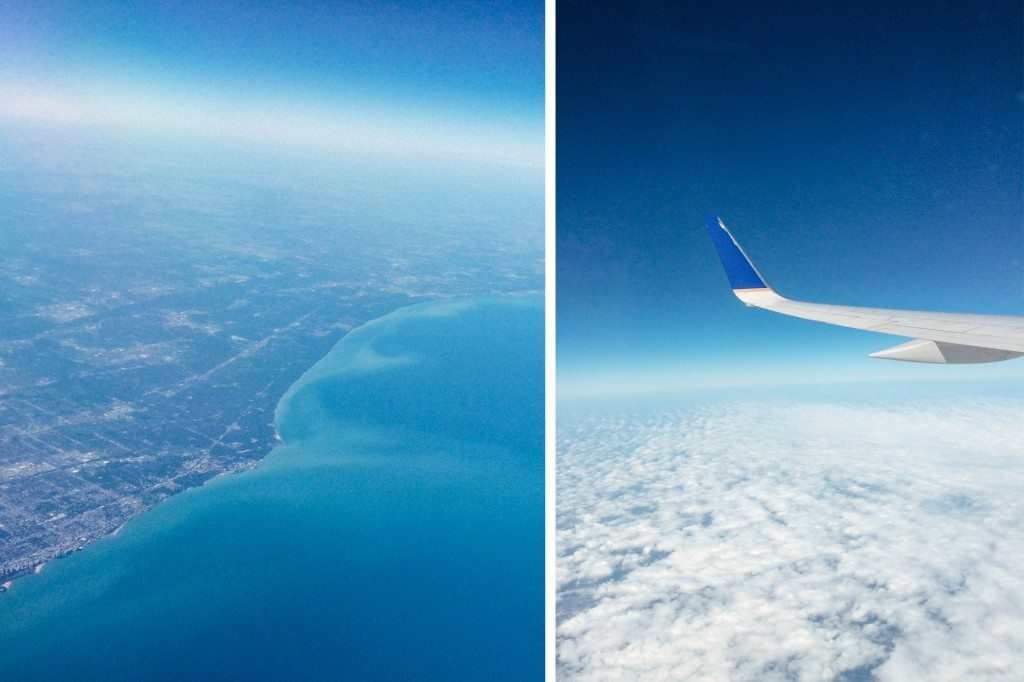 The following includes places, food and events from my first day visiting Glasgow, Scotland. We started the day with an afternoon flight from Denver International Airport in Denver to Newark Liberty International Airport in New Jersey. Unfortunately United Airlines doesn't offer in-flight meals on domestic flights so luckily we had a chance to stop by at Root Down DIA beforehand to split a veggie burger and some tofu scramble. At Newark, we enjoyed a small plate of couscous and hummus with pita chips inside the United Club lounge, both were confirmed vegan by the staff. The actual meal on the way to Glasgow wasn't terrible, but the butter and cookie served alongside the meal definitely were not vegan. It helps to always double check the ingredients, even when you specifically ordered a vegan meal when you purchased your flight ticket. As a secondary precaution, you can call United and confirm that a vegan meal was ordered for you. I have had times in the past where there was no meal for me and it was pretty disappointing.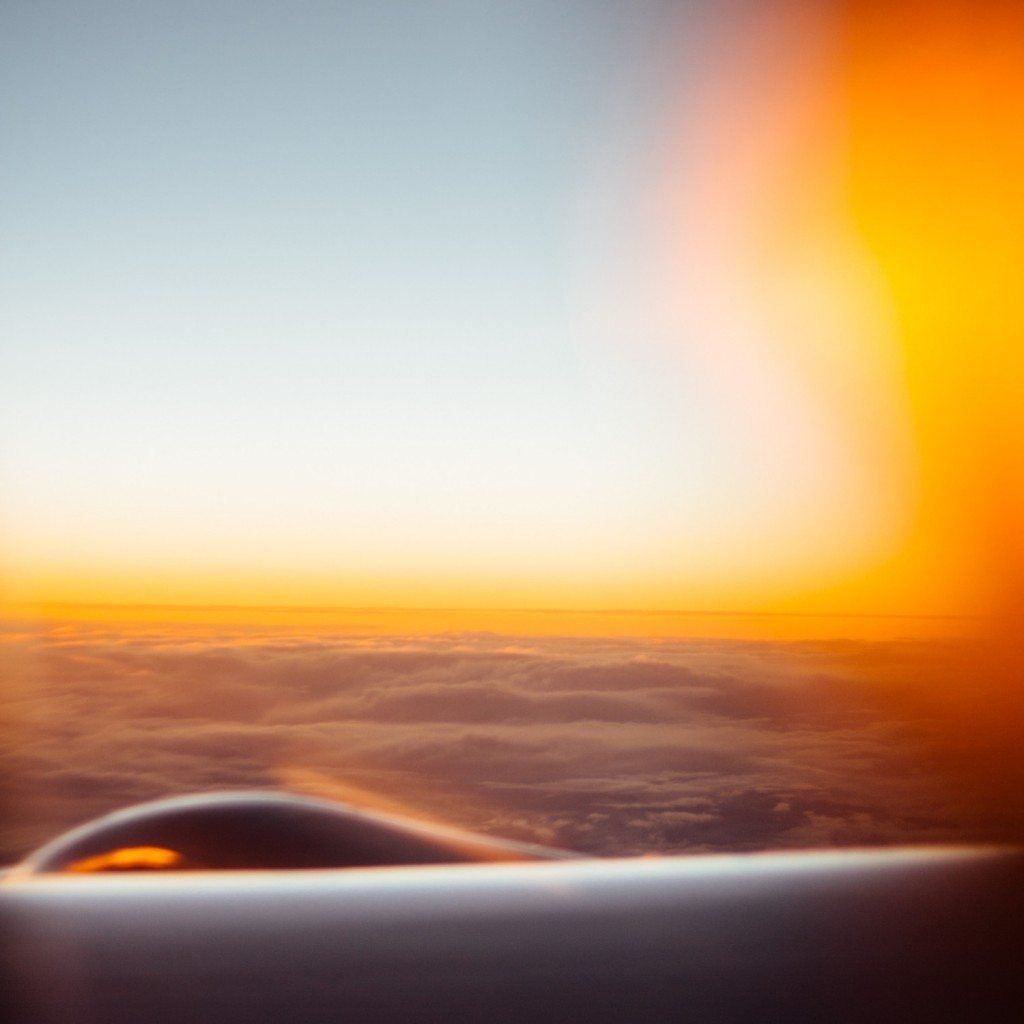 Before we began our descent into Glasgow International Airport, I got to watch the sunrise from the plane. It was around 7:00am when we landed, and as usual I wasn't able to get any sleep on the plane (and not much the night before either). However, I was so excited to see Glasgow that I didn't let the lack of sleep get in the way! We took a cab to our host's place, and after settling in briefly we got a little tour of Glasgow as we walked to grab lunch.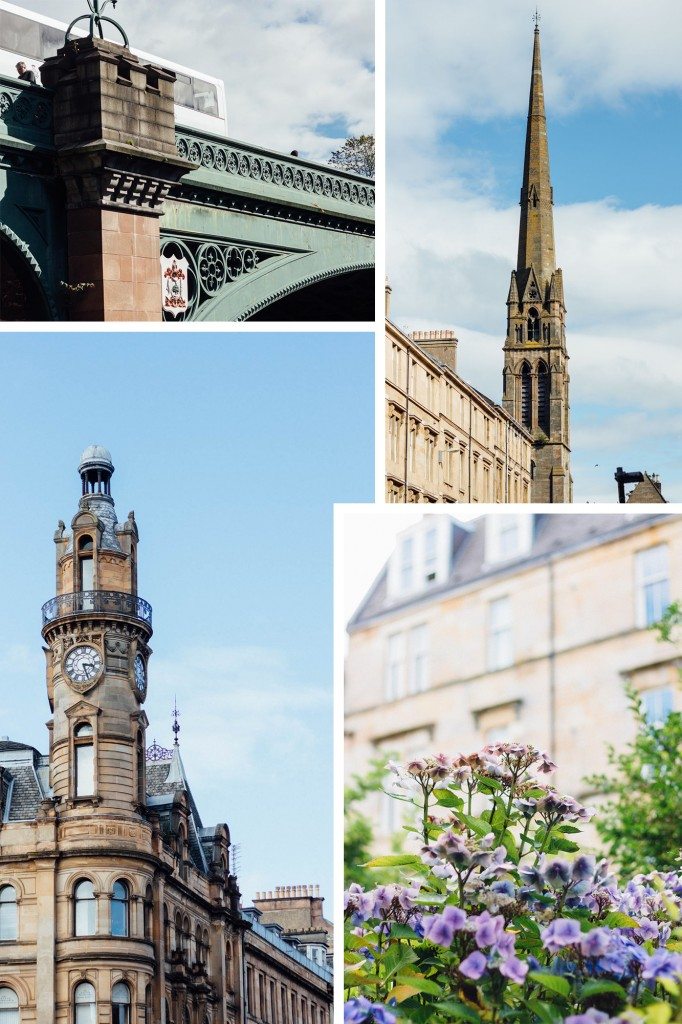 Something that stood out to me immediately was the scenery. Incredible architecture, storefronts and beautiful flowers and other natural elements that just seem to fit in with all the surroundings. It was an unusually sunny day and we had to take full advantage of the nice weather! Our group made its way over to The 78 which is this cozy little cafe and bar right over by the University of Glasgow. Here we enjoyed things like burgers, quesadillas and a very comforting mushroom oregano soup. All the food at The 78 was vegan and we went there right around the lunch rush, so it was a cool place to see some of the locals.
Also around the city, on just my first day, I couldn't stop admiring the mix of buildings. Plenty of places were actually repurposed (such as a once-school that is now a pub) instead of being torn down. I loved being in a city that had such an incredible feeling of history.
We walked to a few grocery stores and I got a glimpse at some of the vegan specialty products that are available here. Lots of vegan cheeses, cruelty-free meats, chocolate and other sweets, yogurt and ice cream. I discovered that some great stores around here to get some vegan goods are Roots Fruits & Flowers and Quality Vitamins and Herbs (definitely pick up a Vego Bar or some local Considerit Chocolate…you won't be sorry!). I'll admit I'm a bit of a foodie, so I get really excited to see so many options in local shops!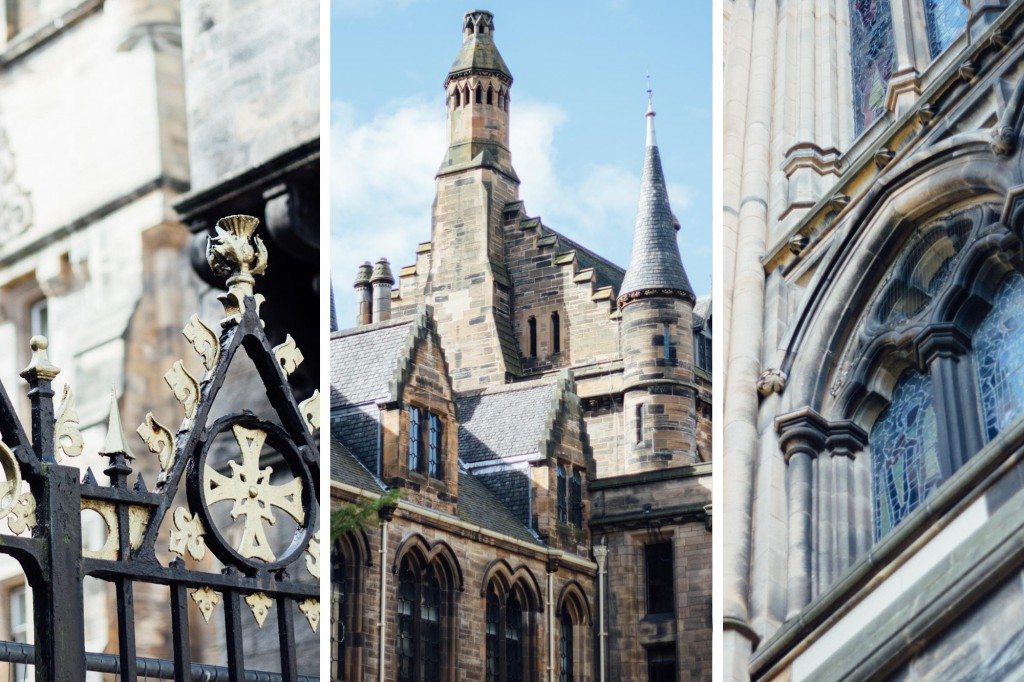 One of my favorite parts of this trip ended up being walking around the university campus. I can't imagine what an amazing experience it would be to attend classes here; even just walking around made me feel like I was part of this piece of history. There were a lot of students walking around and just hanging out with friends. The university also has a very popular vegan society, which is something that I missed out on when I was going to college. I quickly learned just how vegan-friendly Glasgow really was as the days went by!
After exhaustion from the jet lag set in, I got to take a much-needed nap at the Albion Hotel. This hotel was located in a central part of town and the room I had was super cute. There were some downsides (I don't recommend getting stuck in the room right next to the kitchen), but everything worked out okay in the end. After the nap, we gathered with a few of the other vegan travelers and enjoyed some carry-out Indian food made by Banana Leaf. We also enjoyed some chocolate and other sweets that day, mostly ones that we couldn't get in the US. It was a long first day, but I was so happy that we took time to walk around and explore the city with such lovely weather!