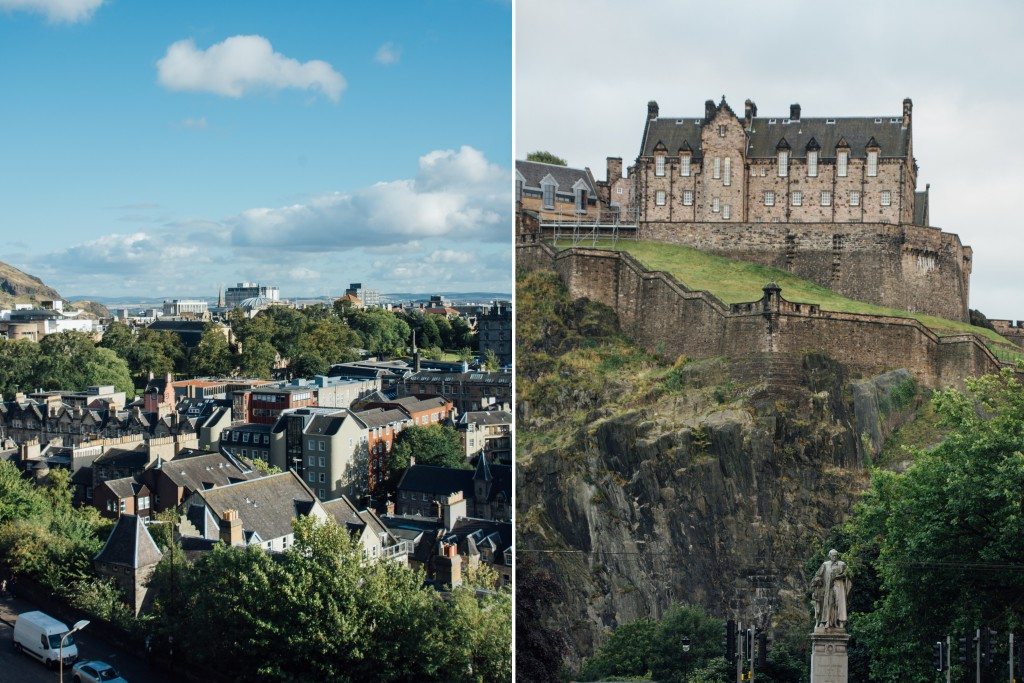 Oh Edinburgh…where do I begin? This beautiful city, pronounced "ed-in-bur-oh", is a train ride away from Glasgow and also happens to be Scotland's capital. We saw gorgeous views, historic buildings including Edinburgh Castle, and enjoyed plenty of vegan food. Rumor has it, this place also inspired J.K. Rowling to write the Harry Potter series…and when you visit you will definitely see why! Right after getting off the train, we visited the Baked Potato Shop which is a completely vegetarian shop that serves baked potatoes with different toppings. We split a (very large) small baked potato topped with vegan haggis and a corn/curry mixture. I was pleasantly surprised by the food, and the shop was kind enough to let us put a VeganTravel sticker on their front window. We went on our way to the next destination while walking the streets among both locals and tourists alike.
As I said…gorgeous views from all the hillsides, especially from the castle. We decided to skip the busses and the tour of Edinburgh Castle and just go around the city on our feet. We made our way over to the Fudge Kitchen, which is a place that always has at least one dairy-free flavor but you can call in advance to request any other flavors. We lucked out, because they had not one but two vegan flavors, including a Coconut and a Salted Caramel one. Both were delicious, and again the shop owner was so kind to let us put a VeganTravel sticker in their window. It was refreshing to see so many locally-owned businesses in Edinburgh, some of my favorite places of the entire trip were located in this city.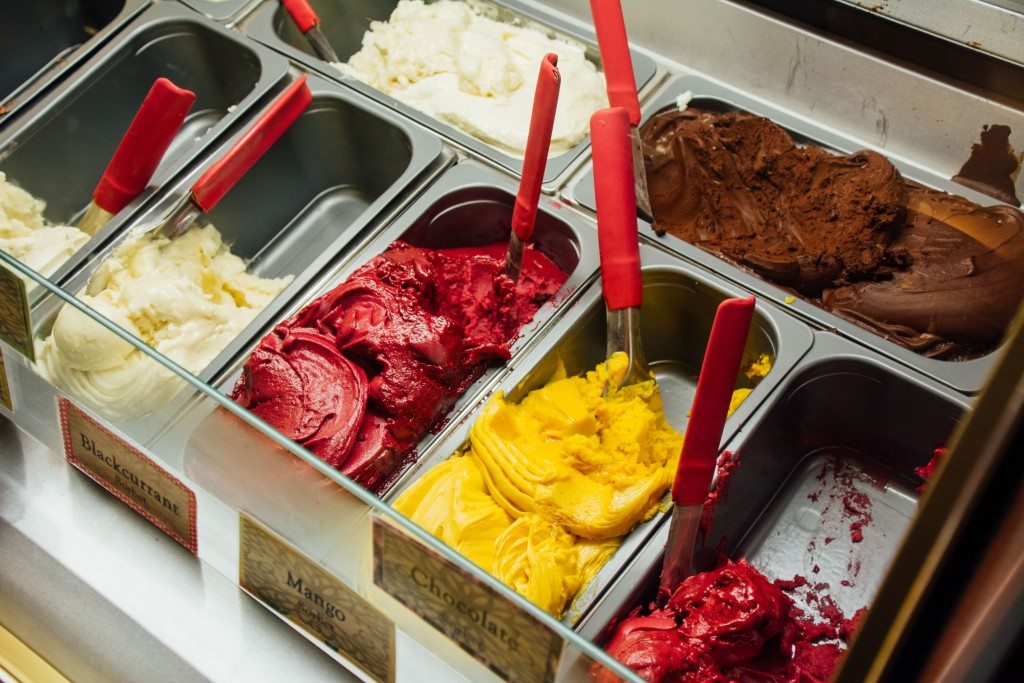 Speaking of delicious…I absolutely have to mention the Chocolate Tree in Edinburgh. This cute shop sells a variety of vegan chocolates, hot chocolate made with soy milk, and even sorbet including YES, a chocolate flavor! Just be sure to specify that you would like everything to be vegan, as there are some that contain dairy. Everyone in the shop was knowledgable about which flavors were vegan, which I was very appreciative of. I sipped a Winter Spice Hot Chocolate while we had a moment to just relax before walking to our next destination for a dinner reservation.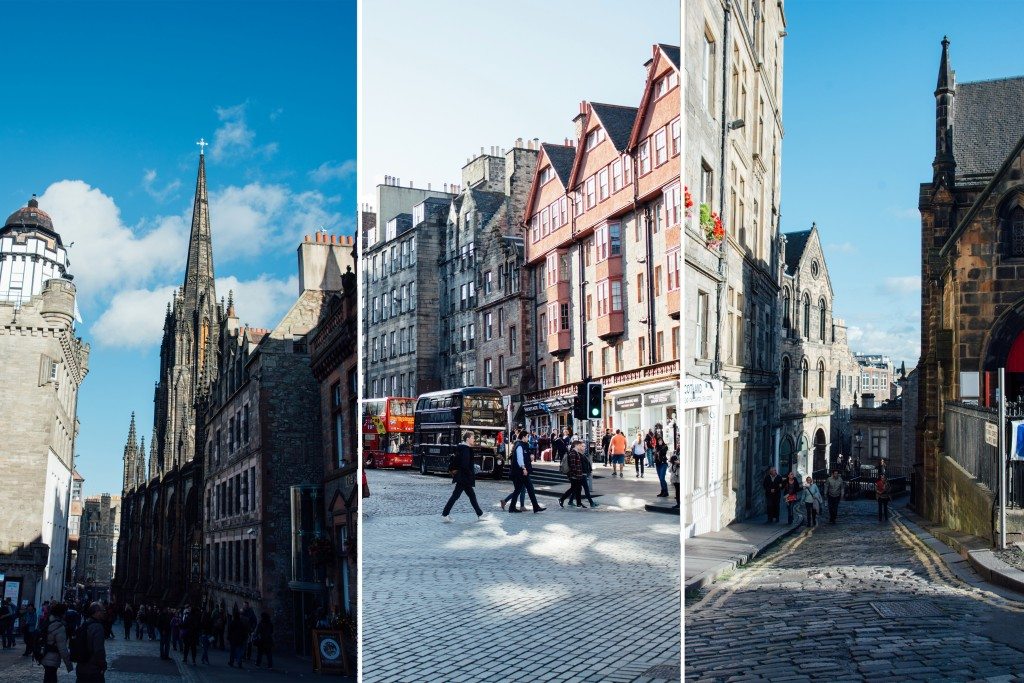 We walked along many vegan-friendly businesses including Real Foods, the Forest Cafe, Hula, and probably others that are just waiting to be discovered. We had an evening reservation for dinner at an all-vegan restaurant, which I was very excited to get to check out. A lot of times I will look at restaurant menus the night before going, but I let myself be completely surprised until we got to the actual restaurant.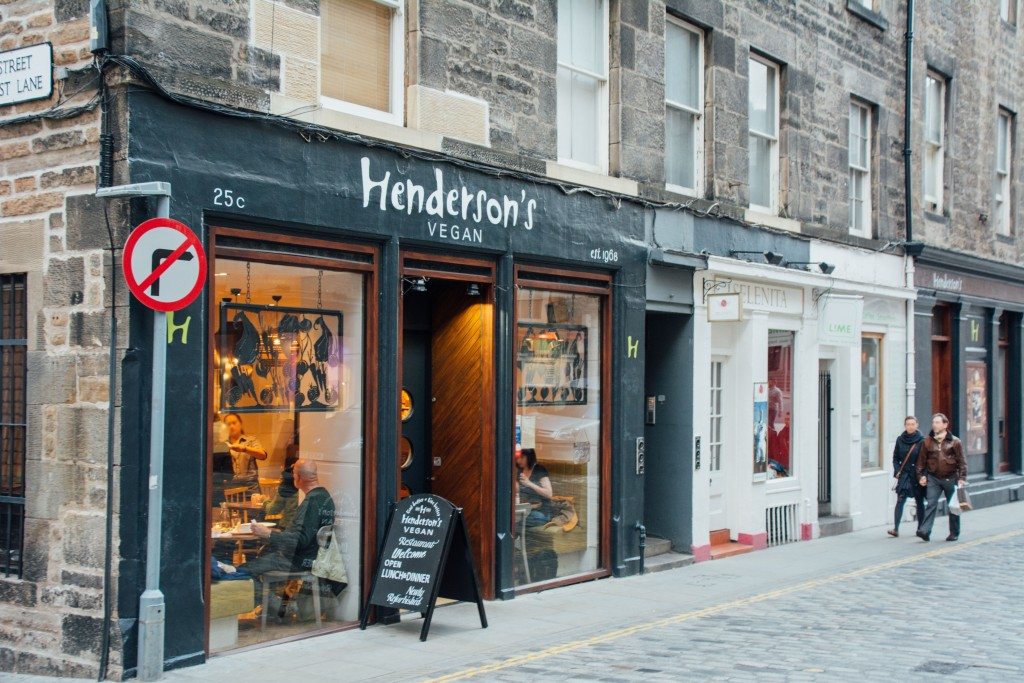 We couldn't wait to dine at Henderson's Bistro, an all-vegan restaurant that says so right on the front sign. This place has plenty of non-dairy options including hazelnut and even a praline milk, unlike many places around Glasgow that just offer soy. We had things like nachos with vegan haggis, chickpea pancakes, cashew fritters, and a seasonal salad. This little dining place got packed fast, so definitely make a reservation if you plan to come here for dinner! We walked back to the train with full bellies feeling exhausted after walking over 7 miles that day. I kept looking forward to the next day where we would be promoting the site to fellow vegans at a pop-up event in Glasgow, stay tuned to find out more about that!