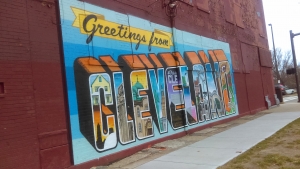 Hello everyone!
My name is MiLisa, a native of Cleveland, OH. I am glad to be a part of the VeganTravel Community. I transitioned to veganism in December 2013 and have enjoyed the journey since. It is a constant effort to stay on the side of least suffering. I share my personal journey on my website.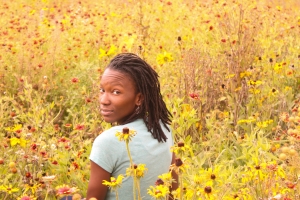 Traveling is a great opportunity to grow as a human being, develop cultural competency, and while visiting a new place checking out the local vegan scene.
While at home, I explore the various restaurants that offer vegan-friendly meals. I am actually quite impressed with how well Cleveland is doing to accommodate the vegan diet.
Recently, I visited one of my favorite places, Flying Cranes, in the Larchmere neighborhood of Cleveland. Characterized by its unique shops, art spaces, and restaurants, it is an eclectic street to visit.
Every time I dine there I order the Yakisoba Noodles!!! They are so good!
In downtown Cleveland sits Tower City Center. It houses hotels, rapid stations, eateries, and mall stores. In the food court, I decided to check out a relatively new place called Mixed Greens!
I ordered the Mother Earth Salad which comes with mixed greens, edamame, sunflower seeds, balsamic vinaigrette dressing, tofu, chick peas, and cranberries. Very filling lunch!
Again, happy to be a member of VeganTravel and look forward to sharing more of vegan food around the world.
Peace