Tag Archive for: Blogs by Simon
Vegan Travel Blogs by Simon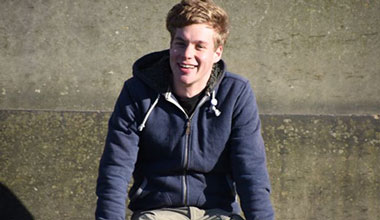 Simon is a passionate vegan from England who is studying in Scotland at Glasgow University, were he is president of the university's Vegan Society. Simon is a vocal animal advocate and has helped introduce compassionate Veganism to many students in his role as president of his university's Vegan Society. He has traveled throughout Europe and the USA.
This is my first blog ever!!! This summer I was lucky enough to go traveling around central and northern...
Vegan Listings Near Me
To view a map of vegan listings near you, click the box below.
Please note: Location Services on your browser or device needs to be activated for this widget to work.