Tag Archive for: Blogs by Sophie Watson
Home
Blogs by Sophie Watson
Vegan Travel Blogs by Sophie Watson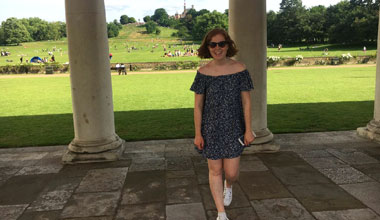 Sophie currently resides in Birmingham, UK and lives with her also vegan girlfriend, Niamh. Passionate about travel and veganism, Sophie created the blog Snapshots of Earth to share her travel adventures, travel tips and great vegan food along the way! You can also follow Sophie's adventures on Instagram: @snapshotsofearth, and Facebook: @snapshotsofearth).
"But why did you go vegan?" is a question I probably get asked more than I care to remember....
On first thoughts Estonia didn't strike us as veggie friendly, let alone vegan friendly. Oh how we were very very...
Vegan Listings Near Me
To view a map of vegan listings near you, click the box below.
Please note: Location Services on your browser or device needs to be activated for this widget to work.