Wow. What a weekend.
Spring break was last week. I started the week by going to Philadelphia and exploring the city with two of my good friends from Los Angeles. We were reunited after over a year apart and rented an air bnb which made it feel like those sleepovers you have as a kid; movies, treats, and non stop laughs. They also introduced me to soft baked snickerdoodle cookies from trader joes….NEW.OBSESSION. 10/10 recommend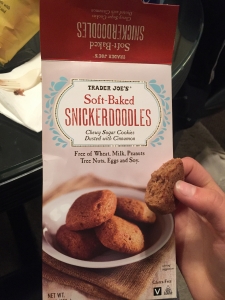 We hit up Hip City Veg which is a 100% plant based place and I got the Ziggy burger which tasted stupidly good.
On Wednesday I met up with some of my social media vegan friends and we road-tripped to DC to stay with another one of our friends. We had plans to go to Shenandoah National Park for camping on Friday, so we spent Thursday packing up all of our camping stuff and grocery shopping for the food we would need for the weekend!
We went to whole foods, which was a treat for me because there is not a single whole foods in the entire state of West Virginia! I was in heaven! And, I got to hold my first Jackfruit and I closed my eyes and pretended to be at the Thai Fruit Fest, which is only a dream of mine.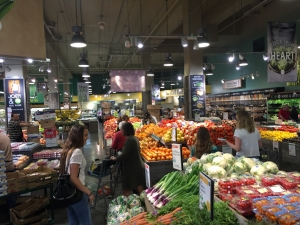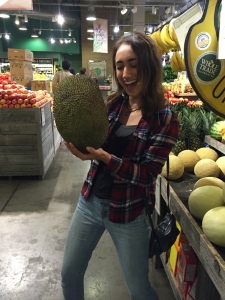 We got potatoes to bake the night before and eat for lunch on the road to the park, and then got oatmeal, rice, peanut butter, rice cakes, almond milk, nature's path cereal, clif bars, beans, justin's almond butter packets, popcorn, bananas, grapes, and clementines! We also got biodegradable bowls and utensils, and recycled paper towels! #environmentallyfriendly #forthewin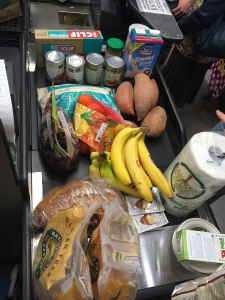 We made our way to Shenandoah National Park on Friday morning.
The beauty in these blue ridge mountains left us speechless. We connected to the earth and into ourselves and became very present in each and every moment–especially with the lack of cell phone service.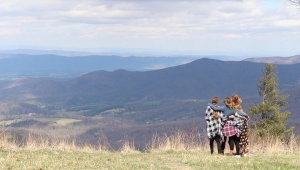 We got to our campsite, and set up the tent. We were quite hungry after our travels so we started a fire and made rice and beans. This was my first time ever cooking just with a fire! The next morning we even made oatmeal the same way! Incredible!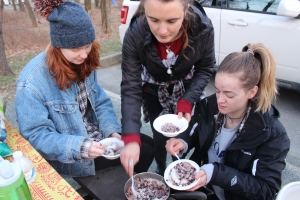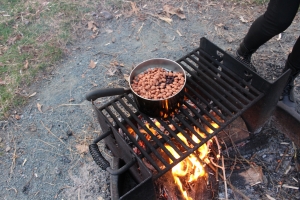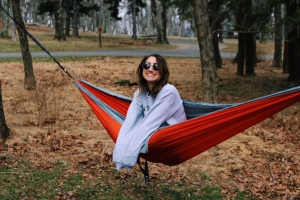 Shenandoah is known for it's unbelievable night sky. The stars we stared up at through the tent was breath-taking. I have seen some great night skies being from West Virginia, but this felt different. Felt pure. Made me fill with happiness. (Also made me forget how insanely cold it was at night-hahaha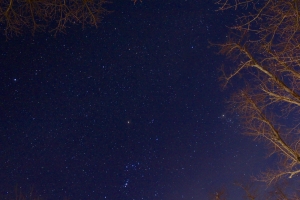 The next two days in the park were spent hiking, climbing trees, scraping knees, waking up at 5am to get to the perfect spot to watch sunrise, and somehow finding a restaurant with VEGAN CHILI on top of the mountains!
Thank you Shenandoah for uniting me with great vegan friends for life and giving me a new perspective on life. I am happy. Plain and simple. I haven't felt this good since me and shae shared a baguette on California Screamin last summer 😉
Thank you Shenandoah. See you soon. Much love.
Marissa