Sample Vegan Packing Lists
Whether you're a seasoned traveler or in the process of becoming one, these travel tips are sure to help you out!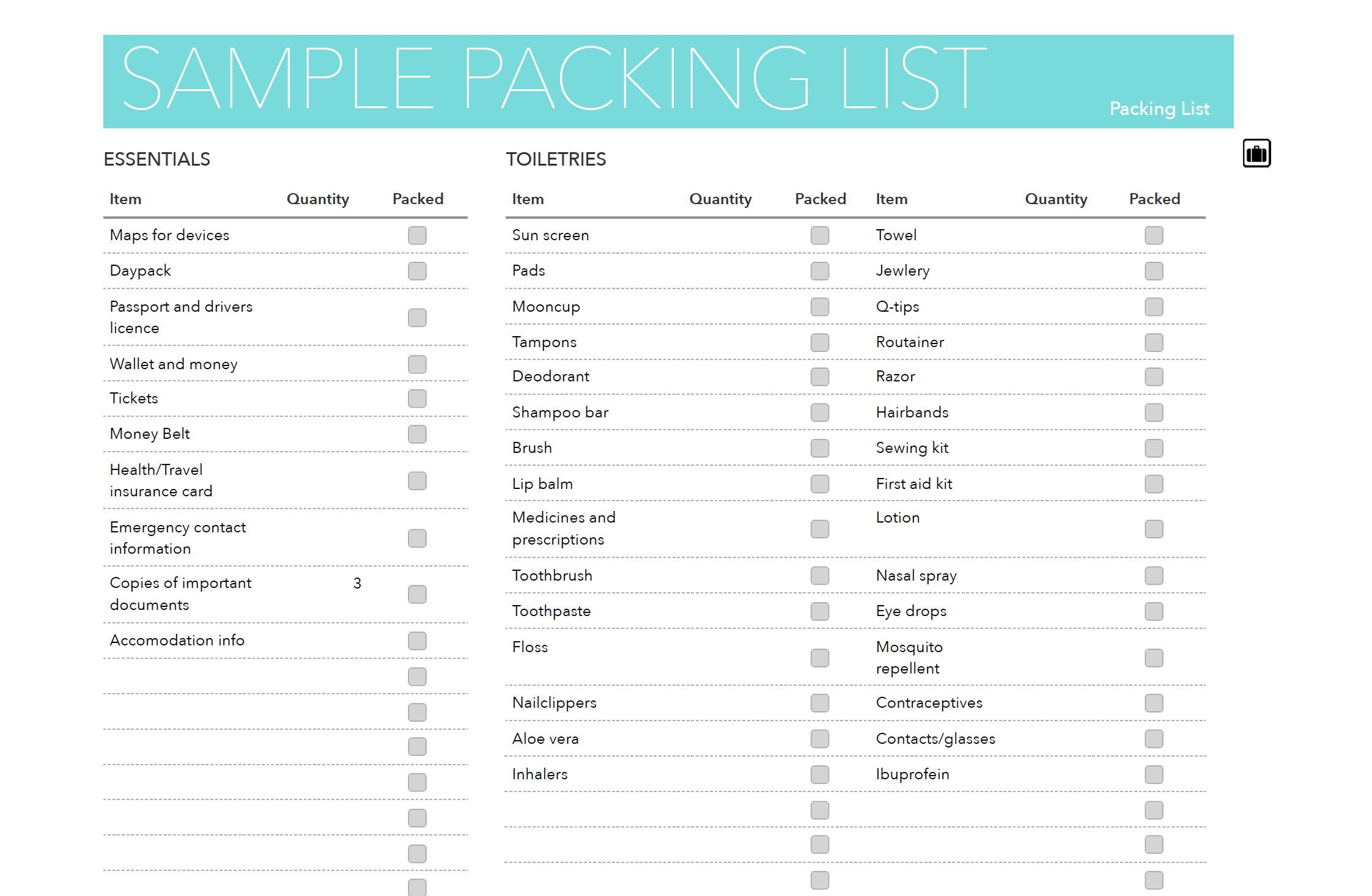 Here is a base packing list suggested by one of our VeganTravel team members! She uses it to make sure she has everything she needs with her, and adjusts it a little bit depending on her destination. Not everything will be taken on a trip (unless it's round the world or something), it should be customized depending on where you're going and what time of year.
Download some sample packing lists here:
Microsoft Excel-Friendly Packing List
Mac Numbers-Friendly Packing List
Please Share Your Packing Lists Suggestions in the Comments Below