Finland Vegan Travel Guide
Finland is one of the cleanest and safest countries you'll ever visit. It also has one of the best educated populations. And while Finns are often quite shy, they have a truly welcoming and modern culture. The Baltic Sea physically separates Sweden to its west, and Estonia and Russia to its south and east. Finland's borders Sweden in its northwest Lapland area, a strip of Norway to its north, and it shares its eastern border with Russia. Given its geography, most visitors arrive first in Helsinki, its the capital city, which has an ultra-modern airport and a bustling port. The airport is easily assessable by a relatively inexpensive train (2020 – 6.30€), as well as by bus. The 30-minute train takes you to and from the airport to the central train station in Helsinki.
And the city itself is filled with beautiful parks and squares, aesthetic buildings built in the 1800's, easily accessible islands, lovely seaside trails and pedestrian paths, modern museums and historical landmarks, and a wonderful summer farmer's market (Kauppatori). Finland is also well known for having thousands of lakes, and Lapland, its mostly unspoiled northern region, has some of the best destinations to view the Northern Lights. The city of Turku along the southwest coast also has some beautiful old artitecture, cobblestone streets, riverside restaurants, and lovely biking trails. The Port of Turku also has very inexpensive overnight cruise boats to Stockholm, Sweden. Slightly further northeast and wedged between two lakes lies the city of Tampere, the most populous city outside of the Greater Helsinki area.
How Vegan-Friendly is Finland?
Finland is one the most vegan-friendly countries to live in, or travel to, anywhere the world. It's great for both dining out as well as preparing your own meals. Most grocery stores have loads of vegan options including a wealth of plant based milks and cheeses, a nearly endless choice of mock meats, vegan pastries, vegan candies, and much more. There are only a handful of exclusively vegan restaurants, but Finland's larger cities have loads of vegan-friendly restaurants and cafes with clearly marked vegan menu items. If you are staying at a hotel, most include a buffet breakfast with several vegan options and Scandic hotels even offer Beyond Burger in all their restaurants in Finland.
Exploring Helsinki: Hiking, Biking, and Walking Tours
The capital Helsinki, is a beautiful port city with beautiful parks and squares, easily accessible islands, lovely seaside trails and pedestrian paths, modern museums and historical landmarks, and a wonderful summer farmer's market (Kauppatori) facing Finland's Presidential Palace. Senaatintori (Senate Square) is a one block walk from Kauppatori with the majestic Helsinki Cathedral (tuomiokirkko) at its center. And when the weather is warm, the cathedral's steps is where many a local and tourist will stop to enjoy a snack or just each other's company. Kauppatori is also where you can catch the 15-minute ferry to Suomenlinna (Finnish Castle/Fortress), a wonderful way to spend the day. In addition to exploring the castle, the islands houses a quaint old community with cafes, shops, walking trails, and its own beach.
Finland Vegan Travel Blogs
I have a serious travel addiction. It's gotten to the point that the prospect of spending a whole week in one city while on vacation makes me start to twitch. I start looking for day trips, wine tasting tours, pretty […]
I arrived at Helsinki airport much earlier than planned for my next flight, so I've had plenty of time to document the options for sleeping, eating, and hanging out at the airport. I'm not sure how much time I will […]
Vegan Translations for Finland
Vegan Travel Tips for Finland
Finland Transportation
Getting around Finland is easy with relatively affordable flights (Norwegian Airlines has some of the most affordable flights and offers free WiFi).  But the easiest and most affordable way to get around is by train or bus. They both offer free WiFi and are almost always on-time. Getting to or from the Helsinki Airport in Vantaa, is only 5 Euros on their new train line (Ring Rial Line). The train takes about 32-minutes from the airport to the center of Helsinki. Tickets need to be purchased in vending machines before entering the train. While they don't often check for tickets on their trains, the fines for not having a ticket are very costly, so it doesn't make sense to take the risk.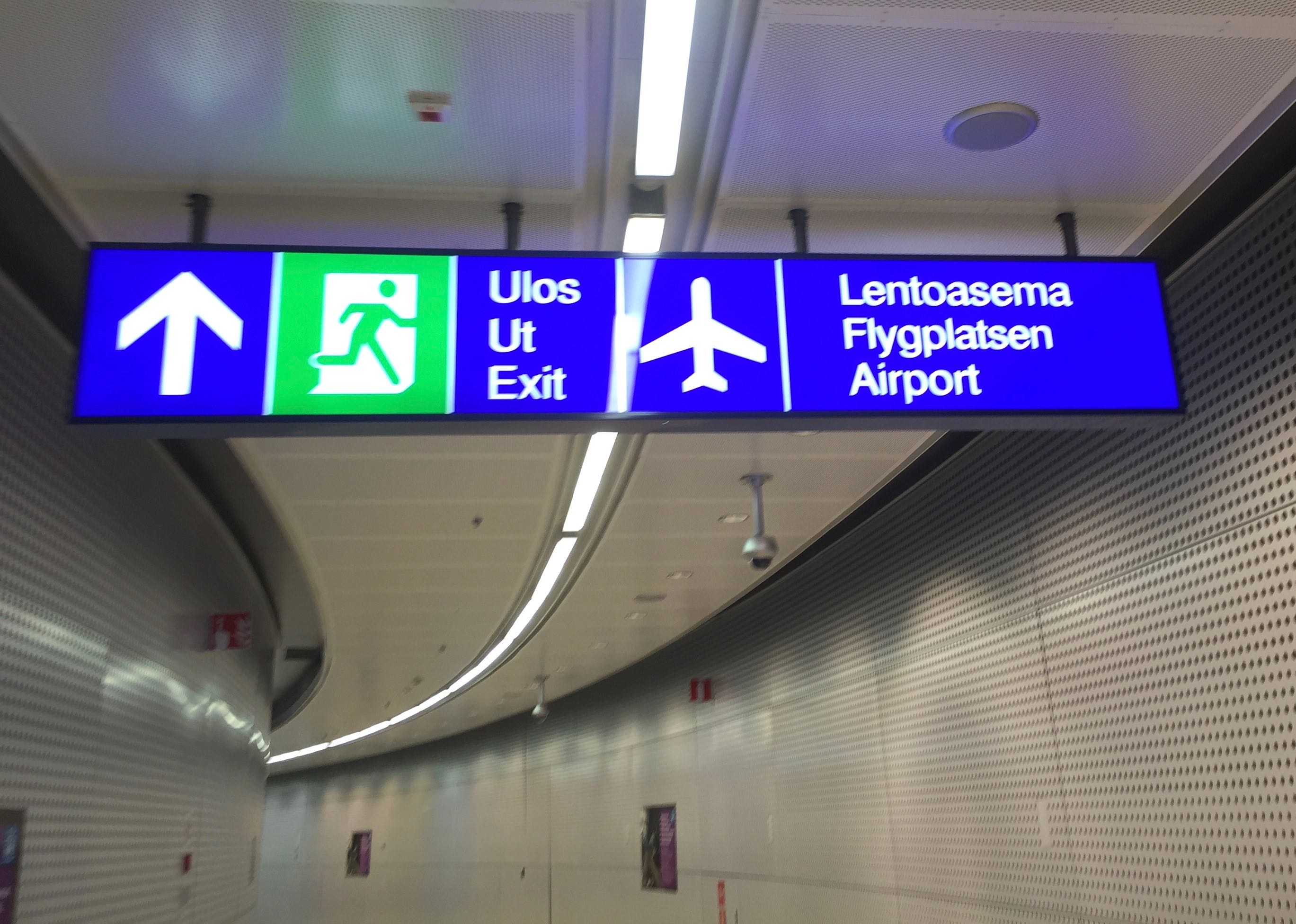 Finland's Cruise Ships
Two of Finland's larger cities Helsinki and Turku are costal cities in the southern part of the country and have frequent ships taking reasonably prices daily trips to Tallinn, Åland, Stockholm and St. Petersburg. These ships also offer affordable cabins which can be booked with your trip fare and on night cruises let you awake refreshed at your destination. Two of the larger shipping lines, Silja Line and Viking Line have ships with all the amenities of floating shopping malls, each with several restaurants and bars, and they tend to be very popular, especially during the warmer months.  Unfortunately the vegan dining offerings on these ships is quite limited, so we would recommend bringing your own food with you.
The videos and blogs on this page were contributed by members of our vegan community who recently traveled to Europe and graciously shared their travel experiences. Follow your fellow vegan travelers as they explore Finland compassionately, meet local vegans and other vegan travelers, and share the amazing vegan food they find during their travels! They share the sites they visited, the places they stayed at, vegan shops they found, and the sites and activities they enjoyed during their time in Finland. Some also visit animal sanctuaries in the countries they travel to and kindly share the stories of the animals they meet. Join our vegan community and share your travel adventures with our global vegan community and collectively we can show the world how easy it is to be vegan and travel compassionately.