show less
show more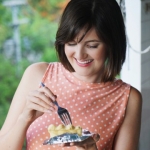 @libby
Marcel and I have been traveling full-time for over 2 years! We've been getting so many eager travelers wondering how we've been able to afford it! Even though this isn't strictly a vegan travel post it may be helpful for you!
https://www.youtube.com/watch?v=Da8-PCgx5B0
View
Please login
You need to be logged in to upload Media or to create Album.
Click HERE to login.
Media Gallery