Vegan Travel Blogs by Nadia Fragnito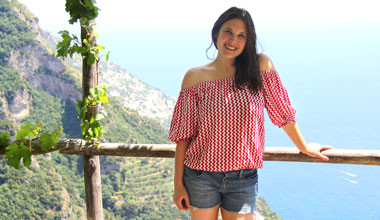 The blogs below were contributed by Nadia Fragnito who graciously shared her travel experiences with our community. Follow your fellow vegan travelers as they explore compassionately, meet local vegans and other vegan travelers, and share the amazing vegan food they enjoyed during their travels! They also share the sites they visited, the places they stayed at, vegan shops they found, and the activities they enjoyed doing during their time at each destination. Some travelers visit animal sanctuaries and shelters in the countries they travel to and kindly share the stories of the animals they meet.
We hope you will also consider becoming a member of our vegan community and sharing your travel adventures so your fellow vegans can learn some new travel tips from you, and we can collectively show the world how easy it is to be vegan and travel compassionately. Click here to view Nadia's Blogger Profile page
On arrival, the uniqueness of Venice hits you. It is a special place and you'll be wowed by its magic....
Ever since mayor Chiara Appendino pledged to make her city more vegan friendly, the city of Turin was at...
Train stations, airports, highways. Those in between places. The hours you spend waiting in travel purgatory. You really need something...